Christmas Ornaments – They're Not Just for the Tree!
---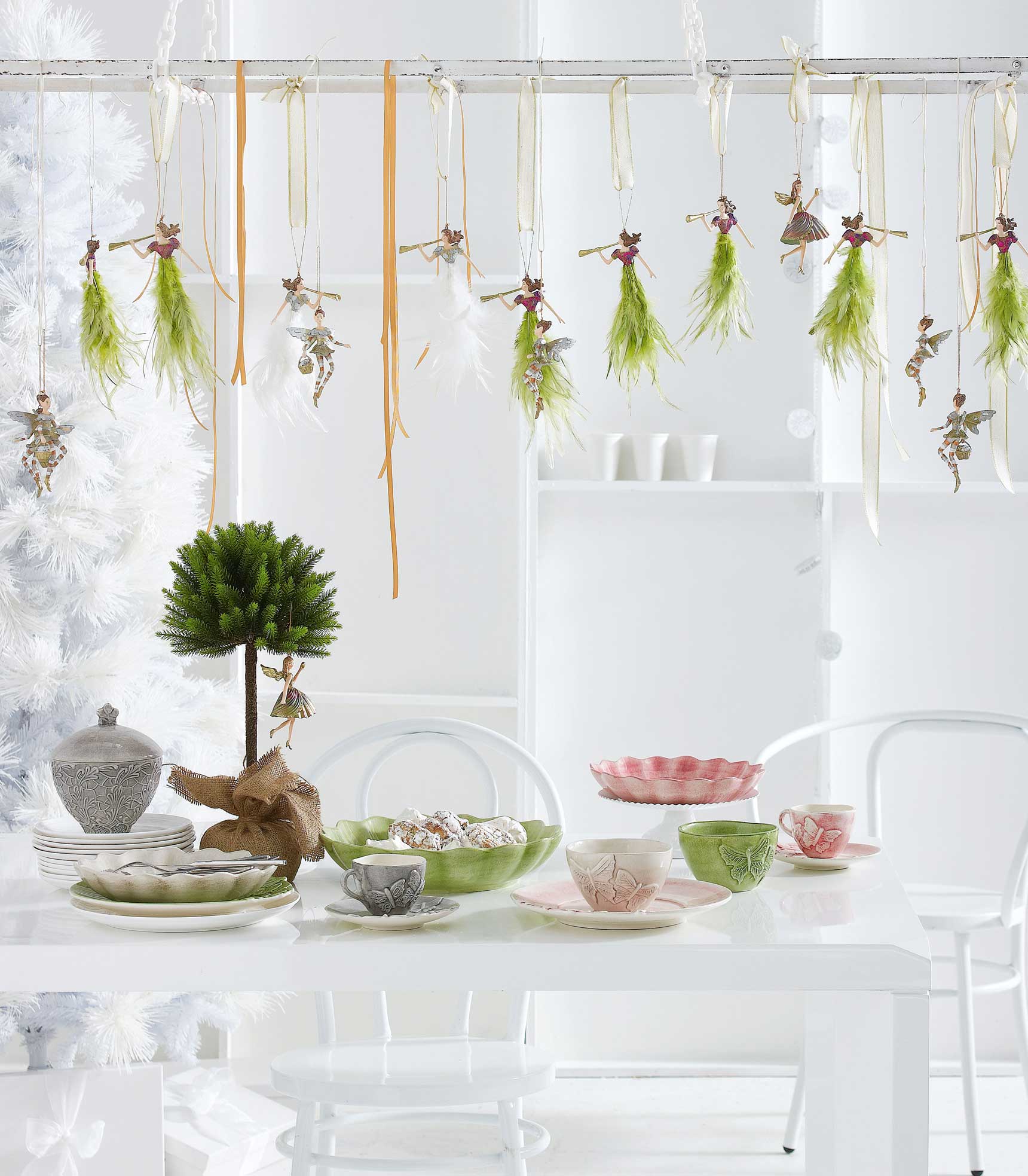 News Flash: Chrissie decorations aren't just for dressing up the tree, peeps! Once you've decked the boughs, go right ahead and deck the halls, the tabletops, staircases, mirrors – and any other bare surface you lay eyes on – and spread the festive sparkle and spirit throughout the home.
Go on, be inspired to add a little somethin' spesh to your Chrissie decor with these tried 'n' tested tips:
1. Sitting Pretty
Dress up the back of those dining chair covers by tying a wide satin or velvet ribbon around the back of the chair and suspending a dainty pearl or crystal drop decoration from the bow. Don't just save this tip for Chrissie either, dress up those chairs for weddings, dinner parties – anything!
2. Presents with Presence
For a gorgeous gift that includes an added bonus, thread a length of twine or luxe ribbon through an ornament and tie around a beautifully wrapped present (just like the one below). This will add interest and colour to your gift-wrapping – and provides an extra trinket for that very lucky someone!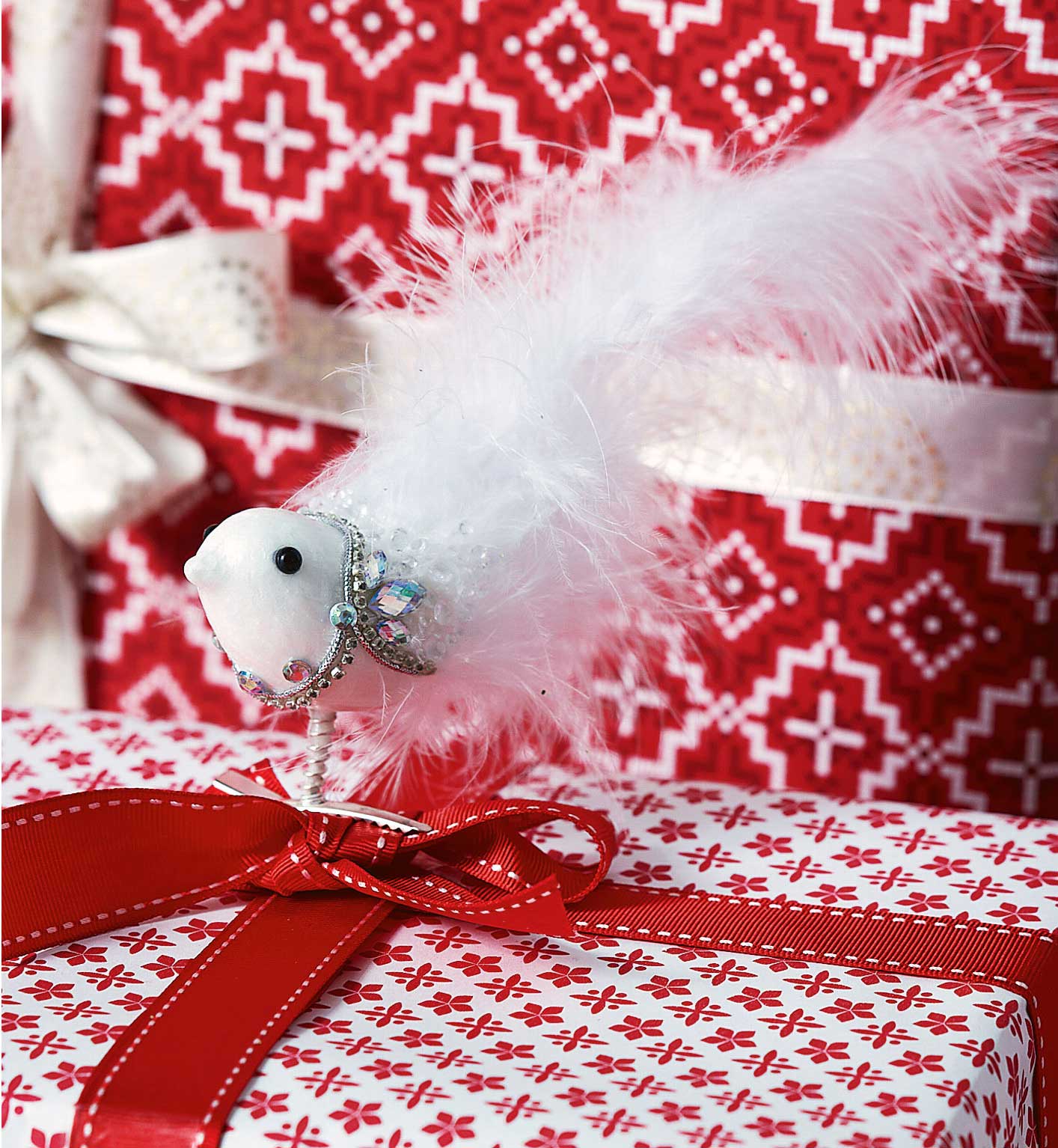 3. Take the Stairs
Make yours the stairway from heaven by hanging decorations from twine or ribbon on the railings. Alternate two different styles of ornaments for a pleasing yet uniform effect or go for a merry, eclectic display with a variety of shapes and colours. Hang decorations at different lengths for a pleasing arrangement.
4. Glass Act
Add a sophisticated splash of colour to the tabletop, dresser, mantle, hall stand or bookcase by filling a large glass vase or hurricane with shiny round baubles. Layer varying shades of one colour for a stunning showpiece with dimension or try contrasting colours for a dramatic statement.
5. Hang Ten
Revamp the whole look of your dining room by hanging decorations above your dining table. Suspend ornaments (as pictured above) from strings of beads, twine, ribbon, tinsel or bunting – or hang from light fittings or chandeliers for a theatrical scene.
6. Stick Around
For a fabulous, festive display that's also budget-friendly – head outdoors and procure a long, thin branch or stick. Leave natural for a rustic look or spray paint white, silver or gold (whatever suits your decor) for a chic effect. Place in a tall glass vase and surround the base with pretty pebbles, marbles or glass beads then adorn with gorgeous Christmas decorations (be inspired by the cute shot below).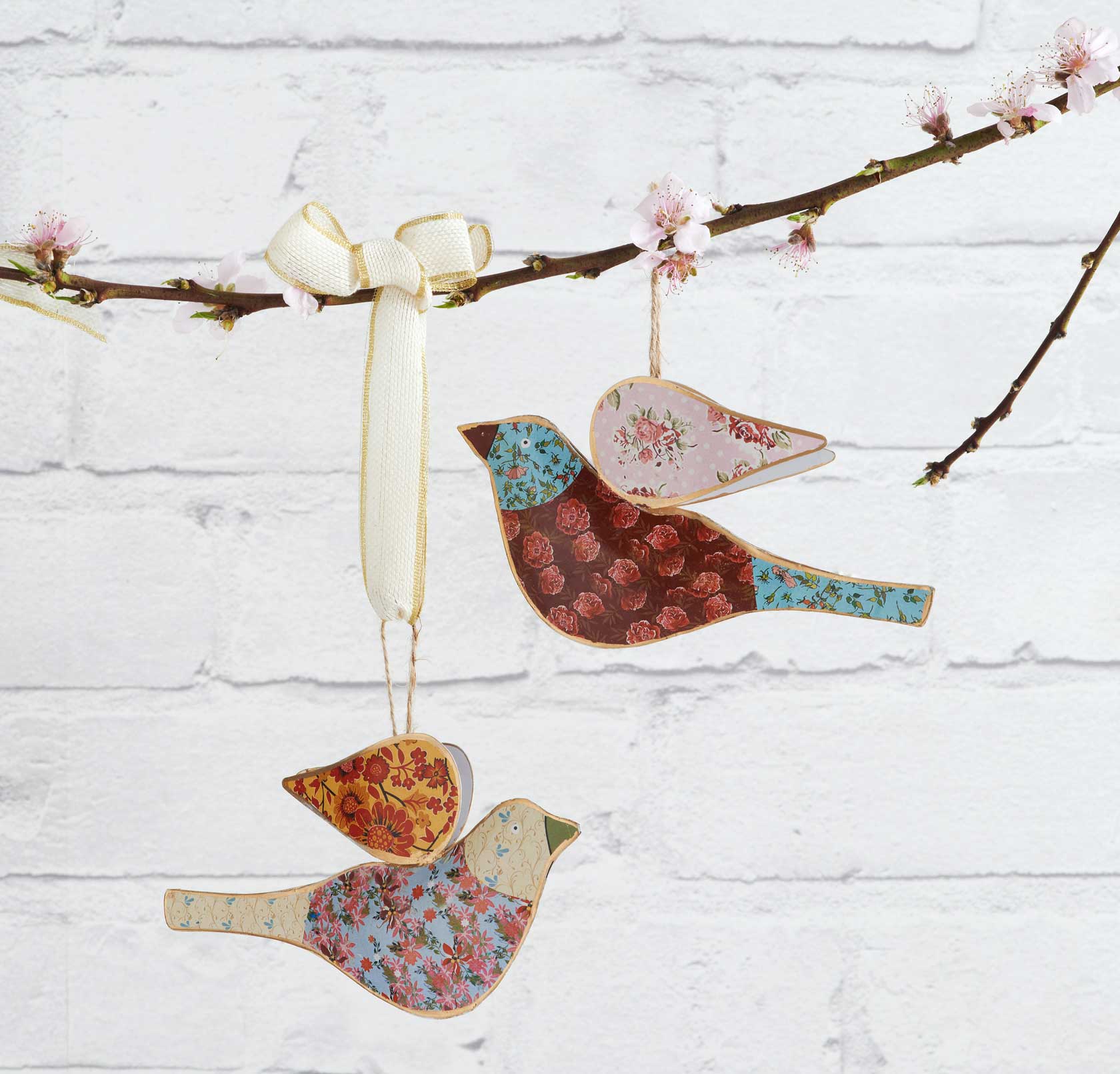 7. Pretty Placecards
Decorate your Chrissie tabletop with ornamental placecards that will add a unique, welcoming touch. Attach the namecard to a large glass bauble or hang the decoration and placecard from a wine glass or champagne flute for an elegant setting.
8. Neat Napkins
Give your holiday table a fashion-forward edge by embellishing your napkins with a little yuletide pizzazz. Thread one large decoration or several smaller ornaments onto thin wire, twine or ribbon and wrap around the napkin. Easy-peasy!