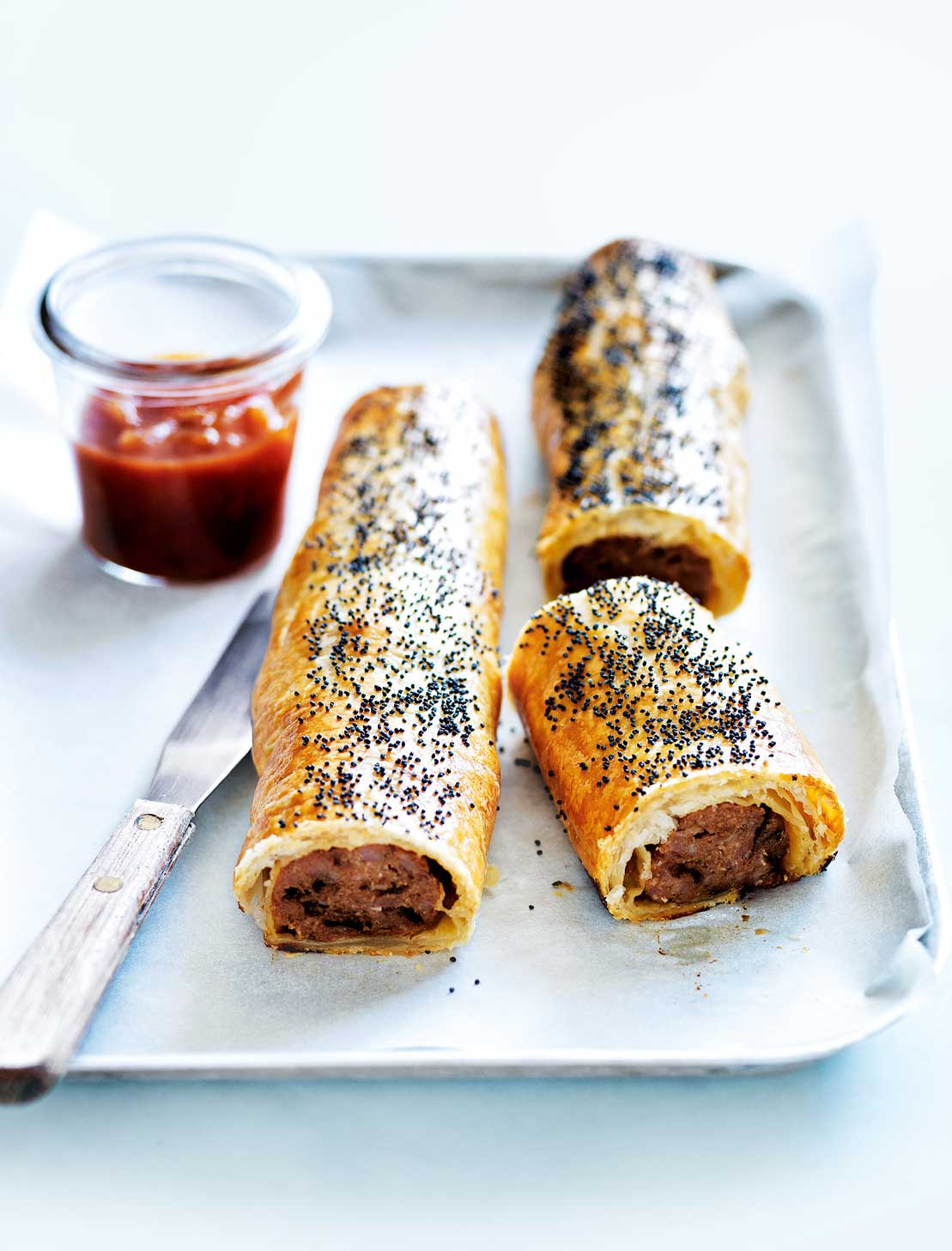 Advance Australia Fare: Sausage Rolls
---
Enjoy a great Australian bite on the 26th January, with Donna's true blue sausage rolls. A cinch to prepare, a pleasure to eat – enjoy with relish or a generous squirt of tomato sauce. Happy Australia Day!

cheat's sausage rolls
600g beef sausages, skins removed
½ cup (140g) store-bought caramelised onion
1 tablespoon tomato paste
sea salt and cracked black pepper
2 sheets frozen puff pastry, thawed and halved
1 egg, lightly beaten
poppy seeds, for sprinkling
tomato relish, to serve
Preheat oven to 200°C. Place the sausage, caramelised onion, tomato paste, salt and pepper in a bowl and mix well to combine. Divide the sausage mixture into 4 even portions and roll into sausage shapes. Place down the centre of each pastry half and brush the edges with egg. Roll to enclose, ensuring the seam is underneath, and place on lightly greased baking trays lined with non-stick baking paper. Brush with egg and sprinkle with the poppy seeds. Bake for 25 minutes or until golden and cooked through. Serve with the relish. Serves 4.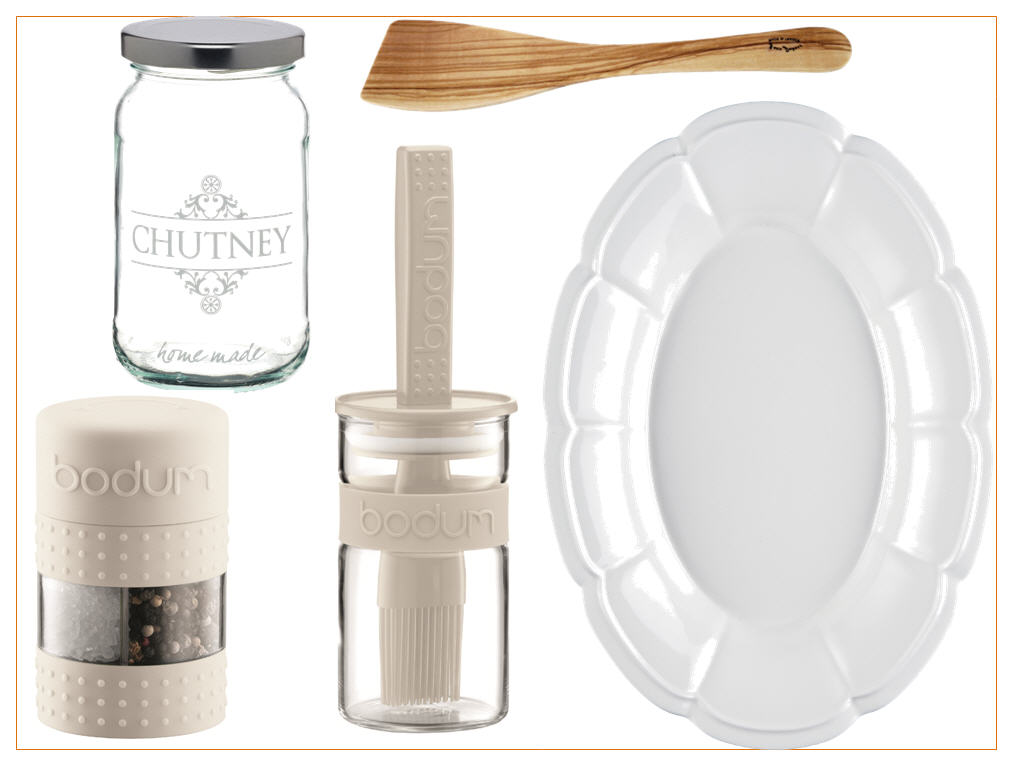 Clockwise from top left: Chutney Jar, Olivewood Curved Spatula, Whitehouse Oval Platter, Bodum Bistro Sauce Pot, Bodum Bistro Dual Grinder