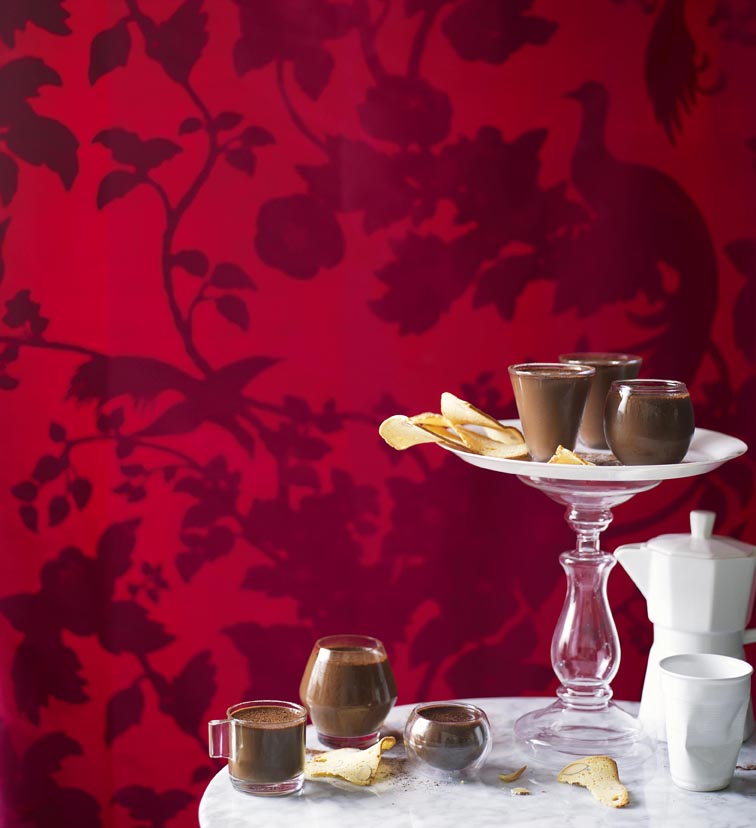 Valentine's Dessert: Chocolate Love Pots
---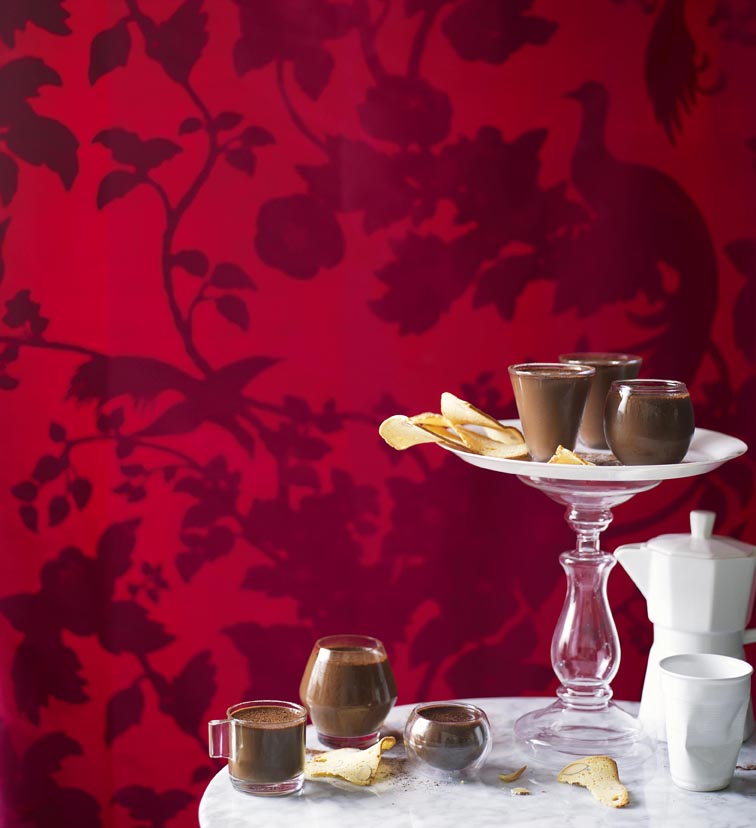 Recipe courtesy of The Australian Women's Weekly
For lovers…of chocolate, you cannot go past these decadent pots of pure indulgence.
Chocolate love pots
Prep & cook time: 15 minutes (+ refrigeration time)
Serves 6
200g dark chocolate,
chopped finely
300ml cream
½ teaspoon vanilla extract
1 egg, beaten lightly
2 teaspoons Dutch cocoa, optional
almond bread, for serving
1. Combine the chocolate and cream in a double boiler or in a small heavy-based saucepan over low heat. Stir occasionally until chocolate is melted. Whisk in a pinch
of salt, vanilla and egg. Whisk over low heat until smooth.
2. Pour mixture into six small teacups (⅔ cup/ 160ml cup capacity); refrigerate for 3 hours.
3. Sprinkle a little cocoa over the pots and serve with fresh almond bread.
Not suitable to freeze or microwave.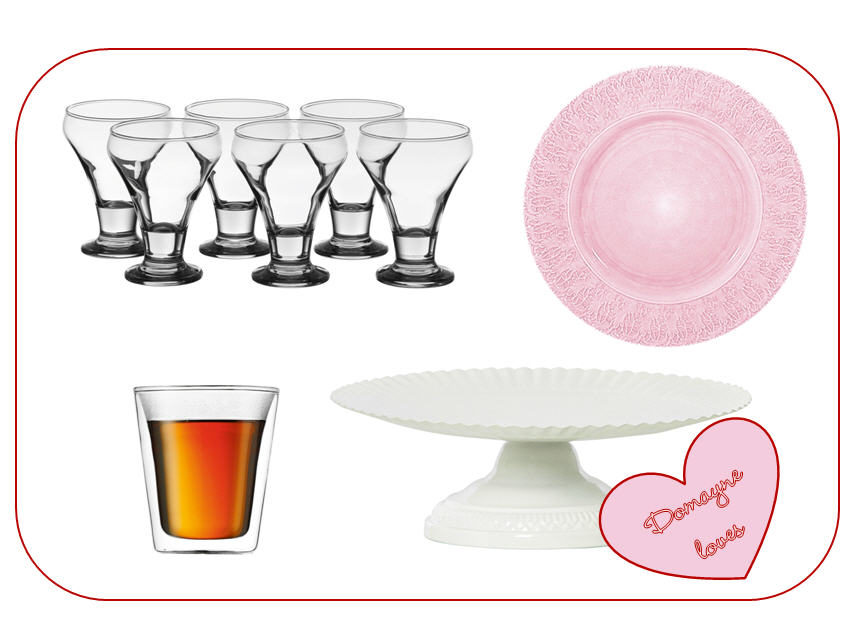 Clockwise from top left: Domayne Essentials Dessert Cups, Mateus Lace Plate, Gilford Cake Stand, Bodum 'Canteen' Glasses (Set of 2)