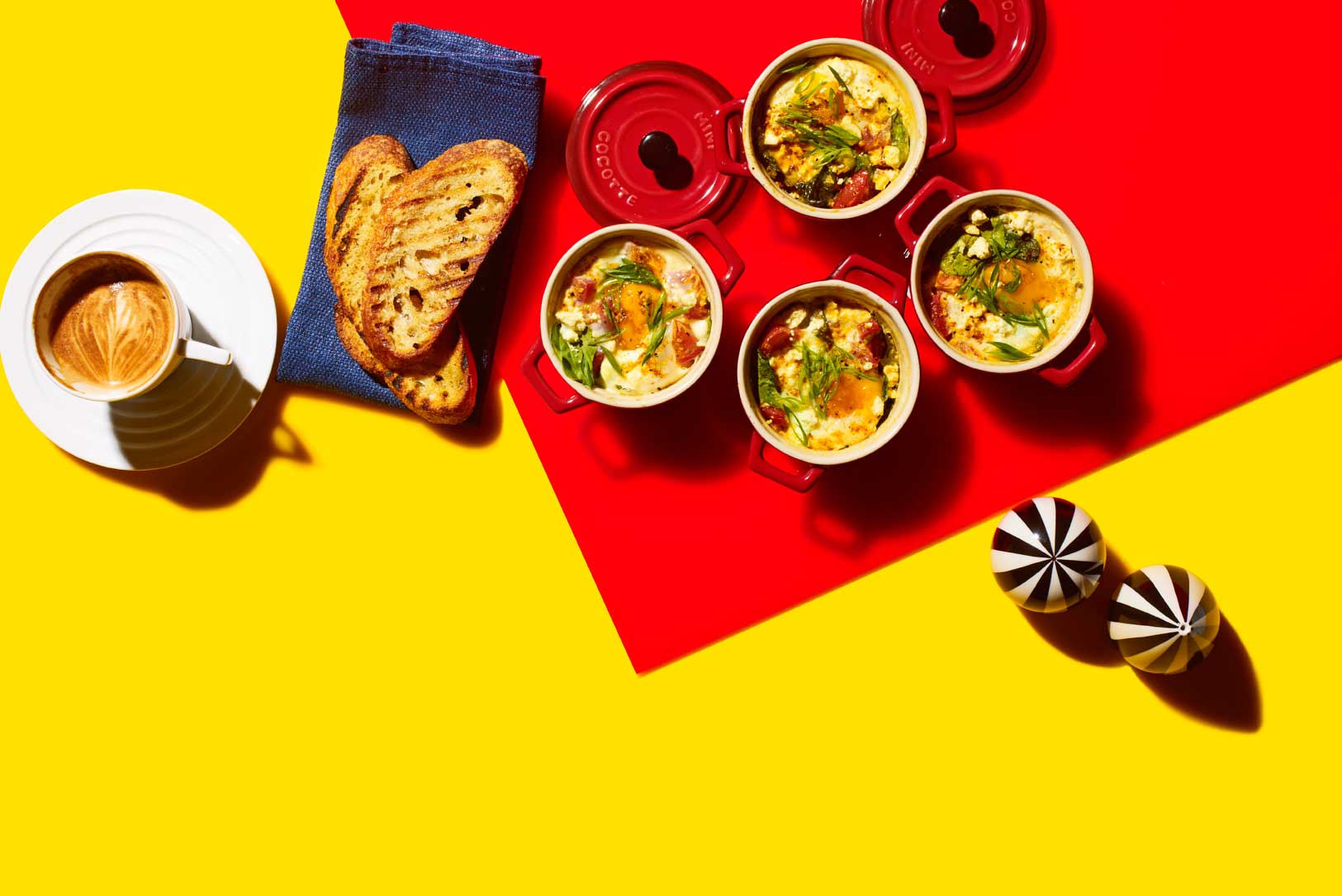 Breakfast on Amazing Moroccan Baked Eggs
---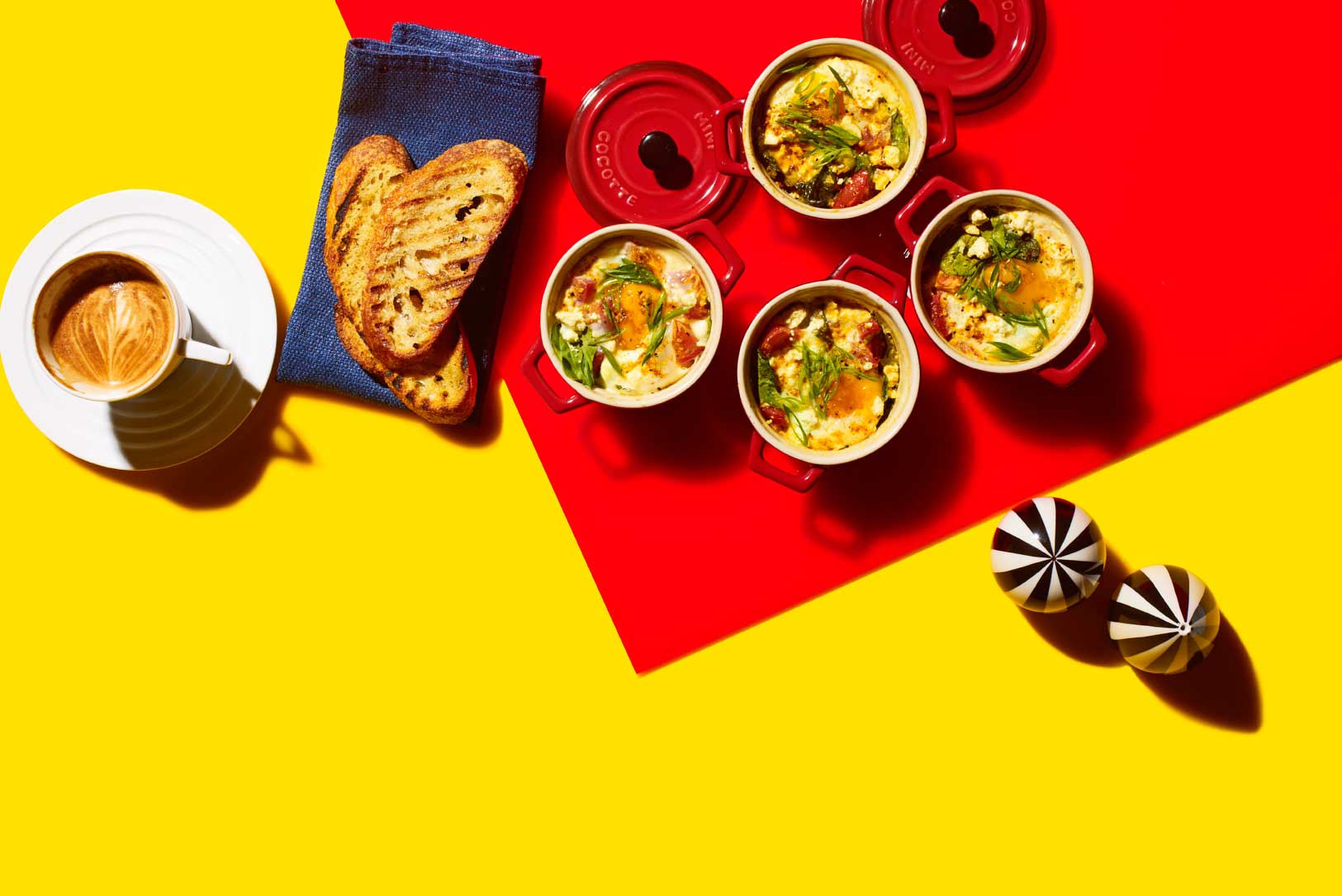 Recipe courtesy of Australian Women's Health
Recipes by Kellie Thomas
Photography by Todd Sutherland
Styling by Karen Gillis
Like your eggs scrambled? Boiled? Fried? Forget it! Break the fast and try something a little different with this enticing and nourishing baked egg dish that will add a splash of colour to your day!
Moroccan baked eggs
Prep: 10 min
Cook: 20 min
Serves 2
6 small vine tomatoes, diced
1 ½ tsp Moroccan seasoning
200g baby spinach leaves
20g low fat feta
2 green onions, thinly sliced
2 tsp olive oil
2 eggs
1. Preheat over to 200 degrees Celsius. Combine the tomatoes with seasoning and half the oil. Place on a baking tray, cut-side up. Roast for 10 minutes.
2. Heat the remaining oil in a medium saucepan. Cook the onions until soft. Stir in spinach until it's wilted. Season.
3. Divide the tomatoes between two ramekins. Top with spinach mixture. Make a well and break an egg into each ramekin. Crumble feta over mixture. Bake for 10-12 minutes.
4. Serve with chargrilled sourdough.
Chef's tips: Garnish with extra Moroccan seasoning and green onions. Serve with fresh mint tea for an authentic drink. Steep fresh mint leaves in boiling water and add honey to taste. For a touch of indulgence, stir 2 tablespoons of light sour cream into spinach mixture.
Per serve:
Energy 815kJ
Fat 12g (sat 3g)
Carbs 10g
Sugar 9g
Fibre 6g
Protein 14g
Sodium 220mg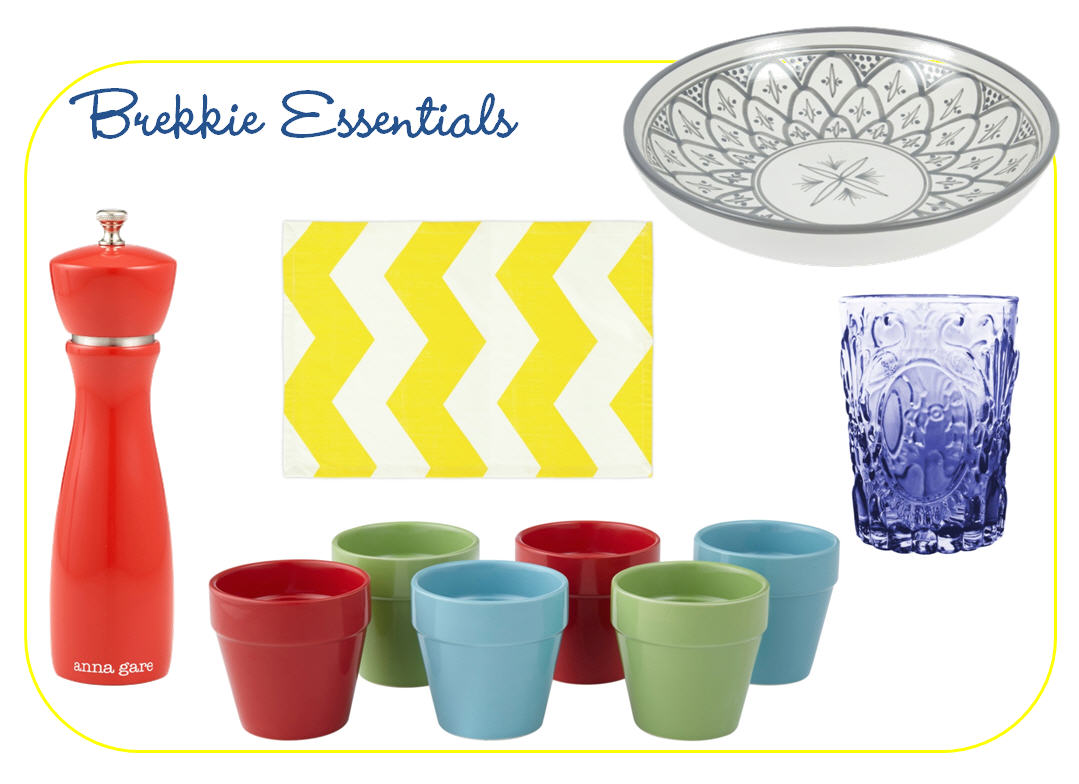 Clockwise from top right: Ariana Shallow Serving Bowl, Verona Tumbler, Anna Gare Set of 6 Flowerpot Ramekins, Anna Gare Salt/Pepper Mill, Aura Chevron Tea Towel