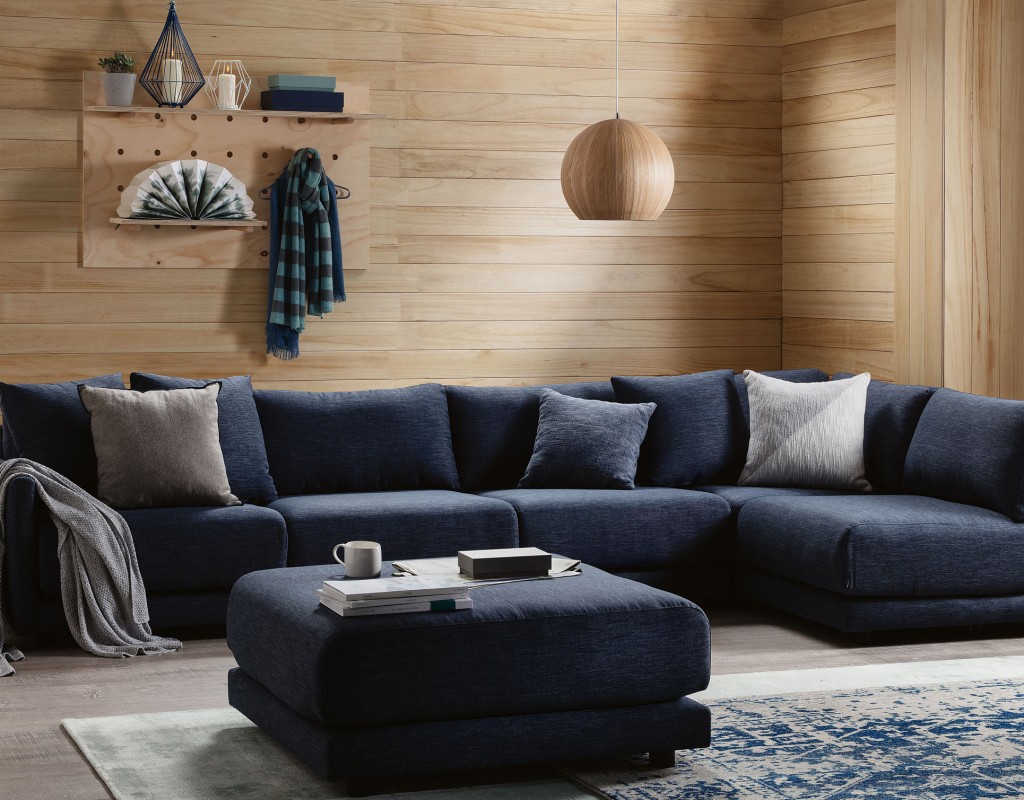 4 Easy Ways To Invite 'Hygge' Into Your Home This Winter
---
As the winter chill descends, turn your focus to creating a comfortable, cosy and cuddle-friendly home. This is where the Danish concept of hygge (pronounced hue-gah) comes into play. Hygge means cosiness or comfort and is all about taking pleasure in the everyday things in life. We've identified four easy ways you can invite hygge into your home, using some of our favourite finds from Domayne.
1.  Make Time for Family Meals
Take a moment to slow down and enjoy a simple, home-cooked meal with family and friends. This is the easiest way to achieve that elusive work-life balance. The distinctive style of the Eton Dining Tableand Fabric Chairs will draw your eye, inviting you to take a seat and enjoy a satisfying dinner over lively conversation.
2.  Get Your Eight Hours Every Night
Your bedroom is your sanctuary – a personal haven where you can truly relax, switch off and zone out until your batteries are restored. Nurture this space and fill it with comforting textures, soothing colours and huggable, covetable bed linen, quilt covers and pillowcases. But before you do that, invest in a great quality bed that will feel like an indulgence to climb into, every day!
Some of our favourite beds include:
Hamptons Timber Bed with Leather Bed Head Insert
Spindle Timber Bed
Peony Bed Frame with Winged Bed Head
Brera Queen Bed Frame with Upholstered Bed Head
Sundays should be spent in bed, enjoying a hot cuppa with buttered toast, while flicking through magazines or Netflixing – all while cuddled under one of these quilt covers:
Night Garden Quilt Cover Set
Dream Time Quilt Cover Set
Honore Quilt Cover Set
Grace Quilt Cover Set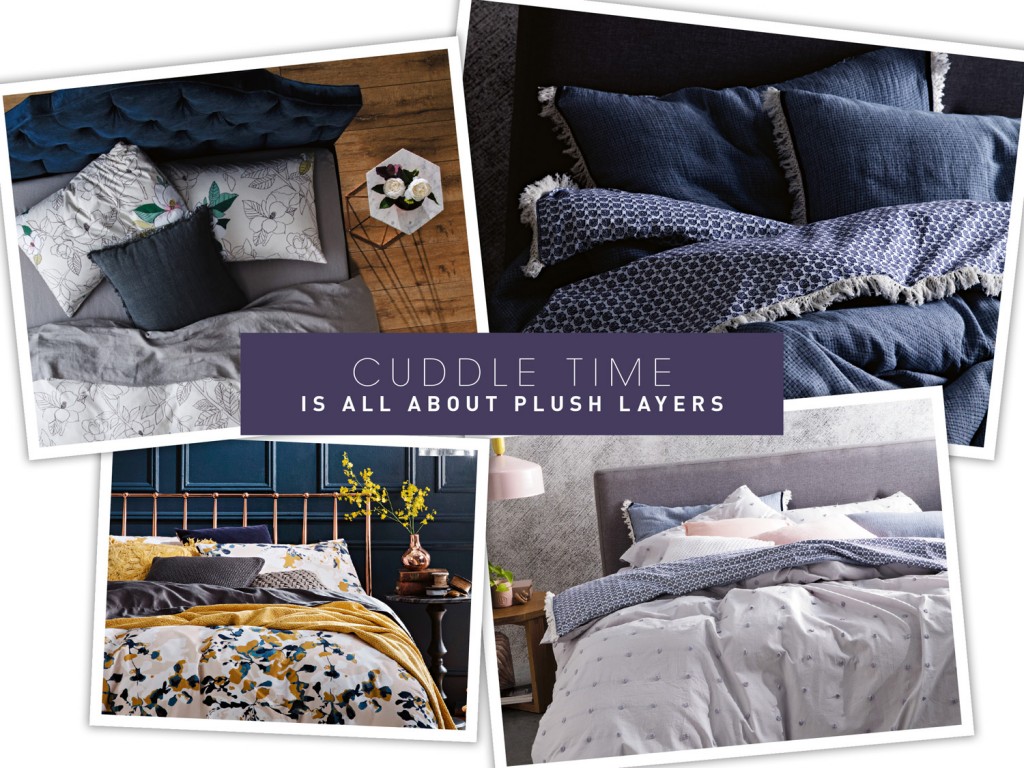 3.  Take the Light-Hearted Approach
Daylight-savings is long gone with the sun disappearing earlier each evening. The dull, dark and wet winter days can seem dreary without sunshine seeping in through the windows. Don't despair though; make use of subtly-scented candles and gorgeous lamps and lanterns to imbue your home with a radiant glow.
4.  Make Layering a Staple
Styling for winter should be all about layers. Start from the ground up, laying the foundation with a soft and stylish rug you'll enjoy sinking your feet into. Then choose a plush sofa, such as our Hammar Modular Lounge in beautifully textured fabric upholstery. Pile your sofa with cushions in a muted, winter-inspired colourway. Cushions not only look good but give added support and warmth. And finally, drape the sofa arm with your favourite knitted throws.
Are you ready to start prepping your home for winter? Browse the Domayne Winter Launch catalogue for even more options and check out our furniture, bedding, bed linen and decorator items online or go to your nearest store and talk to the friendly Domayne team today.