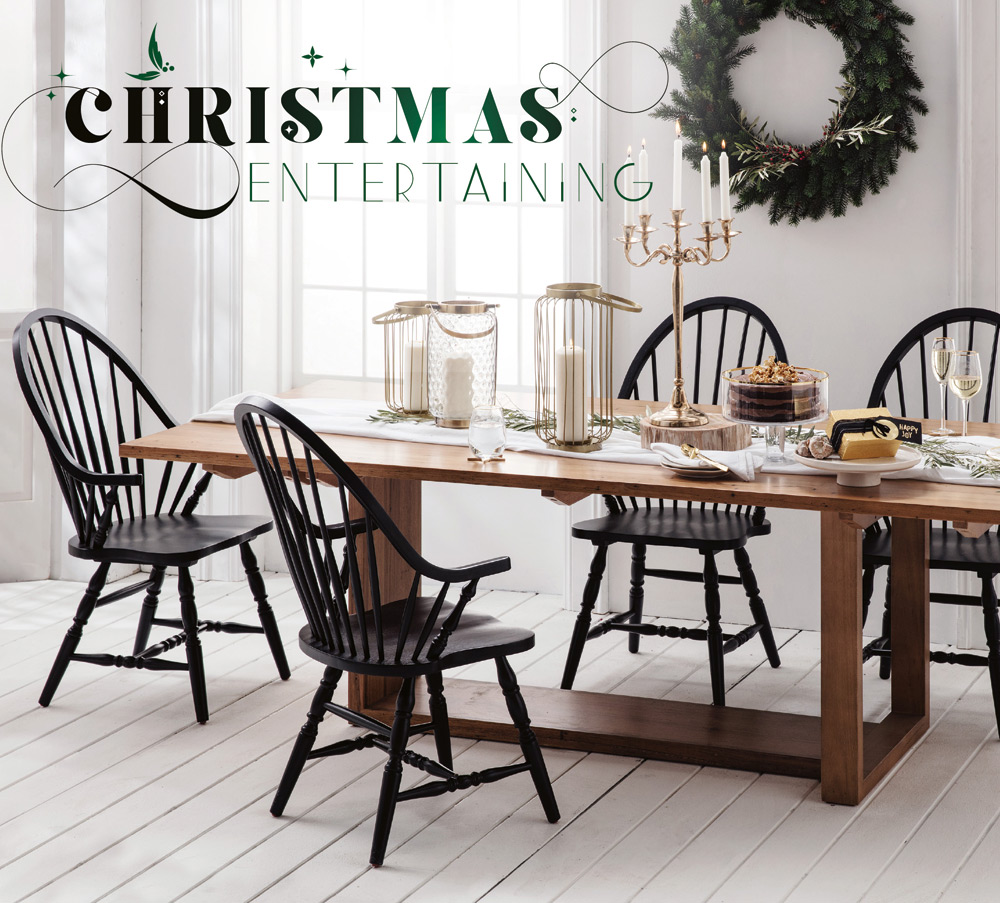 5 Christmas Dining Table Settings To Put You In A Festive Mood
---
In a month's time it will be Christmas! You already have the decorations sorted, plenty of recipes to choose from and great gift ideas at your fingertips.
What about the table setting, we hear you ask. Is it your turn to host the Christmas dinner this year? Being in charge of the turkey is stressful enough without worrying about how to decorate the table! And that's why we've done the work for you and are sharing five of our favourite looks from the Domayne Christmas entertaining catalogue.
Plus, we spoke to Danielle Hackney, the stylist responsible for all the beautiful imagery in this catalogue to get her tips on how to make this Christmas entertaining season less stressful.
"My tip would be to keep the table setting simple so your food becomes the hero. Create a central focal point on the table and build the setting out and down from there," says Danielle.
CHRISTMAS ENTERTAINING – 5 WAYS
1.      RUDOLPH RED
You can't go wrong with classic Christmas red – the colour of Santa's suit, Rudolph's nose and seasonal summer fruits such as wine coloured cherries and blood red berries. This is an easy theme to choose and will look good with any décor or furniture setting, be it classic or contemporary. We suggest pairing this bold hue with fresh green foliage and warm wooden serveware.
2.      SILVER (AND GREY) BELLS
Sleek and Stylish, silver is a great way to add a touch of glamour and Christmas magic to any get-together. Add a bit of body to this look with layers of dove grey and strokes of charcoal. This theme is perfect for creating a more modern and grown up look, while still being festive.
3.      LET IT GLOW
When we celebrate Christmas, it might not snow but our gorgeous summer sun sure knows how to glow! Taking inspiration from this gorgeous golden hue, give your dining room the Midas touch with brushed metal accents. Keep it simple once again with our favourite material – timber – and bring elegance to the table with bold black chairs with ornate detailing.
4.      SUMMER WONDERLAND
Make the most of the glorious weather and take the party outside. Dine al fresco under the stars and let nature provide the perfect backdrop for a laidback evening. Comfortable seating, lots of cushions and a few elegant candle holders is all you need to create an inviting atmosphere without too much effort. As the finishing touch, add some twinkling fairy lights to the trees in your backyard and voila – instant Christmas charisma!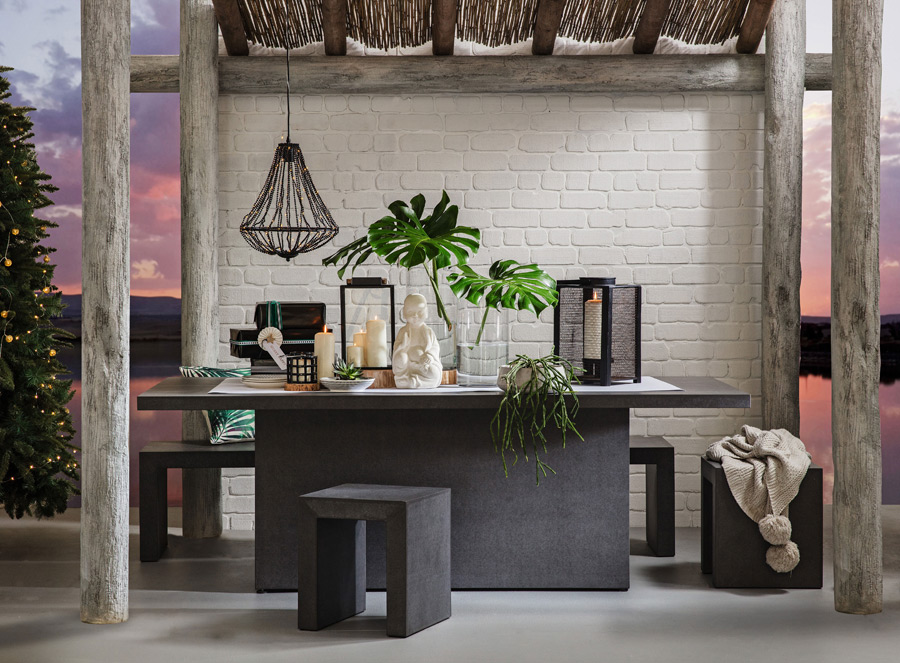 5.      UNDER THE SUN
Are you planning on keeping things super chilled and going for the traditional Australian BBQ this year? Then a sumptuous sofa is a must for your balcony or deck. Pile high with cushions covered in playful patterns and anchor with a solid coffee table that your guests can place their cups and plates on. This will help create a casual vibe, giving your guests the cue to truly kick back and relax.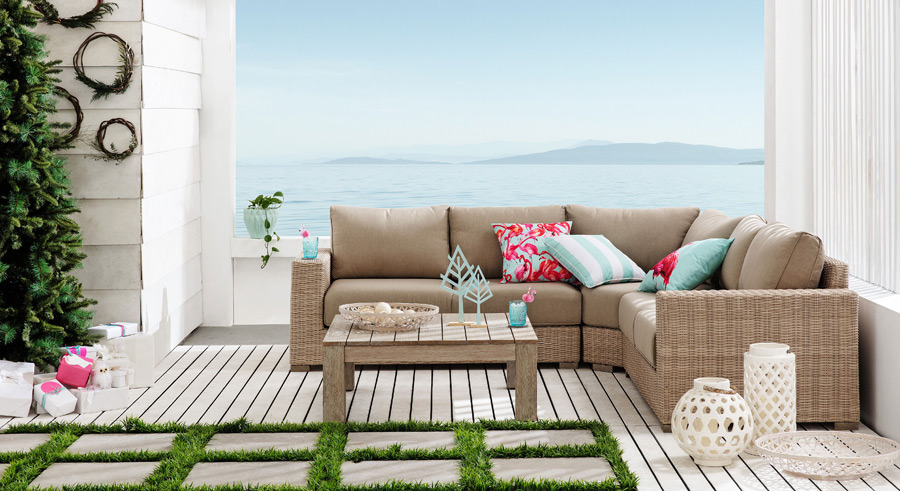 We hope you're feeling inspired and equipped to tackle the festive season – keep it simple and don't put pressure on yourself to over-complicate things. After all, the holidays are all about having a great time with your loved ones. From all of us at Style Insider and Domayne – have a very merry Christmas!