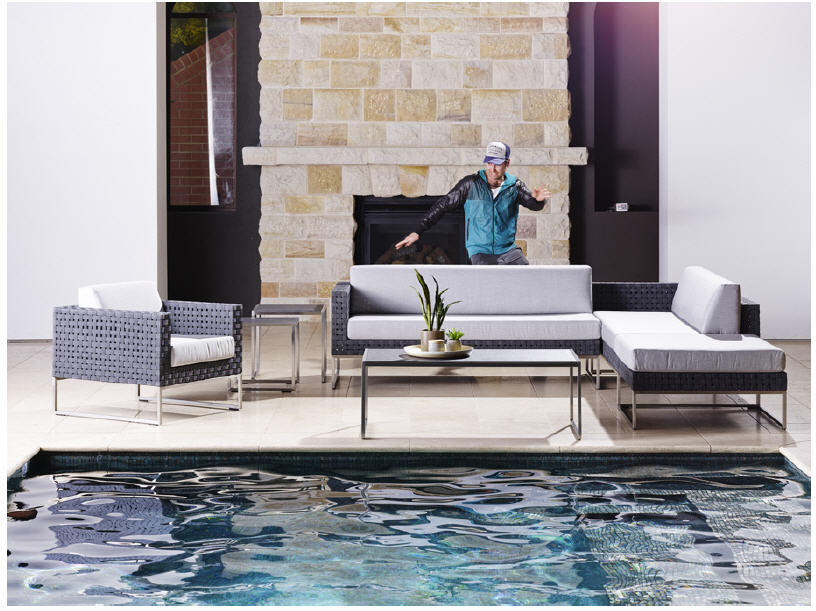 A Day In the Life of an Art Director at a Domayne Photoshoot
---
6:45 am
My third snooze alarm is going off and It's raining. Actually it's hammering down. Perfect weather for an outdoor photo shoot, not quite. Great weather for staying in bed. I throw on some jeans and grab the rain jacket and make a run for the car.
7:45 am
I arrive at the location (Darling Point Mansion). And yes, it's still raining. I check my emails in the car, anything could go wrong today. Fortunately I have a great crew who respond to abuse so they are all likely to turn up. Making my way down the driveway is tricky business as it's more like the Mekong right now.
8:05 am
I gather the crew around and we have a quick chat about the weather. WeatherWatch have forecast clearing showers, they didn't mention the 75 kph gusty winds and well below average temperature. We make our way down to the pool area which fortunately for me is half covered. The harbour front looks more like a highland loch right now.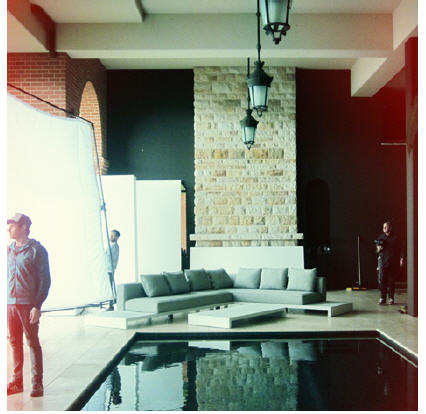 8:15 am
Along with myself (Art Director), the crew consists of a photographer and 2 photographic assistants, a stylist and 2 styling assistants and 3 removalists. I quickly chat to the photographer and stylist and we decide that it would be best to start in the undercover area. At this point we 'bump in' which involves clearing all the spaces of the owner's furniture and bringing in the clients furniture. There's also a load of camera gear, lights, booms, scrims, ladders, sets etc that also need to come in.

9:30 am
We have the furniture for the first shot in place and it can take some tweaking to ensure we get the best angle to represent the size and shape of the furniture. My photographer / lighting guru is working his magic, it's feeling more Bahamas by the minute. I forget the torrential rain pouring down just feet away. The stylist now comes in and we talk about props, some plant life perhaps? The final touches made are often the ones really create the story. I'm feeling a slight sense of relief as we snap the first shot of the day, one down, 17 to go.
10:00 am
There's no coffee in sight so I'll have to substitute Red Bull. Ewh! It does the trick though!
10:15 am
We are moving on to the cover shot now. I never shoot the cover first or last for that matter. Get the cobwebs out before you hit the main shot. I seem to shoot the cover second more often than not. It gives you a strong direction for the rest of the shoot. Snap! Looks like summer to me. Thank god for this indoor pool!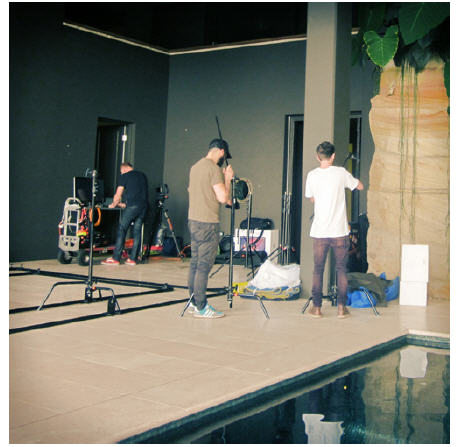 11:00 am
We have caught a break in the rain. We move quickly, taking all the gear down to the harbour front. I need to be out here whenever I can take the chance. It takes about 45 minutes to move all the gear out and set up the lights again. The wind is blowing in all directions and isn't helping. I will have to composite some sunny skies and water in post production.
12:00 pm
We have knocked over two shots really quickly outside and no one has fallen in the harbour either! Tick. We don't have the time we usually do to finesse the shots but they are looking good. It's quick thinking from everyone that gets us through. We all feel the first drops and start moving frantically to get everything back under cover. I've never seen so many umbrellas and garbage bags. With a couple of hundred thousand dollars worth of gear, it's imperative we keep it dry.
12:30 pm
It's important to keep looking at your layout and shots. We are shooting a stylised concept and I need to deliver that concept. I'm on the laptop dropping the shots into the layout, keeping the look and feel in this weather is tricky. I'm having to improvise and re-invent shots that are somewhat impossible to shoot in these weather conditions.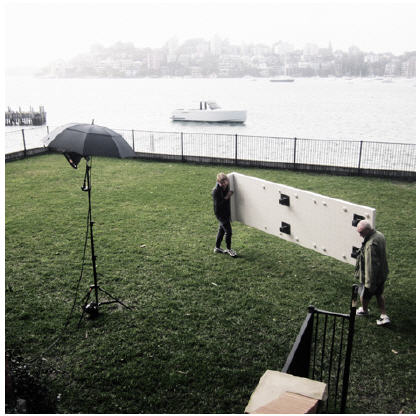 1:00 pm
Hmm, everyone is starting to get a little hangry and there are no delicious smells coming from anywhere. Our catering company is always on time, and after a few phone calls it seems that our dates were not confirmed with the caterers. Crisis! Thankfully my quick thinking stylist has a plan. If we take the house owner's 'One Million Dollar' speed boat we could be at Catalinas in 5 minutes…
2:00 pm
Lunch has arrived. We scraped together some coins and sent off our lovely stylist's assistant to get some grub. Chilli con carne and rice. Yum. Late lunch for a shoot day but it hit the spot. Hurry up and finish your lunch we have work to do!
2:15 pm
After a short break we are back up and running outside again. It seems the sun has come out, actually it's gone again. Shooting outside with such inconsistent conditions is hard. One moment we are shooting with natural light, the next we need artificial light. Not to mention the wind, blowing towels and homewares all over the place. We get one shot in before the rain starts falling again.

3:00 pm
The light is fading quickly, and the east facing aspect of the property is not helping. We get one more shot and then I call it a day. Everyone is paid till 4 pm so I hurry everyone along to avoid overtime charges. The 'money man' does not like overtime, so I avoid it at all costs.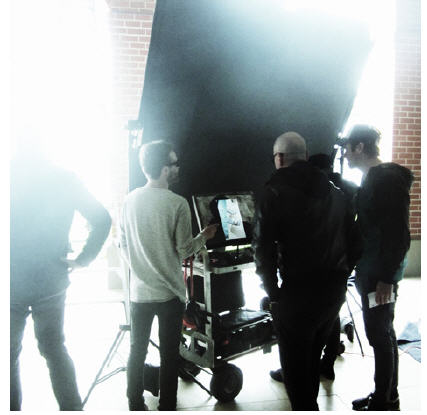 4:00 pm
We all say our goodbyes and the crew are speeding up the drive only to return in the morning and do it all again.
4:30 pm
I get home early, but the day is not done. After checking my emails and tending to some other work matters, I get back to the layout. As I move the days images into place and start tweaking some things, I see the story unfolding. It's not raining in the layout…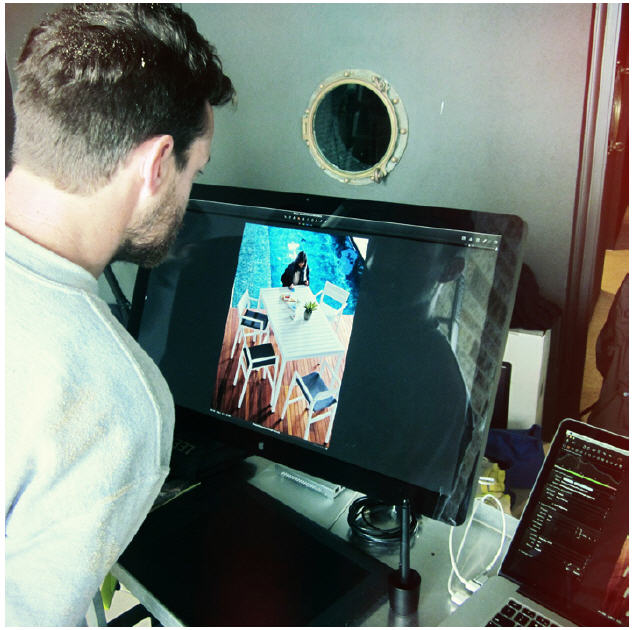 9:30 pm
I'm heading to bed early, my brain is crushed. I've planned as much as I can for tomorrow, but it's all weather dependant.
1:30 am
The rain is loud enough to keep me awake. Gutted!