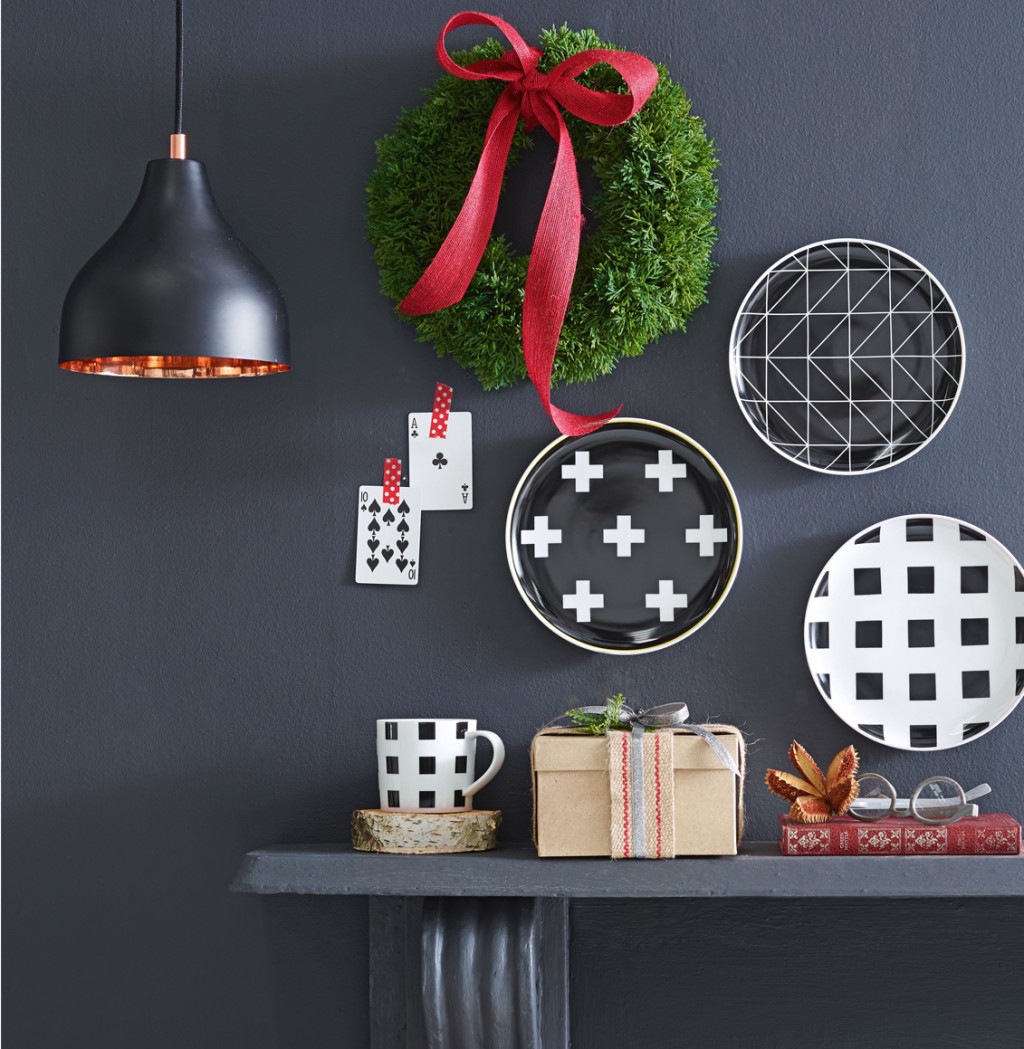 A Festive Feast: Christmas Table Ideas From Domayne
---
When it comes to Christmas lunch, are you a turkey-with-all-the-trimmings traditionalist? Or do you favour a more contemporary flavour such as a fresh seafood and fennel salad? No matter what your taste, Domayne will help you transform your Christmas tabletop into an unforgettable visual feast! We'll have your guests raving about your festive soiree well into
the new year with our beautiful Christmas table settings, dining furniture and dinner sets.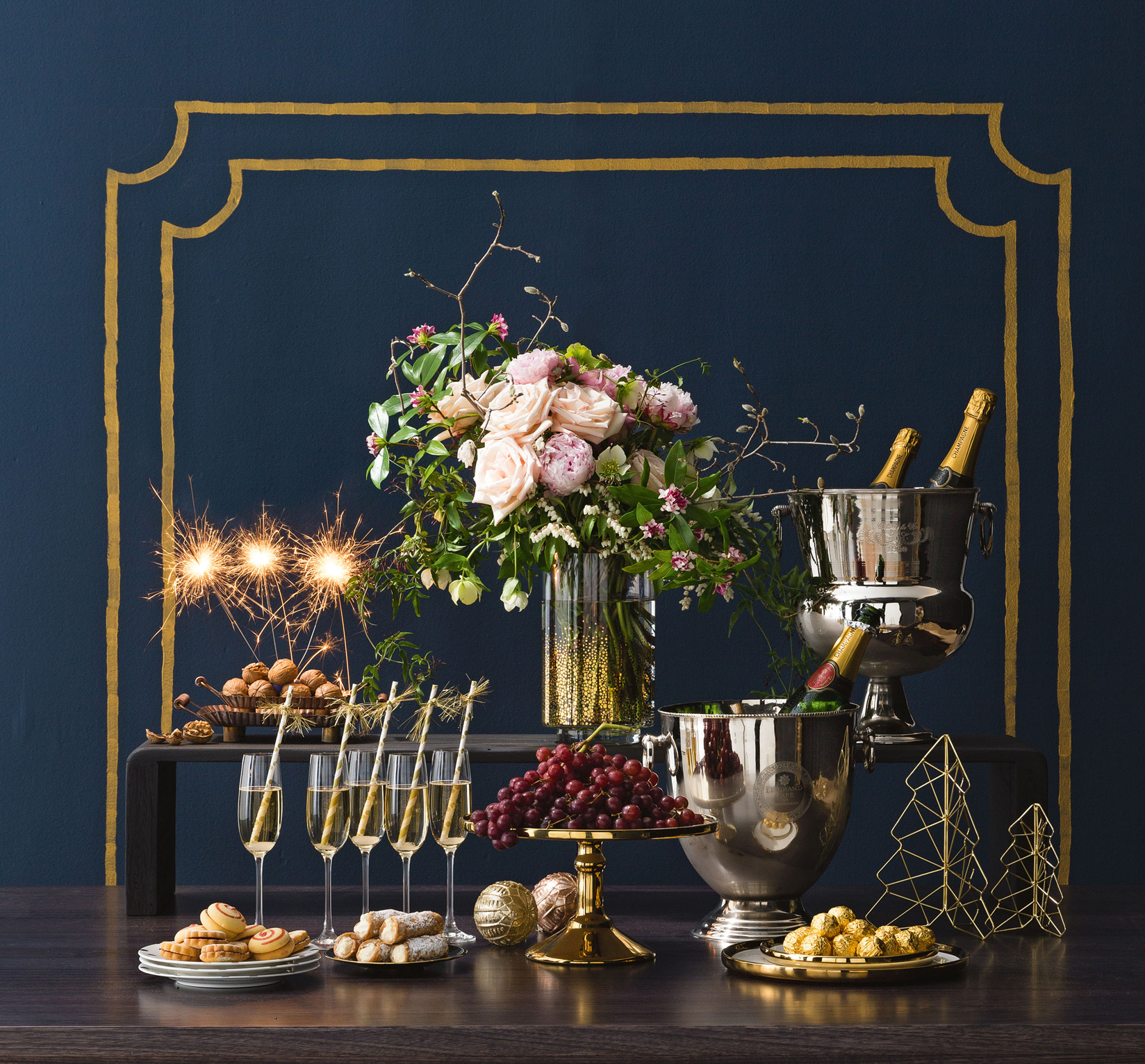 ORGANIC
Australian Ingenuity
The GT Signature Collection is a stylishly sublime stoneware range that's been designed by Gourmet Traveller and proudly made in Australia by Robert Gordon. Available exclusively at Domayne, this delightful dinnerware features faint floral embossing and comes in four tempting tones: vanilla, shortbread, slate and sage grey. Choose from ramekins, plates, platters and cake stands, and give your classic pav or chrissy pudding the place of pride at your annual family get-together. This subtle serveware will be complemented perfectly by our 'Zola' Dining Table. A raw beauty, the 'Zola' (pictured below) features solid European white oak in an unrefined finish that highlights the knots and grains of natural timber – ideal for an organic Australian Christmas setting.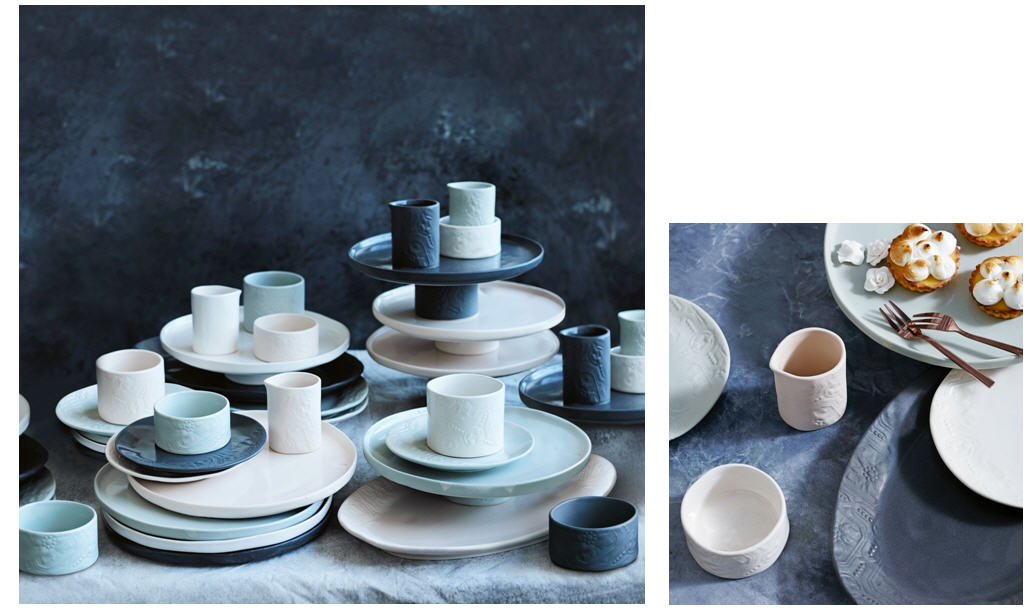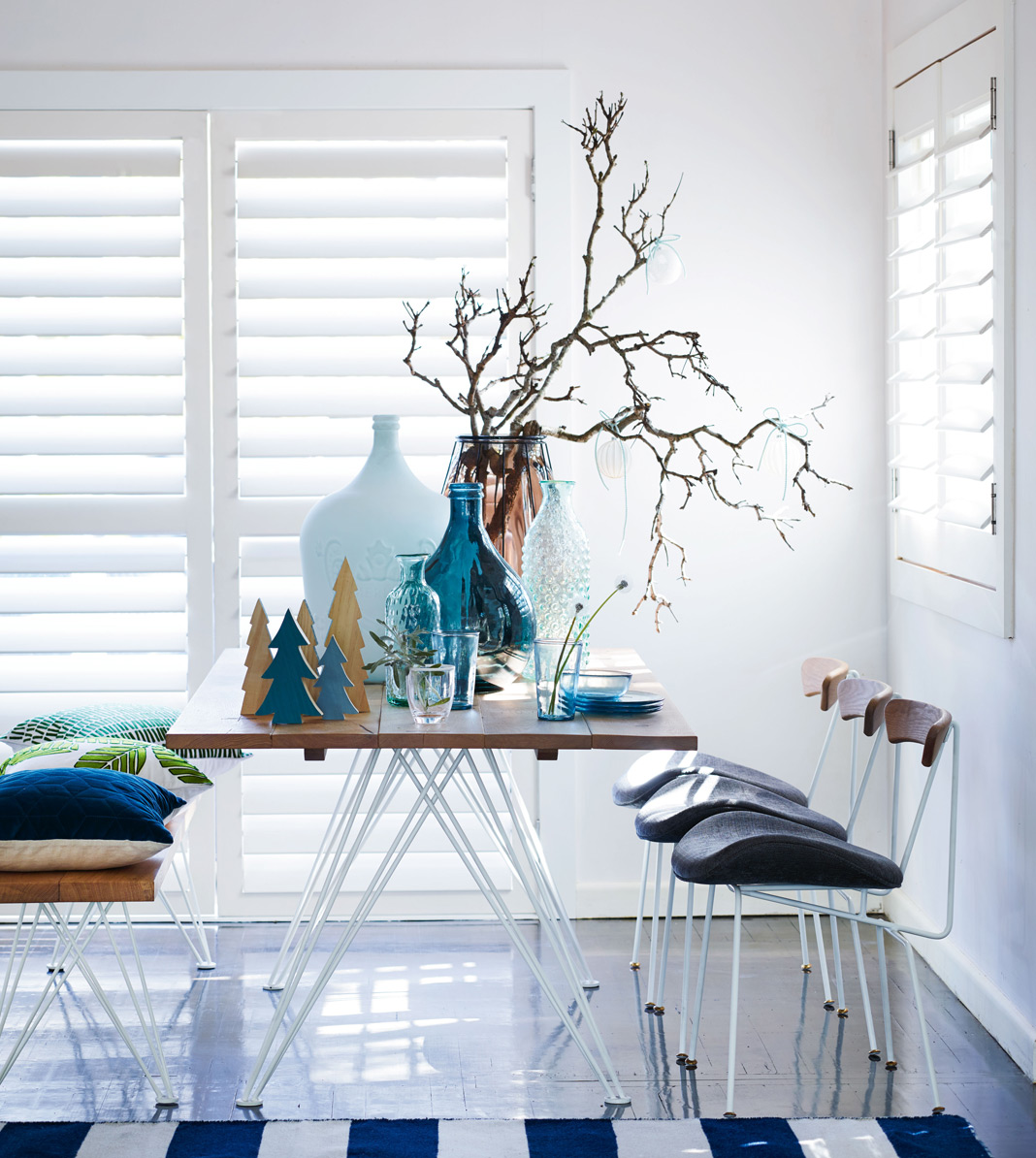 FESTIVE METALLICS
Shimmering Silver and Gleaming Gold
Give your home the Midas touch and set your festive table ablaze with this year's most luminous metallics. Our exquisite Robert Gordon 'Glow' Dinnerware embodies the spirit of the holiday season, enticing you to indulge in the many delights of Christmas. Be bold and go for gold or stunning silver. With a fantastic variety of serveware to select from – including dinner and side plates, cake stands, milk bottles and barista cups – you are free to customise your dinnerware set to your liking. We suggest showcasing your spoils on our 'Eton' Dining Table. Crafted from durable pine, its regal design will evoke an air of opulence in your dining room.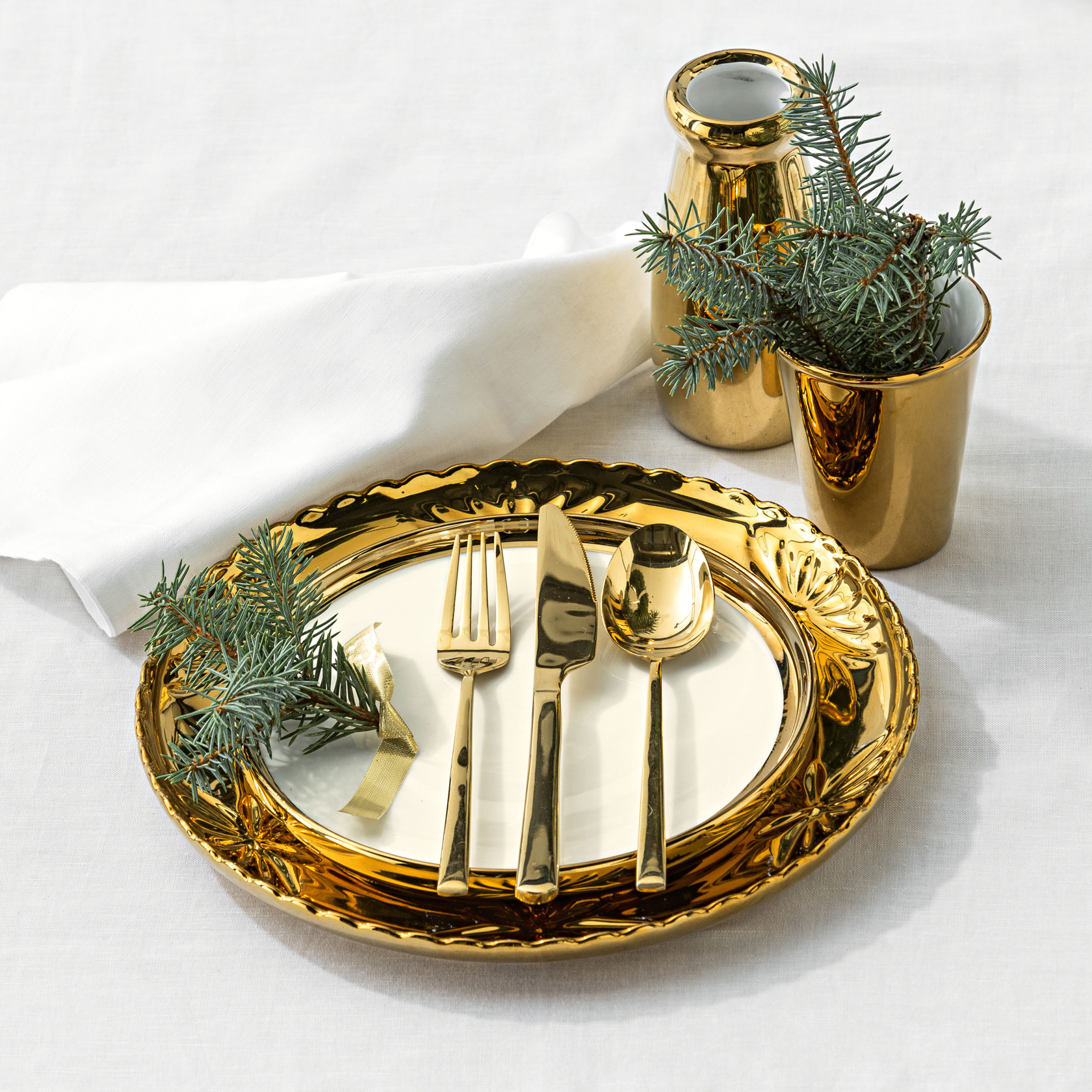 MONOCHROME
Black and White Wonders
Achieve effortless elegance and make entertaining a breeze with the flawless black and white colour scheme of our chic monochrome homewares. Our S&P 'Studio' serveware is a stylish starting point for this theme. The range includes salad and soup bowls as well as sauce dishes to name a few. Layer the look with our contemporary Aura porcelain dinnerware, available in 'Crosses', 'Squares' and 'Kami' designs. It's the perfect mix-and-match collection that allows you to play with different pieces and create a bespoke table arrangement. Choose from tapas plates, stacking bowls, cups and many more to get your party pumping. Our sleek 'Cara' Dining Table in a clean white finish will act as the perfect canvas on which your monochrome marvels are sure to steal the show.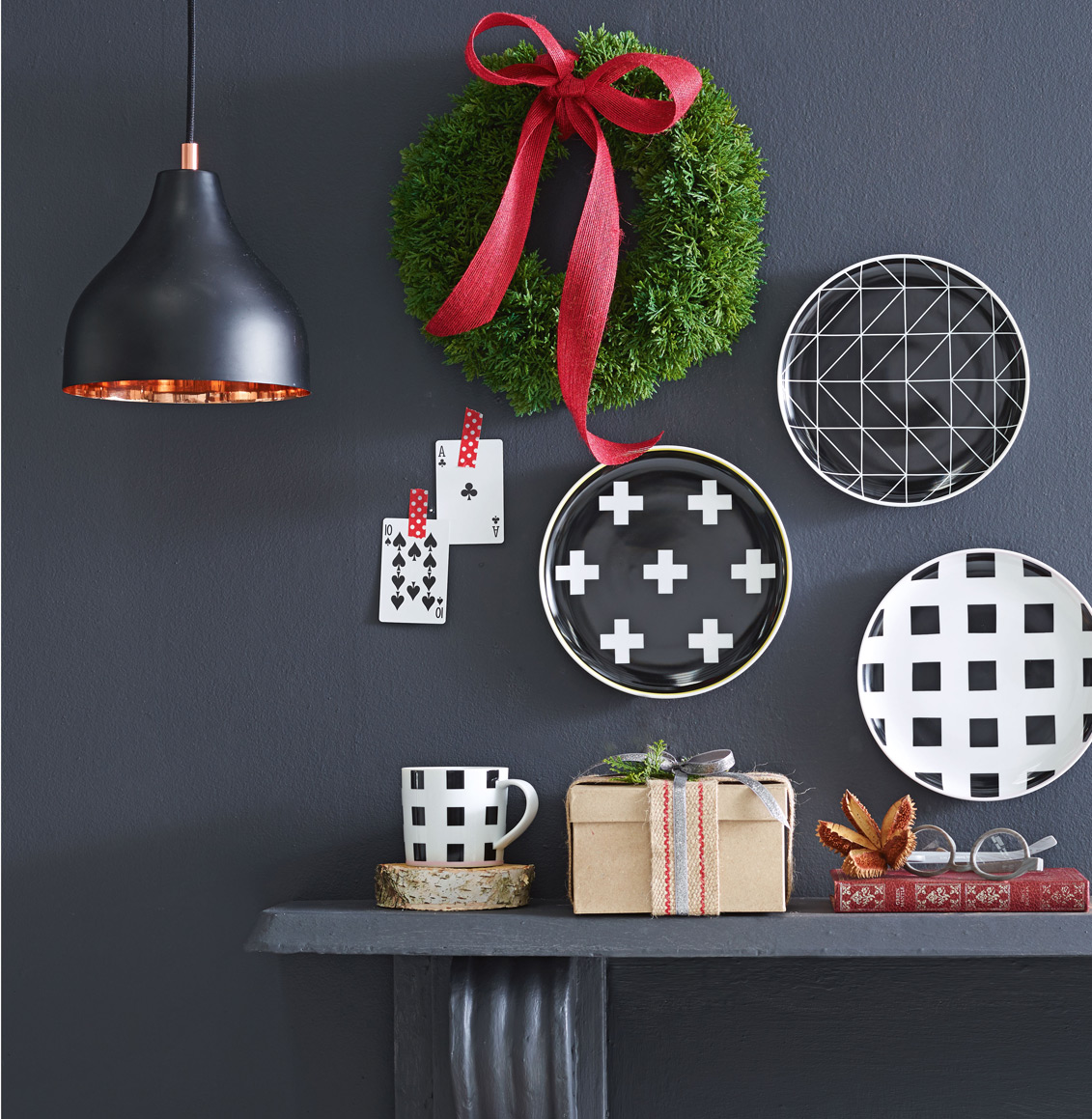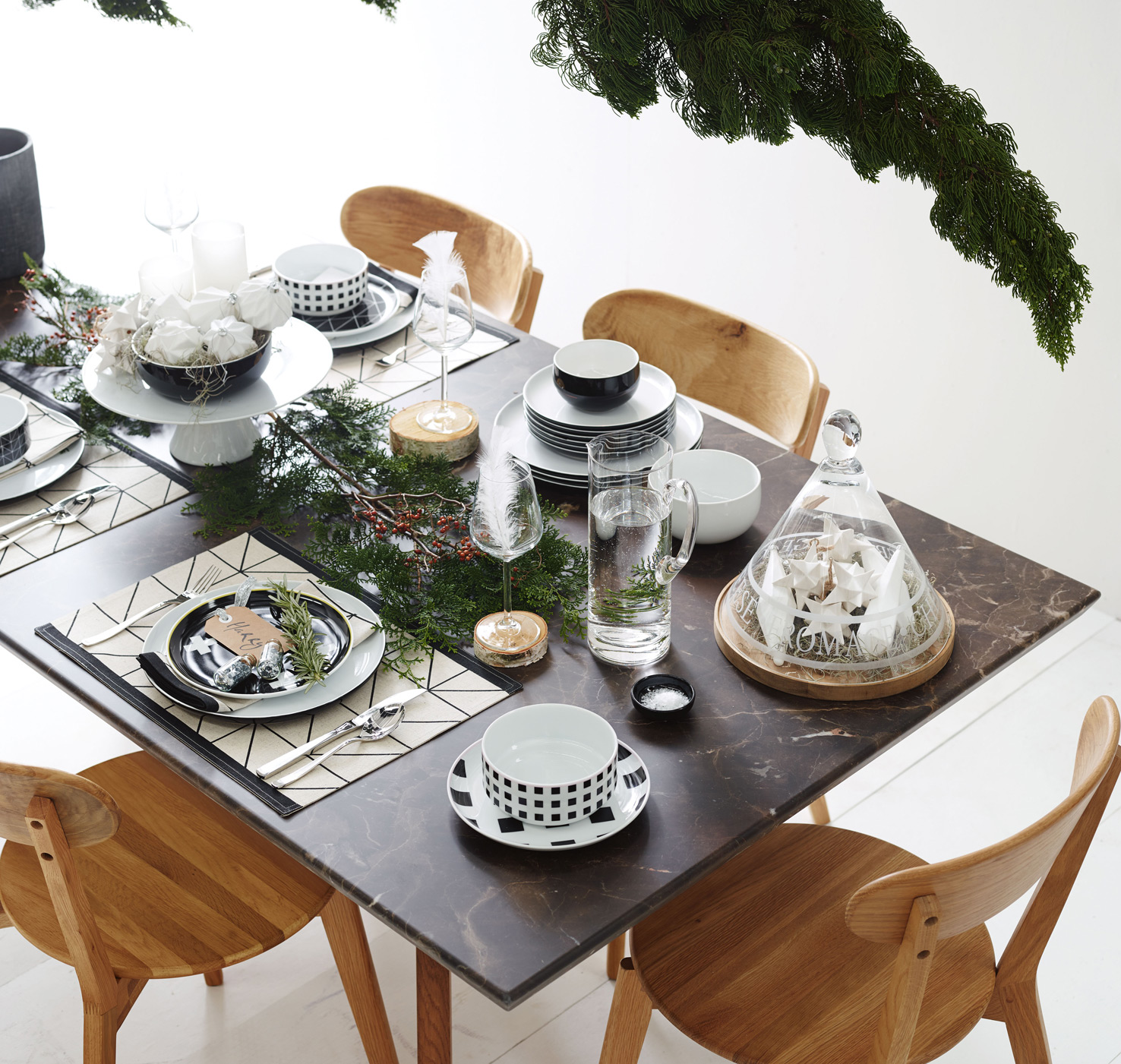 Good food, great company and a scene-stealing table setting is a must this Christmas. Browse our wonderful collection of dining tables and dinnerware online or head down to your local Domayne store.
For more top Christmas styling tips, check out our Christmas decorating blog. Plus, keep an eye out for our gifting guide blog post for great ideas.