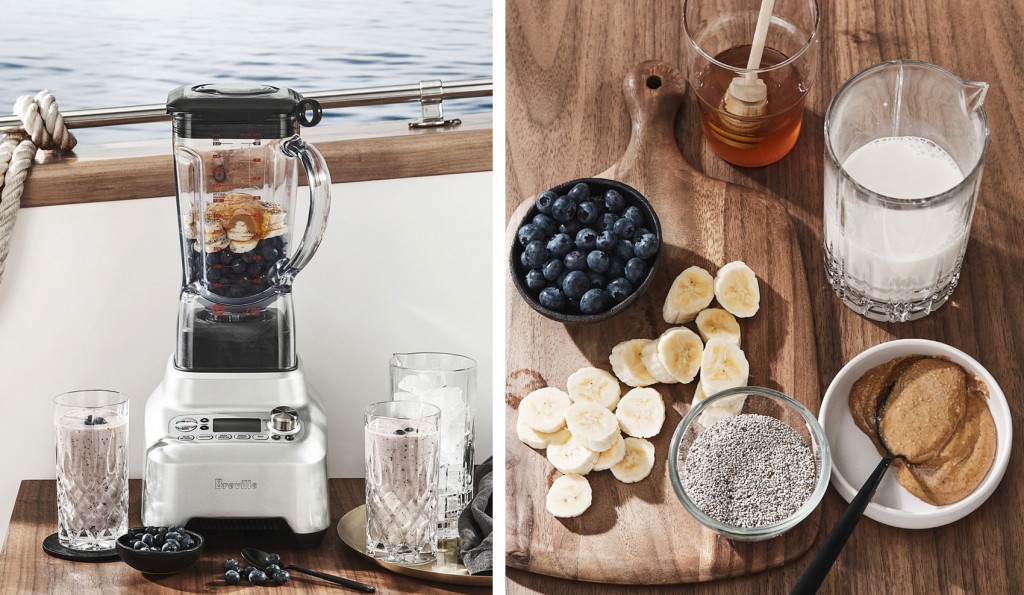 Almond, Blueberry And Chia Seed Energy Smoothie
---
Is your dad a fitness fanatic and and very conscious about what he eats? That doesn't mean he can't enjoy a delicious breakfast with the entire family on Father's Day.
Treat him to some eggs on toast and the ultimate health food lover's smoothie. Bursting with the goodness of blueberries and chia seeds, this dairy-free drink gets its creaminess from a nut spread that the whole family will enjoy.
Serves 2
Prep 5 minutes
Recipe developer Claire Brookman
Ingredients
1 cup fresh or frozen blueberries, plus extra to serve
1 banana, peeled
2 tablespoons white chia seeds, plus extra to serve
1/4 cup almond, brazil and cashew spread
2 teaspoons honey
3 cups chilled unsweetened almond milk
Method
1 Place blueberries, banana, chia seeds, spread, honey and milk in a blender. Blend until smooth.
2 Divide between serving glasses. Sprinkle with extra chia seeds and blueberries. Serve.
Make Dad The Health Boss
Give your dad's health a boost with Breville The Boss Blender from Domayne so he can easily prepare soups, smoothies, healthy dips and homemade sauces like an absolute boss!