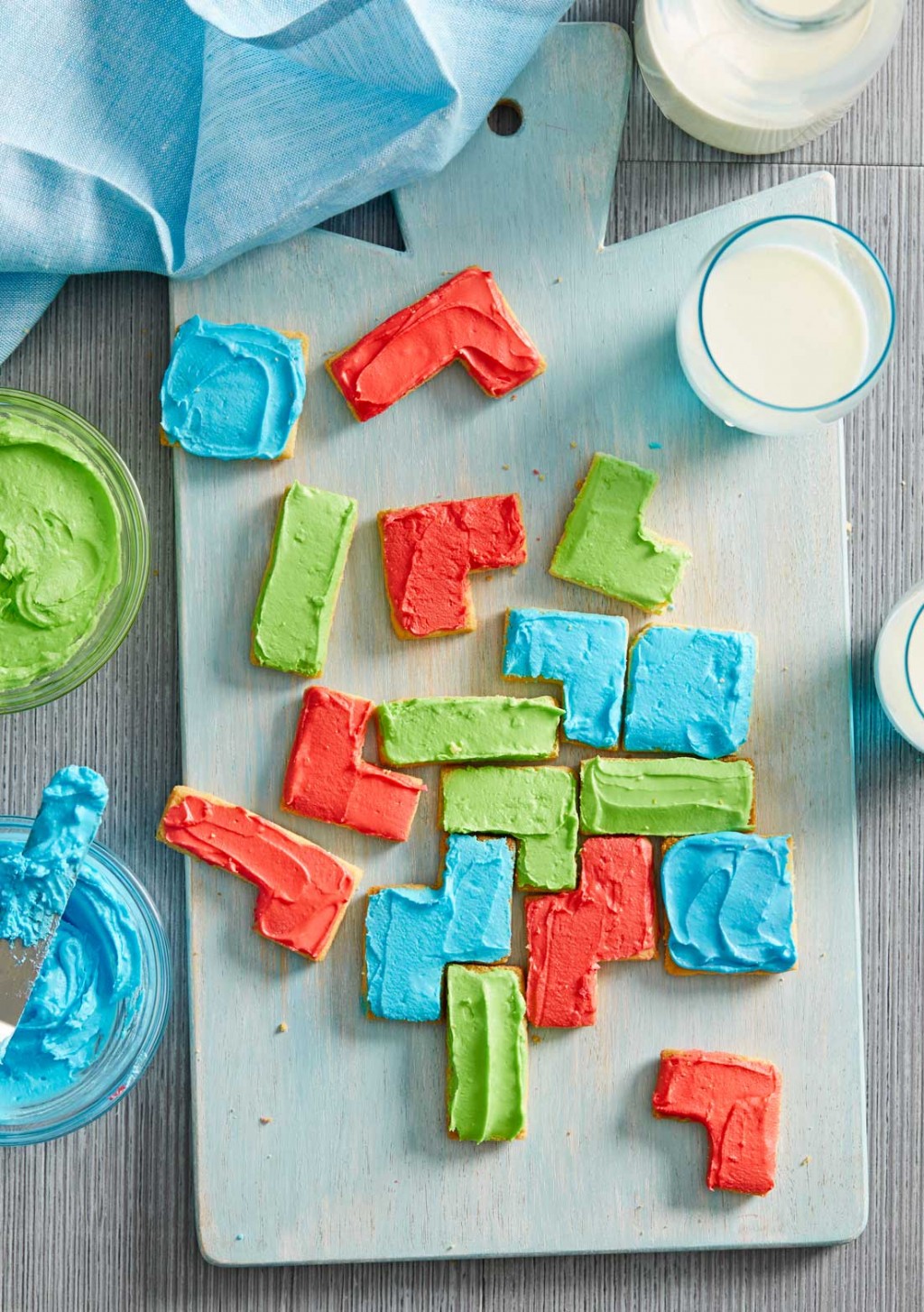 Back-To-School Puzzle Biscuits
---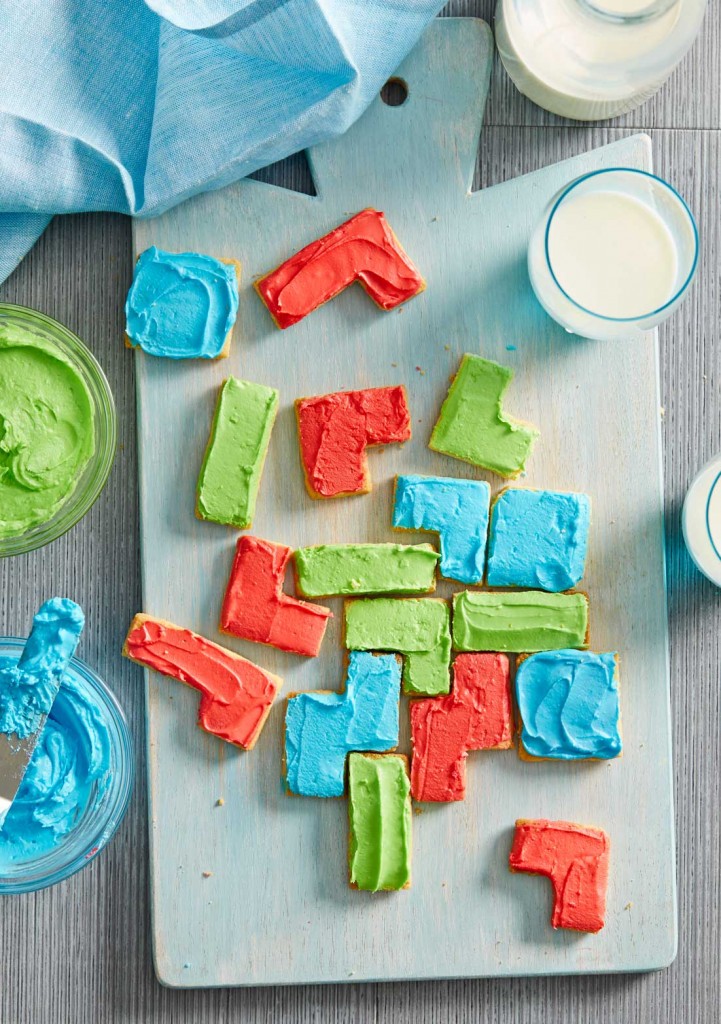 Recipe courtesy of Better Homes and Gardens
School holiday baking is child's play with these retro, Tetris-inspired puzzle bickies. Easy to make and good to eat, they'll make a well-received lunchbox snack, too!
Puzzle biscuits
PREP TIME 20 MINS (Plus 40 mins cooling)
COOK TIME 20 MINS
MAKES ABOUT 48
250g unsalted butter, softened
150g caster sugar
2 egg yolks
2 tsp vanilla extract
315g plain flour, sifted
3 cups icing sugar mixture, sifted
2 eggwhites
1 tsp lemon juice
Food colouring, to tint
1 Preheat oven to 180 degrees. Line 3 oven trays with baking paper. Combine butter and caster sugar in a bowl of an electric mixer and beat on medium, using paddle attachment, for 5 minutes or until light and fluffy. Beat in eggs yolks and vanilla.
2 Fold in flour until a smooth dough forms. Flatten, cover with plastic wrap and refrigerate for 40 minutes or until firm.
3 Roll out dough to 4mm thick, then cut into a variety of square-based shapes using cardboard templates. Arrange, 3cm apart, on prepared trays and bake for 15-18 minutes or until golden and crisp. Cool on a wire rack.
4 Put icing sugar, egg whites and lemon juice in the bowl of an electric mixer and beat on medium, using whisk attachment, for 5 minutes or until fluffy. Divide among bowls and tint in colours of your choice. Spread icing over biscuits. Allow icing to set. Serve.
Check out all of Domayne's fave recipes on the Flavour section of the blog.