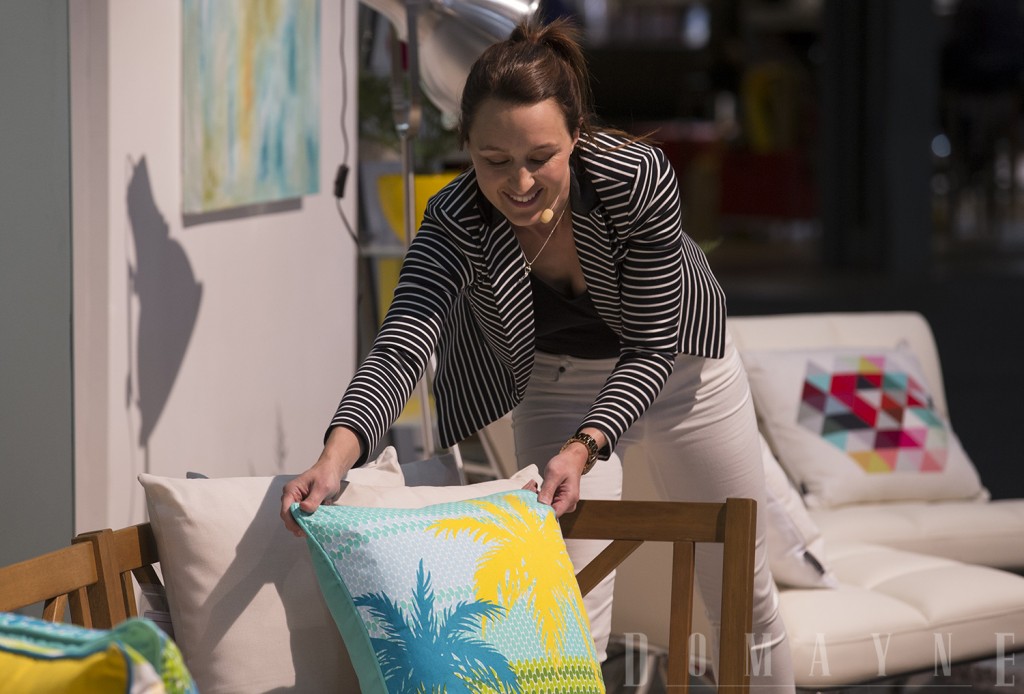 Blue-Sky Styling with Domayne's Danielle Kelly
---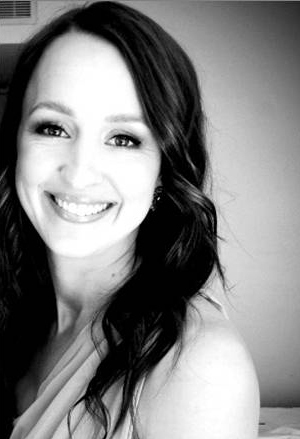 Visitors to Sydney's recent Better Homes and Gardens Live event were treated to an inspiring presentation on styling simple outdoor spaces from Domayne's resident decorating guru, Danielle Kelly. Here, Danielle shares her expert outdoor decorating tips from the event, as well as the hottest alfresco trends and colour palettes.
What are your favourite things about summer?
Summer is my absolute favourite season of the year, I love everything it has to offer! The beautiful sunshine, trips to the beach, late afternoon sunset drinks with family and friends, fresh flowers in bloom and longer hours in the day. What isn't there to love?
What are the hottest looks in outdoor furniture for summer?
This year the fashion/furniture trends have brought us:
• Tropical themes bursting with bright colours and patterns. Think palm trees, pineapples and plenty of eye-squinting goodness!
• Pastels – soft, sweet and innocent. Get the look by creating a pretty, muted bouquet of lavender, lemon, mint, soft pink and baby blue.
• Coastal influences for those with sandy feet and sophisticated taste. Think smart navy, white & neutrals portrayed in strong stripes with just a touch of red.
What are the common mistakes people make it when it comes to decorating and furnishing their outdoor space?
Overdoing it by putting too much in the same area. If your outdoor space is not working for you, I recommend that you remove pieces – one at a time – and stick with the mantra, 'less is more'.
What are your top tips for those looking to update the look of their outdoor entertaining area?
You can refresh the whole space simply by updating your homewares. Remove your existing decorator pieces, leaving a blank canvas of modular/dining furniture only. Take a step back, decide on which theme you'd like to create and have fun redecorating just by changing up the accessories.
What are your favourite pieces for creating the ultimate outdoor comfort zone?
It really depends on the space. Multiple-piece modulars are great all-rounders as you can remove and add components to suit your outdoor entertaining area. Armchairs are fantastic 'large accessories' and a hanging egg chair is a stylish yet relaxing statement piece. Coffee tables are a great practical piece and also add another layer of decorator chic to your space.
What were the outdoor lounge looks that you presented at the Better Homes and Gardens LIVE event?
I covered the predominant trends of the season: tropical, pastels and classic coastal.
Which products did you use to recreate these looks?
I showcased the outdoor stories featuring Domayne's stunning 'Bali' Timber Modular (pictured above), with opulent white cushioned seating, as the hero piece. I also used a timber coffee table to display different decorator looks, a range of the latest outdoor cushions, a graphic towel and an assortment of homewares such as lanterns and bowls. Simple!
What are your tips for creating a relaxed ambience in an outdoor space?
• Stick to three decorating colours.
• Re-use your decorator pieces in different ways to add interest (e.g lanterns – placed on the floor with a citronella candle to keep annoying mozzies at bay or hang in a group of three for a beautifully atmospheric way to add extra lighting at night).
• Don't forget about candles! They are such a simple but effective way to set a magical mood for those feel-good summer nights ahead.
Special Offer: Purchase a 'Bali' Timber Modular by the 12th October, 2014 and receive $100 of bonus outdoor cushions from Domayne! For more of our gorgeous outdoor furniture range, shop online or head to your local Domayne store today.