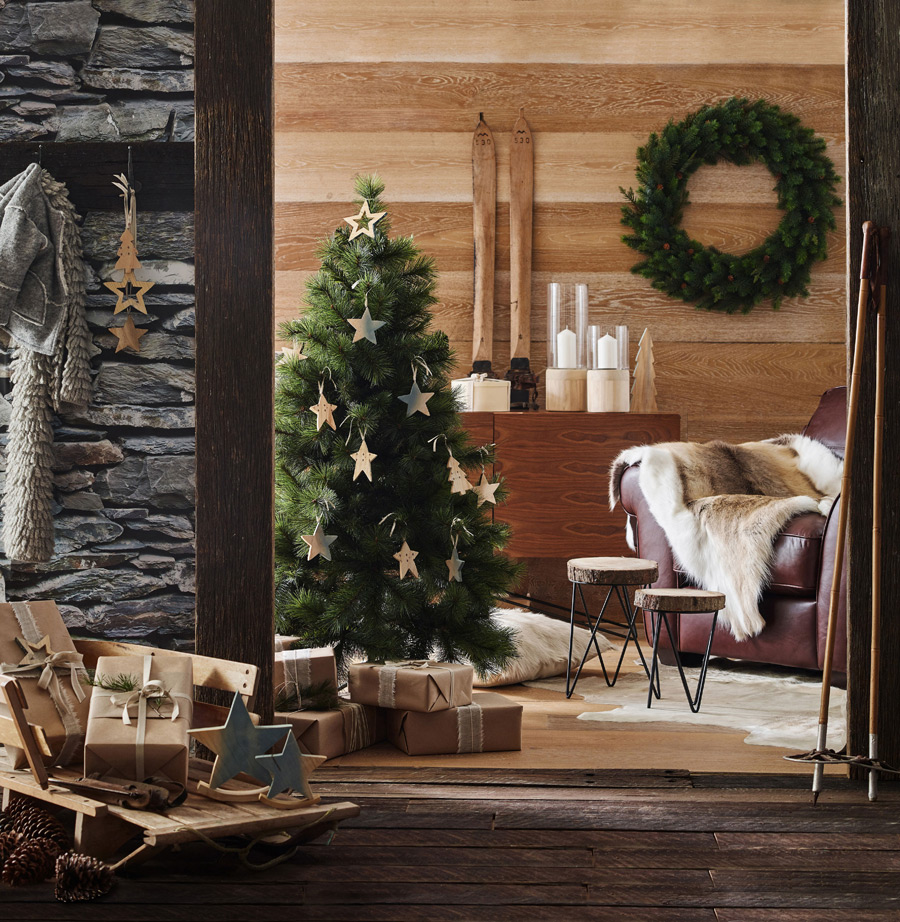 Christmas Decorations 2017: 3 Trends To Try
---
Do you have a Christmas tradition you look forward to each year? Maybe it's an arts and craft project where you and your loved ones all give each other handmade greeting cards? Or perhaps you bake a batch of gingerbread biscuits to gift to all your family and friends?
At Style Insider, we celebrate the start of the holiday season with our very own tradition by pouring over the Domayne Christmas Decorations catalogue and sharing some of our favourite looks that we know our readers will love for their home.
"Our family tradition since my twin girls were born has been for them to buy several new decorations each year – but only in white or natural – this means every year our tree gets fuller!" – Allison, Senior Stylist at Domayne
This year, we've handpicked three key looks that will make your home the toast of the town this entertaining season.
Look 1: SNOW WHITE
Choose pristine white ornaments in soft textures with a hint of silver sparkle to brighten up your tree, halls, walls and gift packaging. While the winter wonderland theme may feel like it's more suited to our friends in the northern hemisphere, in Australia snow white Christmas decorations add freshness and finesse to the annual festivities – especially when paired with delicate metallic accents and lashings of timber.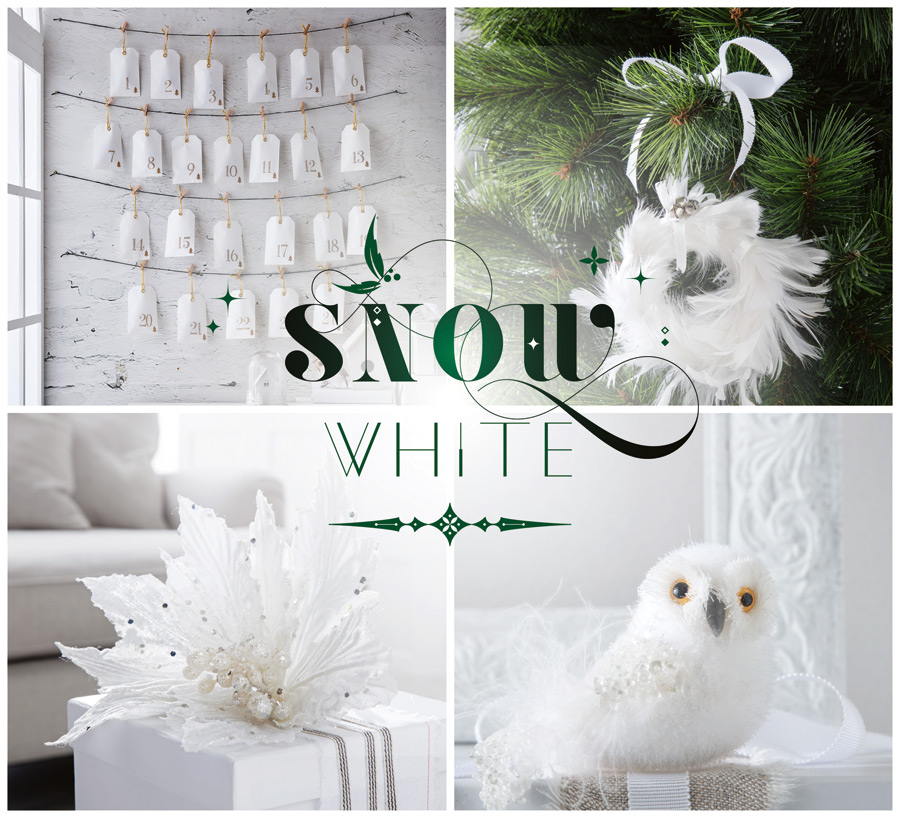 Look 2: GREEN & GOLD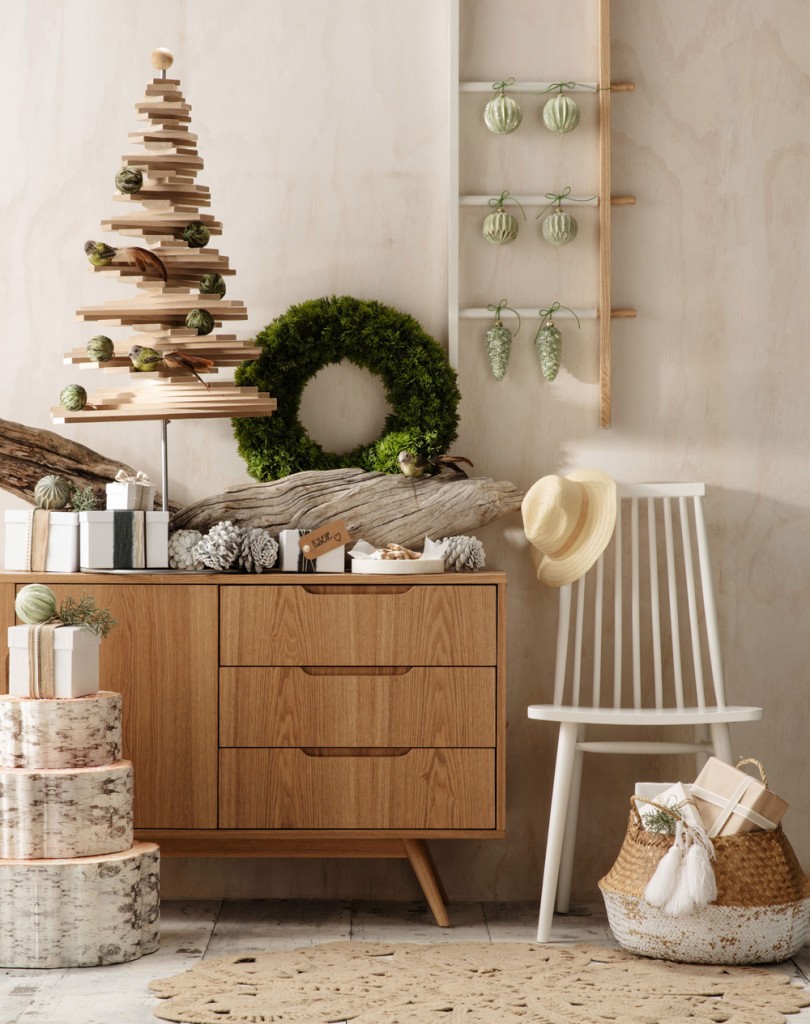 The colour combination of green and gold is very Australian and the perfect choice for our warm summer months when gorgeous native flora is in full bloom. Taking inspiration from this abundant vegetation that's always tinted ochre from the endless hours of sunshine we get, fill your home with nature-inspired adornments and trinkets with a delicate dusting of gold.
Allison advises to keep gold to a minimum: "The natural look is fabulous but a little bling is essential at Christmas."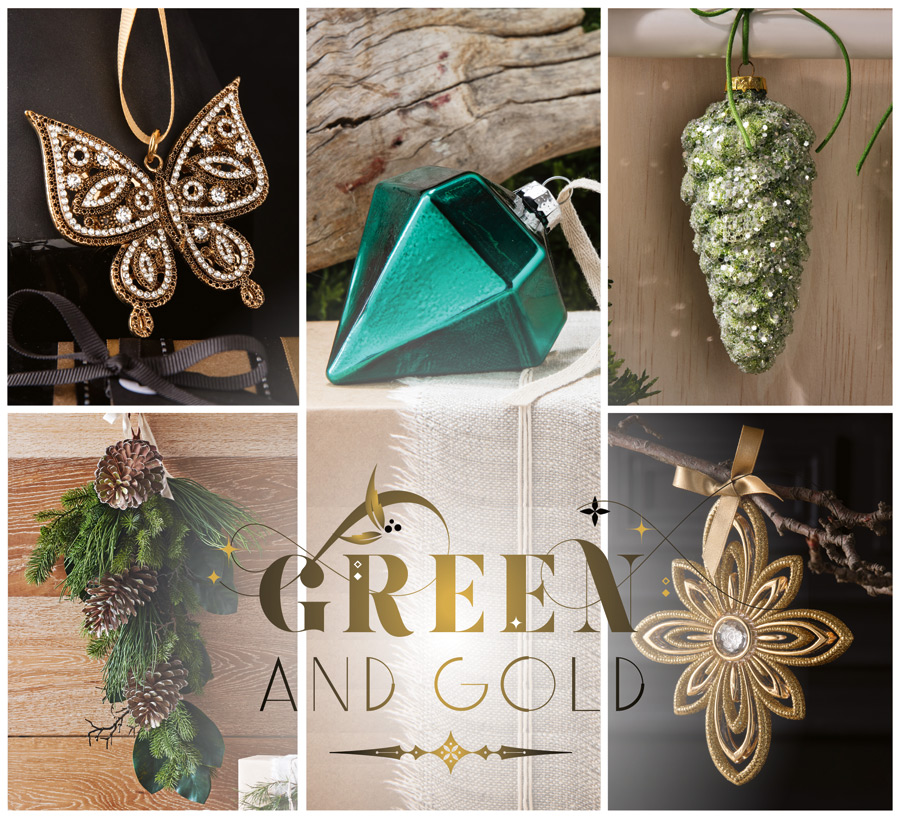 Look 3: PLAYFUL LITTLE THINGS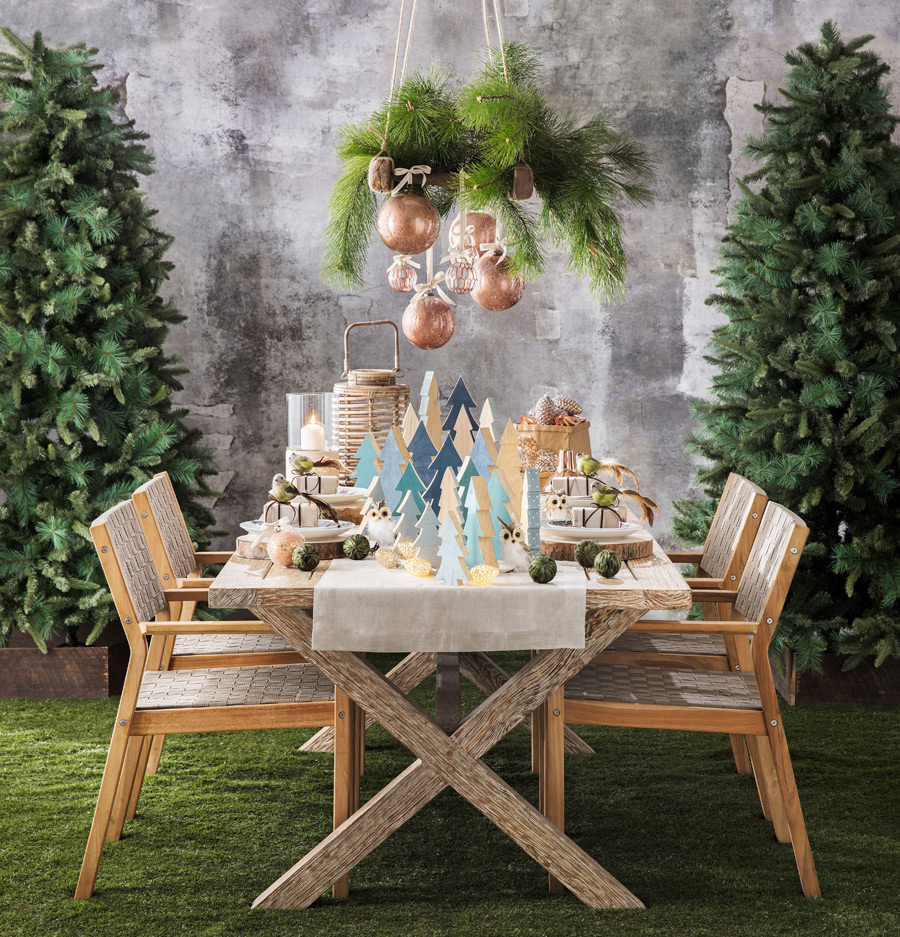 Add a touch of playful whimsy with cute and cheeky decorations that are full of the holiday spirit. With its adorable animal character focus, this look is great for families with young children as well as those that are young at heart. As well as finding a home for these mischief-makers on your Christmas tree, place them as great conversation starters on your Christmas dining table or gift the toylike trees and stars to kids of friends and relatives visiting for Christmas lunch.
Now that you have three trendy Christmas decorating ideas to consider, visit Domayne and get started early on your Christmas decorating.
When shopping, keep this piece of expert advice from Allison in mind: "Choose your colour or theme and stick to it with decorations, napkins, placemats, centrepiece, candles and flowers."
Looking for more Christmas inspiration? Keep an eye out for our upcoming Christmas entertaining blog as well as a few choice Christmas recipes!