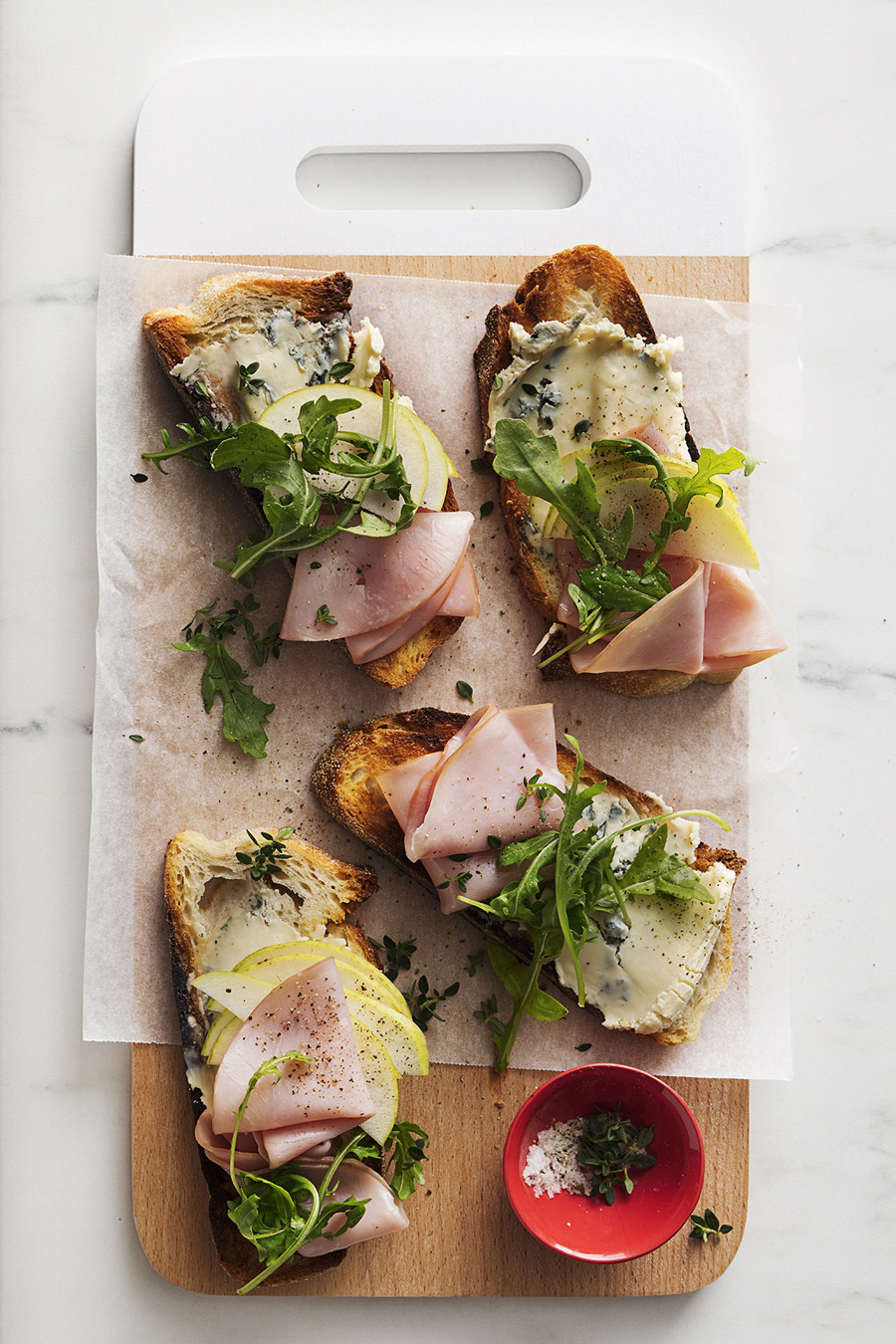 Creamy Blue Brie, Apple And Rocket Toast
---
One of the great comforts of life is toast. And if you're looking for new topping ideas for this beloved breakfast staple then you have to give this recipe a go.
Serves 4
Ingredients
8 slices sourdough bread
3 teaspoons fresh thyme leaves
1/2 teaspoon sea salt
1/2 teaspoon freshly cracked pepper
1 large green apple
200g blue brie cheese, sliced
200g sliced leg ham
50g baby rocket
Method
1 Using a toaster, toast each slice of bread until golden.
2 Meanwhile, combine thyme, salt and pepper in a small bowl. Halve, core and thinly slice apple.
3 Spread each slice of toast with a slice of brie. Top apple, ham and rocket. Sprinkle with thyme mixture. Serve.
Get Toasted

Get perfectly toasted bread every single time with Delonghi 'Brilliante' 2-Slice Toaster from Domayne