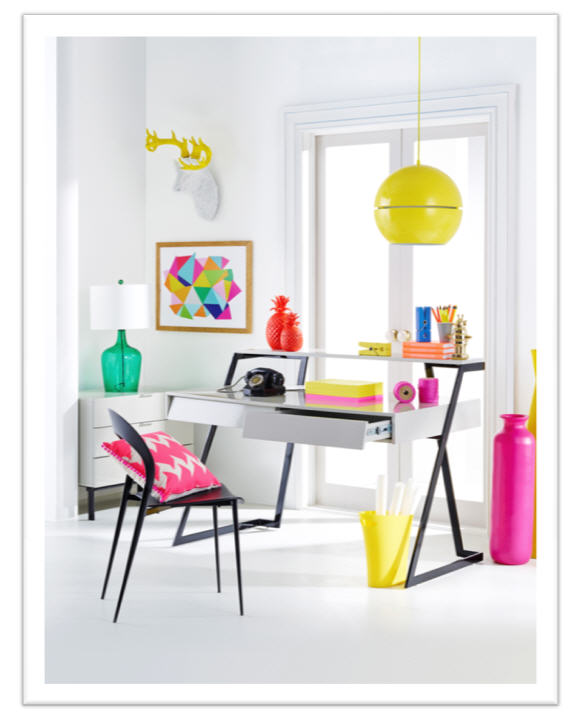 Desk Duty: Home Office Styling Tips from the Experts
---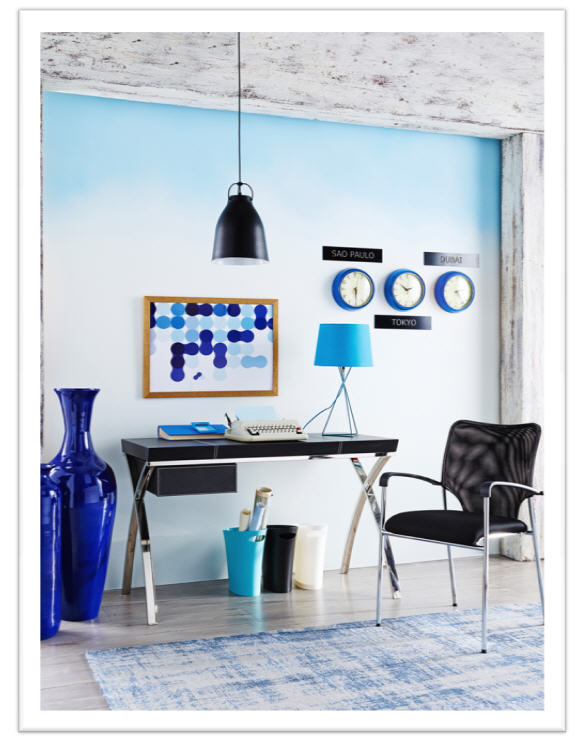 All work and no play makes your home office dull, dull, DULL!

Counterbalance those hard-working, practical elements of your workstation with the addition of aesthetic pieces that allow your personality to shine through – you know, the fun stuff! Add an inviting, friendly feeling of 'home' to your home office by choosing a colour palette, artwork, lighting and decorator accessories that inspire productivity and reflect your style.
Looking for inspiration? For key looks in home office trends as well as gorgeous ideas on creating your unique workspace style, check out our latest lust-worthy editorial feature Share Your Style as seen in Australian House and Garden, Belle and Real Living – plus, Instagram your fave Domayne product in store for a chance to WIN it! (Up to the value of $999. See below for more details).
Looking for expert decorating tips? Aren't we all! Lucky for us, three of our fave industry experts – Editor-In-Chief of Belle, Neale Whitaker, House & Garden's Lisa Green and Real Living's Deb Bibby – were only too happy to share their tips on styling your dream office space: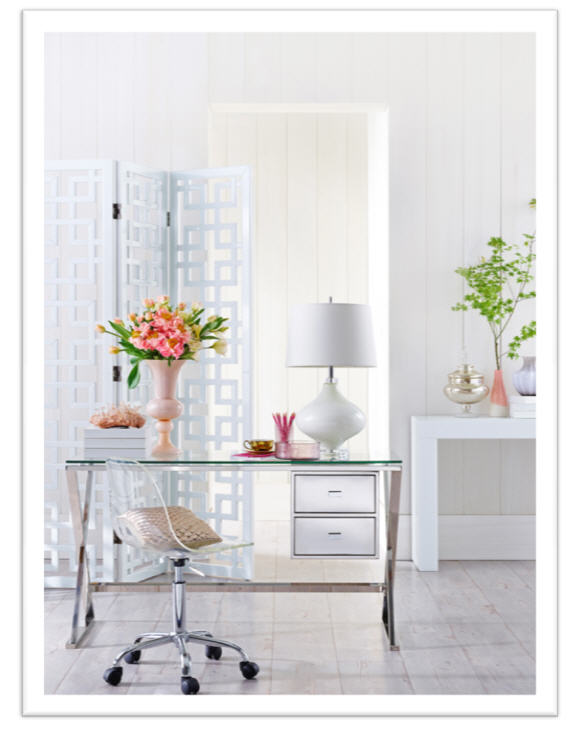 "Simple and chic is the rule when it comes to sophisticated office spaces – I find that less clutter also makes for less distraction. A bright room with lots of light creates a pleasant working environment, while a neutral white backdrop makes for a good starting point. It's easy to then bring a bit of fun into the office with some colourful accessories and key pieces." Neale Whitaker, Belle
Recreate the refined, clutter-free office space (shown above) with the 'Dream' Glass Top Desk, PA Acrylic Office Chair and 'Macie' Table Lamp.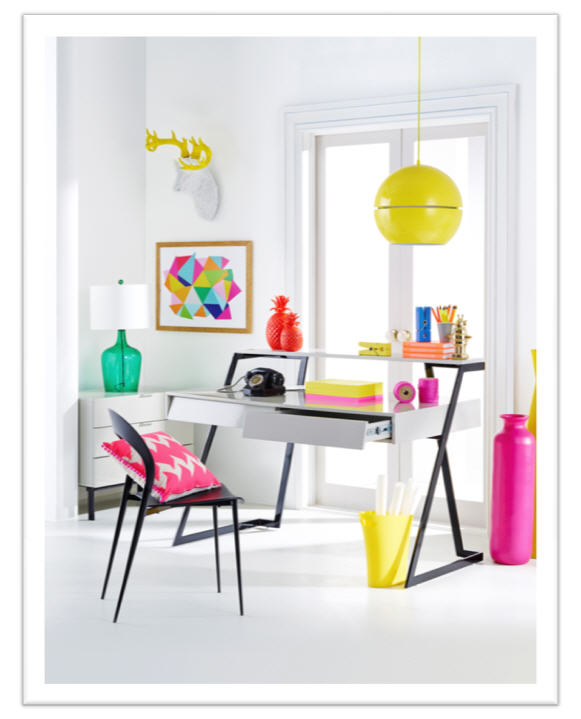 "Spending a bit of time and effort to give your office space a bit of personality can reap big rewards. A welcoming, well organised space will undoubtedly make working or studying a more pleasurable task. Whether it's a cool print, vibrant rug, statement chair, eye-catching lamp or interesting wall art, a few key pops of colour will instantly bring a crisp white space to life." Lisa Green, Australian House & Garden
Get your neon on and recreate the striking workstation above with the 'Chill' 2-Drawer Office Desk, 'Comet' Hanging Pendant and Pom Pom Cushion, 'Tutti' Pineapple in Coral.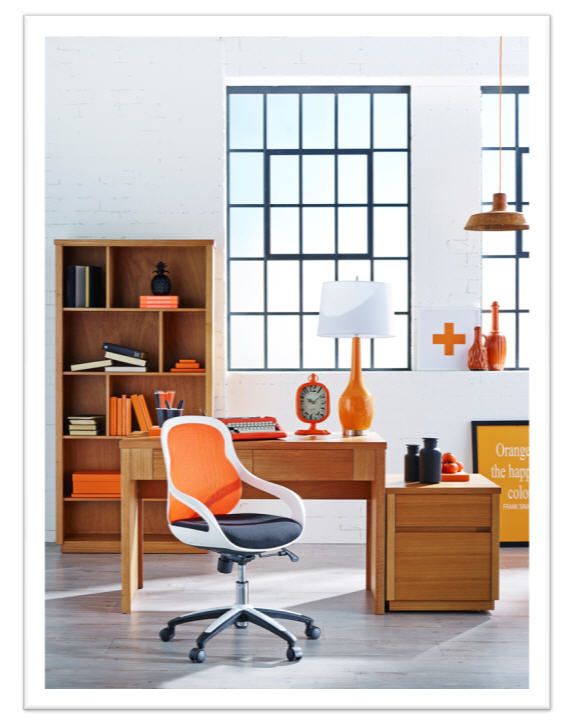 "One of the most important things to consider when designing and decorating an office space is storage – it's difficult to keep things neat and tidy when there's no way to hide the (inevitable) mess. Drawers and cabinets will always come in handy, but you can also use colourful bins, cups, cool filing, gift boxes and pinboards as inexpensive office additions to keep clutter under control." Deb Bibby, Real Living
Get the look of the warm and welcoming workspace pictured above – and significant storage space, too – with the 'Beacon' 2-Drawer Office Desk, 'Beacon' 2-Drawer Cabinet, 'Beacon' Bookcase, 'Admin' Office Chair and 'Meek' Table Lamp.
INSTA-SNAP TO WIN
No matter if you're a brand-spanking-newbie to Instagram or a seasoned insta-addict, visit us in store and Instagram your most coveted Domayne product (we know, there are too many!) with the hashtag #domaynestyle and follow @domayne_australia to be in the running to WIN the products in your insta-snap (up to the value of $999). Click here for full terms and conditions.
For more fab home office looks, shop online or head down to your local Domayne store to view a great range of workstation essentials.