Desk To Impress: Fresh Office Accessories
---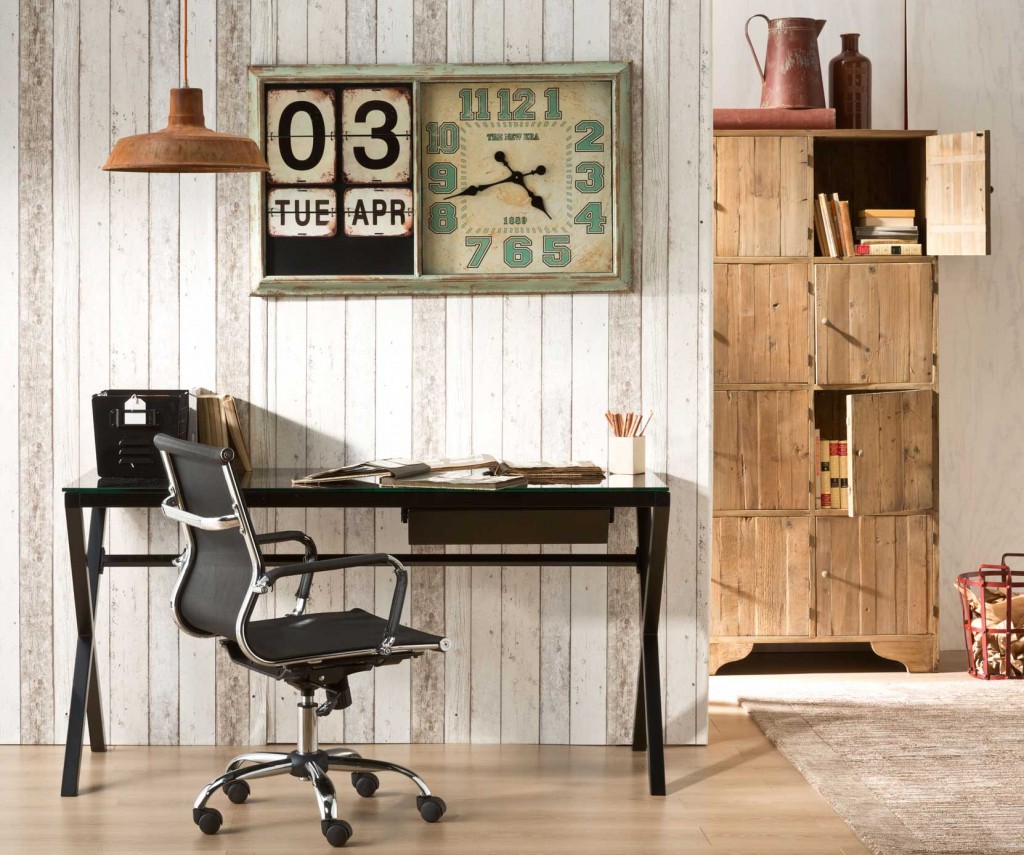 Did you get the memo (or is it lost amongst the clutter on your desk)? Domayne's fun and fresh collection of new office accessories has landed! Adding colour and interest to your workstation is a great way to increase motivation, boost productivity and inspire creativity – and it's easy to do!
Here are 9 of our favourite desk accessories to smarten up your workspace: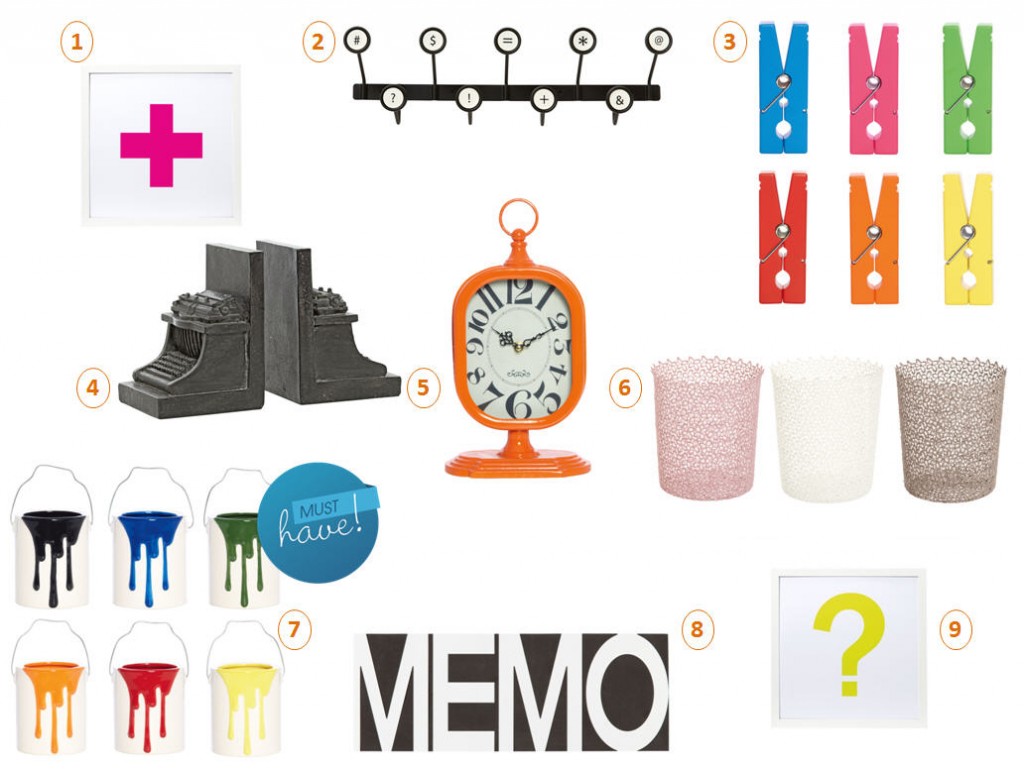 1. Add a sassy burst of neon pink to your home office walls with the contemporary 'Plus' Framed Print featuring a simple white frame – also available in juicy orange.
2. Measuring 48cm wide and featuring a quirky selection of keyboard symbols, the funky 'Scribe' Hook provides a stylish place to hang your thinking cap, feather boa and other office essentials.
3. Quite the conversation piece (hey, quit talking and get back to work!), the vibrant and over-sized 'Station' Peg can be used to clip documents together and also makes a novel paperweight.
4. Are you the bookish type? The 'Tobias Typewriter' Bookends were made for you! Crafted from durable resin and cast with careful attention to detail, the 17cm high bookends will lend a whimsical charm to your bookshelf.
5. Brighten your desk and 'clock on' in fabulous retro style with the 'Lucas' 30cm Metal Table Clock.
6. Function meets frou frou! Beautifully crafted from quality lace-effect polyester and available in coffee brown, pink or white, the 'Pretti' Lace Bin will add a touch of vintage-chic to any office.
7.  The ideal accessory for a student's desk – or a great gift for a budding artist – the gorgeous ceramic 'Smart' Paint Tin offers a decorative way to store your pens and paintbrushes.
8. Create a sophisticated display for all your documents, messages and photos with the slick 'Memo' Office Board. Measuring 12cm high x 53cm wide, this neat pin board deserves pride of place in your office space.
9. "Who questions much, shall learn much, and retain much," British philosopher Francis Bacon famously stated. If you're one to ask the big questions, this neon yellow 'Question Mark' Print is just the statement (or should that be the question) your walls need.