Discover…True Country Style
---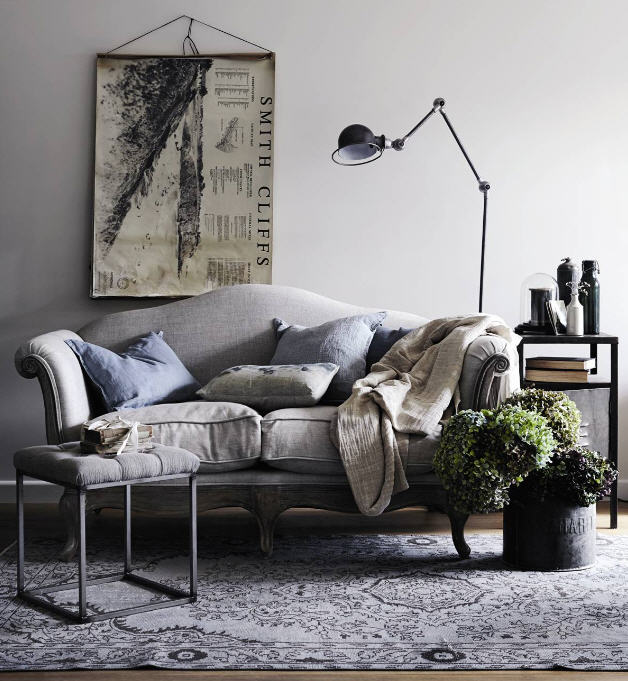 Bring the heart and charm of country living into your home with the timeless elegance of our exclusive Country Style furniture collection. Taking its title and aesthetics from one of Australia's leading lifestyle publications, the Country Style range is a showcase of artful design, dedicated craftsmanship and the highest quality materials.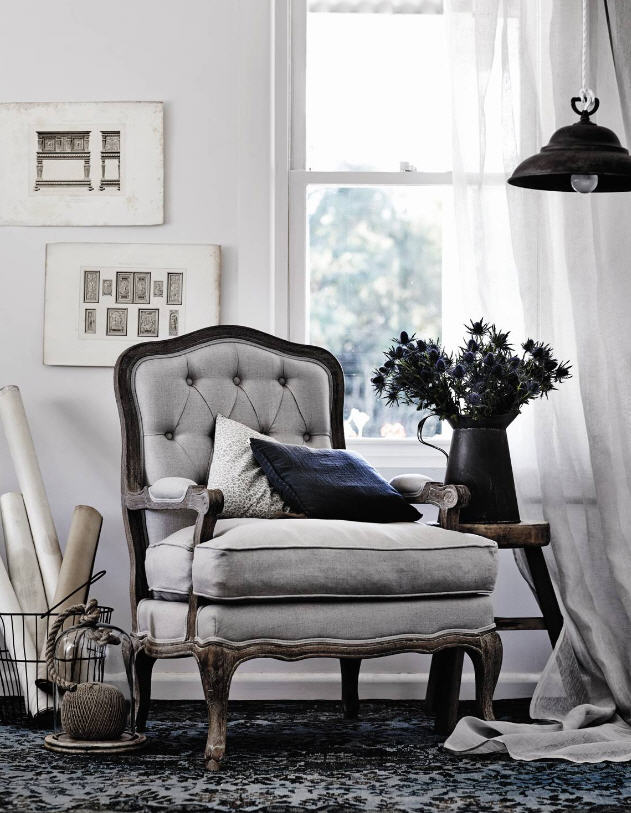 An homage to the enduring beauty of ornate neoclassical styling, the Country Style 'Maison' collection of durable, oak-framed armchairs, 3-seater and 2-seater lounges and accent chaise boasts the luxe comfort of American linen upholstery and hand-filled feather cushioning.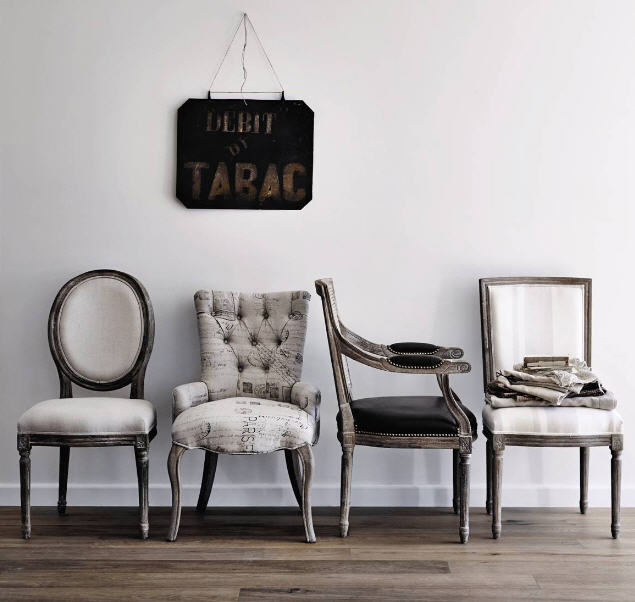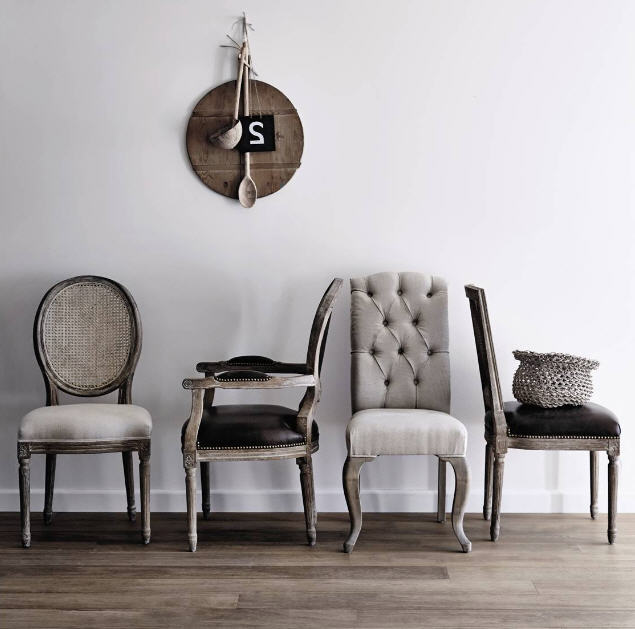 Take a seat…in fact, take several styles of them from the Country Style 'Maison' dining chair collection, and mix 'n' match to find a unique look that suits your lifestyle and decor. Complete the picture-perfect setting with the sublime Country Style 'Maison' Extension Dining Table as shown below.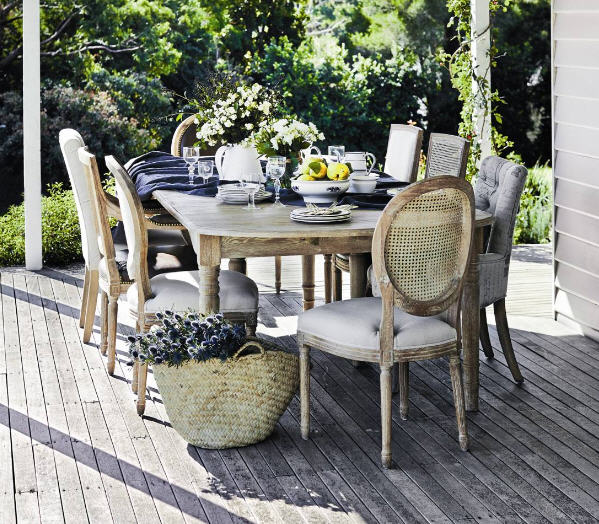 The French Empire-inspired styling of the versatile Country Style 'Maison' Extension Dining Table is intricately carved to detailed perfection from premium American hardwood oak. Featuring butterfly leaves – which seamlessly extend the dining table to comfortably accommodate eleven guests – the 'Maison' provides the perfect setting around which to make treasured memories with friends and family.