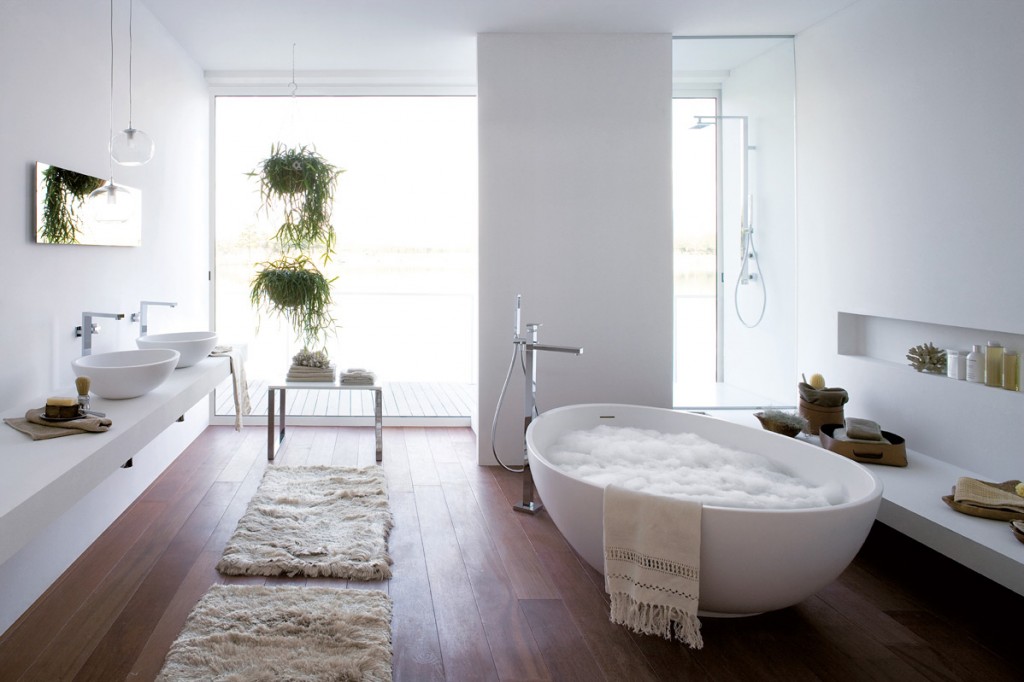 Domayne Bathroom Design Centre: Introducing the Alexandria and Auburn Showrooms
---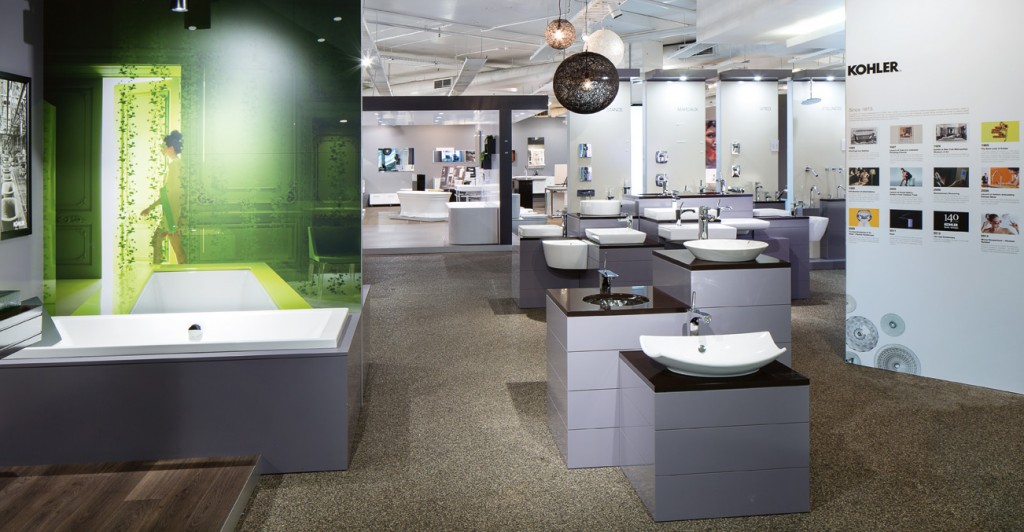 You're already familiar with our impressive collection of furniture, bedding and homewares but did you know that Domayne is also a leading bathroom retailer and offers a premium renovation service?
You'll be amazed by the variety of options on offer at the Domayne Design Centres in Auburn and Alexandria – prepare to start a new lust-list on Pinterest!
Calling All D.I.Y. Enthusiasts
You'll be spoilt for choice as you make your way through the showroom and encounter award-winning tapware, bespoke baths, tech-savvy toilet suites, space-saving storage units, innovative flooring and tiling options, and premium accessories.
The experienced team members at Domayne all come from a bathroom design background and are here to make your dream bathroom a reality. They'll ask you detailed questions and study your floor plans, then they'll outline all your options so that you can make an informed decision.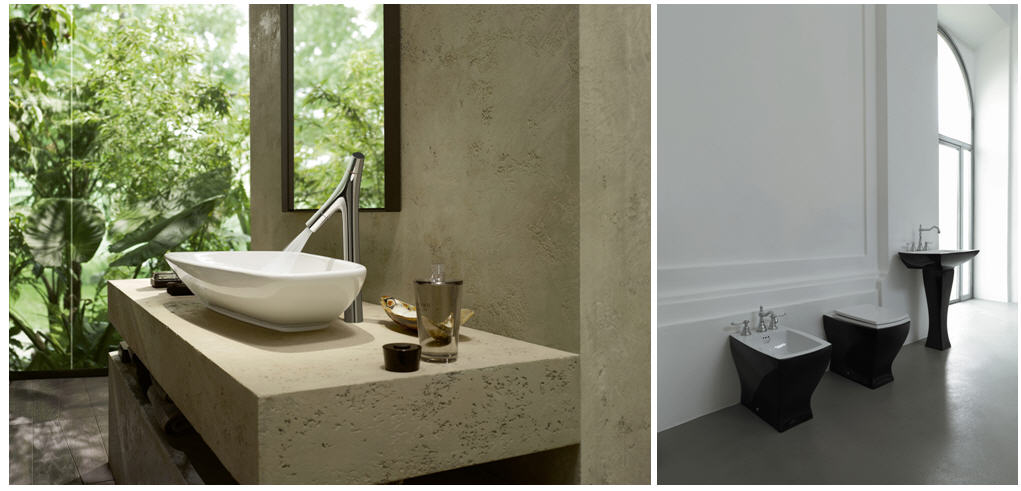 Timeless Trends
A Natural Beauty
The modern bathroom has transcended the mere functional to become a sacred space in which one can take time out to restore, rejuvenate and relax. This is clearly highlighted in the soft, subtle and subdued hues that consistently dominate trend reports.
Must-Have Metallics
Chrome is always a go-to but other metallics such as brass, bronze, gold and nickel are making their presence known in the bathroom. These lustrous tones add a luxurious sheen and a sleek, contemporary aesthetic.
Freestanding Baths
Everyone deserves a little indulgence, so why not treat yourself to the luxury of a freestanding bath. Victoria + Albert baths are crafted from long-lasting non-porous volcanic limestone. Here's the exciting part: you can select from an impressive collection of exteriors for your bath, including custom artwork, hydrographic prints to matte, gloss, metallic and glitter-flecked paint finishes, all providing a jaw-dropping result.
Pile on the Tile
Porcelain tiles are a cost-effective way to add impact and character to your bathroom. Durable and easy to clean, they are available in a fabulous array of looks, ranging from marvellous marble and super realistic slate-like finishes to textured timber feels.
Professional Design and Renovation Service at Alexandria
Not a devotee of D.I.Y. projects? Want to avoid the hassle of organising plumbers, tilers and builders? Not a problem. Why not rely on the highly trained professionals at Domayne?
Simply book an appointment for a consultation with our expert designer who will guide you through the planning and selection process to ensure you're fully satisfied with the vision of your new bathroom.
One of our skilled project coordinators will be assigned to manage your renovation and will work with you closely throughout the process.
Our qualified and licensed head builder will oversee all building work onsite, taking care of the technical and logistical aspects of the renovation while maintaining strict adherence to building codes and regulations.
At the Domayne Design Centre, we understand that bathroom renovation is a daunting project and it can be an inconvenience to your household. Our design team plans and works effectively in order to minimise impact by having a thorough procedure in place to ensure work runs smoothly and that your dream bathroom is delivered on time. Enquiries can also be made through the Domayne Design Centre at Auburn.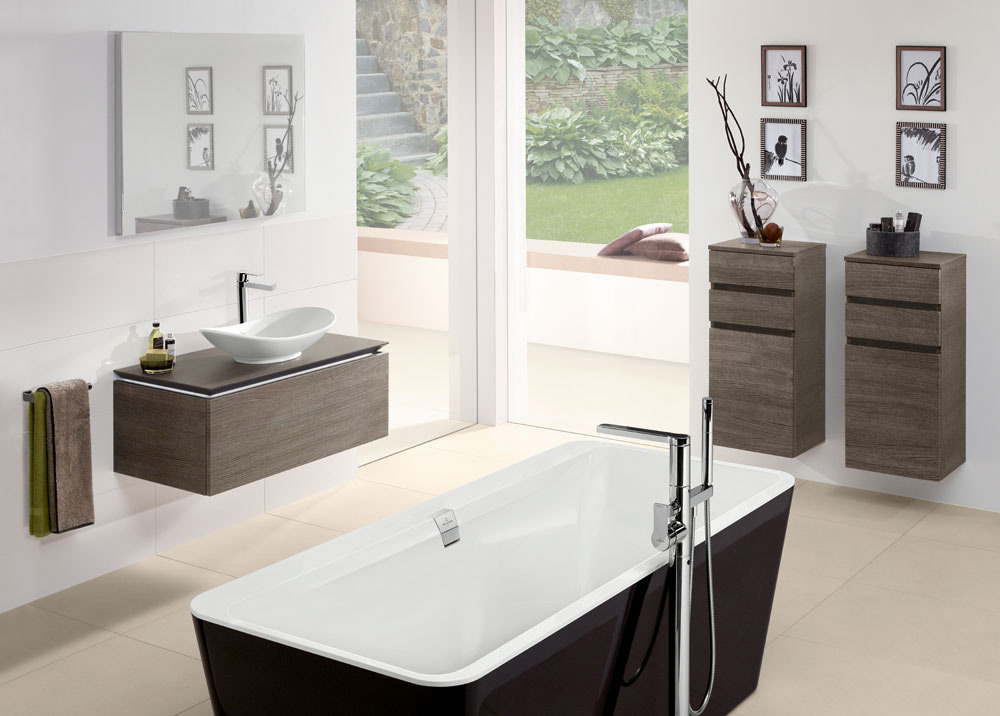 Come and visit our Domayne Bathroom Centres in Alexandria and Auburn, and explore our extensive selection of premium bathware.