Domayne Kids' Bedding: Get Organised
---
Kids are cute, but let's face it – they are messy little people! And they own a lot of things – toys, clothes, toys, shoes, toys, books, toys, stationery, toys…the list goes on! Fear not, there is a solution – the Domayne Kids' Winter Collection catalogue is full of compact space-saving beds that will help you keep your tiny tot's bedroom nice and neat.
The image shown above features the My Place bunk bed that's great for children who share a room with their siblings. Choose from lilac, charcoal, green, orange, white or mint colours and pair with matching My Place storage units. Shaped like little houses, these shelving options will capture the imagination of budding minds.
Clever & Compact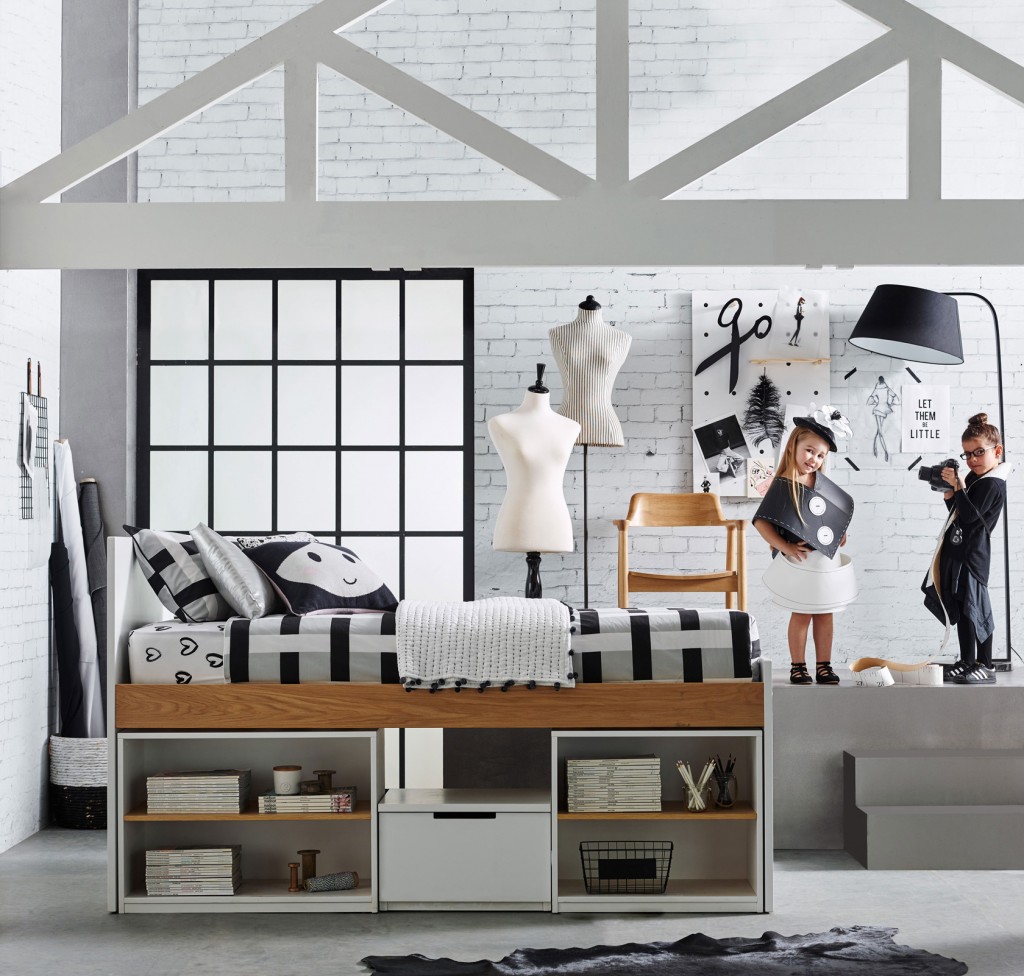 The Australian made Lofty single bed with storage boasts a streamlined design that is perfect for small bedrooms. It includes a roll-out step unit that doubles as a drawer as well as four shelves to house bedtime story books, favourite toys, extra cushions, blankets and throws.
Storage Solution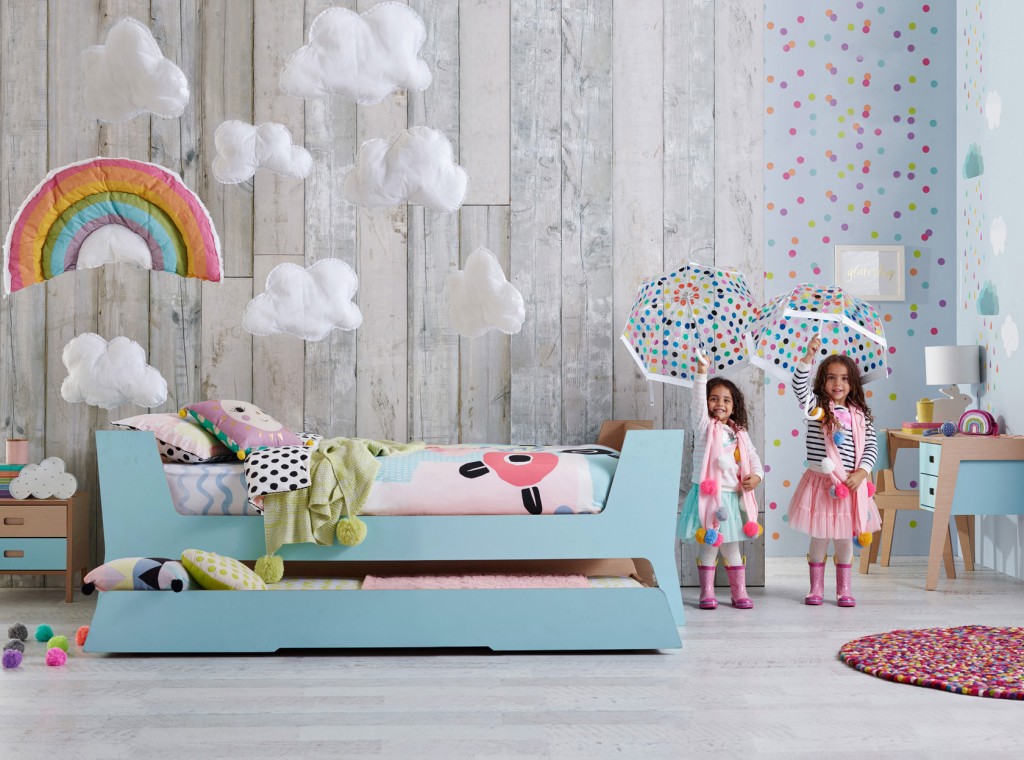 The Australian made Sleigh single bed and trundle package is available in a selection of colours, including mint, lilac, white, charcoal, orange or green. Trundle beds are perfect for hiding clutter. Before bedtime, kids can collect all their toys and all other knick-knacks, add it to the trundle and slide it back into place. And when their friends or cousins visit for a sleepover, simply add a spare mattress to the trundle as a great bedding solution for guests.
Sharing Siblings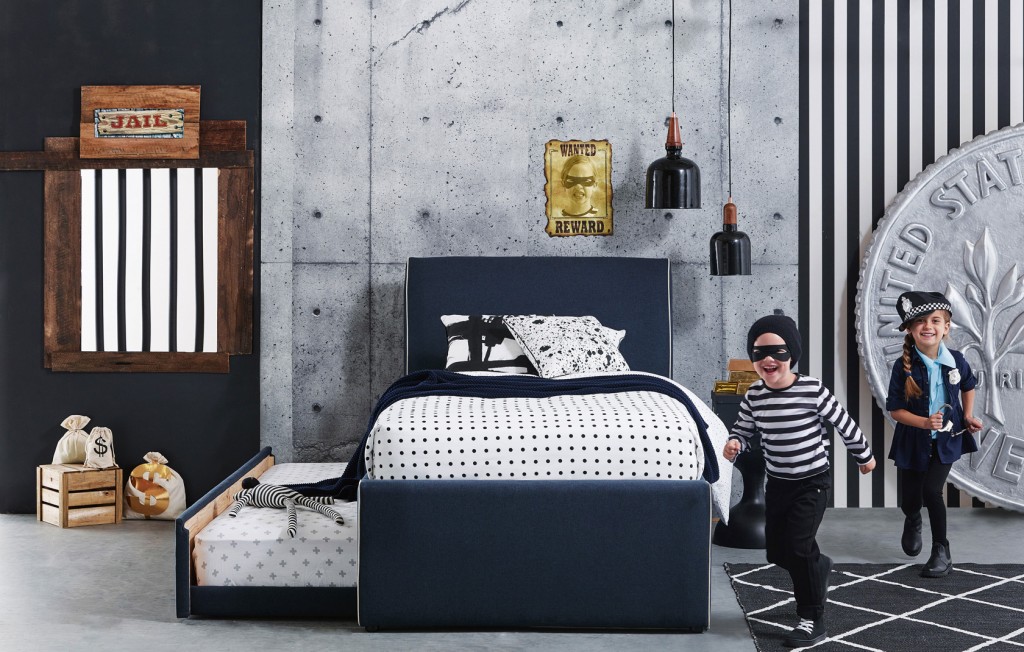 The Hunter bed with trundle is ideal for siblings who share a room and kids that love throwing slumber parties. Upholstered in Warwick 'Oslo' fabric with piping detail, this beautiful bed will be a smart addition to your child's room.
Bunking Buddies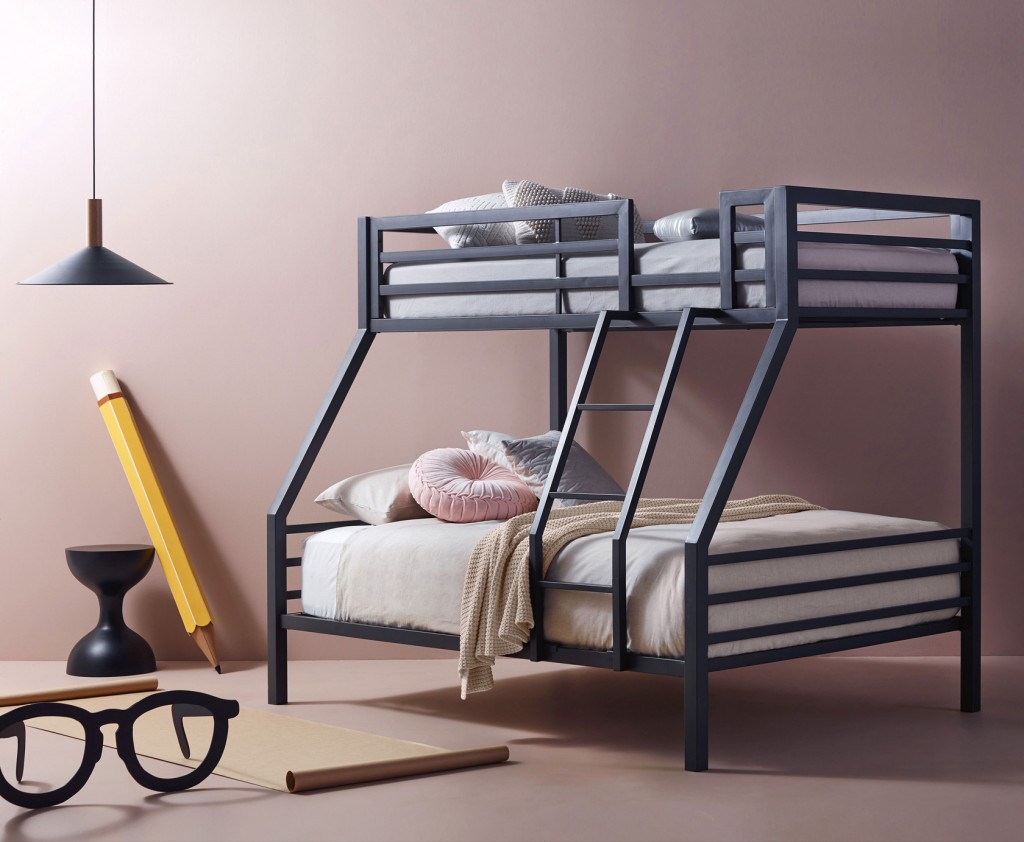 The Quad Trio bunk includes a double bed at the bottom and a single on top, and is great for apartment-style homes. With an AFRDI blue tick of approval, you can rest assured knowing your children are sound asleep in a bed that meets the strictest safety standards possible within Australia.
Cute Quilt Covers
Now that you are brimming with ideas to get your kids' bedroom organised with space-saving beds, it's time to add some personality to the room with bed linen that's not only soft and comforting but also fun to look at!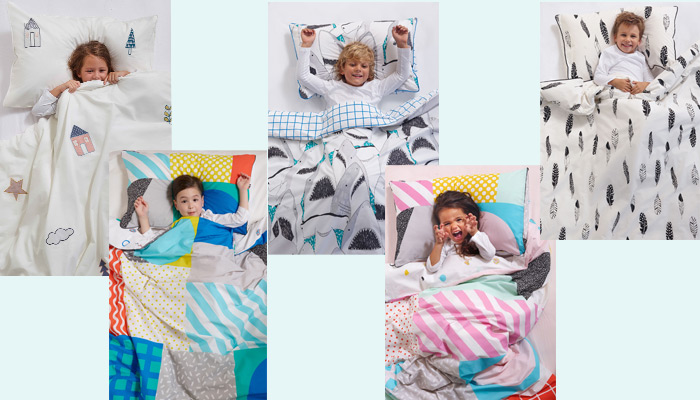 Pictured above are some of our favourite quilt cover sets, suitable for both boys and girls.
From left to right:
Feeling inspired to bring some order into your children's bedroom? Browse our space-saving collection of kids' bedroom furniture online or make your way to your nearest Domayne store to view our great range of kids' beds, bedroom furniture and bed linen.