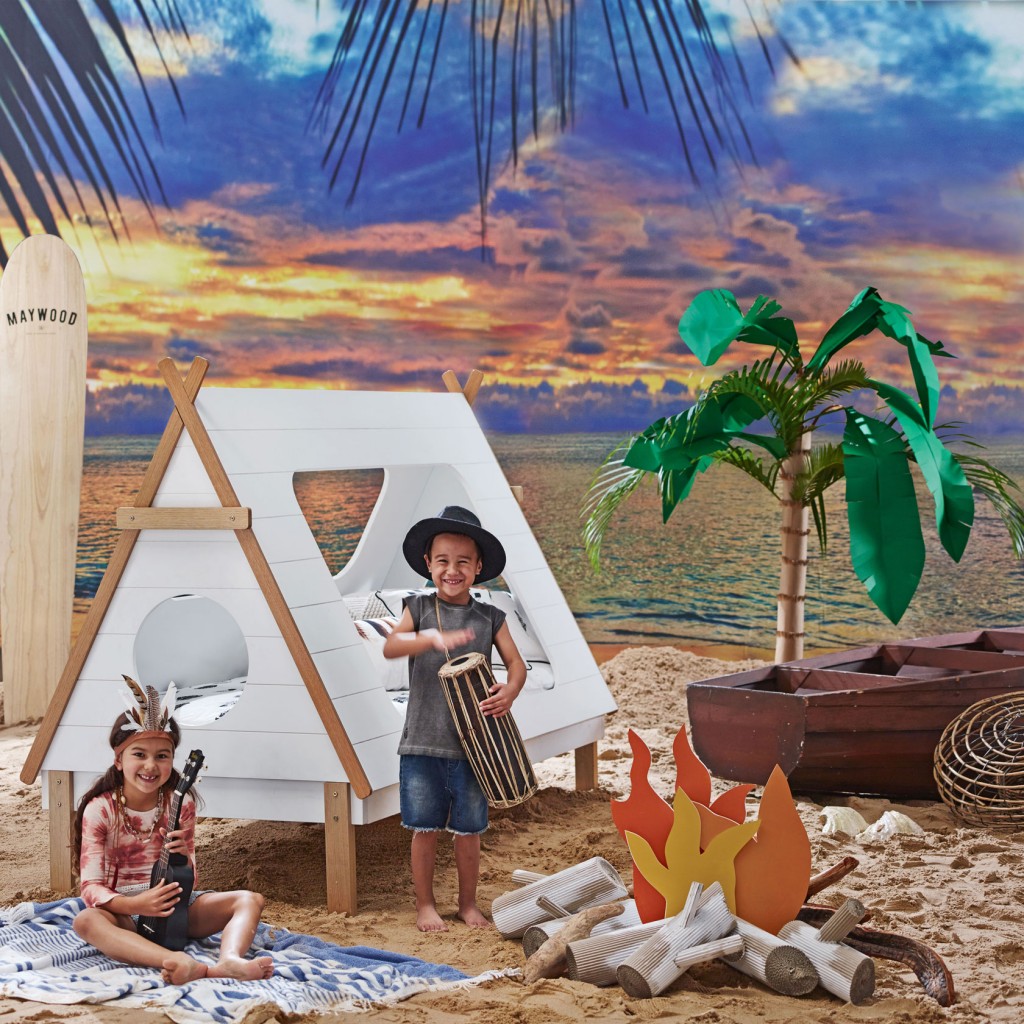 Domayne Kids' Bedding: Top 3 Trending Themes
---
We all know that kids just want to have fun and parents just want their tiny tots to go to bed without making a fuss to be healthy and happy. At Domayne we have solutions to satisfy both you and your mini-me with our fun and functional children's bedroom furniture range.
We've picked 3 of our top trending kids' bedroom themes that will not only let your little one's imagination soar but provide a safe haven for them to wind down to rest and wake up fit and fresh, ready to tackle the new day. There's something for every child, ranging from toddlers to teens and all those in-between.
1. Pretty Princess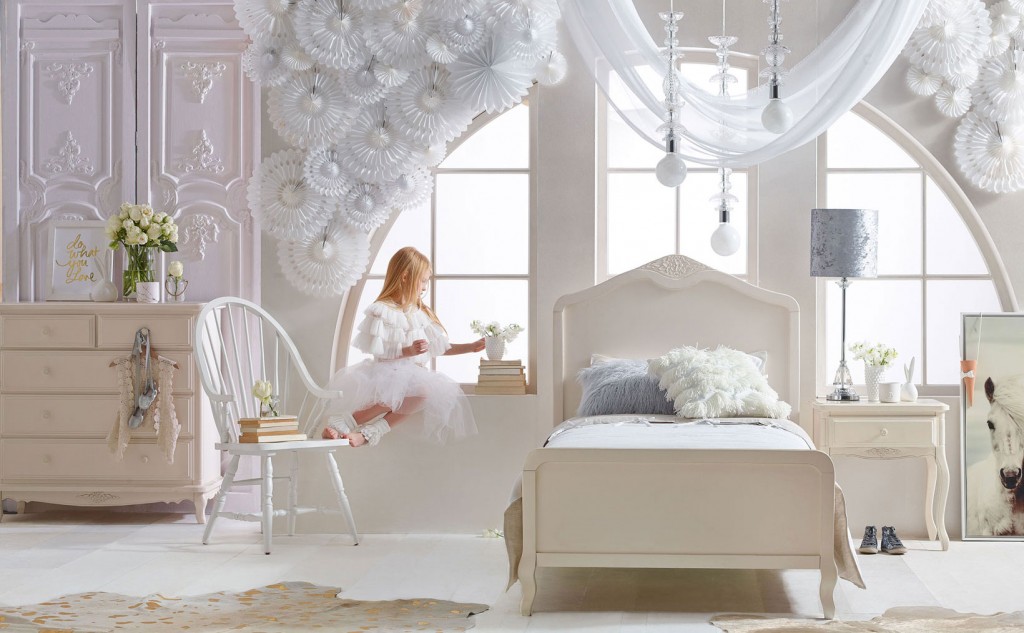 Your little fashionista will fall in love with our 'Amore' single bed. Fit for a princess, this vintage-inspired girl's bed showcases excellent craftsmanship with delicate floral detailing in a pure snow white finish. Complete the look by pairing with our whimsically wonderful decorator pieces featuring precious metallic accents and soft subtle colourways, such as our 'White Horse' Glossy Framed Print, 'Audrey' Table Lamp and 'Leave A Little Sparkle' Gold Framed Print.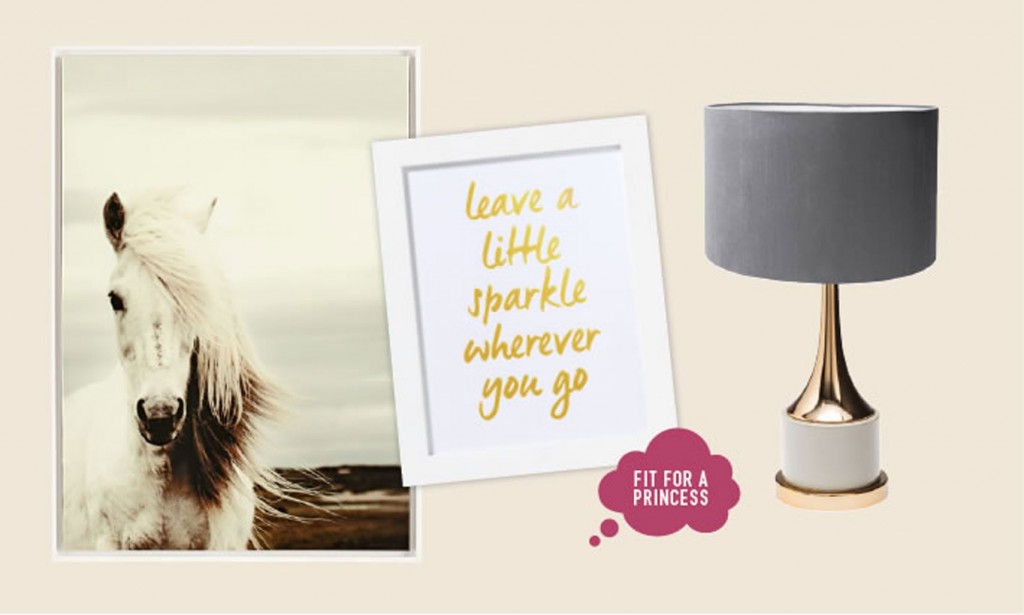 2. Sports Superstar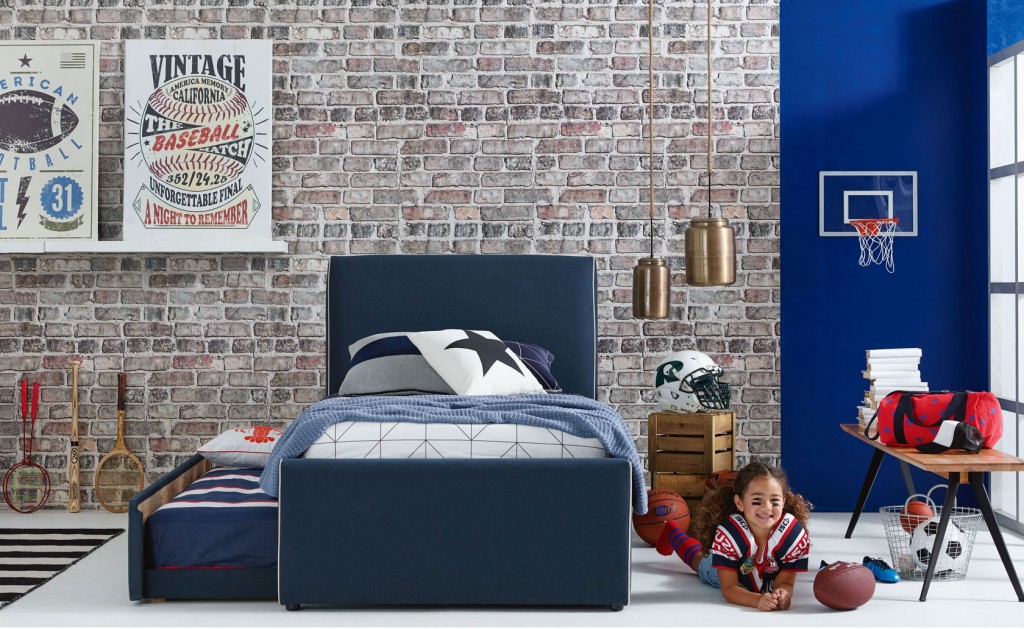 Are you raising little daredevils and rising sports stars that move at the speed of lightning, much like their favourite sports heroes? Create a sanctuary where these budding athletes and champions of the future are free to practice, play and recover – even in small spaces – with our fuss-free Australian made 'Hunter' children's bed. Available in an array of Warwick fabric upholstery options, it's suitable for both boys and girls. Choose from either a trundle bed or a kids' bed with storage.
3. Sweet Summer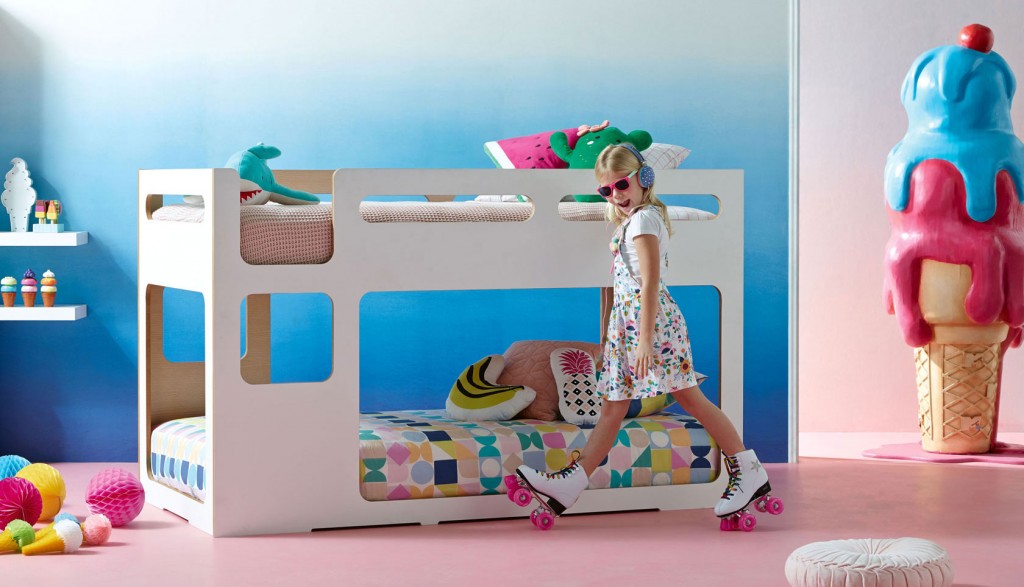 Ice cream, you scream, we all scream for summer! Let it be summer all year long with this ice cream-inspired theme. What's your favourite flavour? Available in orange, lilac, mint, charcoal or white, our Australian made 'My Place' bunk bed is perfect for both boys and girls as well as for siblings to share. With a streamlined design and a kid-friendly height, this bunk bed is ideal for compact rooms. Pair with our tasty treats-inspired homewares, including the 'Na-Na's', 'Pina' and 'Watermelon' cushions and bed linen in tutti frutti tones.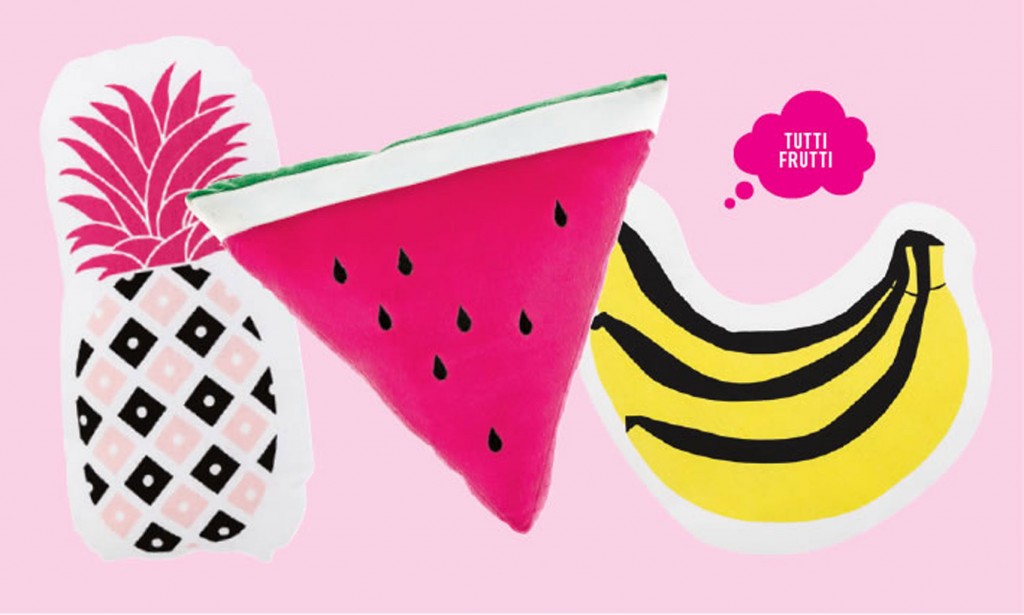 Feeling inspired to update your mini-me's bedroom? Browse our cute collection of kids' bedroom furniture online, check out our kids' bedding summer launch catalogue or make your way to your nearest Domayne store to view our cool kids' beds, bedroom furniture and homewares.