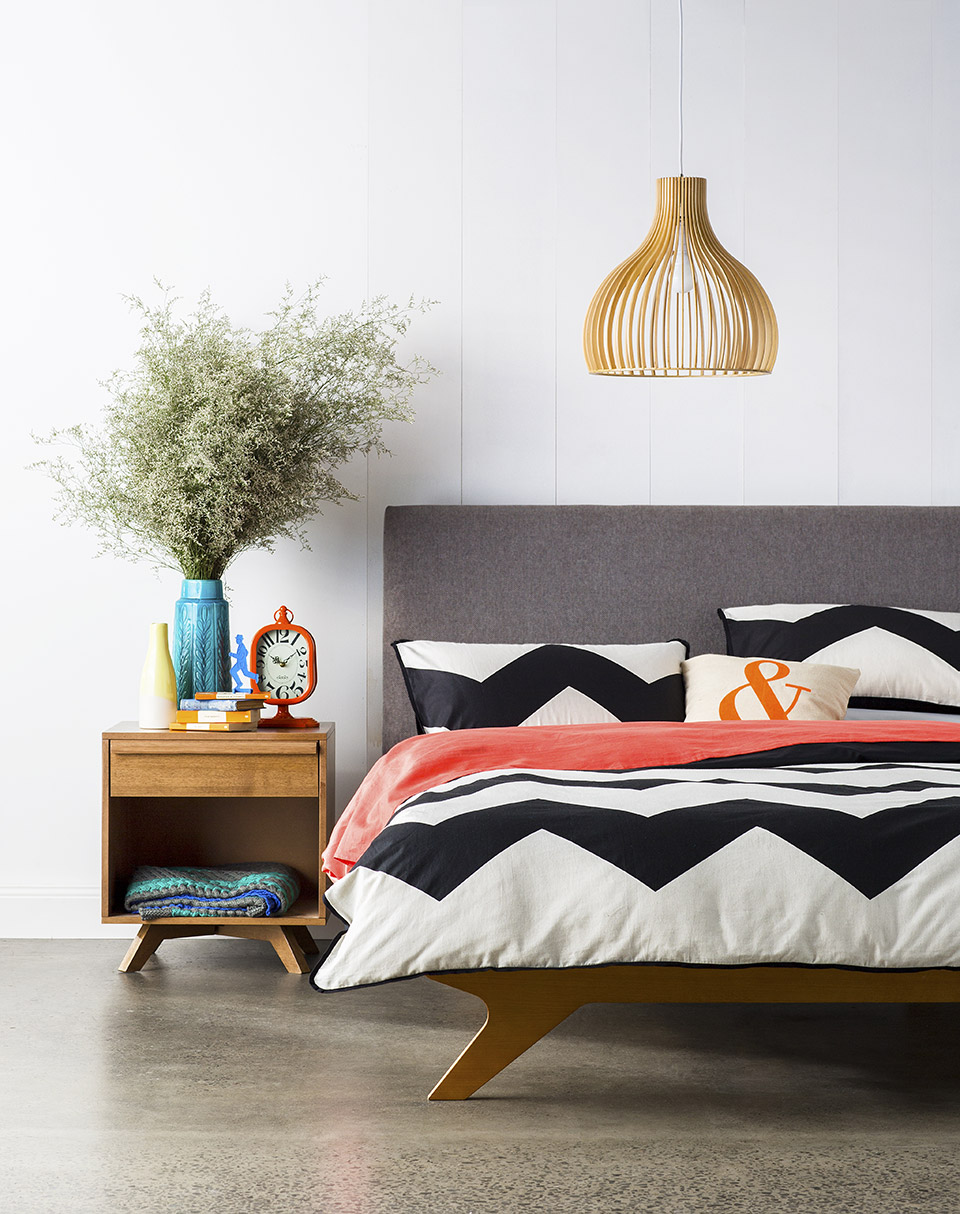 Domayne Loves Australian-Made
---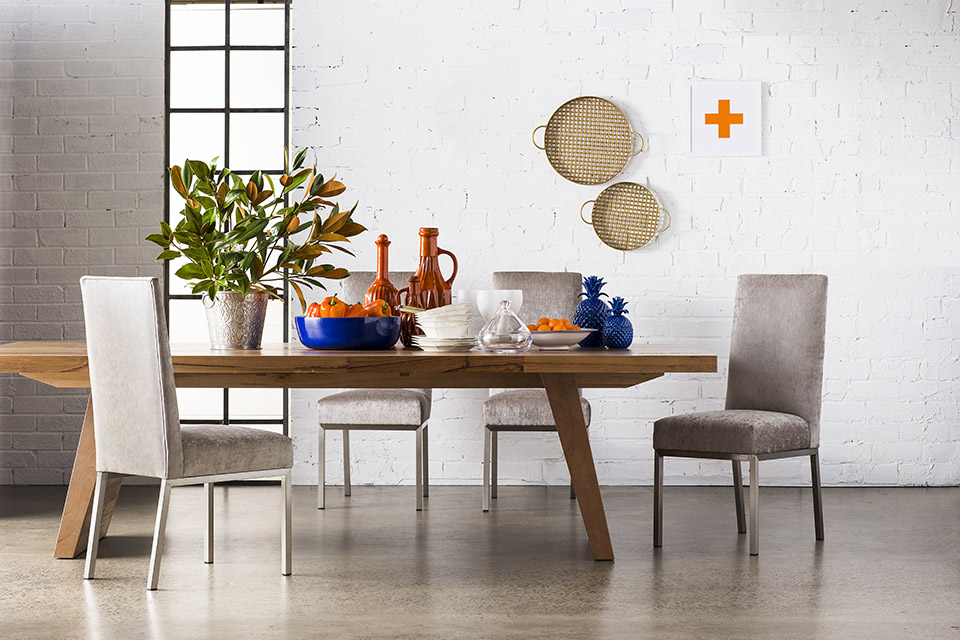 Luxe homewares. Bespoke furniture. Premium hardwood designs.
Domayne celebrates all things Australian-made in our latest magazine feature, Made In Australia – as seen in Home Beautiful, Better Homes and Gardens, InStyle and Marie Claire.
Discover an impressive collection of Australian-made bedding, lounge and dining designs that offer a range of options so that you can create your very own bespoke pieces. Whether it's choosing fabric for an upholstered bedhead, the configuration and legs on a lounge, the height and length of a buffet or the stain on a timber dining table – you can custom-make your own personalised piece of Australian-made furniture to the style and size that suits you.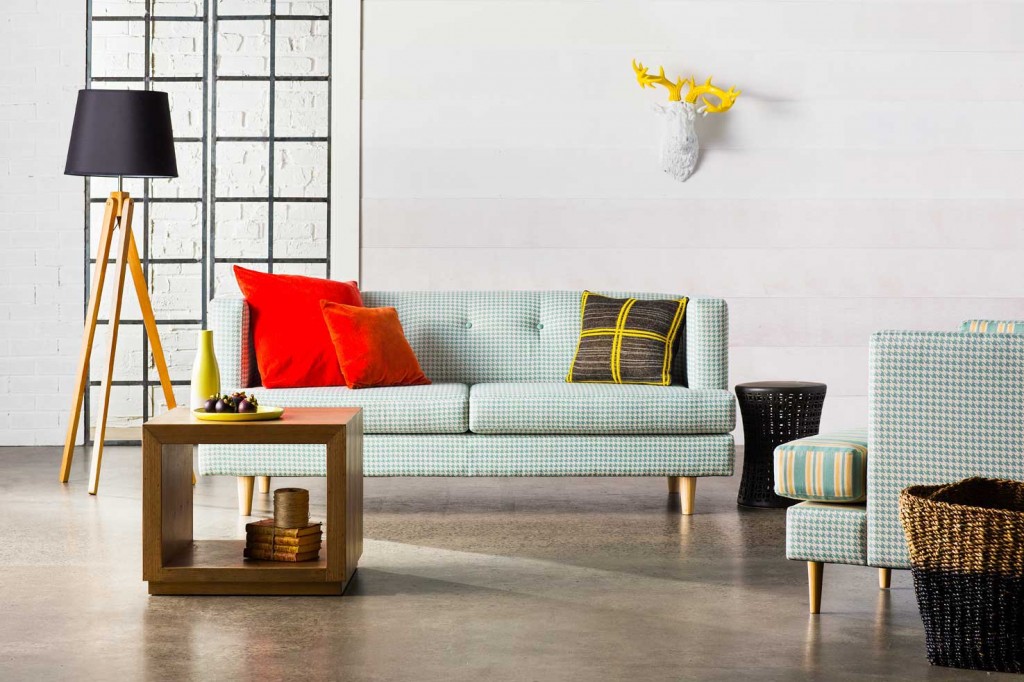 'Chester' 3-Seater Sofa, 'Pod' Lamp Table
A huge fan of Domayne's home-grown range, Home Beautiful Editor Wendy Moore reveals why she believes in supporting local industry:
"I'm a big supporter of Australian-made products and the buzz I get when I know I've supported local industry. I think about all the years that Australian families have built up their businesses and passed down their skills and knowledge to the next generations.  I have a sideboard in my home that I know was hand crafted only a few years ago, but it's actually the work of everyone from the eighty years since the furniture manufacturer started.  The intricate woodwork on the drawers is always commented on, and I imagine the first owner teaching his child this craft who taught his child and so on.  I hope we never lose these family companies to cheaper overseas bulk building for so many reasons, but the most important rationale for me is the long term history's influence on our country's future."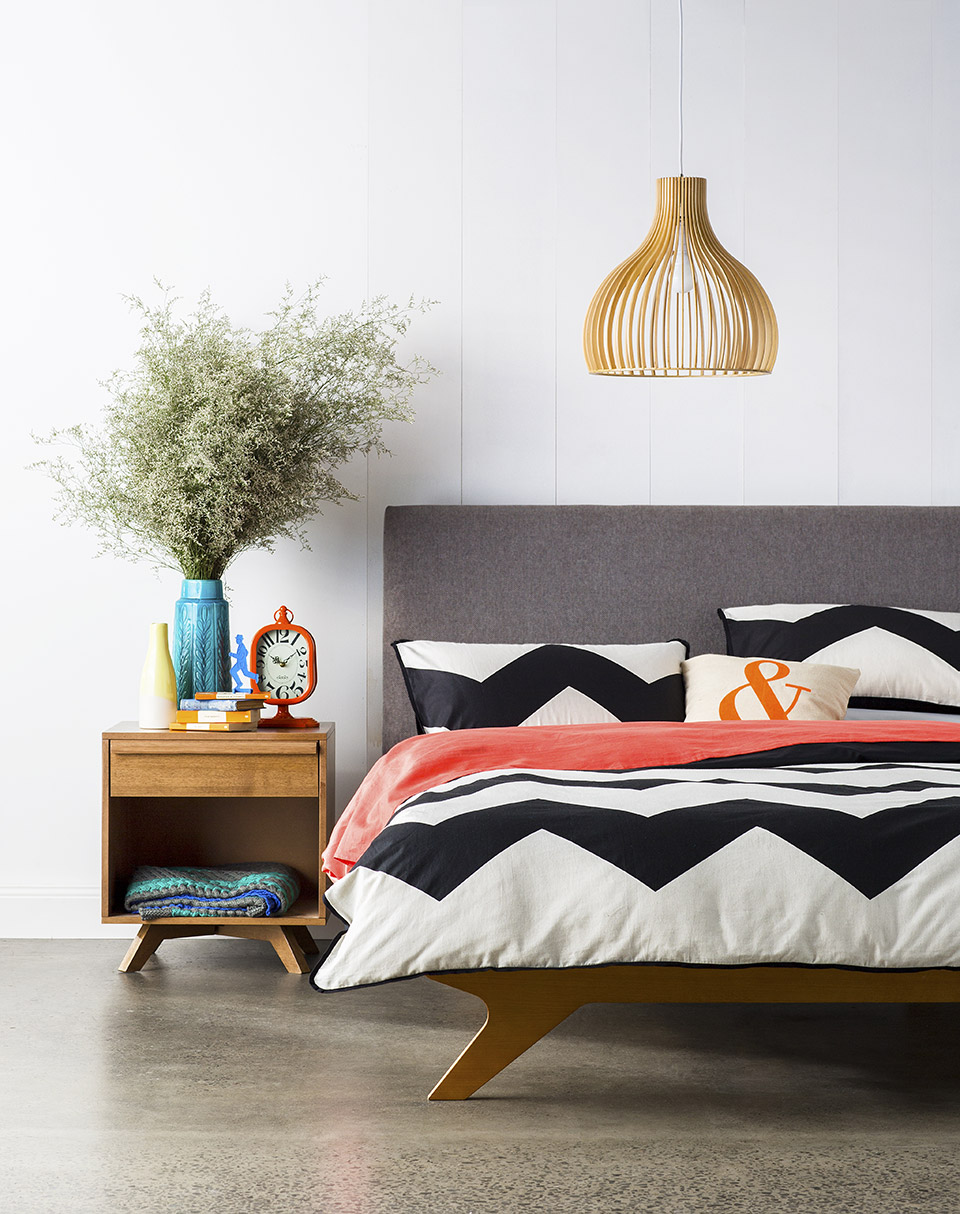 'Calibra' Queen Bed Frame
 Like what you see? Check out our Made In Australia feature online or head down to your local Domayne store today and browse our extensive collection of Bedding, Furniture and Homewares. Too easy!
Image at top: 'Ayers' 240cm Dining Table