Domayne Teams Up With The Interiors Addict for a Festive 7 Vignettes!
---
Domayne ♥s Christmas and this year we're sharing the lurve with our gorgeous friend, Jen Bishop, from The Interiors Addict. That's right, we're teaming up for a fabulously festive 7 Vignettes – the last of the year – and best of all, there's a prize up for grabs every day as well as an overall prize for one creative talent (it could be YOU). Tell us more, we hear you demand! Alrighty then…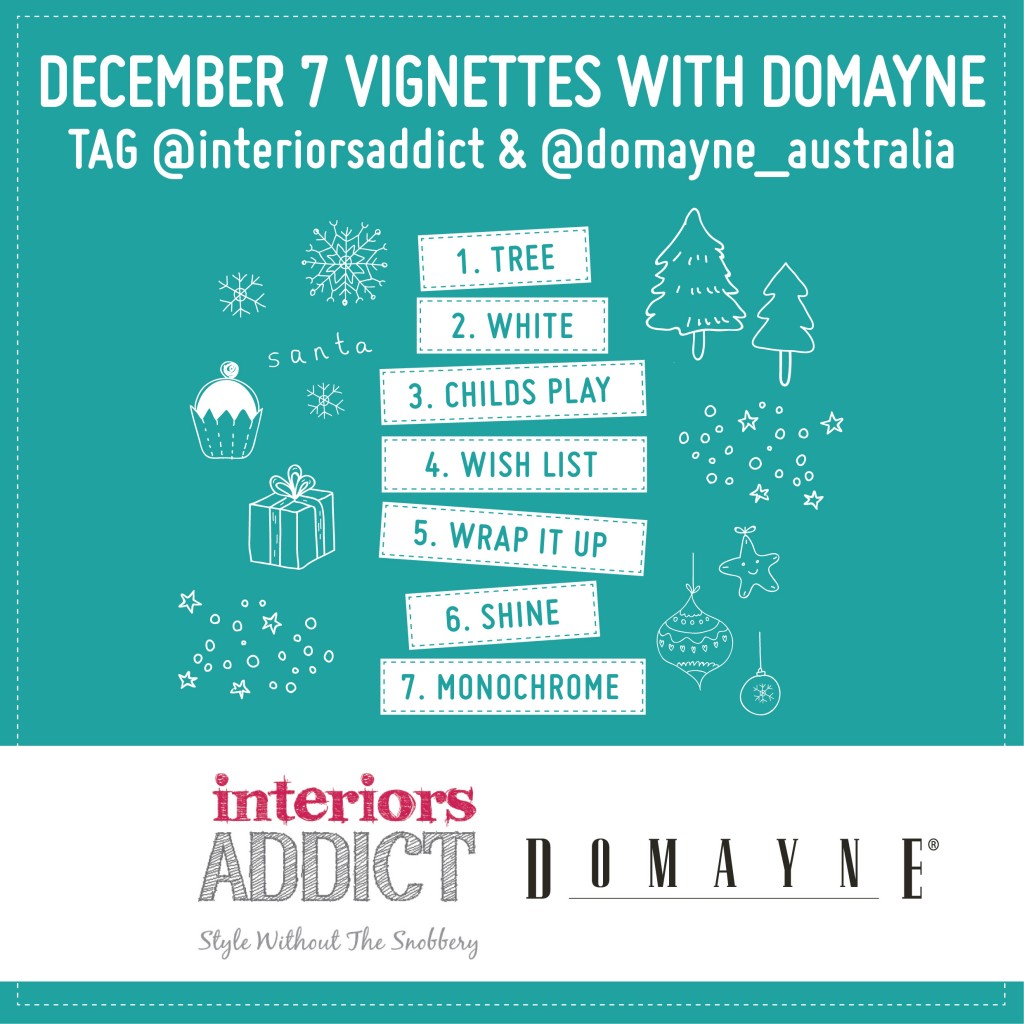 For those of you who've never participated, 7 Vignettes is a seriously cool and totally addictive seven-day Instagram photo challenge that kicks off on the first day of each month – that means TOMORROW, people! Seven themes are selected and published in advance and, each day for that week, participants create an inspired vignette for that day's particular theme, photograph it and share it on Instagram. To be in the running to win one of seven $50 Domayne gift vouchers, or even the $200 Domayne gift voucher for the overall winner, be sure to tag @domayne_australia and @interiorsaddict and don't forget the hashtag #7vignettes. Simple, right?
You don't have to be an interior decorating guru to participate and there's no need to take the themes too literally. All it takes is a little imagination and a smidge of creativity to have a whole lot of vignette-lovin' fun! As the last 7 Vignettes challenge of 2014 we want it to be the biggest ever, so be sure to check out our new blog post on styling a cracker Christmas vignette for tried-and-tested tips and loads of inspiration.
Ok, so it's time to get down to business. To motivate you, here's our take on the seven themes of the festive 7 Vignettes challenge. On your marks, get set…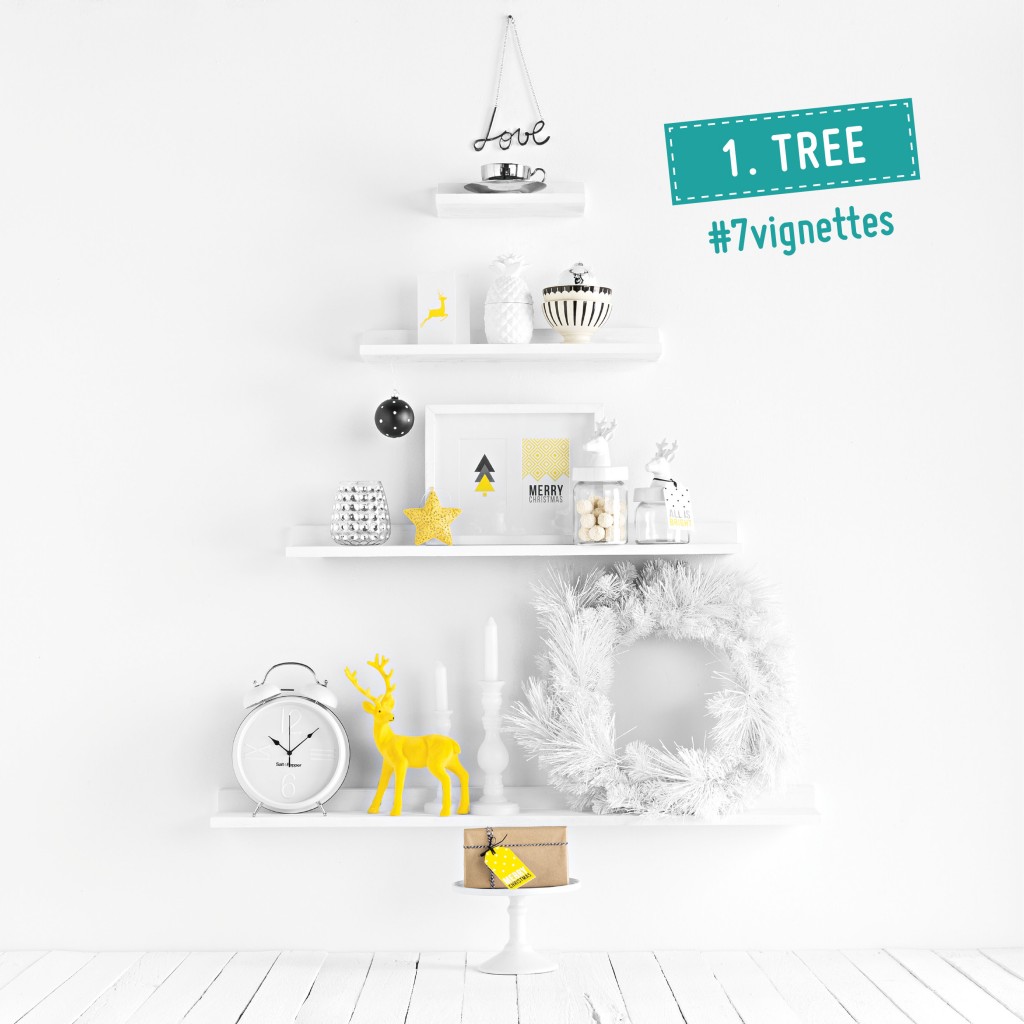 Let your imagination run free with the first of our seven themes. Be inspired by our new 'how-to' video on dressing your Christmas tree in Domayne's latest looks.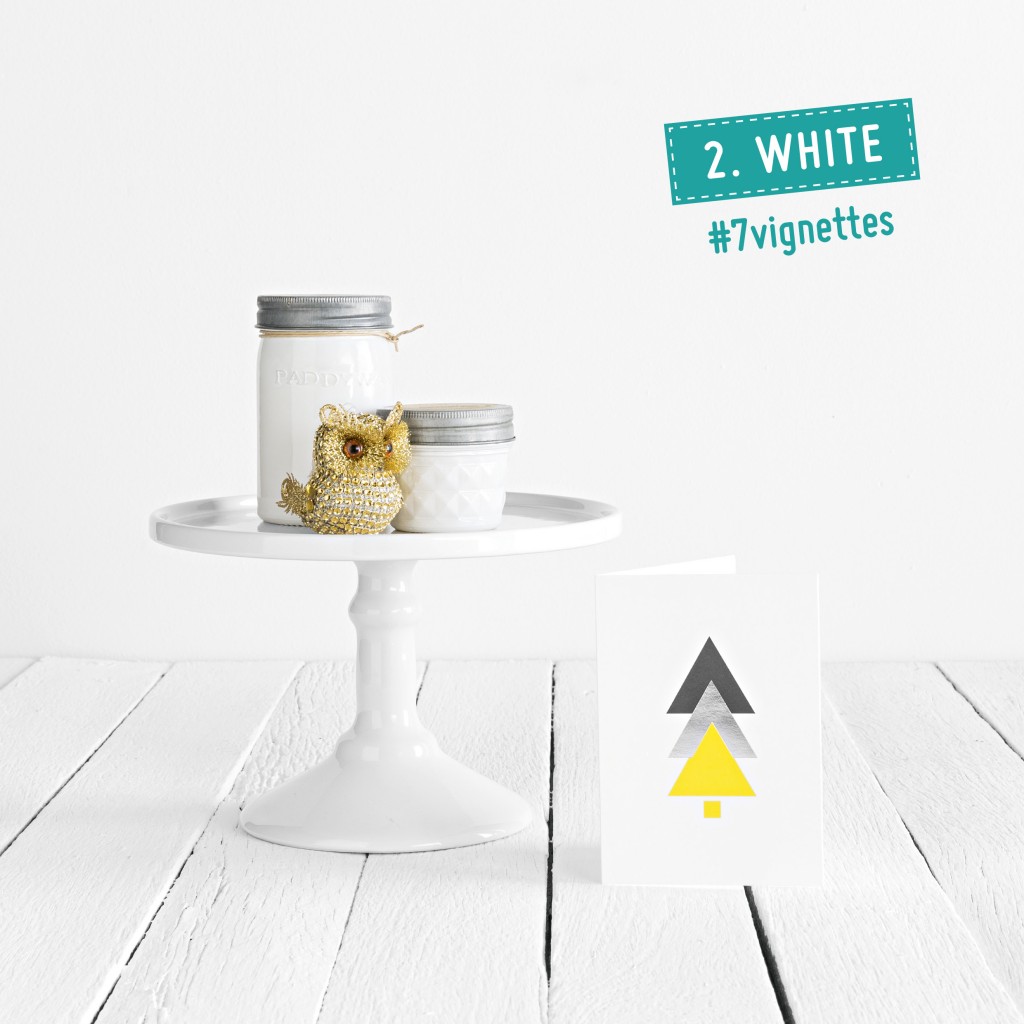 For the latest festive decor in crisp white (and any other colour you fancy), shop our stunning 2014 Christmas range.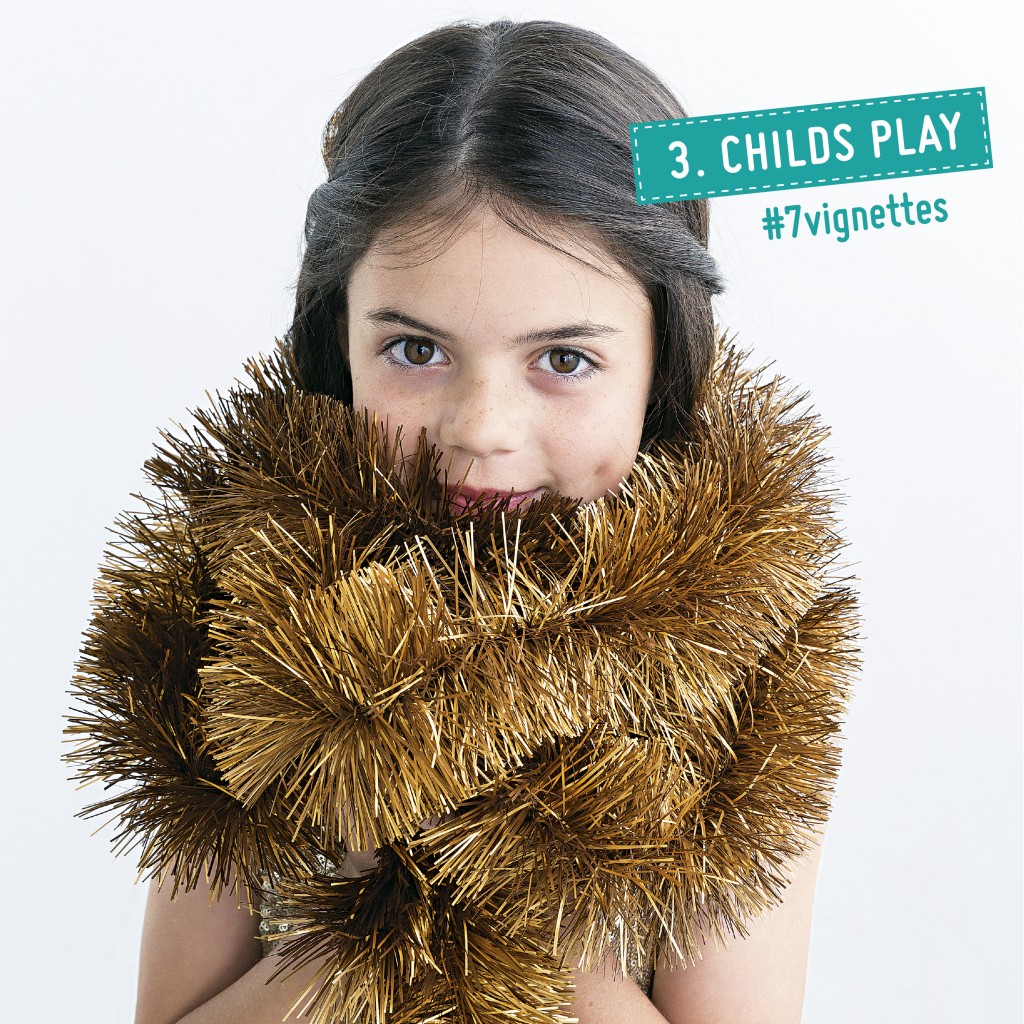 If you're young-at-heart then our Child's Play theme will be cinch. Stop kidding around and get motivated with our awesome Kids' Collection!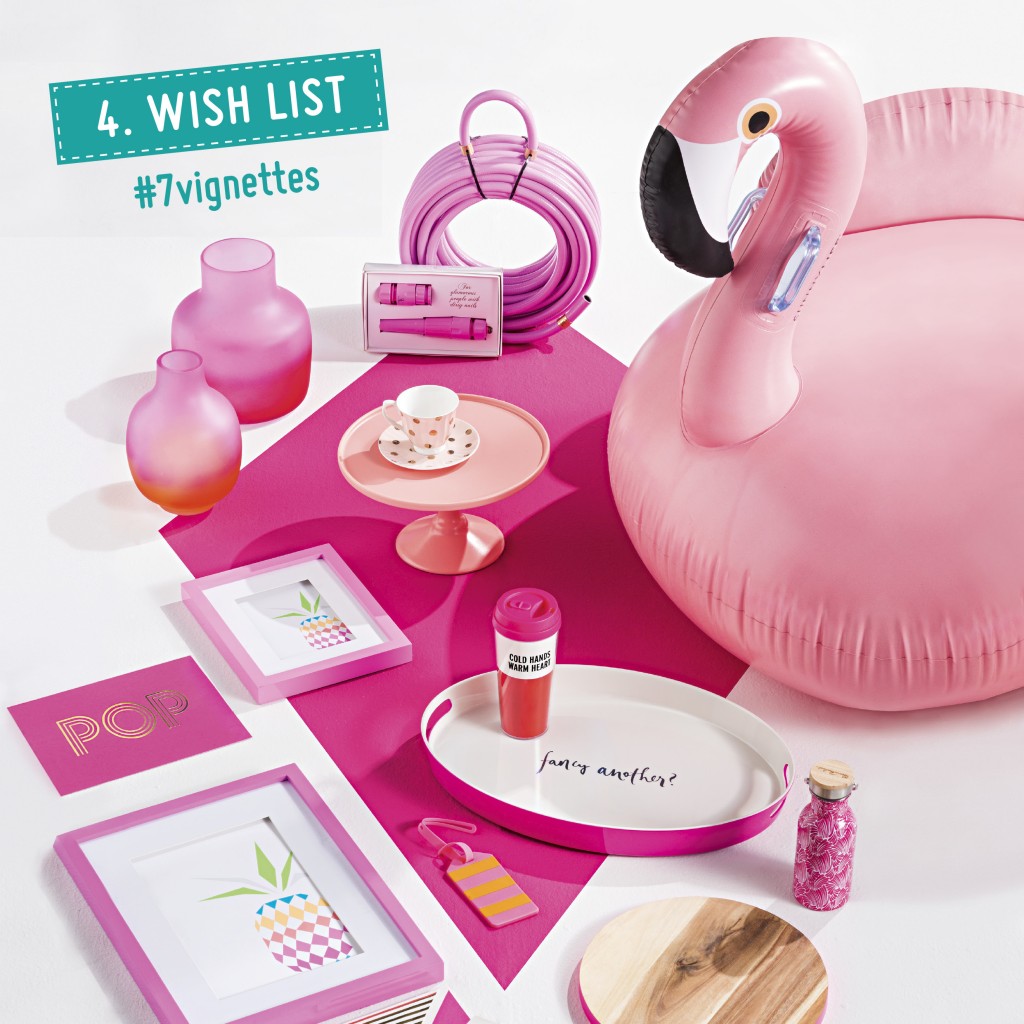 All I want for Christmas…view our online Christmas Entertaining Furniture & Homewares catalogue and start writing out your Domayne wishlist.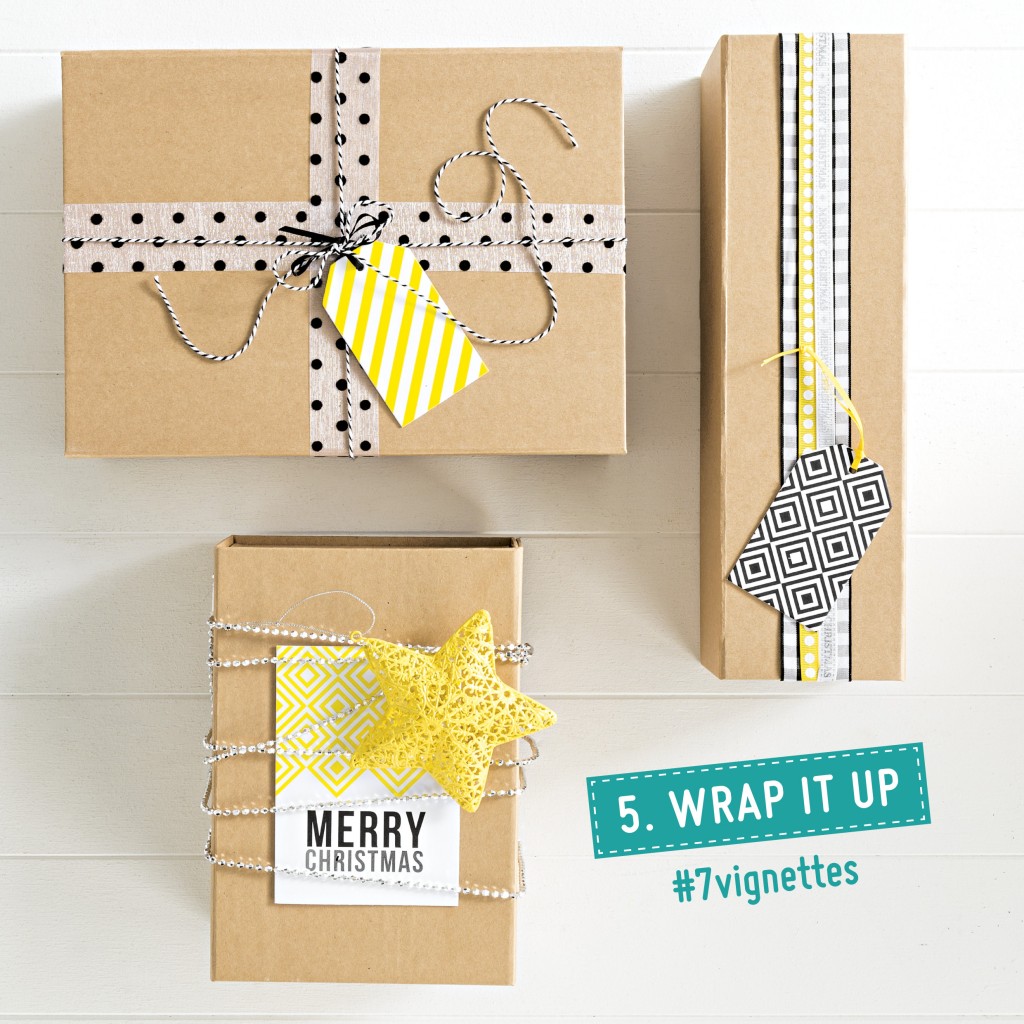 Before you get too wrapped up in this theme, check out our blog post on gift wrapping like a pro and shop the latest looks in Christmas ribbon and wrap.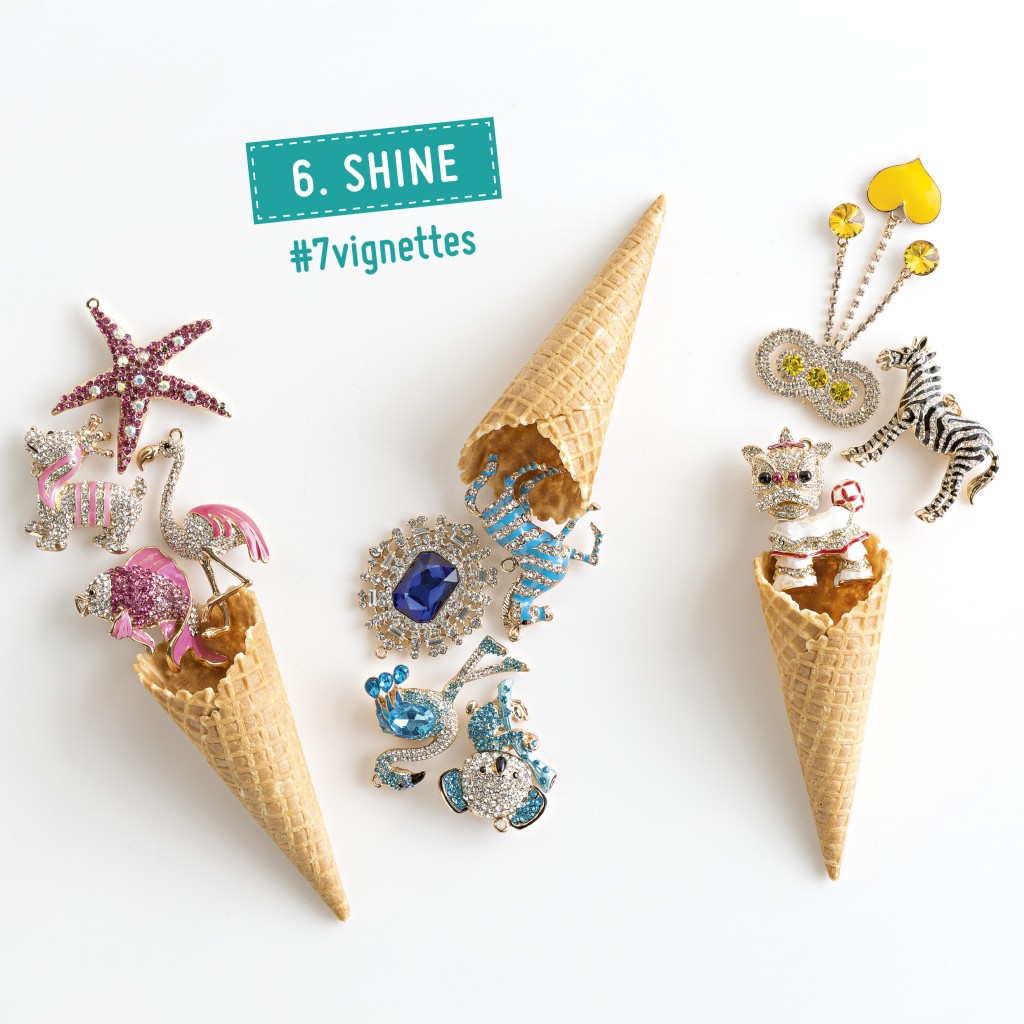 Shine bright like a…diamante-encrusted tree decoration! Shop these sparkling treasures for gorgeous keepsake gifts or for a Christmas tree that razzles and dazzles 'em.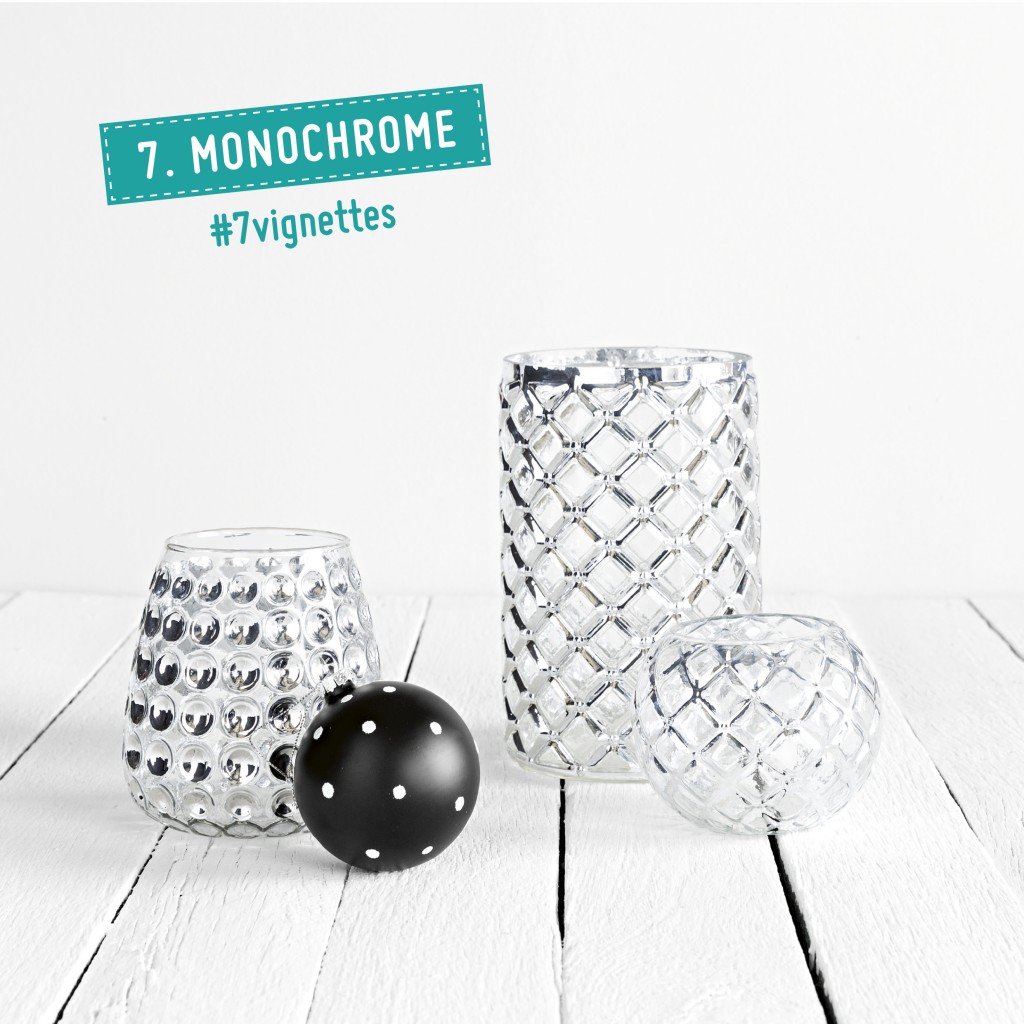 Last but not least, peruse our latest Love To Give At Domayne catalogue for some breathtaking monochrome looks that are sure to get your creativity flowing.
Let the fun begin!