Domayne & Whitehouse Domayne's Design Discovery Award Winner
---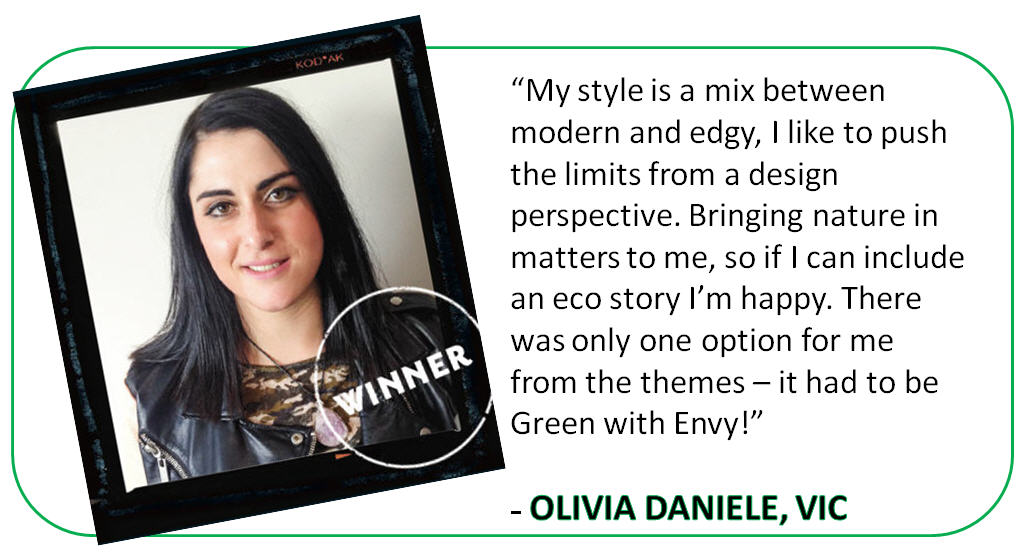 Teaming up with the fabulous Whitehouse Institute of Design, Domayne offered third year Sydney and Melbourne design students – via Home Beautiful magazine – the chance to design a room based on Domayne's summer trends. With a monetary first prize up for grabs and the opportunity to appear in Home Beautiful, competition was fierce and students battled to stand out from the crowd.
Selected for their creativity, interpretation and relevance, the five super-talented finalists were given the opportunity to transform their vision to life. Judged by Domayne, Whitehouse and Home Beautiful, it was Olivia Daniele's bold outdoor living submission that won the judges over  – check out her award-winning setting below.
On the reasoning behind her lively outdoor eco concept, Olivia explains:
"I was trying to achieve an overall green and eco-friendly atmosphere, not just with colour but by capturing the green using different plants and various green hues – even down to the moss on the table! My room has a European look to it, but also that distinct Australian summer feel for the Domayne customer."
Congratulations to Olivia! We're betting that her design talents will pave the way for a very bright future (gotta wear shades, girl!). To see the initial idea and final shoot of all five finalists, browse our awesome Design Discovery Award feature, as seen in Home Beautiful.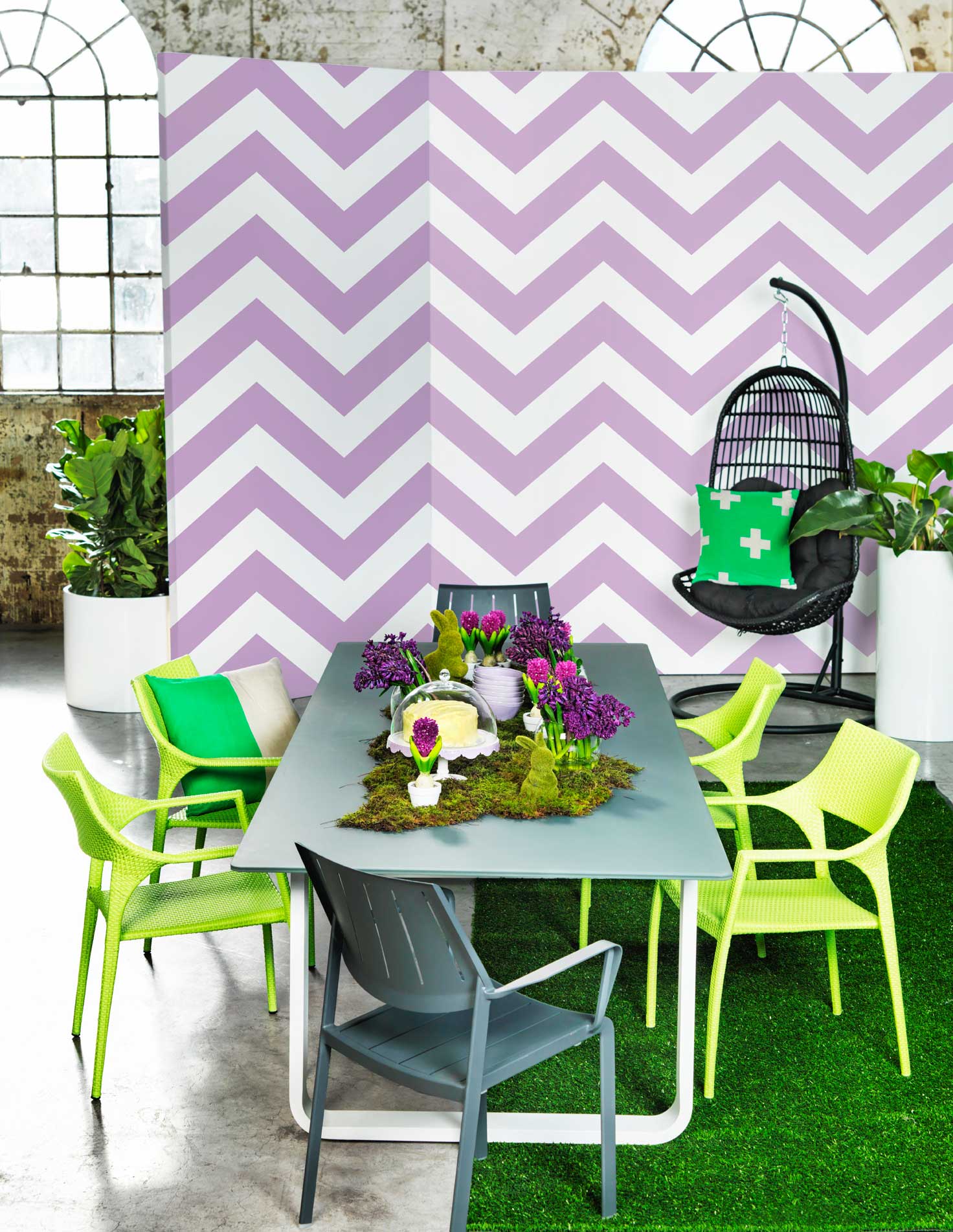 Pictured above: 'Pontoon' Rectangular Outdoor Dining Table, 'Golf' Synthetic Wicker Carver Chair, 'Skat' Aluminium Carver Chair, Horizon Hanging Egg Chair