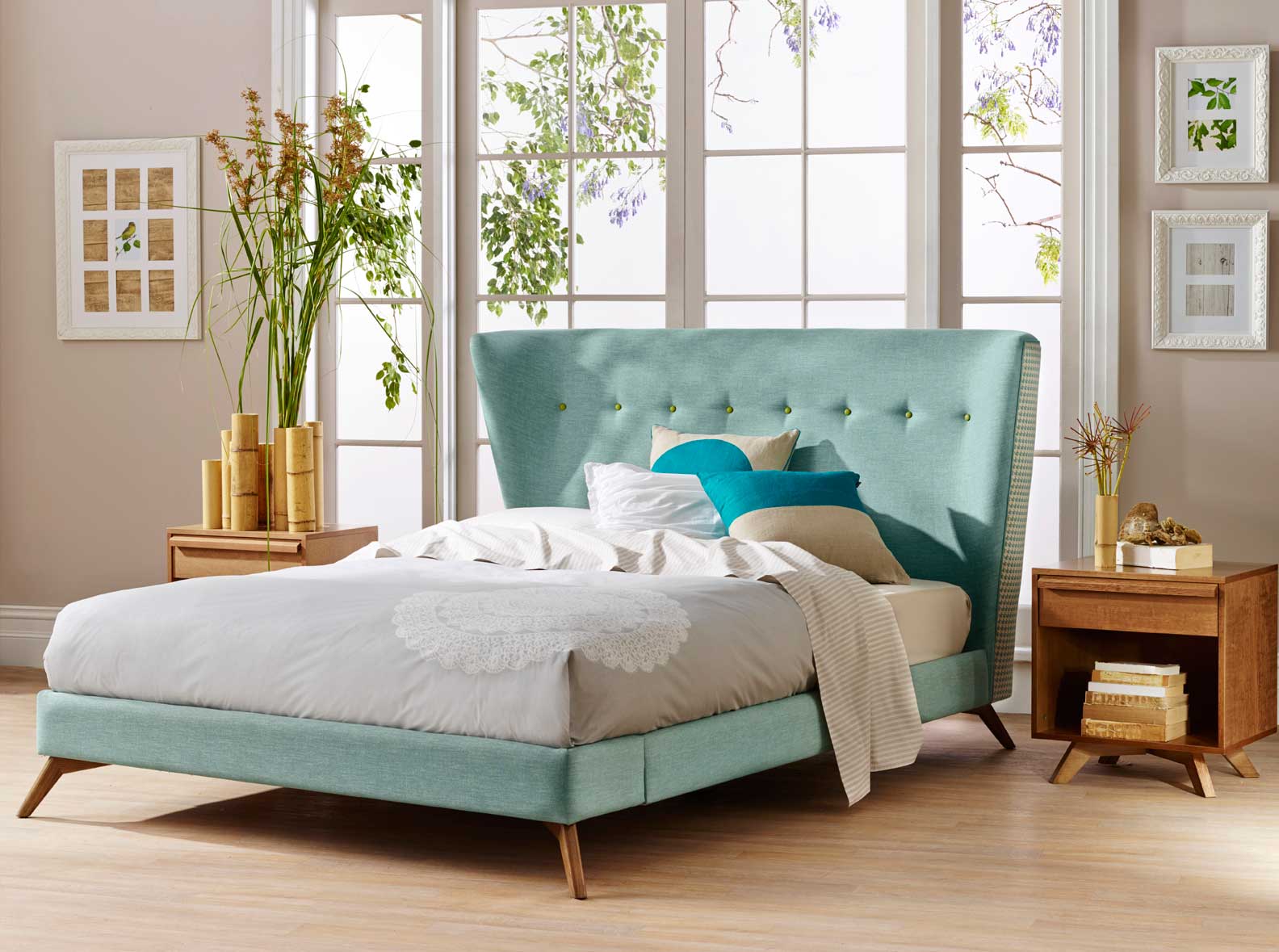 Domayne's Australian-Made Range: Home-Grown Style
---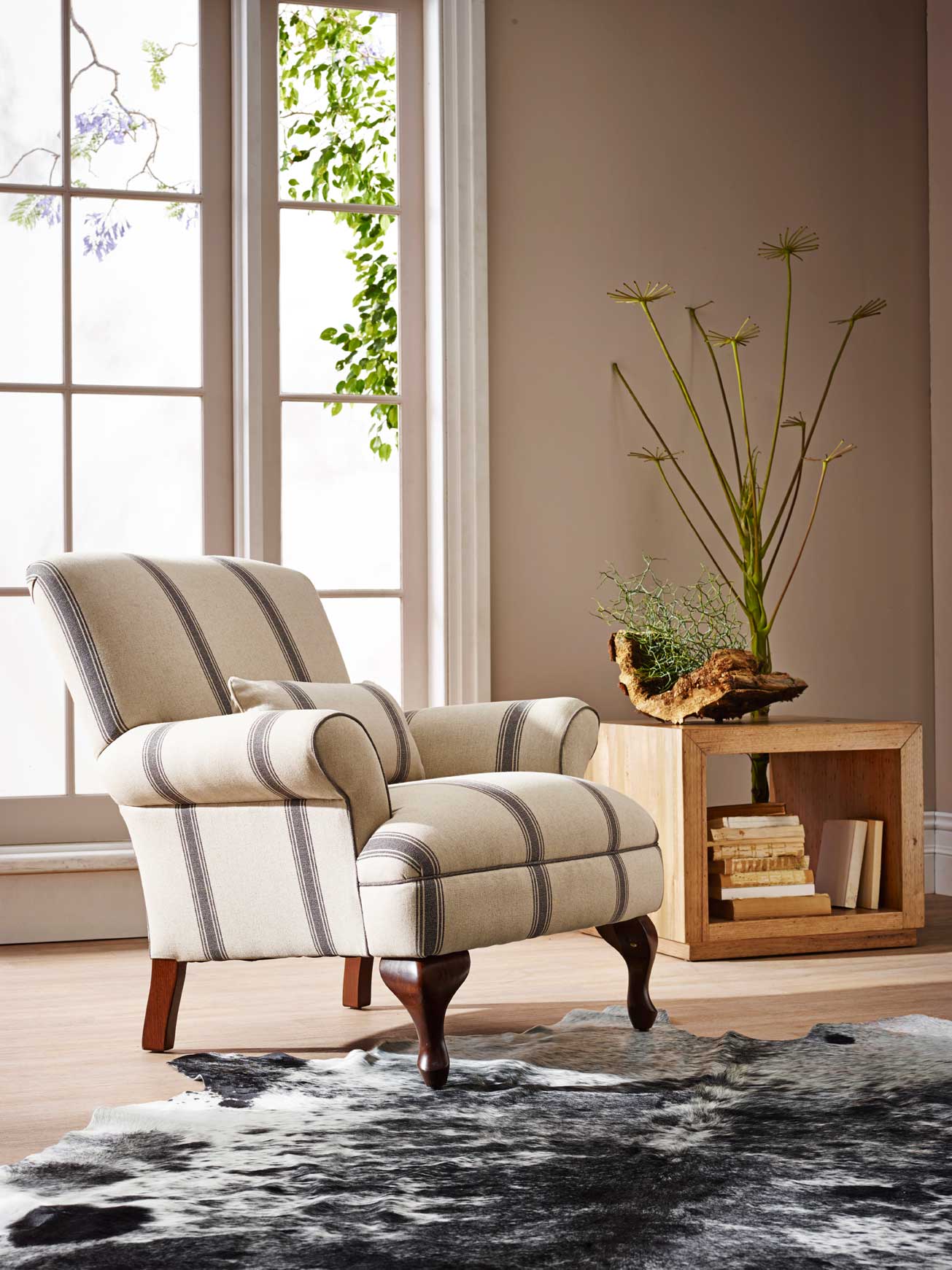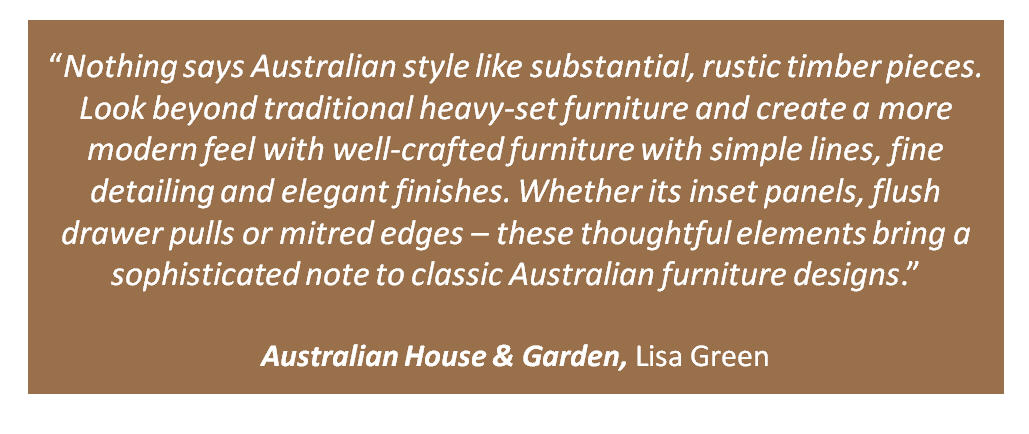 Transform your home with lashings of great southern style in the form of expertly crafted Australian-Made timber furniture teamed with luxurious, classic fabrics. Take five to peruse our current Australian-Made feature – as seen in Real Living, Belle, Australian Gourmet Traveller and Australian House & Garden – for our latest home-grown furniture and bedding collection.
Make a lasting impression in the lounge room with the timeless sophistication of the handcrafted 'Provence' Armchair (pictured above). Looking for something specific? Create your own bespoke piece with our premium, home-grown fabric options and superb timber choices.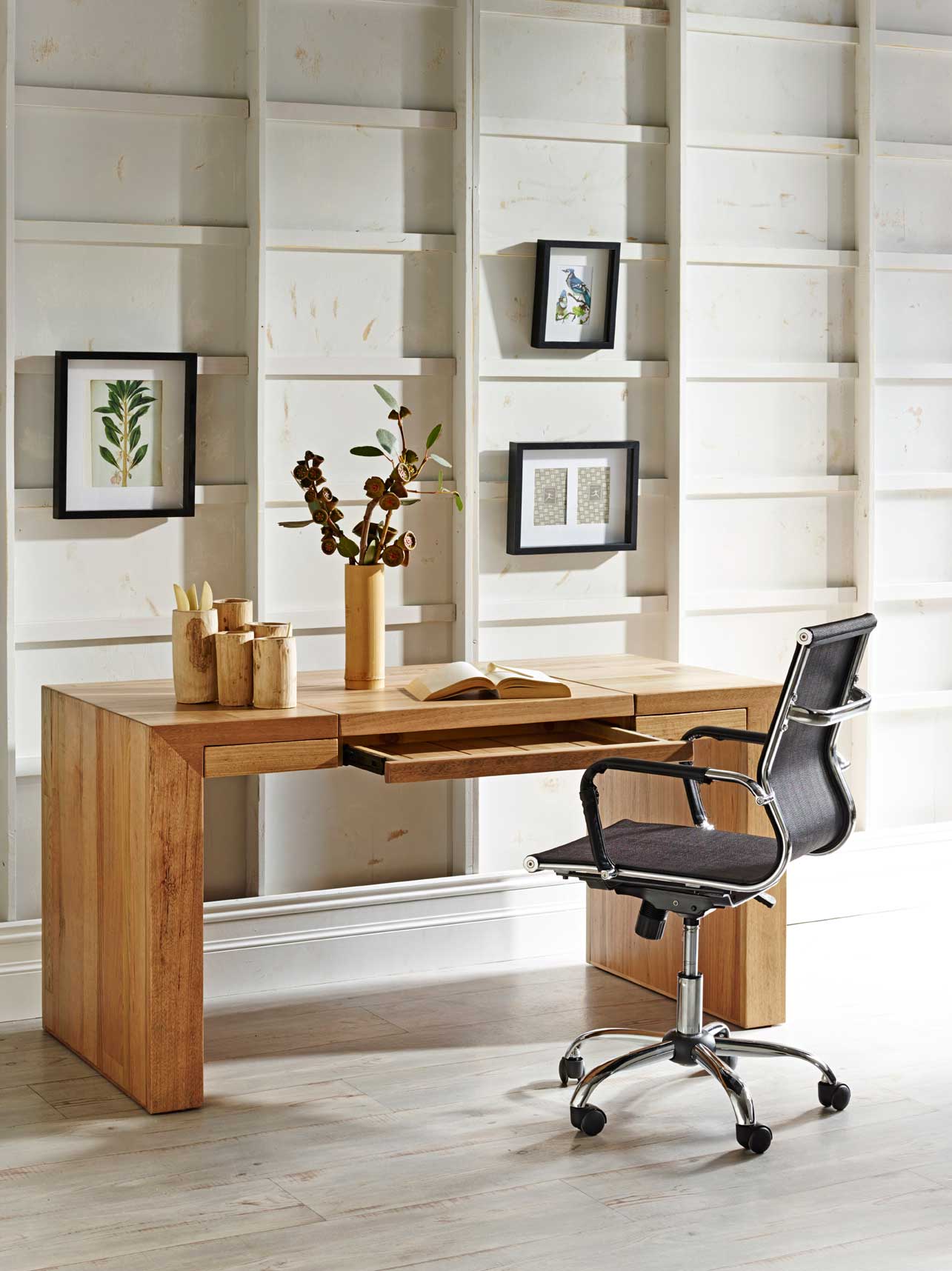 Bringing the inviting warmth and natural characteristics of quality Australian timber to your home office space, the fiercely functional 'Pod' Office Desk (showcased above) boasts a lift-up top, pull-out keyboard and two drawers.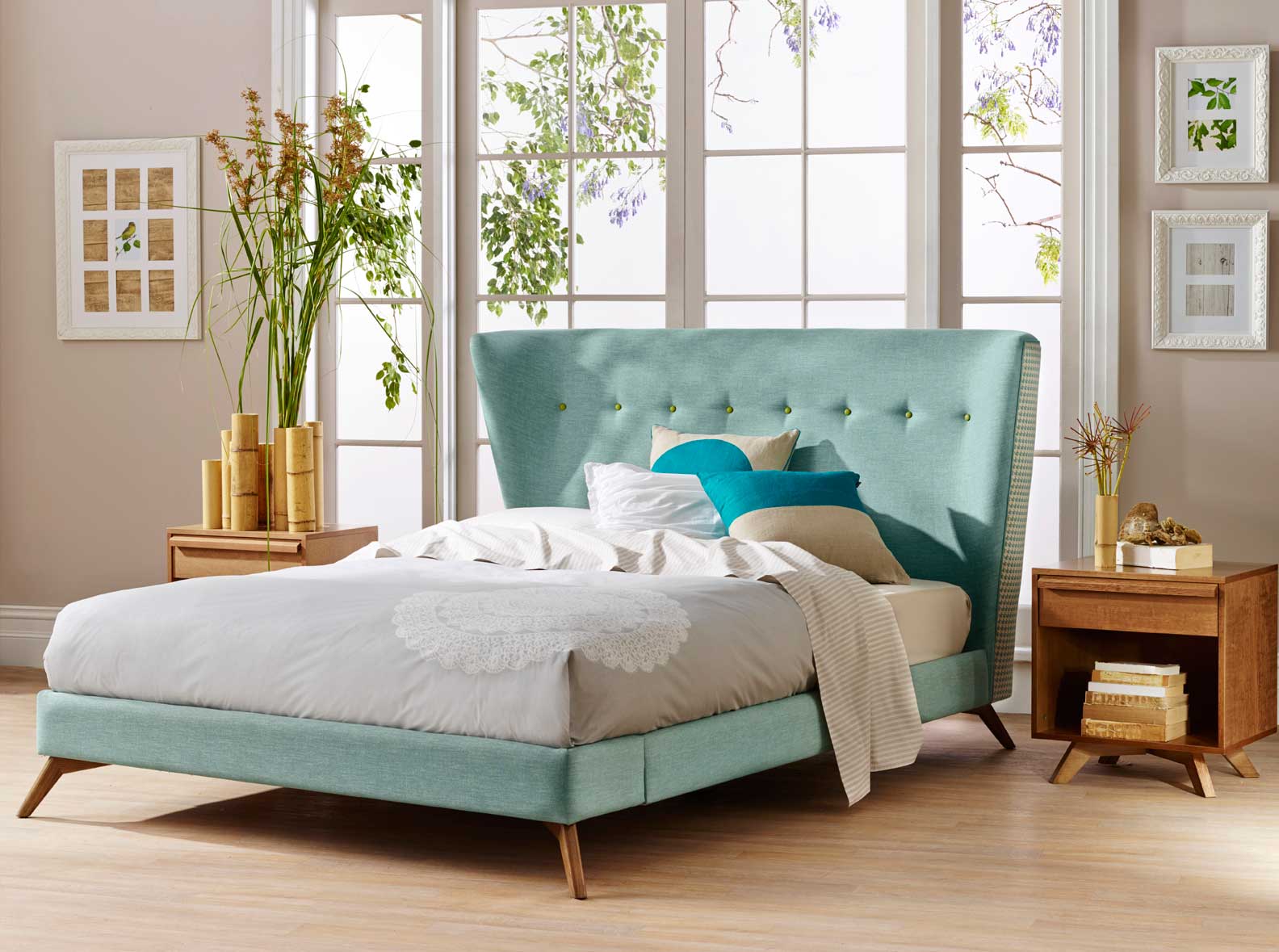 Revamp your bedroom by making the retro-chic styling of the 'Grace' Queen Bed (displayed above) the focal point. Made in Australia and exclusive to Domayne, this fashionably upholstered bed features angled timber legs and contrasting button details that pop brilliantly against the exquisite aqua upholstery. To create your own personalised piece, visit your local Domayne store to browse all of our bespoke options.