Domayne's Christmas Wreaths: Adorn Your Home with Festive Style
---
Christmas wreaths – they're not just for dressing up the front door anymore! Available in a multitude of sizes, stunning shades and luxe textures, beautiful wreaths can be used to add festive flair to many spots throughout the home. Here are a few of our faves:
Tasteful Tabletop
Transform your wreath into a magnificent centrepiece on your Christmas dining table. Place it around a gorgeous glass hurricane, lantern or vase, elegant candelabra, oversized candle, a group of candles of varying heights or a collection of twinkling votives. Elevate and enhance your wreath showpiece by placing on a cake stand – simple and stylish. Smaller wreaths can be positioned in a row along the centre of a rectangular table to striking effect.

Windows with Wow
Although traditionally hung on the outside of windows, wreaths make a festive statement in any room when hung on the inside of windows. Hang the same style of wreath in each window of your dining or lounge room for a sophisticated silhouette.

 Mirror, Mirror
For a classic display in your entrance-way or living space, hang a Christmas wreath over a mirror. The mirror provides an elegant backdrop and frame for the wreath, for a dramatic look.

A Cut Above The Rest
Add a theatrical touch to those festive dinner parties by hanging a large wreath above the dining table. Attach it to your lights or chandelier or suspend from beautiful ribbon or tulle.

Deck the Stairways
Give your stairways the star treatment by hanging wreaths on the outside railings at even intervals. It's quick and easy to do, but the overall effect is stunning.

Style tip: When buying or DIYing your Christmas wreaths, consider your festive colour palette and theme. A wintry or minimalist scheme will work particularly well with a snowy white garland of luxurious feathers or roses, while a traditional look would be well suited to lush green wreaths decorated with pinecones, holly and even candy canes. If making (or simply enhancing) your own wreath, be creative with the objects at your disposal. Some great ideas with which to craft your wreath include: feather boas, colourful baubles, cookie cutters, ornamental owls/birds/deer, silk flowers, cinnamon sticks, tulle, rolled sheet music and dictionary pages…whew!
For more inspiration, check out Pinterest and – of course – browse Domayne's own exquisite collection: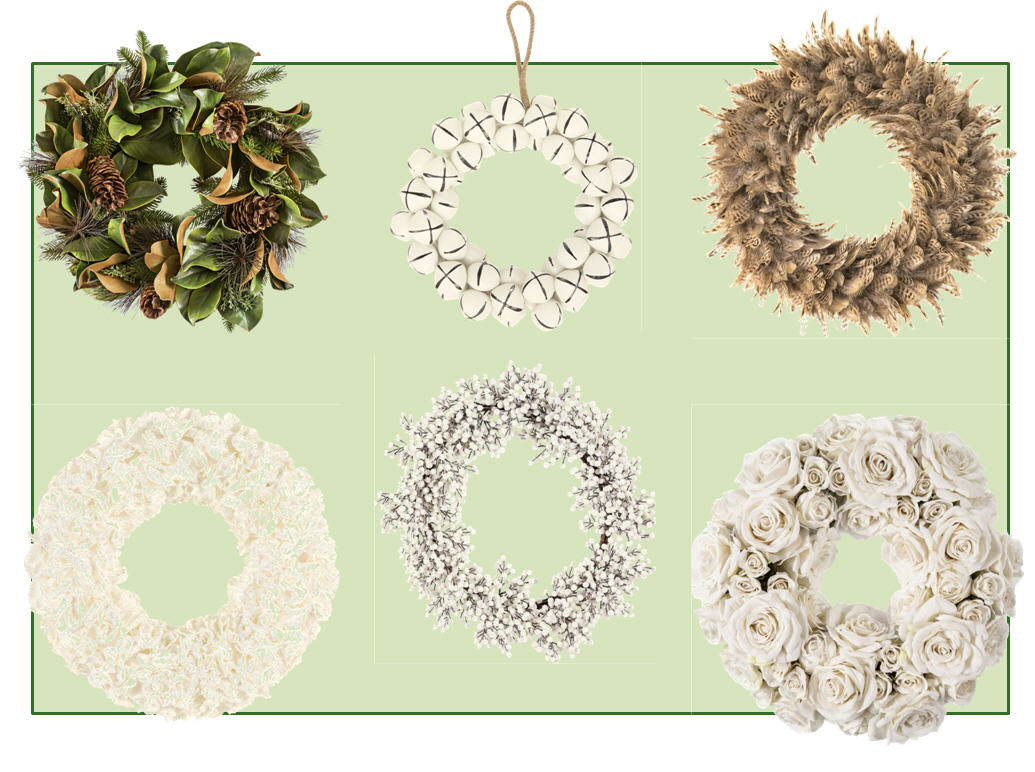 Top from left: Magnolia Wreath, Giant Jingle Christmas Wreath, Feather Wreath Brown
Bottom row: Magic Papier Wreath, Mini Berry Wreath, Roses Wreath