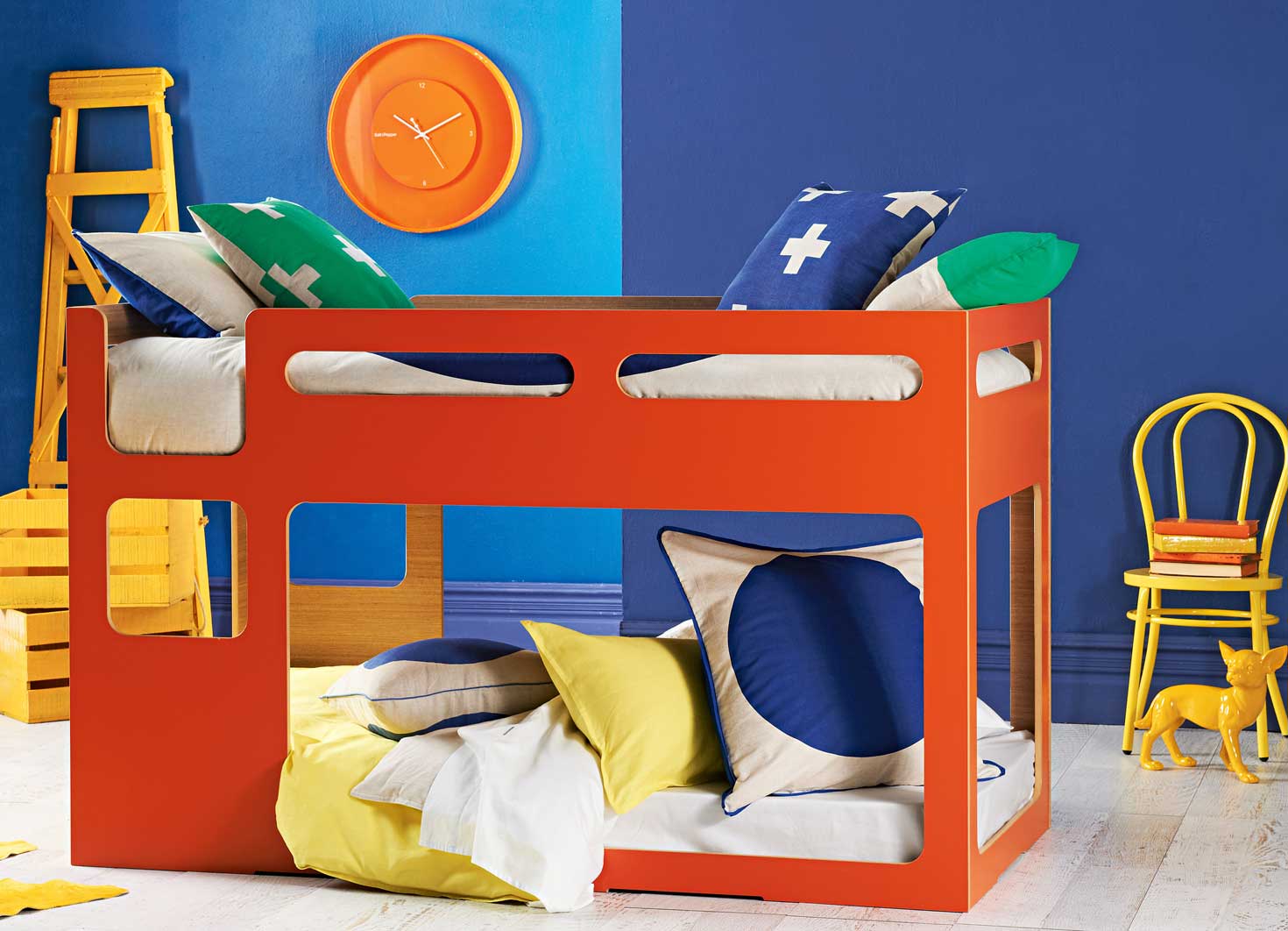 Domayne's Colour Characteristics: Flamboyant Orange
---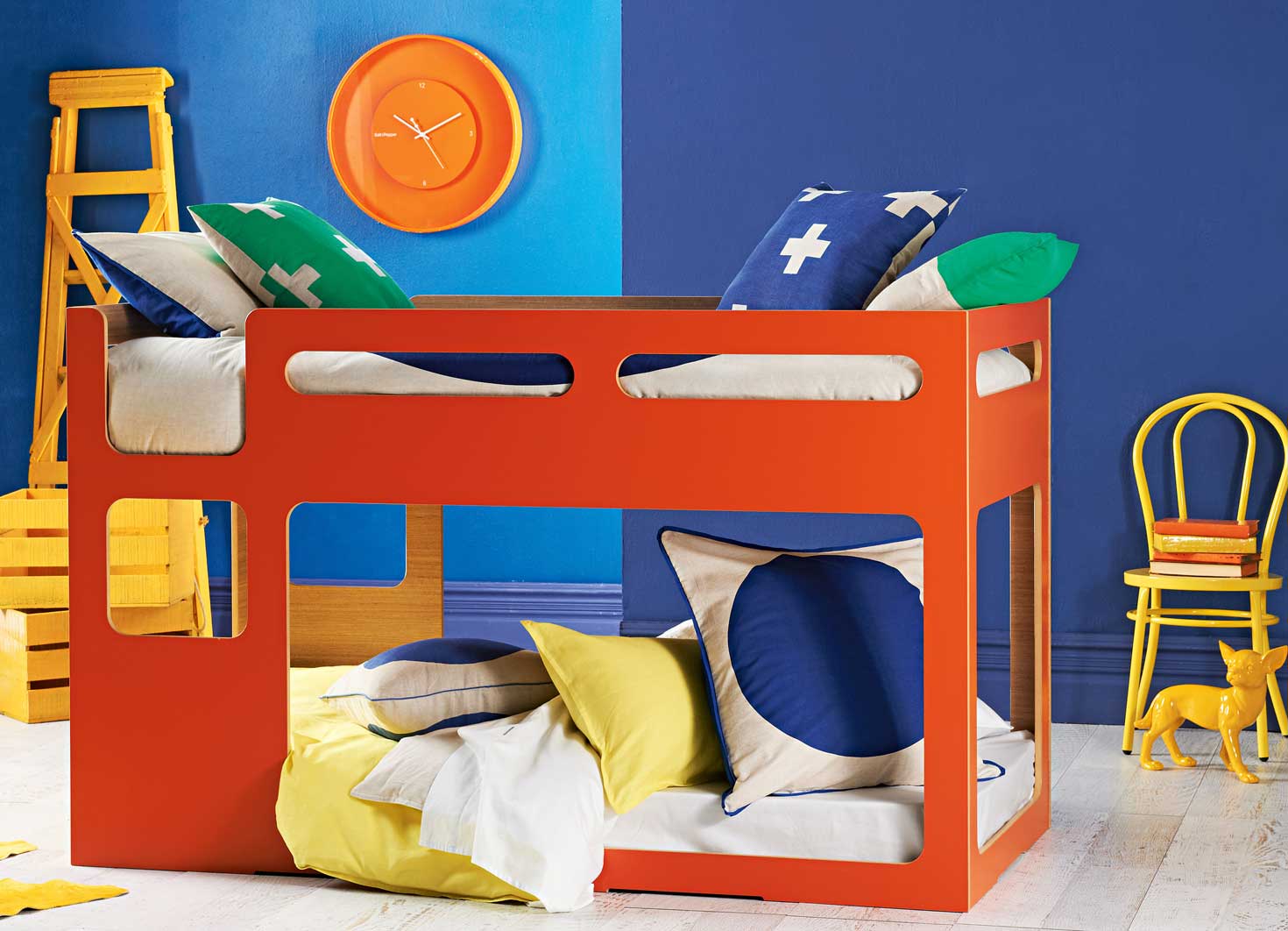 FRESHLY-SQUEEZED ORANGE? Yes, please! If you have a taste for this juicy citrus hue, you're likely to have a high-octane personality with an optimistic outlook. Sociable and – let's face it – a bit of a show-off, you radiate warmth and inspire others with your enthusiasm and free-spirit. Orange is commonly associated with spontaneity and risk-taking, so it's fair to say that you're in your element when about to embark on a new adventure. It's great to be the life of the party but be mindful of keeping those egotistical and competitive characteristics in check.
HOT AND COLD CONTRAST
As mentioned in our Tranquil Blue post, orange and blue are complementary colours – they sit opposite one another on the colour wheel – and boy does this cracking combination make a dream team! Cool blue finds the perfect counterbalance in warm, energising orange and together they are a dynamic duo. Try a contrast of light aqua blue and deep pumpkin or experiment with the on-trend contrast of lively coral and classic navy.
TANGERINE COLOUR SCHEMES
Give your decor a wake-up call with these sassy, citrus-lovin' colour combinations.
 TROPICAL DELIGHT Okay, it's not a combo for the faint-hearted but the three accents of coral, turquoise and hot pink, showcased to eye-popping perfection against a creamy white backdrop, makes for a visual feast!
GREY MATTERS Team those cheeky mangoes with grown-up greys and anchor the look with lashings of timeless neutrals for an elegantly refined appeal. Bring that smoky feature wall to life with an ivory leather lounge dotted with orange cushions or make that charcoal rug sing with the addition of a pumpkin-coloured floor lamp – choose your own adventure!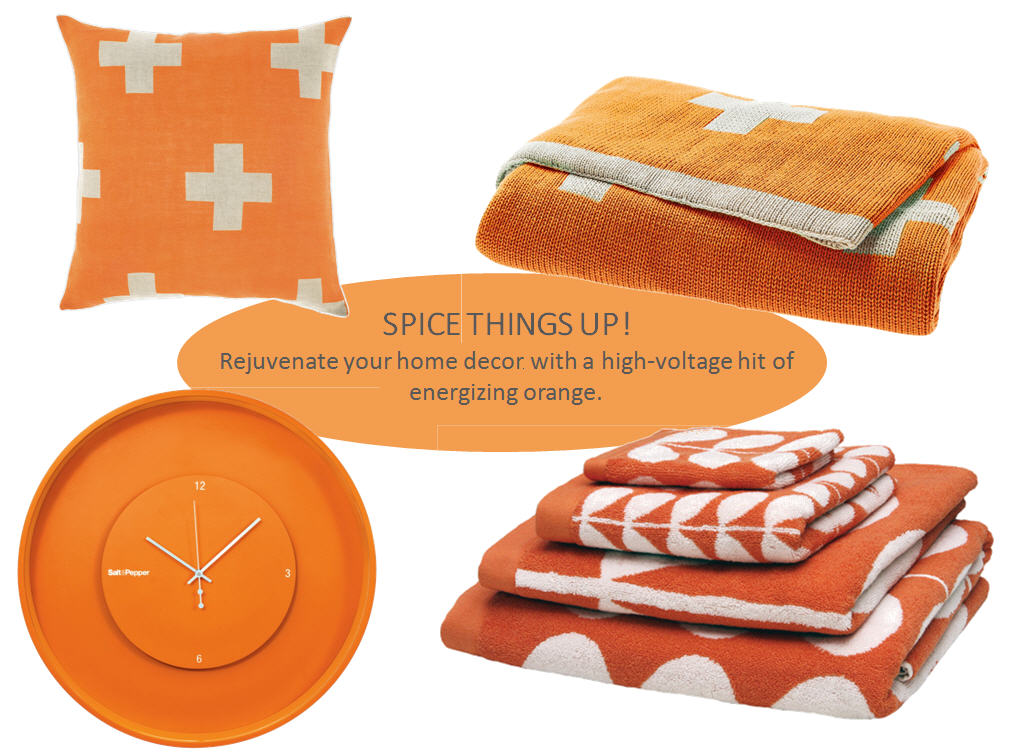 Clockwise from top left: Aura Orange 'Crosses' Cushion, Aura Orange Crosses Throw, Orla Kiely 'Stem' Towel Range, Salt & Pepper 'Zone' 30cm Orange Clock

For a greater selection of our decorator pieces in this exciting colour, visit our stunning orange gallery – or discover more about Domayne's colour characteristics with our Tranquil Blue post.