Domayne's Colour Characteristics: Tranquil Blue
---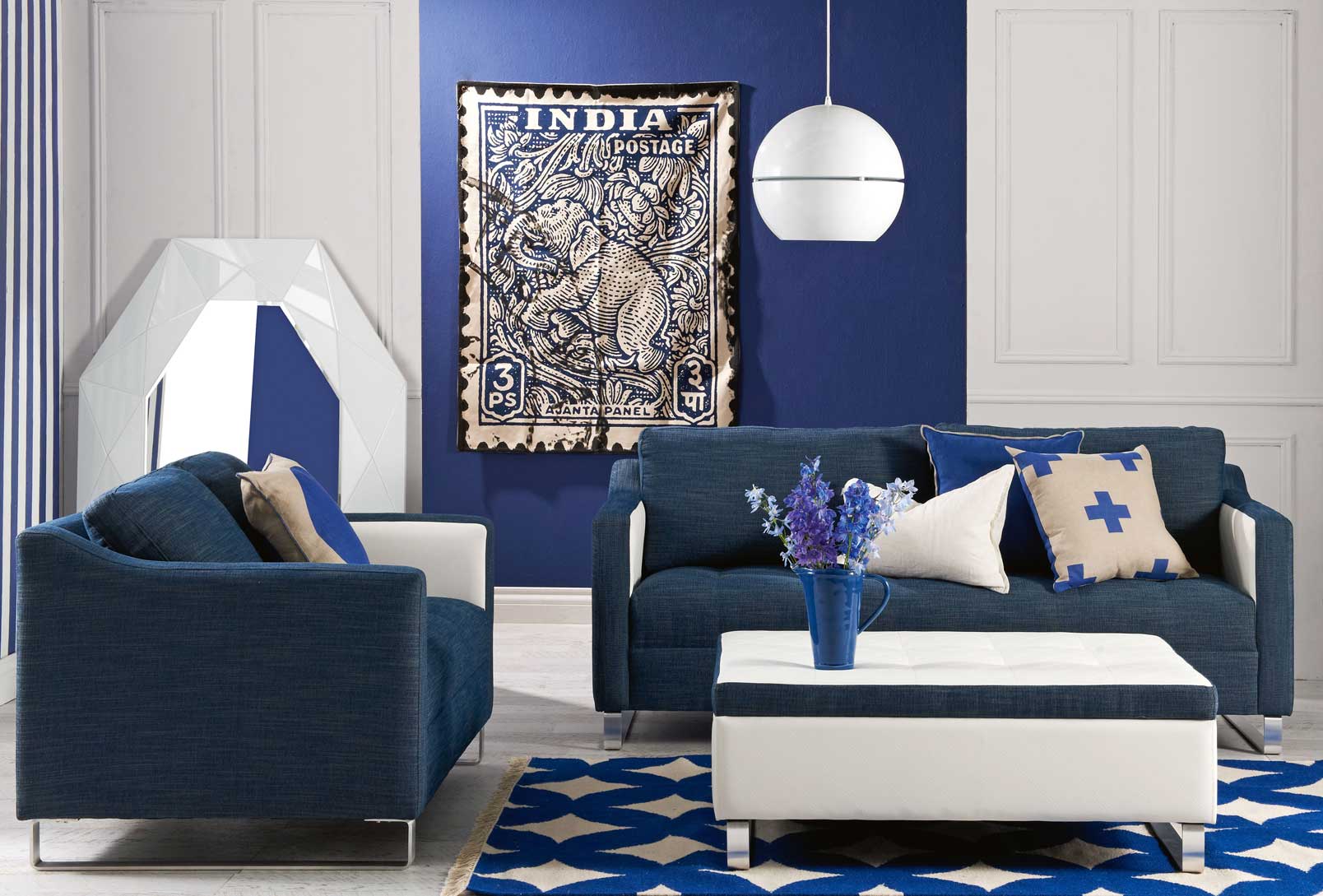 FEELING BLUE? Good for you! If blue's your hue, you're sincere, inventive, dependable and thoughtful – a loyal friend and employee. Generally a cool and calm customer, you're a deep thinker with a strong code of ethics. Lovers of blue tend to excel in vocations that require excellent communication skills. Being highly sensitive means that you are intuitive and compassionate but on the flip side, you are prone to suffering those moody blues. Your challenges include being anxious, insecure, highly critical – of yourself and others – and, at times, unforgiving.
OPPOSITES ATTRACT
Bring your blues to life with the dynamic, show-stopping addition of its opposite on the colour wheel – adventurous orange. Add lively pops with contrasting tangerine accents – lamps, vases, cushions and throws instantly add warmth and energy.
WINNING COMBINATIONS
Be true to blue whilst shaking up your decor with the latest colour trends.
SURPRISINGLY SOPHISTICATED Give your living space a luxurious helping of dimension and elegance by pairing a delicate baby blue palette with rich chocolate accessories. Think dark timber coffee table, premium brown leather ottoman, and sumptuous cocoa-coloured velvet cushions.
NEW NEUTRALS Get fresh and add interest by replacing those traditional beige and creamy neutrals with soft pastel blues. Whether it's a pale blue rug, lounge suite or entire wall, use generously!
TOP OF THE CLASS A true classic, you simply cannot go wrong with the timeless union of pristine white and blue. Team an ivory foundation with your favourite shade – nautical navy, oceanic teal, glamorous tiffany hue – it just works!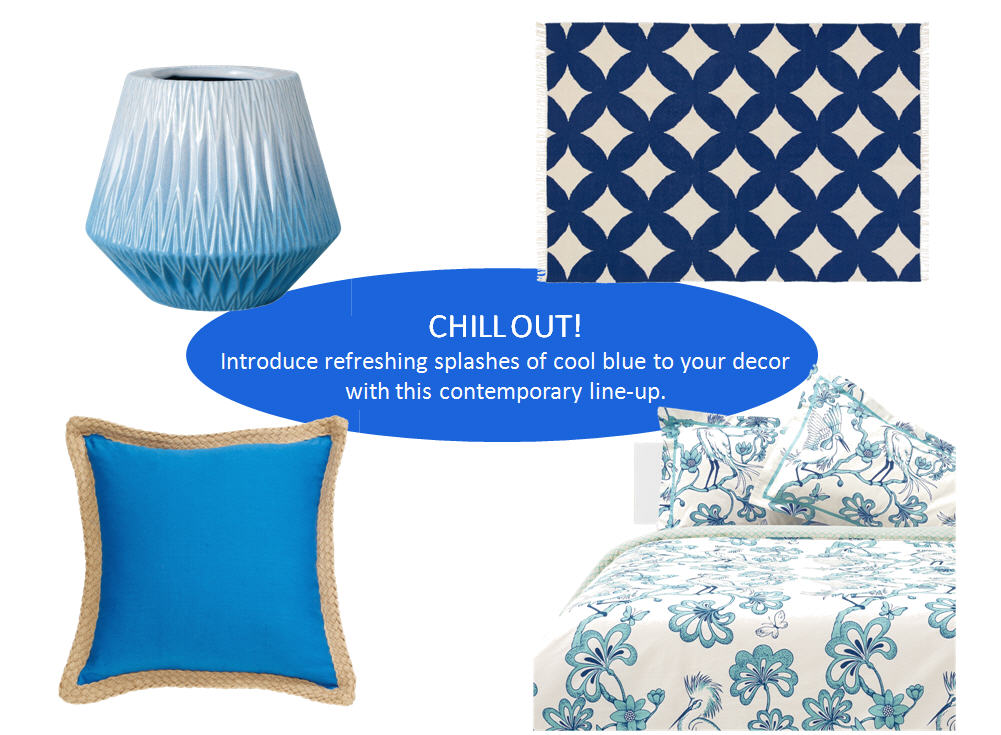 Clockwise from top left: Dye Blue Vase, Aura 'Circles' Rug, Florence Broadhurst 'Egrets' Teal Quilt Cover, 'Pollock' Cushion

For a greater selection of Domayne decorator pieces in this beautiful hue, visit our blue gallery.