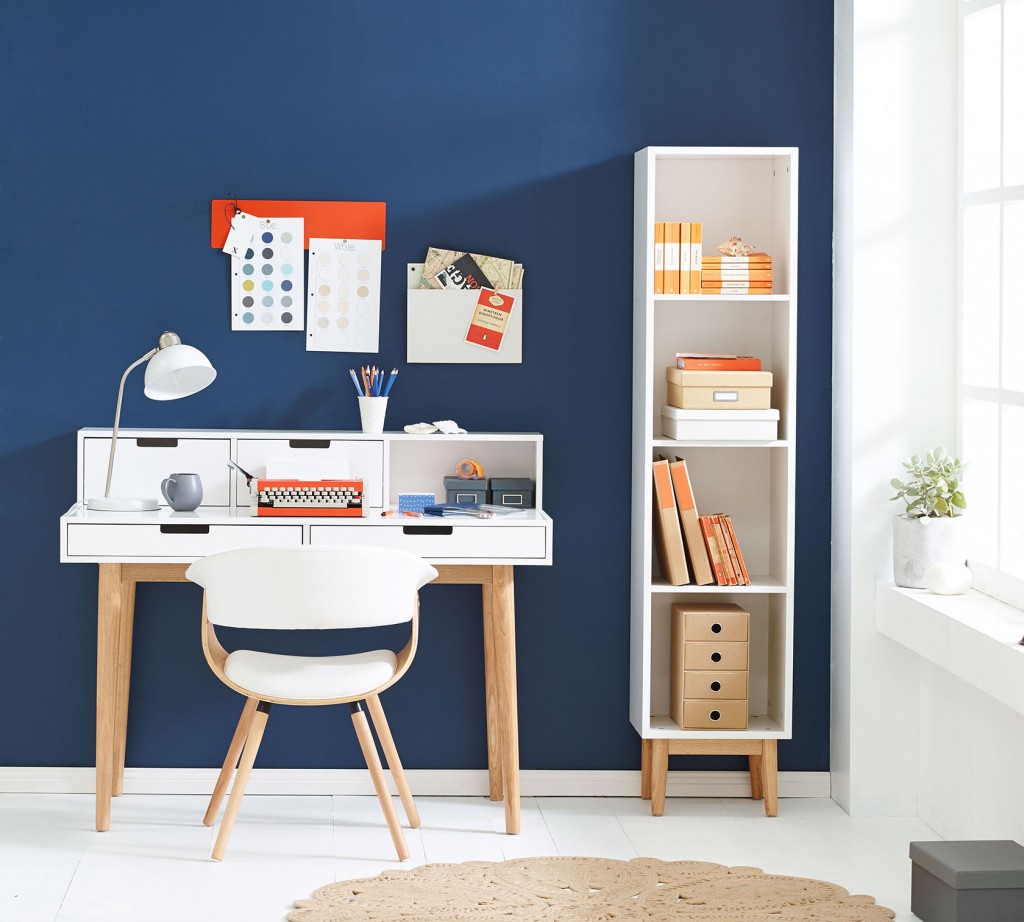 Domayne's Home Office Solutions: Let's Work The Room
---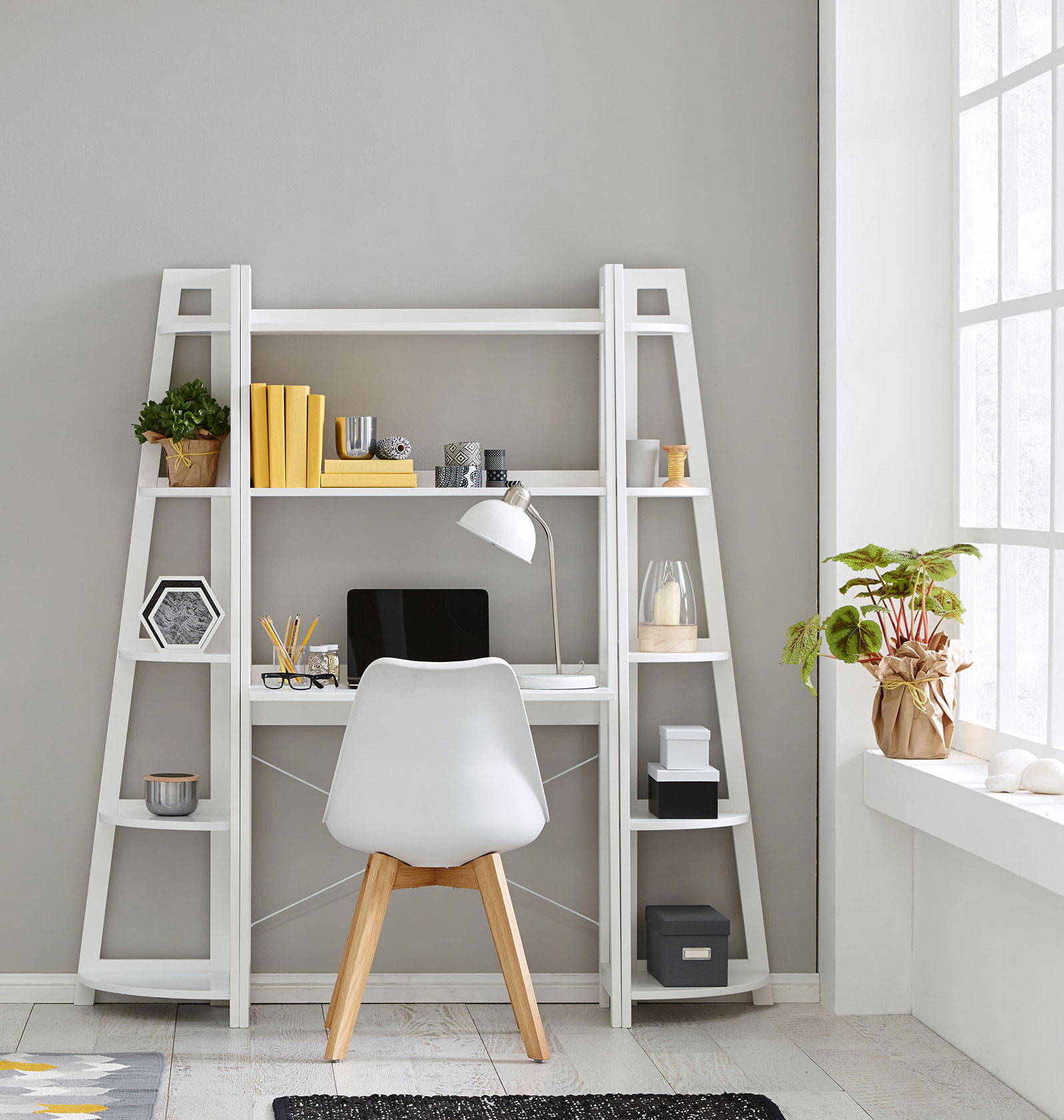 Is your home office a hot mess? Has the clutter and the chaos made you a serial procrastinator? Do you spend more time rummaging through piles of unopened mail trying to track your laptop than getting any actual work done? Domayne's Smart Spaces That Work catalogue is out now and full of must-have modern home office furniture that will transform your study or work area from dull, depressing and drab to fun, functional and fab.
Get your pen and paper ready because these smart, stylish and space-savvy solutions will prompt the organiser in you to start a new to-accomplish-to-acquire-to-achieve-list pronto!
Multi-Functional Furniture
A distinguished standout amongst office desks, our versatile 'Snow' Swivel Desk is a hard worker with a great résumé and is flexible enough to be arranged in three different configurations. Treat it as a console in your living room, which can be easily converted into a computer desk when it's time to sort through your bills, write up your shopping list or organise the chores chart. Alternatively, place it as a permanent fixture in your home office where it will become the heart of the work hub. With drawers, cupboards and plenty of bench top space, it's equipped to house all your stationery, filing, techno gadgets and other essentials effortlessly.

Complete Home Office/Study Solution
Domayne's Australian made 'Enya' timber collection includes a bookcase, a computer desk and a chair, making it the total home office package. Crafted from premium Australian ash timber, it's great for contemporary homes. Place it in your library and create a shared space where the kids can complete their homework without distractions and where you can sort through your to-do-lists in solitude. Plus, it'll the perfect little retreat for you to escape to with a hot cuppa to peruse Domayne's latest Pinterest page or Instagram addition in peace!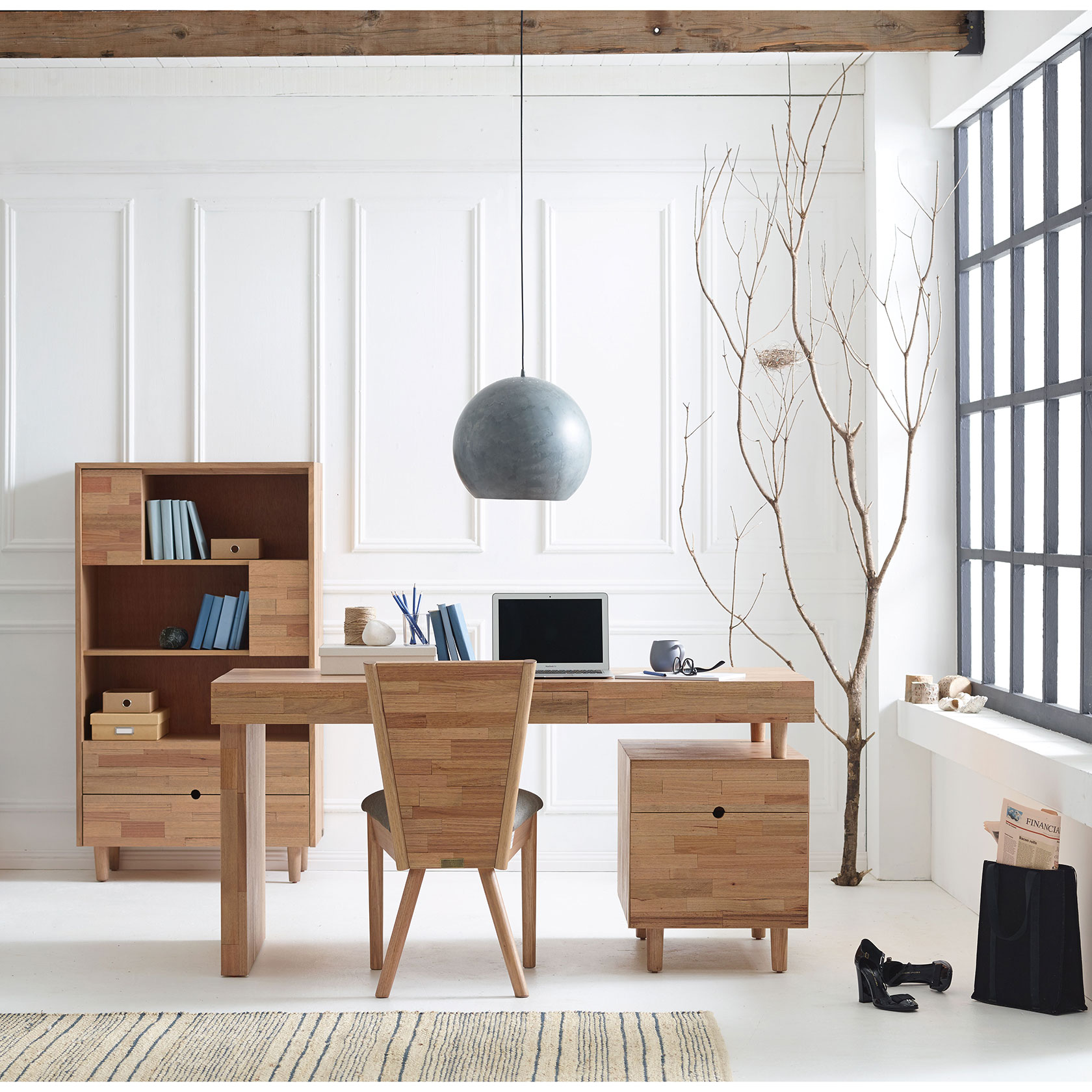 Short On Space? Snow Worries!
If you don't have the luxury of dedicating an entire room to your home office, don't fret. You can still achieve a convenient work space to complete all your family admin with our compact 'Snow' Desk and Bookcase. Cleverly designed – this chic setting will fit comfortably in a corner of your living room, kitchen or bedroom – transforming any available area into an attractive and effective workstation. The 'Snow' also offers plenty of office storage so you can keep your supplies within easy reach in a centralised location.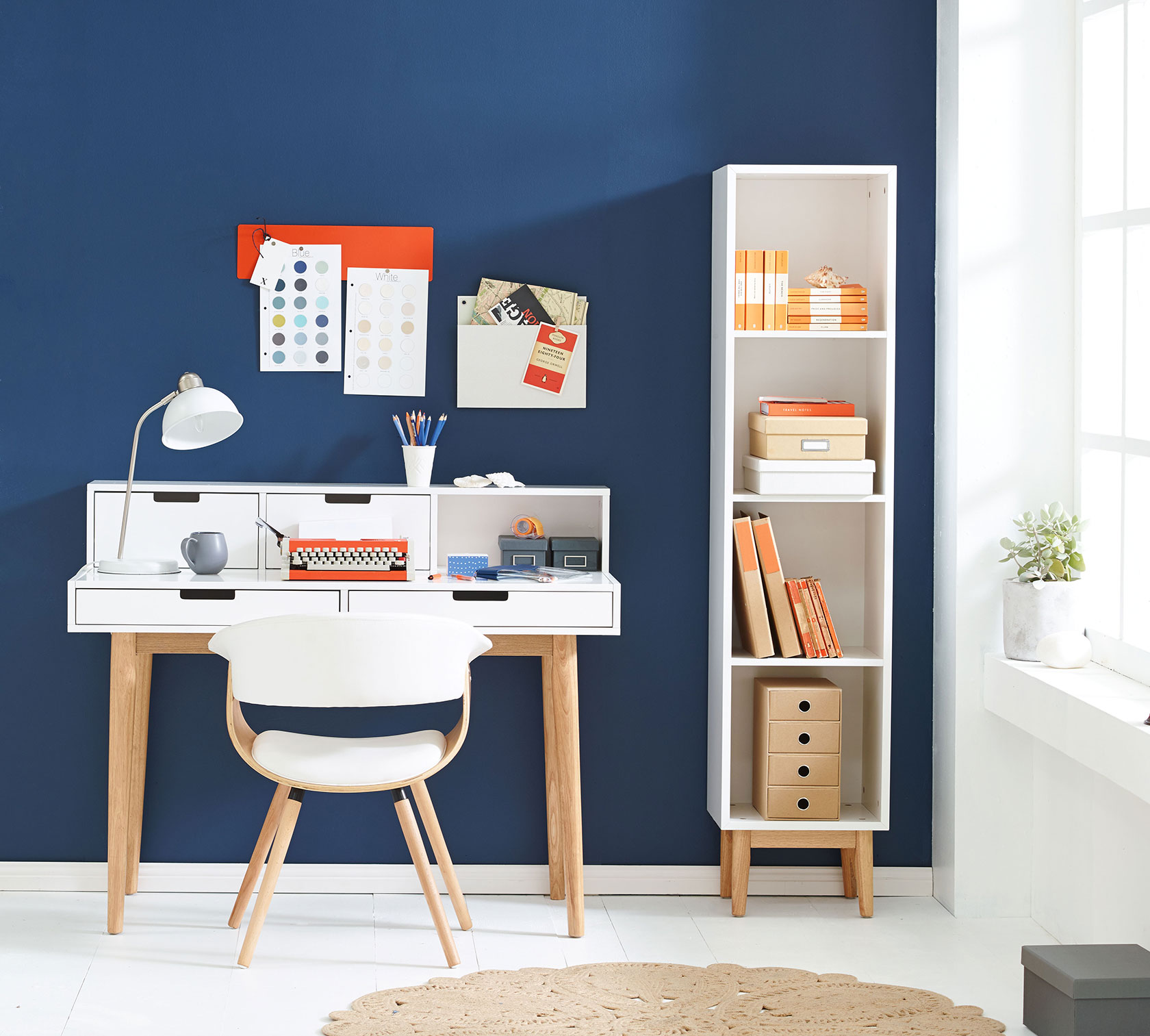 A Dual-Purpose Room
Dual-purpose rooms work twice as hard and deserve to be equipped with resourceful furniture that makes the transition from work to play sublimely seamless. Domayne delivers an all-rounder with the cool and composed 'Levi' range in a crisp white painted finish. Featuring individual pieces that work beautifully either on their own or when combined together to form a mega suite. Choose from a wall desk, bookcase, corner shelves and a 2-tier console. Shown below as part of an office-cum-guestroom that's been outfitted with the entire collection as well as our 'Slumba' Sofa Bed.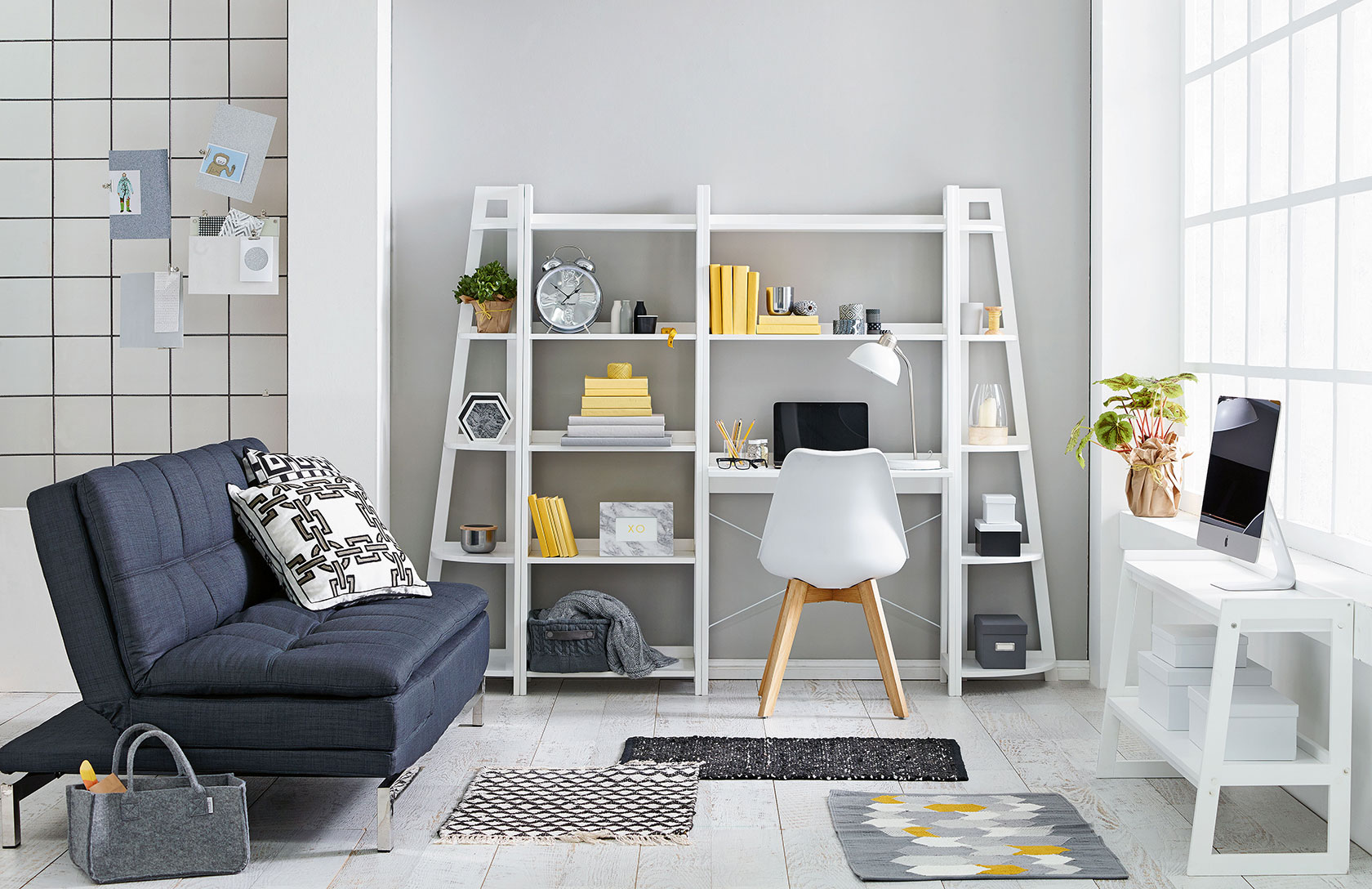 Putting The Home In Your Home Office
Now that we have the nitty-gritty sorted, let's move on to the fun stuff. This is the part where you get to style your space and add spade loads of personality and pizzazz to an area that would otherwise be all business and no pleasure.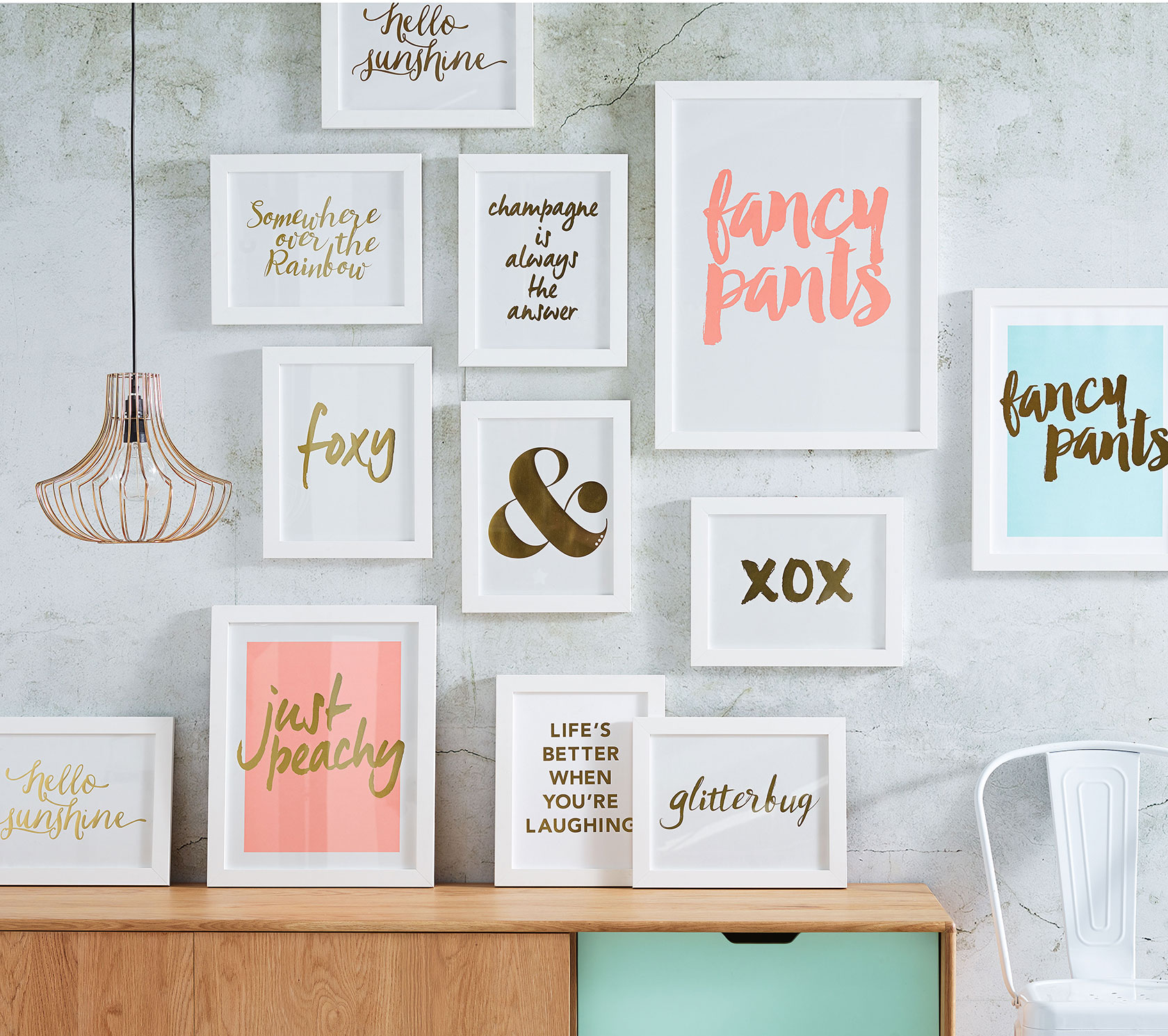 Do you tend sit at your desk, staring at a bare wall getting bored to tears while waiting for motivation to strike? We have just the cure to help you curate a welcoming work environment that encourages productivity. A well-chosen piece of artwork will add colour and character to your room, inspiring creativity and adding excitement to the work day. The tongue-in-cheek playfulness of our 'Fancy Pants' Framed Print with gold calligraphy on a baby blue background is an easy way to introduce a touch levity to your day. The 'Cross' Framed Print features effervescent swirls in sherbet shades that's great eye candy for overworked eyes. If you're after a more sophisticated somethin' somethin', look no further than our moody broody 'Ink Black II' Framed Print.
Create a cheerful collage of your treasured family snaps together with your bucket-list of holiday destinations. Punctuate with some uplifting quotes by your favourite famous personalities such as actors, authors, comedians and fashion gurus. Now there's a mood board to gear you for success!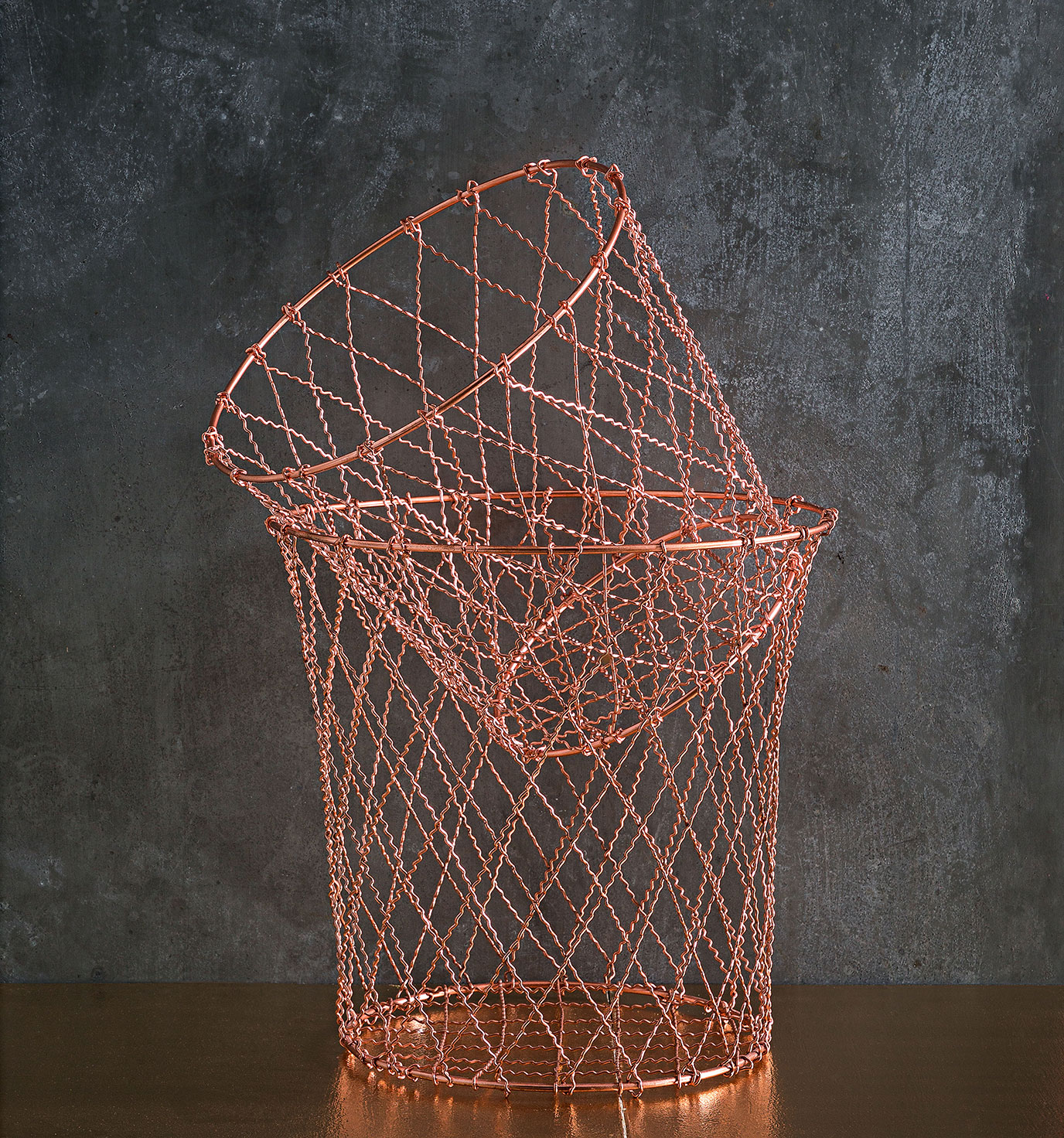 Avoid the messy mayhem that comes with piles of paperwork. Think outside the box and simply bin it! Okay – we don't mean throw it in the trash! Roll into neatly labelled bundles or compact little packs and place in a trendy basket or hamper that can be tucked away under your table until it's needed.  Choose from our 'Quad' Hamper or the Robert Gordon 'Lattice' Basket that comes in a set of 3 as well as the 'Copper' Wire Basket. These are a stylish alternative to a clunky filing cabinet.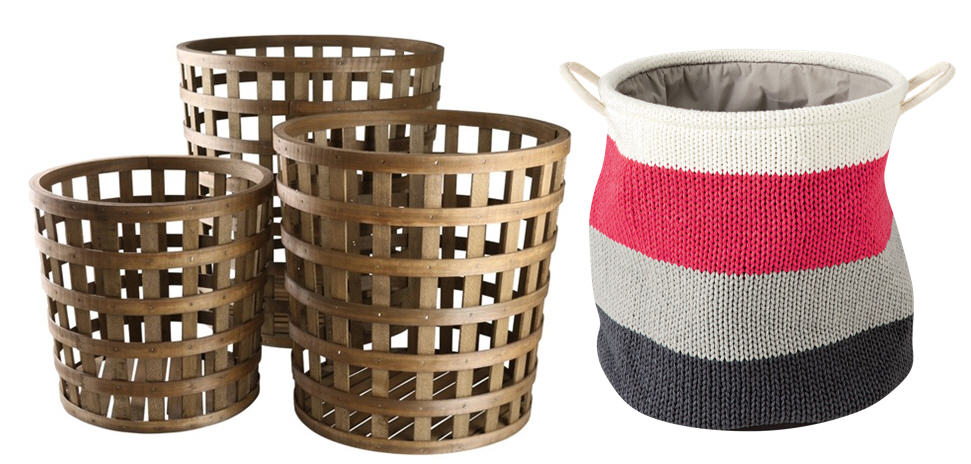 Handy Hint
As visual creatures we perform better if we can see our work broken down into manageable bite sized chunks. Don't let daunting mountains of paperwork weigh you down. Create a nifty organising system by labelling bins and baskets as: to action, to file, to shred, and once those tasks are completed file away in handy hampers or cute boxes labelled as: finance, taxes, bills, superannuation, health and so on.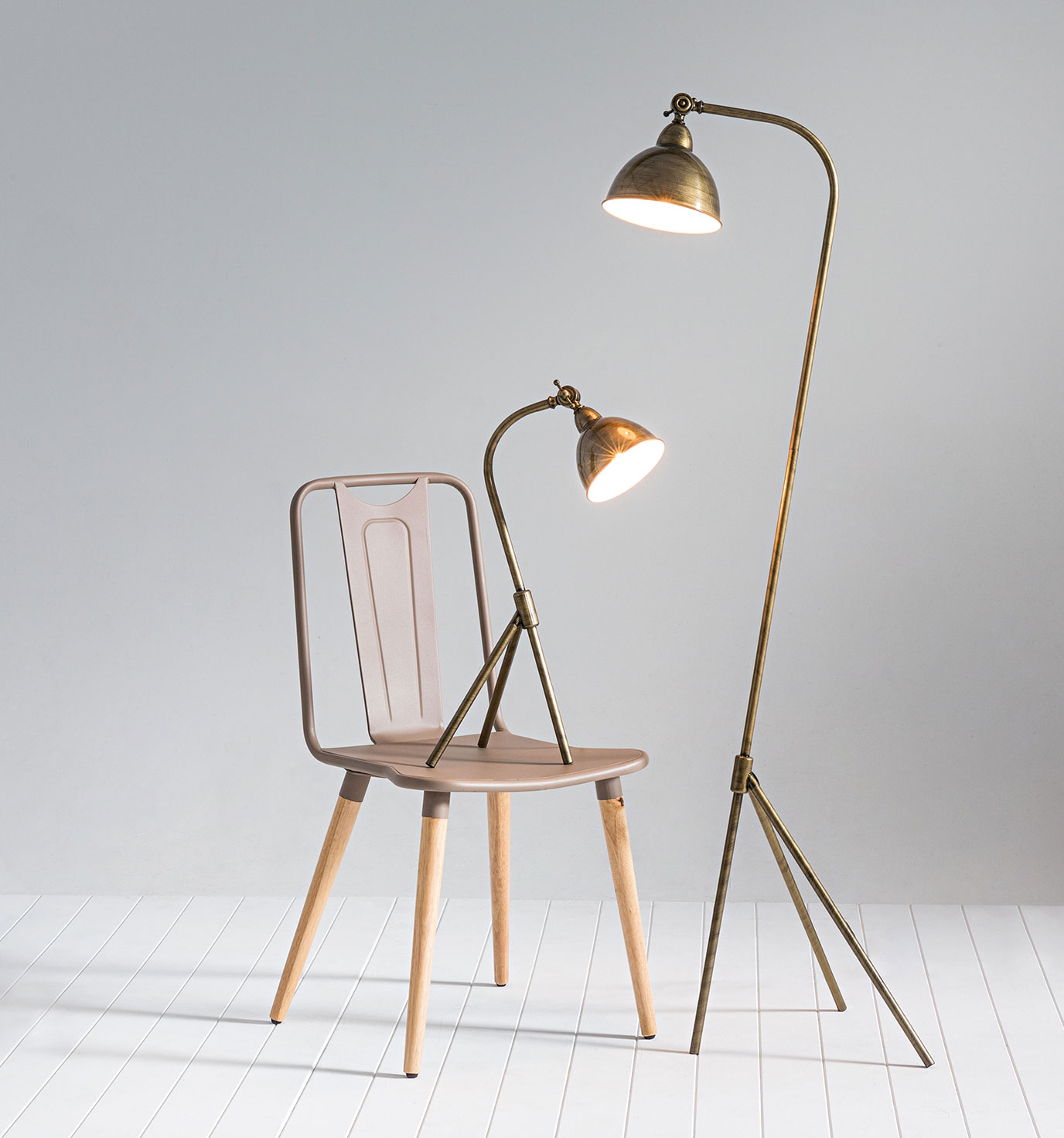 Every workstation needs a lamp and our eclectic collection puts the fun in this functional must-have. The charming 'Antique Cole' Table Lamp in brass with a distressed finish is the top choice for voracious vintage hunters while our 'Spotty' Desk Light in a pastel palette is suitable for retro revival enthusiasts. If you prefer something a little more modern, look no further than our 'Kopa' Table Lamp. With a charismatic copper shade and a subdued white base, it gracefully balances business with bling.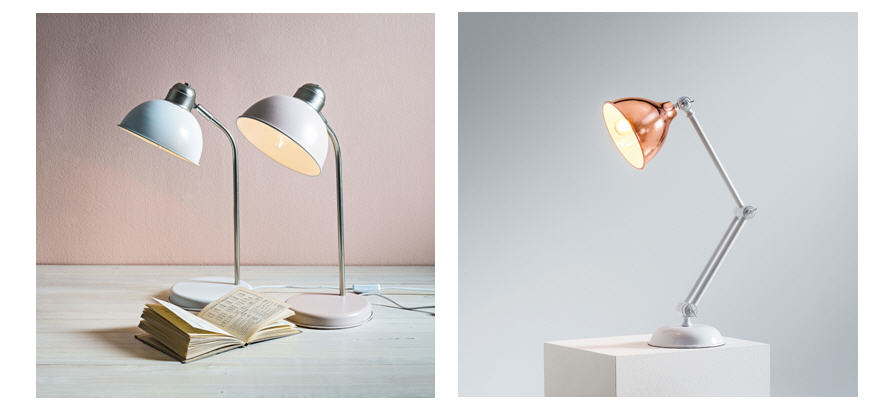 Handy Hint
Sometimes the brightest bulb isn't always right for the job. Choosing correct lighting is crucial for your concentration levels. Dim lighting can strain your sight and an overly bright bulb can dry your eyes out. While incandescent bulbs are common for household use, LED may be more suitable for a table lamp as it provides a direct and focused light source. Also, test out a few different positions for your new lamp in order to avoid irritating reflections and shadows.
Loving our hot home office solutions and feeling inspired to neaten your nook? Head down to your local Domayne store or browse an extensive selection of quality home office furniture and homewares online now.