Domayne's Xmas Trees: This Season's Star Attraction
---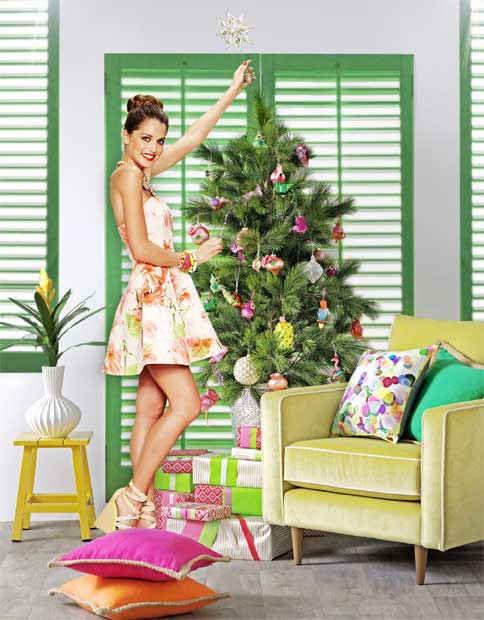 Image: As seen in Domayne's Bright & Merry Christmas featured in Real Living, Belle, Womens Weekly and House & Garden magazine
Ok, hands up…who hasn't put up their Christmas tree yet? Too ashamed to resurrect ye olde threadbare conifer from Christmas past? Never mind! 'Tis the season to ditch that wretched excuse for a spruce and discover a majestic new tree at Domayne – buy now and save 25% on all Christmas trees (until Sunday)!
A traditional symbol of the holiday season, nothing conjures the magic of Christmas quite like a twinkling tree – but with so many different types, it's important to consider your space, style and budget.
Perfect for apartments, our space-saving tabletop trees make a charming showpiece and provide a festive accent to mantles, buffets and entrance-ways, while our light-up trees reduce decorating time and bring an enchanting sparkle to festivities.
A magnificent statement in the living area, our realistic spruce trees feature generous boughs upon which to hang an array of exquisite ornaments, while our dazzling white trees evoke an air of glamour.  For an opulent touch, you cannot go past our 7-foot golden spruce – a stunning piece in its own right, this grand tree comes to life when adorned with a selection of dazzling ornaments.
Top tip: Adding a decorative touch to the base of your tree will heighten the visual impact of your festive showpiece. Stand your Christmas tree in a shallow tub of faux snow or moss and get your craft on with some gold or silver sprayed pinecones and miniature reindeer. For a coastal-themed display, fill the tub with sand and adorn with shells, coral and starfish. For the time-poor, fill the tub with strings of metallic beads for a glitzy effect – easy and cost-effective!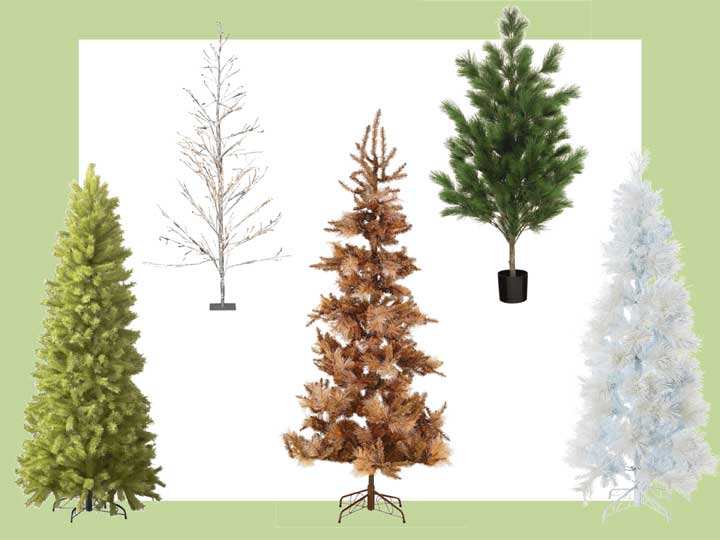 From left: Emerald 7ft Tree, Sparkle Light Up Tree, Spruce Golden Tree, Natural Pine Tree, Quebec Mixed White Xmas Tree
Note: Trees not to scale.
Ready to get decorating? Shop our fabulous Christmas collection online, or head down to your local Domayne store today!