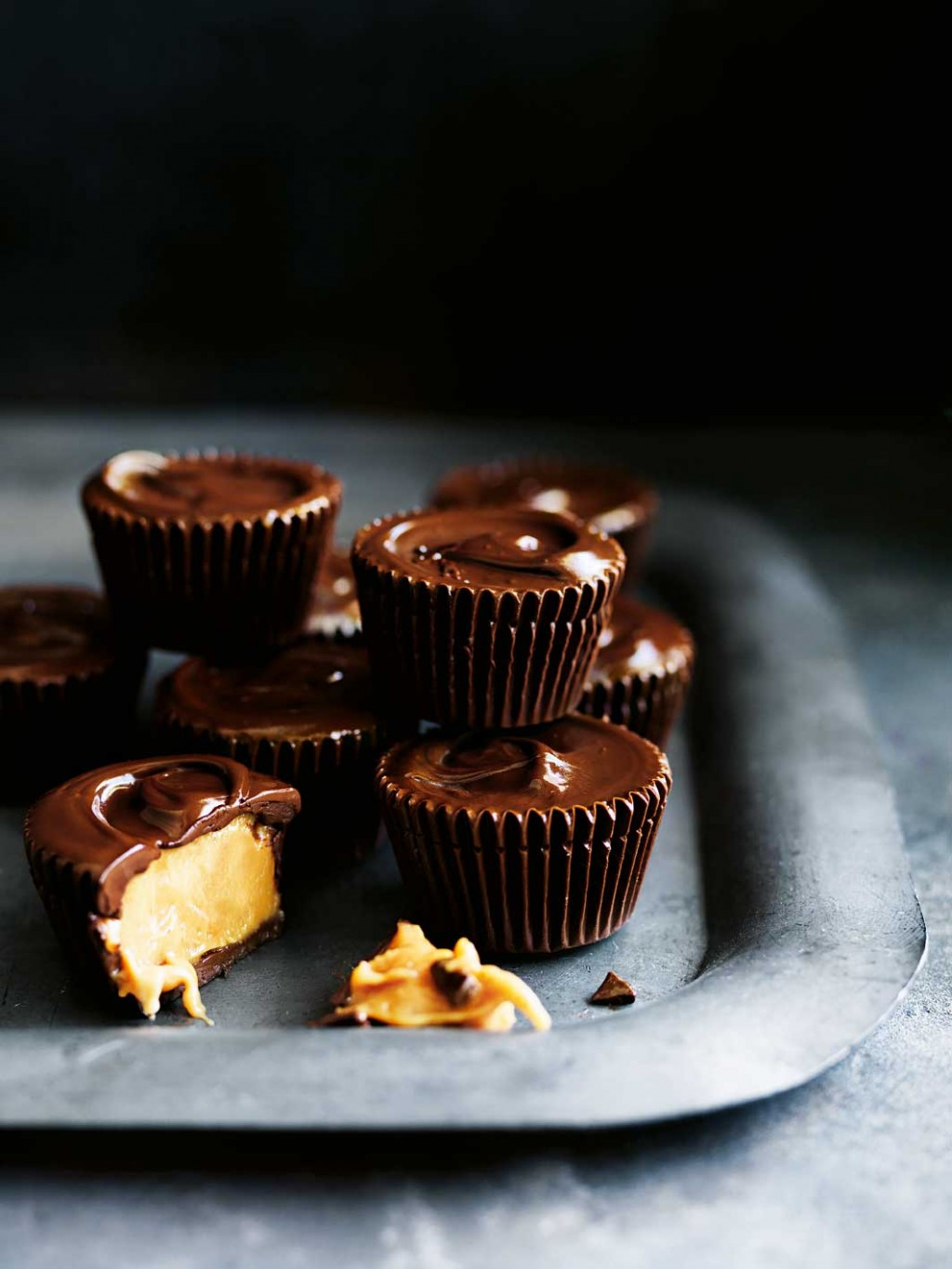 Donna Hay's Choc Peanut Butter Cups
---

Simple to make, divine to devour – these chocolatey cups, filled to the brim with rich peanut butter delight are next-level delish. Make 'em as an indulgent Valentine's Day treat for your sweet-toothed sweetheart… if you dare to share!
chocolate peanut butter cups
250g dark chocolate, finely chopped
½ cup (130g) smooth peanut butter
⅓ cup (115g) honey
Place the chocolate in a heatproof bowl over a saucepan of simmering water and stir until melted and smooth. Set aside and allow to cool until lukewarm (see tip). Place the peanut butter and honey in a small saucepan over low heat and stir until combined. Remove from the heat and set aside. Line 12 x 1½ tablespoon-capacity (30ml) mini muffin tins with paper cases. Spoon a teaspoon of chocolate into each case and, using a small brush, brush the chocolate halfway up the cases. Spoon 2 teaspoons of peanut butter mixture into each case and top with the remaining chocolate. Smooth the tops with a palette knife and refrigerate for 30–45 minutes or until just set. Remove the paper cases to serve. Makes 12.
Tip: If the chocolate is too hot it will be too thin, resulting in a brittle case.
Check out Domayne's fave recipes on the Flavour section of the blog.