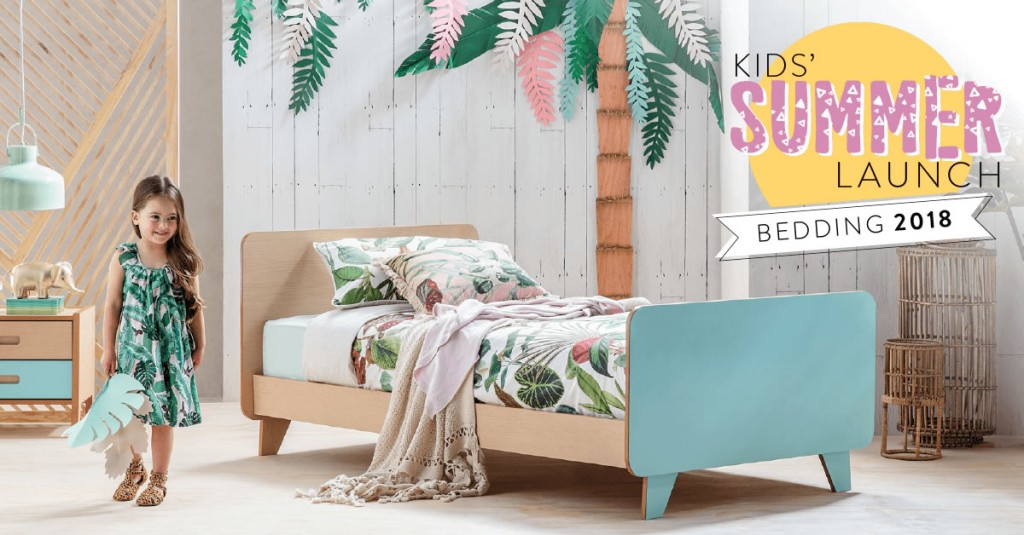 Dream Big! Our Best Kids Beds
---
"Hurry up, it's bed time!"
As a kid, you either rolled your eyes upon hearing those famous words from your parents or you loved it – because you had a totes awesome bed! Yes, the right bed will always make bedtime fun – and, even better, it will transform your little one's room into a stylish, creative space, where dreams are brought to life.
That's why we at Style Insider were so excited to explore Domayne's recently unveiled Kid's Summer Launch Bedding 2018 catalogue. Full of amazing beds that will see your child's personality shine, we've identified a few of our favourites from the launch. These are the ones we wish we had when we were young!
SPARK THEIR IMAGINATION
Beds that are truly special have the ability to captivate in a way that nothing else can.  With a little twist, a bed can transform from simply a spot to rest your head, into a whole other world.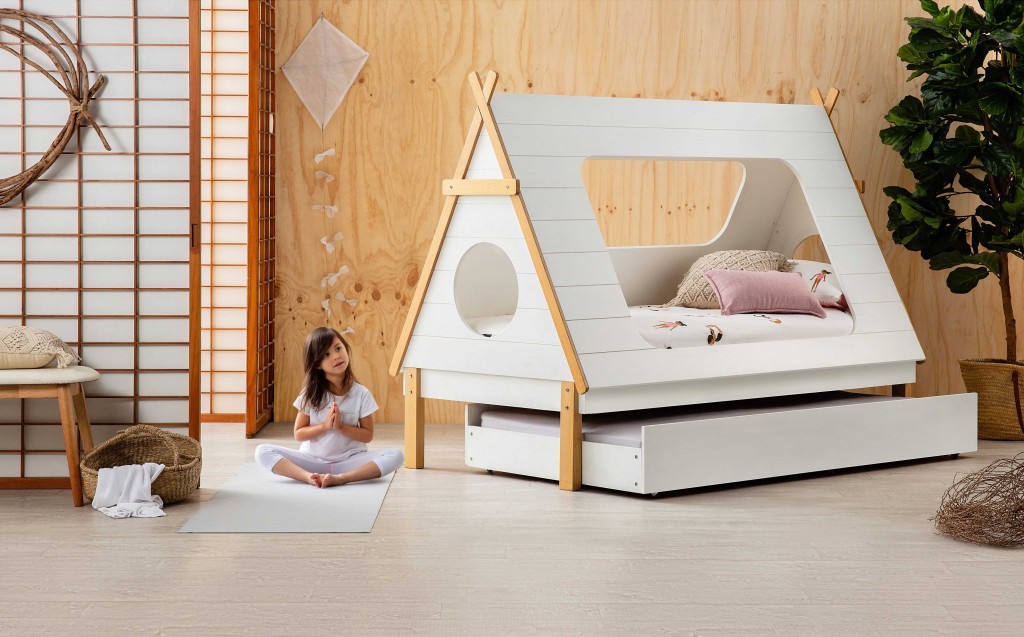 ABOVE: The Teepee is one of these special beds. Crafted in Australia from top-quality Victorian Ash timber with an MDF painted finish, its sloped canopy and cut-out windows make this is a house within a home. Remember, before your junior adventurer nods off, they'll want you to pop by, dim the lights and share stories as you sit around the Teepee.
BELOW: Another extraordinary bed is the Housey Canopy. With its striking design, this bed will have your child dreaming long before they've fallen asleep.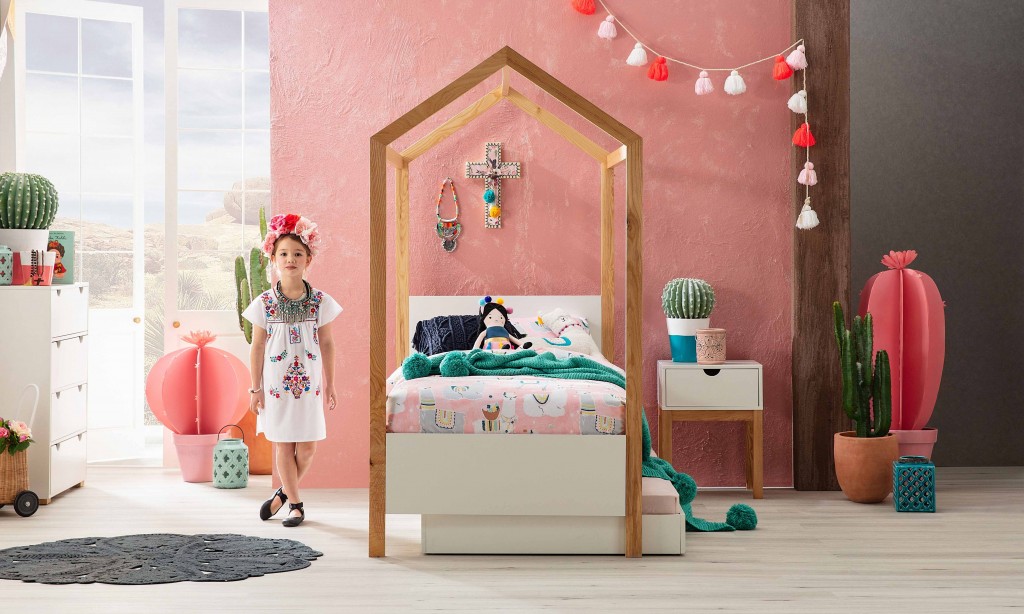 LAUGHTER & DREAMS ON THE BUNK
Bunks are an eternal favourite. For parents, they're a fantastic space saver – and for kids, well, they're just super fun!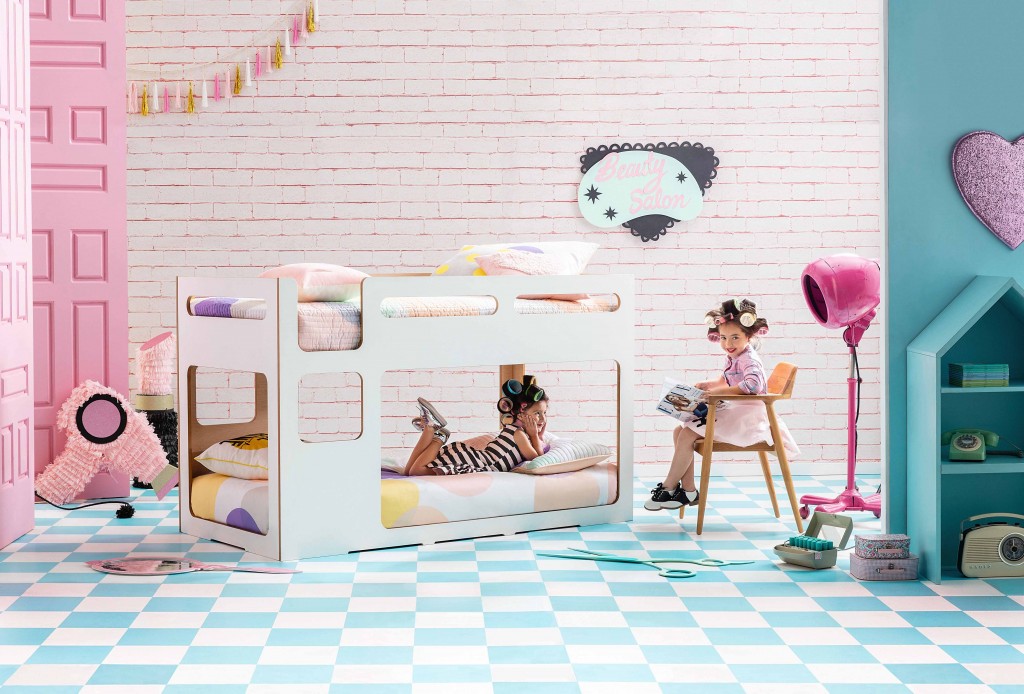 ABOVE: Available in a range of colour options, the My Place Bunk will soon become your bambino's fave spot in the world – the place she'll go to laugh the night away with her sibling or best friend. Fear not, however, they'll get some sleep in too – in between giggles!
BELOW: If your kids are slightly older, consider the Carter. This kids bunk bed is a hangout spot that is tailor-made for the rockstars of your family.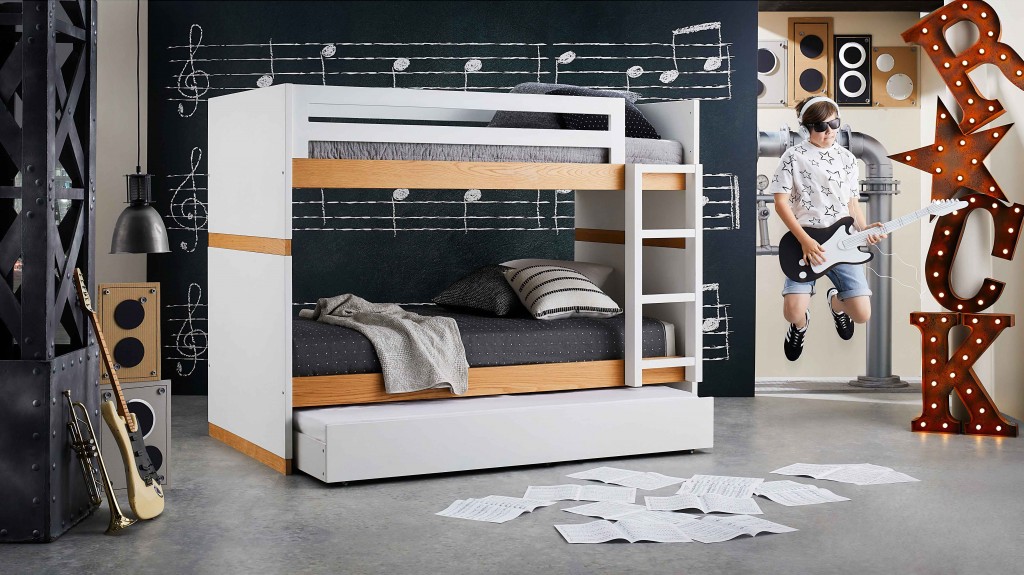 THE MAGIC OF STORAGE
For children, there's an enchanting mystique about a bed in which they can stash away their treasures. When the lights go out, they'll be content in the knowledge that their favourite memories and possessions are close by – as well as all of their loose clothes, shoes, papers, books and toys! Yes, they'll love their storage bed – and as you look at your now clean house, so will you.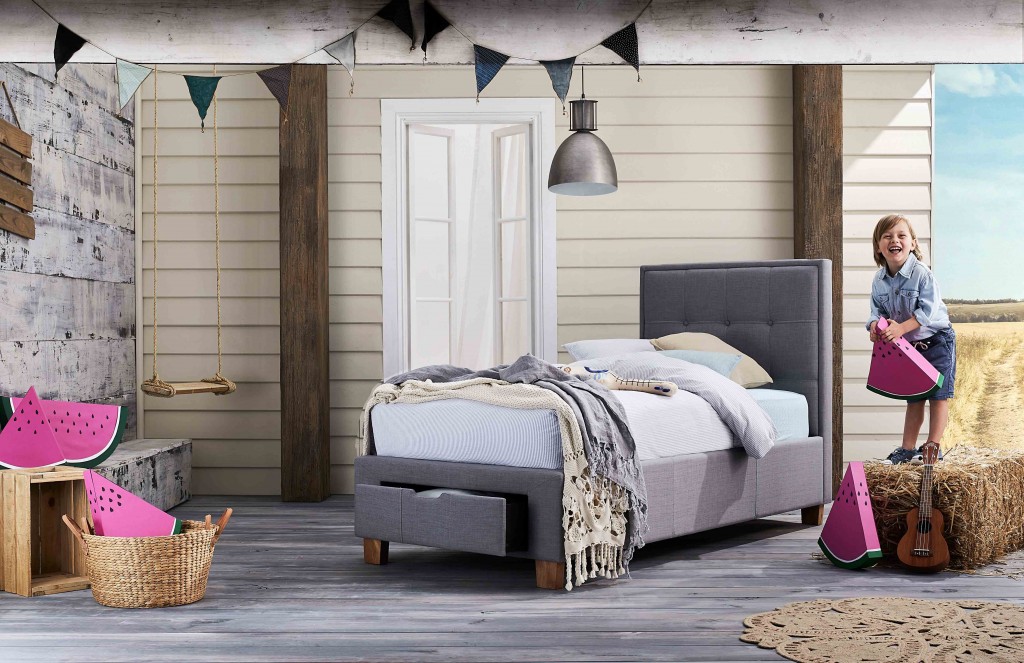 ABOVE: The Halo's under-bed storage drawer is the perfect home for all of their goodies or even that spare blanket they'll need on those extra chilly nights. When shut, the drawer itself neatly blends in with the bed's on-trend fabric upholstery design, making this a fabulous choice for their room.
BELOW: The Hunter Bed gives you and your young dreamer options. Customisable, the Hunter can either be a kids bed with storage or a kids bed with trundle – the choice is yours!  If you select the latter, you'll no longer have to painstakingly shove that spare mattress away in the back corner of your home – just seamlessly slide the trundle in and out from under the bed when their bestie comes around.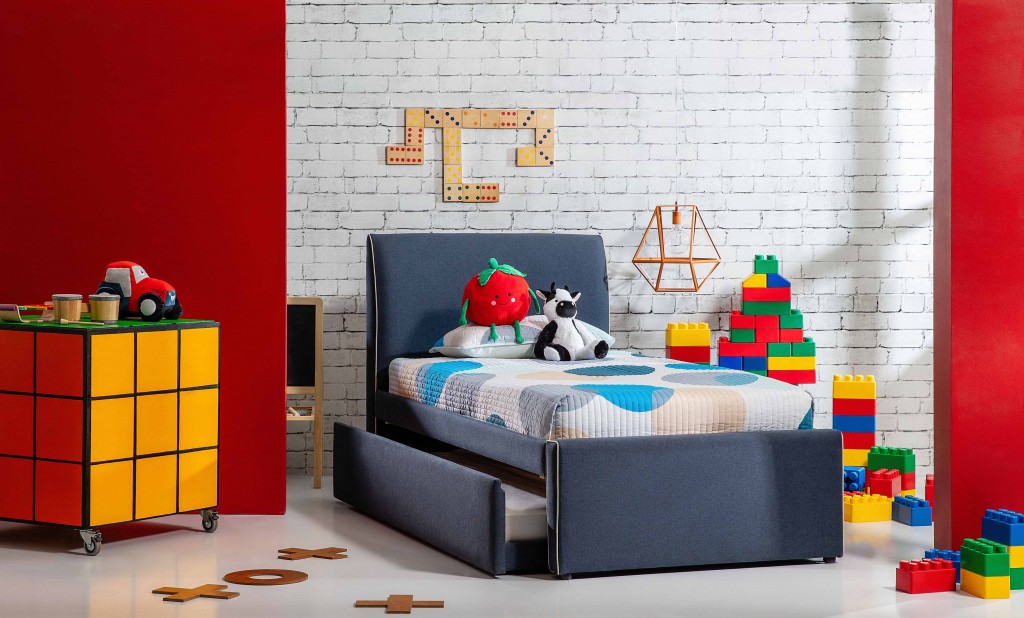 TREND SETTERS
From fun and fashionable to graceful and elegant – with the right bed, it's never been easier to give your child's bedroom a sense of style that lets their personality shine.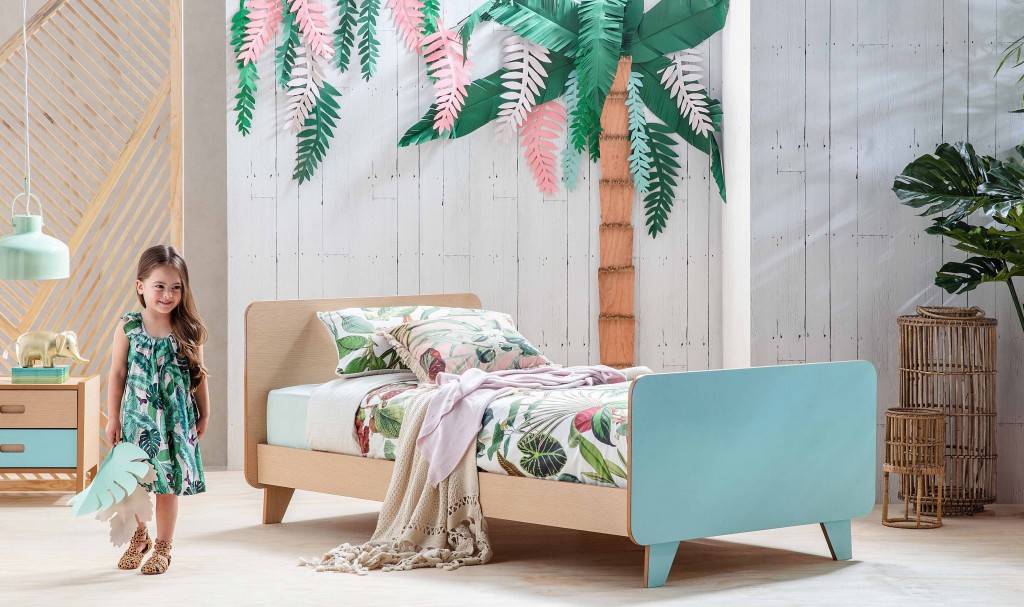 ABOVE: The retro pastels and timber tones of the Frankie Bed will give any kid's room a cool, laid-back vibe. Available in a range of colours, the Frankie's relaxed flair will perfectly complement your cheeky little monkey.
BELOW: The elegant design of the Amore will bestow your young one's room with a classic sense of style. For those children with timeless taste, this is most certainly the bed that will have them saying 'That's Amore!'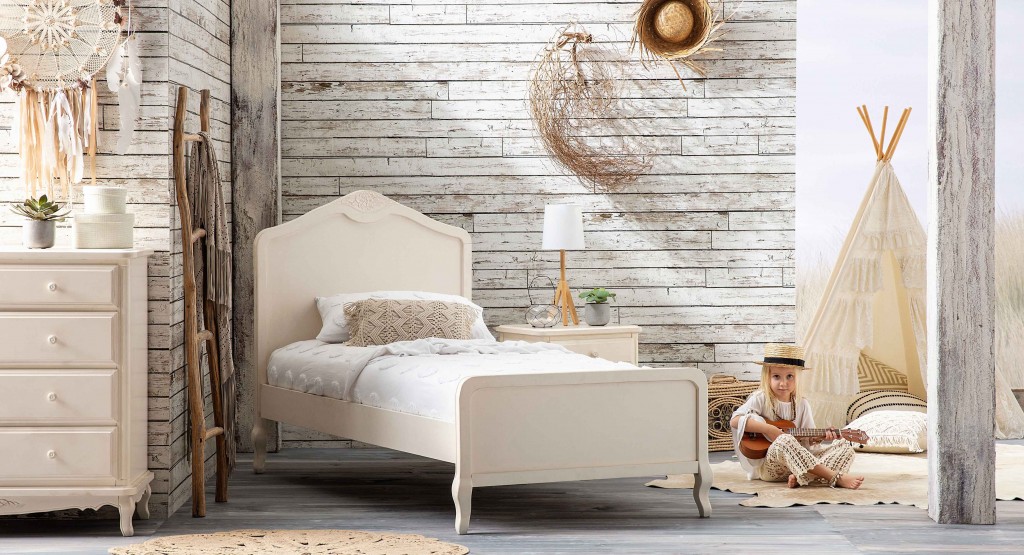 The right bed will not only ignite your mini me's imagination – it will inspire you too! To browse more of Domayne's splendid range of kid's beds, explore online, or head into your local Domayne store where you and your little one can experience them for yourself.
Happy dreaming!