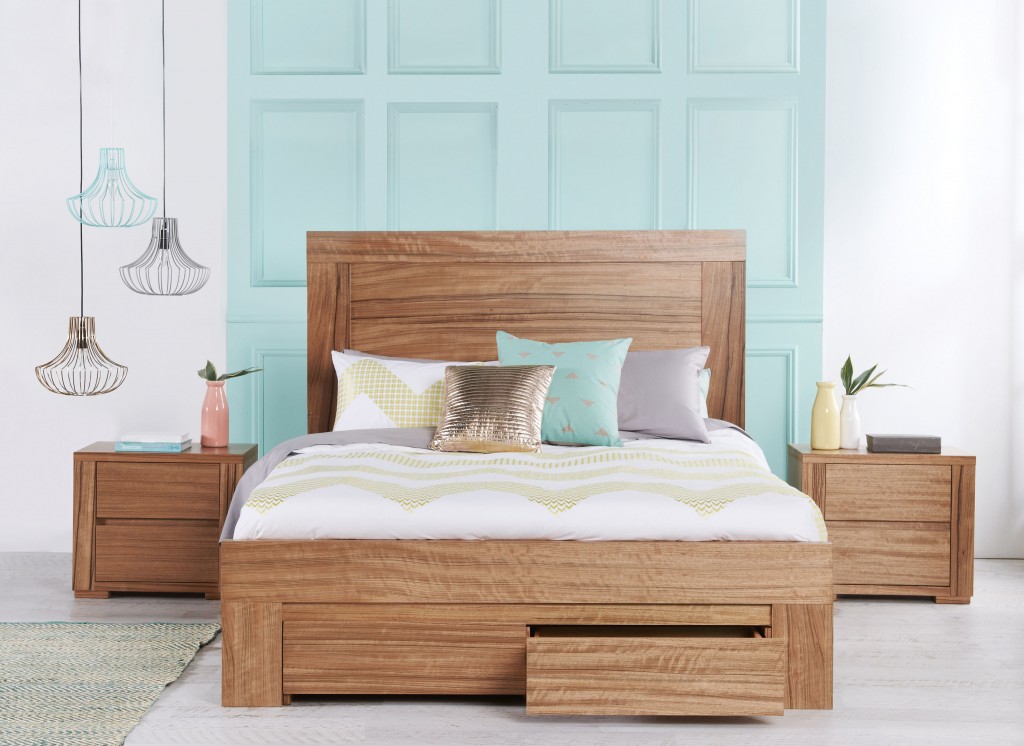 Dream Team: Check Out Domayne's Beautiful New Beds
---
Revamp your slumber zone with a brand new bedtime story exclusively from Domayne and prepare for bedded bliss…
PRECIOUS METAL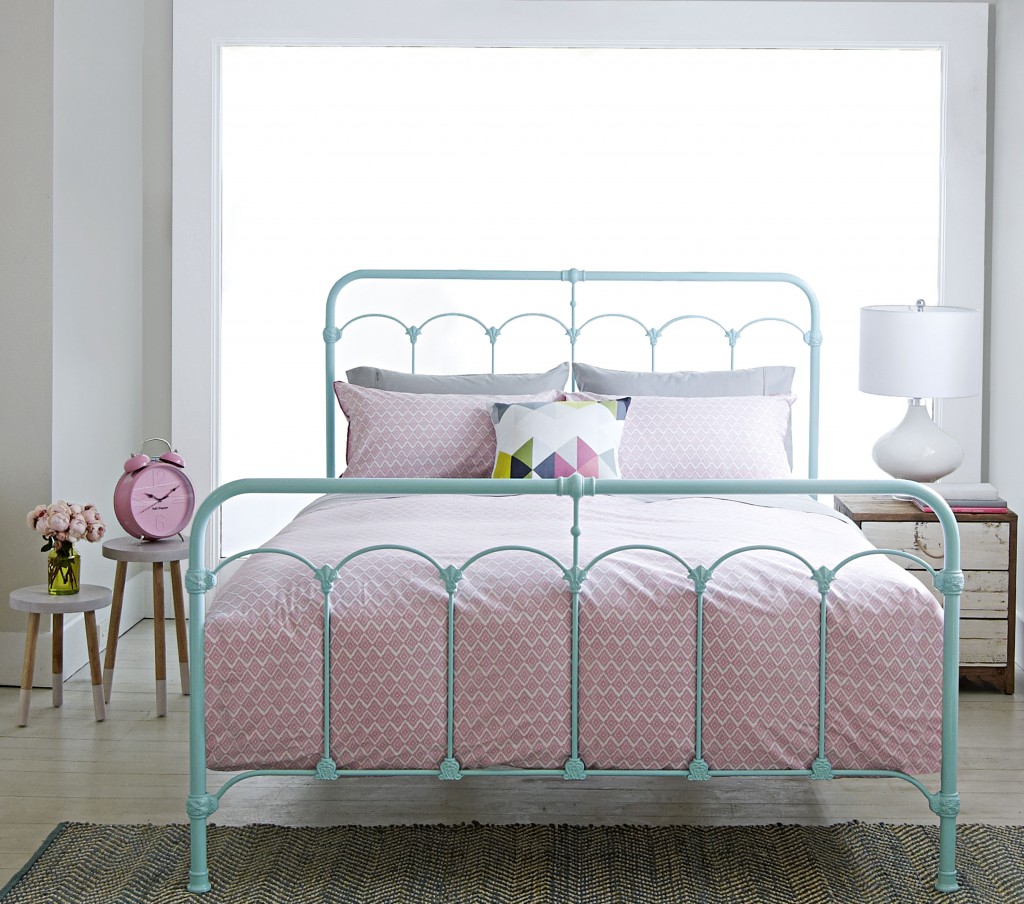 Ooh la la! Conjure an air of old-world romance in your boudoir with the charming 'Le Petite' Bed Frame. Intricately constructed from premium cast-metal, the exquisite detailing decorating both the header and footer of the bed inspires a classic vintage look. Shown here in mint, 'Le Petite' is also available in lilac, black or white.
PASTEL PERFECTION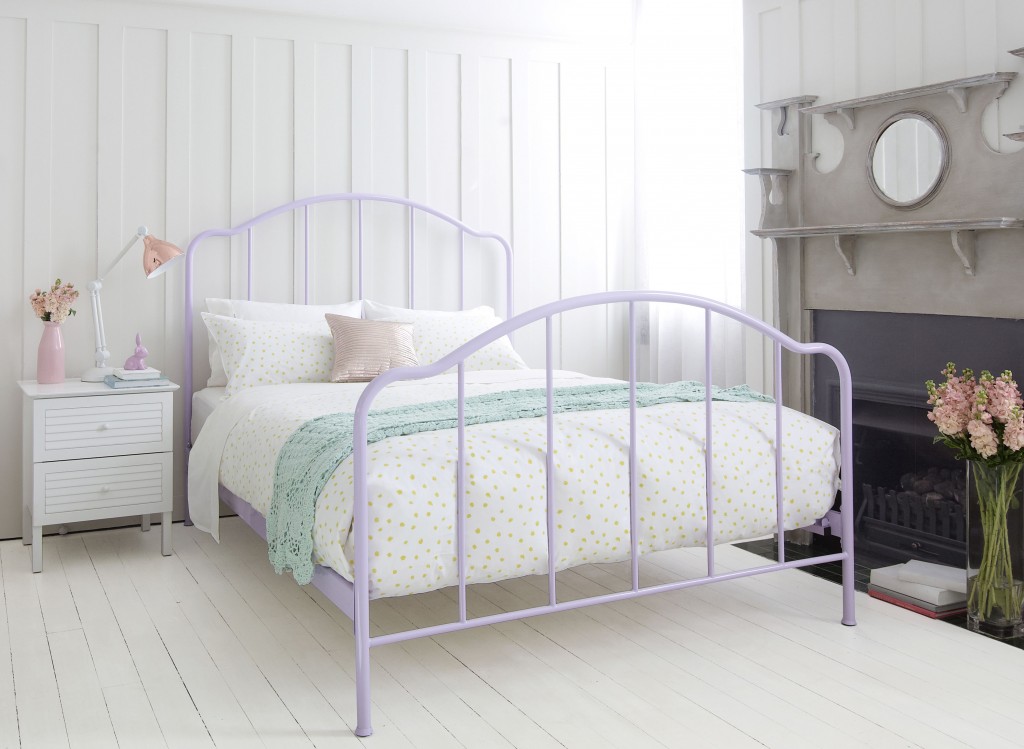 Refresh your bedroom in time for Summer with a liberal serving of sweetness and light in the form of the elegant 'Wednesday' Bed Frame. Crafted from sturdy metal and shown here in pretty lilac, this timeless design is also available in soft mint and pristine white.
A MODERN CLASSIC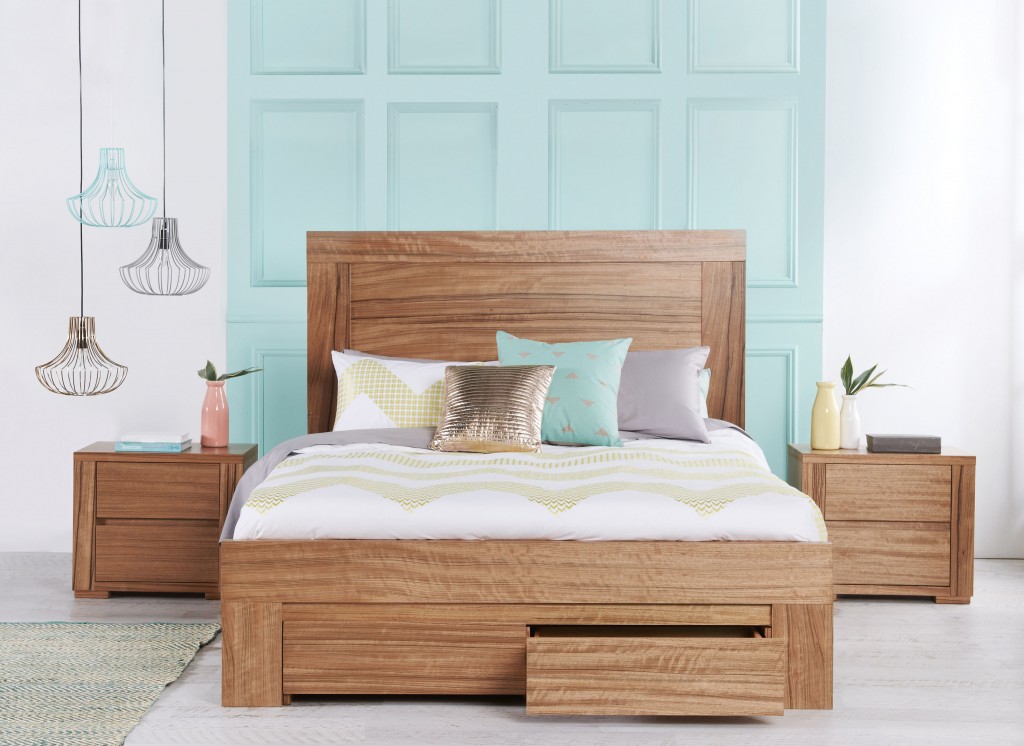 Pssst…this bed has a secret. Two, in fact. Hidden under-bed storage drawers where you can stash all your secrets, or at least pack away those bits and pieces to keep your sleep retreat clutter-free! Warm and welcoming, the sturdy 'Nova' boasts strong, clean lines, solid timber slats and a rich Walnut veneer finish.
SCANDINAVIAN NIGHTS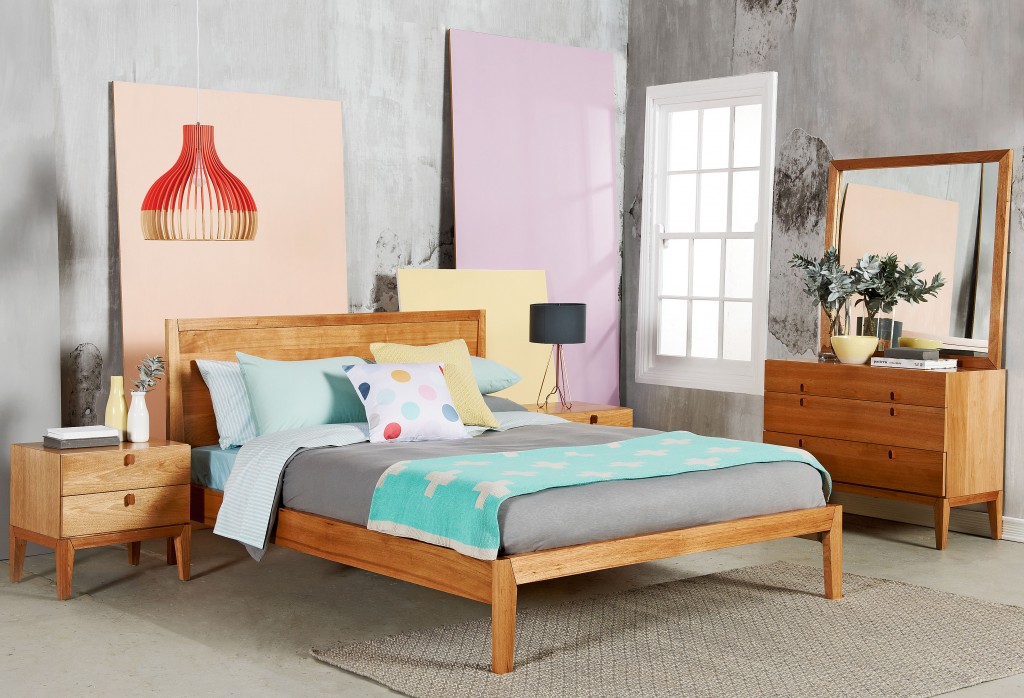 What's not to love about the 'Lola' Queen Bed? She's a true Scandi bombshell with those characteristically simple, clean nordic lines and elegantly tapered legs showcased to perfection in stunning Mountain Ash veneer. Team her with the 'Lola' 2-Drawer Bedside Table and 3-Drawer Lowboy to show-stopping effect.
To view more of our fabulous new season bedroom furniture collection, head to your local Domayne store or grab a cuppa and shop online.