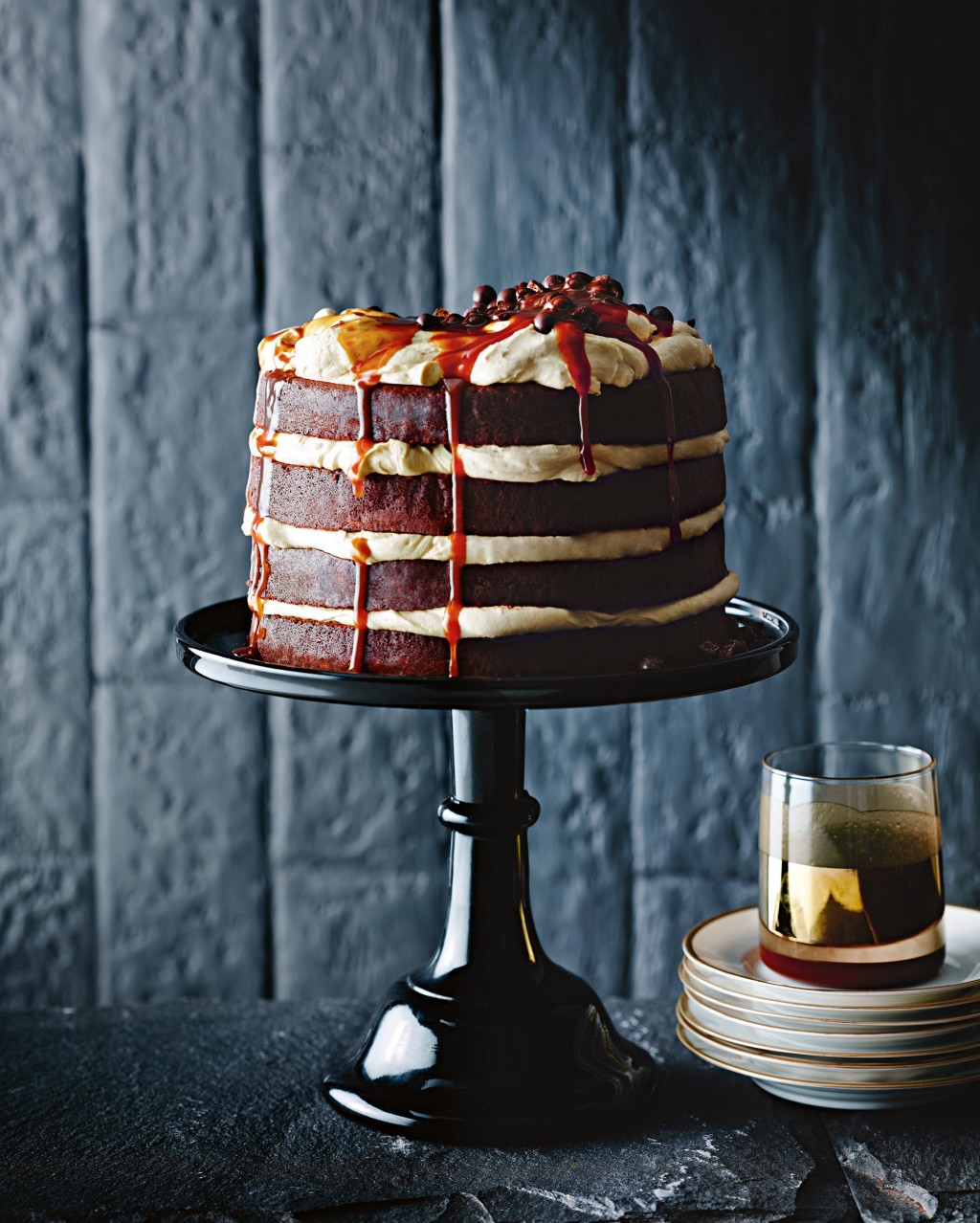 Espresso Martini Layer Cake
---
Taking its coffee liqueur cue from the classic espresso martini, this luscious and sophisticated layer-cake is guaranteed to make any occasion a grand one.
Espresso Martini Layer Cake
Ingredients
200g unsalted butter, softened
2½ cups (550g) caster sugar
4 eggs
250g sour cream
150g dark (70%) chocolate, melted, cooled
3 cups (450g) self-raising flour
¾ cup (75g) cocoa
1 cup (250ml) Kahlua
½  cup (125ml) pure (thin) cream
¼ cup (60ml) vodka
75g chocolate-coated coffee beans, chopped
Coffee Icing
1kg cream cheese, at room temperature
175g unsalted butter, softened
1½ tbs instant coffee granules, dissolved in 1 tbs warm water
2½ cups (300g) pure icing sugar
1 Preheat oven to 160°C. Grease and line two 20cm springform cake pans with baking paper.
2 Beat butter and 13/4 cups (385g) sugar in an electric mixer fitted with the paddle attachment on medium-high speed until thick and pale. With the motor running, add eggs, 1 at a time, beating until combined. Reduce speed to medium-low, then add sour cream, chocolate and a pinch of salt.
3 Combine flour and cocoa in a bowl, then beat one-quarter flour mixture into chocolate mixture, then one-quarter (60ml) Kahlua. Repeat, alternating between the flour mixture and Kahlua, beating constantly until combined.
4 Divide batter between pans and bake on the same rack in the oven for 1 hour 10 minutes or until a skewer inserted into the centre comes out clean (if both cakes do not fit on the same rack, then swap halfway through cooking time).
5 Cool in pans for 10 minutes then remove and cool completely on a wire rack.
6 To make the caramel, combine the remaining 3/4 cup (165g) sugar and 2 tbs water in a small saucepan and place over medium heat.
7 Bring to a simmer and cook for 8 minutes or until golden. Carefully add cream and a pinch of salt, stirring until smooth. Set aside to cool completely.
8 For the icing, beat cream cheese and butter in the bowl of an electric mixer on high speed until combined, then reduce speed to medium and gradually add coffee and icing sugar, beating constantly until combined.
9 Trim the tops of the cakes to level, then slice each cake in half horizontally so there are 4 cake layers. Brush each cake evenly with the vodka.
10 To assemble, place one cake layer on a cake stand and spread with one-quarter icing. Repeat layering three more times, finishing with a final layer of icing.
11 To serve, top with the coffee beans and drizzle over caramel.
Tools of the Trade
Take your culinary endeavours to the next level with these quality home appliances from Domayne.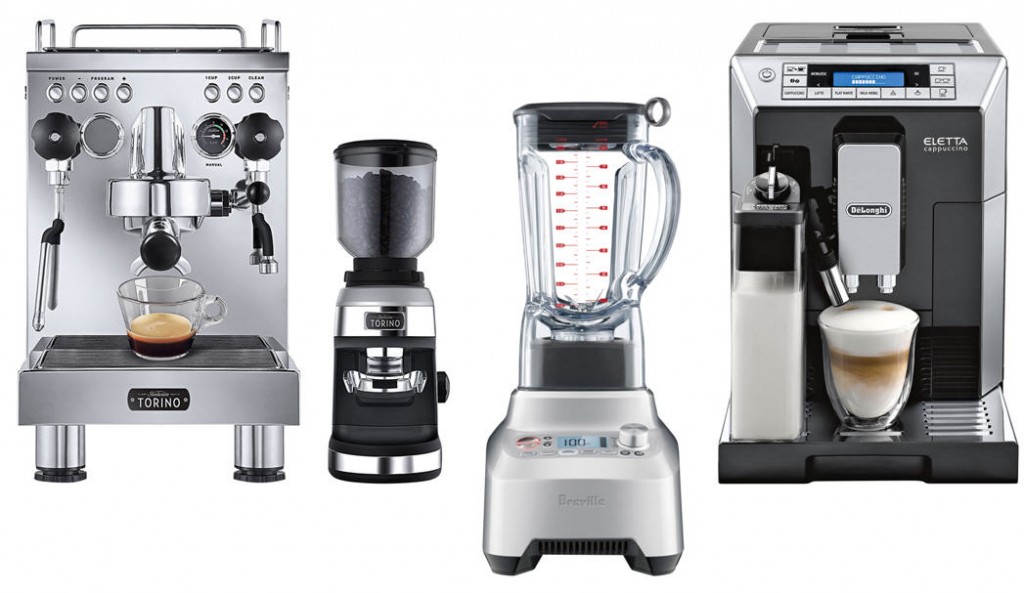 Appliances from left: Sunbeam Torino Coffee Machine, Breville The Boss Blender, DeLonghi Eletta Automatic Coffee Machine
Interested in more tasty recipes? Indulge in some delicious comfort food with this melt-in-the-mouth Slow Cooker Chicken Cacciatore.