Festive Fare: Crispy Duck Wonton Canapes
---
Recipe courtesy of  Better Homes and Gardens
Get the Christmas party started with these cracking crispy duck canapes! The perfect pre-dinner tempter, these smashing starters are guaranteed to become a festive favourite.
Crispy Duck Wontons
Prep time: 20 mins
Cook time: 25 mins
Makes 8
8 square wonton wrappers
Vegetable oil, for deep-frying
1 duck breast
Sea-salt flakes and freshly ground black pepper, to season
1 Lebanese cucumber, thinly shredded
1 green shallot, thinly sliced diagonally
¼ cup hoisin sauce
1 Tbsp rice wine vinegar
Notes: Fresh duck breasts are available from supermarkets and poultry stores. You can substitute with chicken, if you like.
Method
1. Line 2 oven trays with baking paper. Cut each wonton wrapper into 4 squares. Pour oil into a small saucepan to a depth of 3cm. Heat over a medium heat until hot. Add 8 wonton squares and cook for 1-2 minutes or until golden and crisp. Transfer to 1 of the prepared trays. Repeat with remaining squares.
2. Preheat oven to 180°C. Heat an extra 2 tsp of the oil in a small frying pan over a medium-high heat. Season duck, and when oil is hot, add to pan, fat-side down. Cook for 3 minutes or until golden. Turn and cook for a further 2 minutes or until browned. Transfer to second prepared tray and bake for 10 minutes or until just cooked through. Set aside to cool.
3. Put wonton squares on a serving platter. Shred duck and put in a bowl. Add cucumber and shallot and stir to combine. Put sauce and vinegar in a small bowl and stir to combine. Top each wonton with duck mixture and sauce mixture. Serve.
Tips: To save on cooking time, use a ready-cooked roast Peking duck breast instead of fresh. Heat in the microwave on high/100% for 40-60 seconds, then shred.
Serve your canapes in style with these stunning accessories: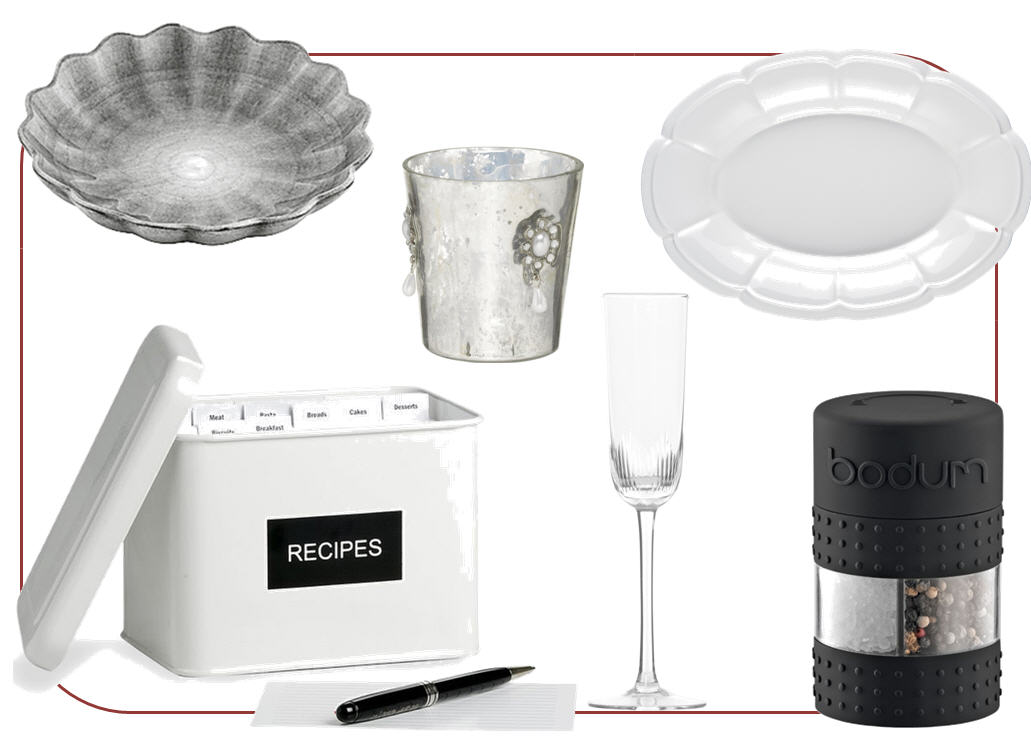 Clockwise from top left: Mateus Oyster Bowl, Vintage Tealight Holder, Whitehouse Oval Platter, Bodum Bistro Dual Grinder, 'Oslo' Champagne Glass, Recipe Card Box