Festive Fare: Melting Moments Mmmmm…
---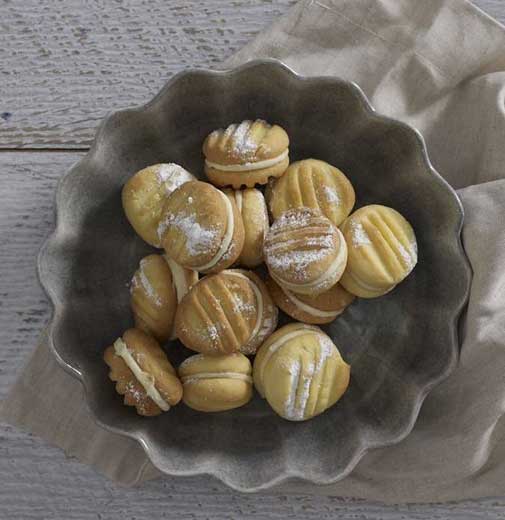 Treat your loved ones to a delectable home-baked gift this Christmas with these moreish melting moments – courtesy of Domayne's own Senior Visual Merchandiser, Meagan! Once you've made 'em, pop them into one of our gorgeous cookie jars or quaint canisters for the sweetest Chrissy present ever. Oh, and don't forget to leave a few of these tempting treats for Santa with a cold glass of milk!
Melting Moments
350g salted butter, softened
½ cup icing sugar
2 tsp vanilla bean paste
2 cups plain flour, sifted
½ cup corn flour, sifted
Filling:
70g butter, softened
3 cups icing sugar
1 tsp vanilla bean paste
3 Tbspn milk
1.Preheat oven to 180°C.
2. Place the butter, icing sugar and vanilla paste in the bowl of an electric mixer and beat until light and creamy and colour is pale. Lightly stir in flour and cornflour until combined. Roll teaspoons of mixture into balls, place onto lined baking trays. Press gently down onto ball with a fork and repeat process (allow room for spread) cook in oven until lightly golden. Cool on a cooling rack.
3. To make filling place all ingredients into a bowl and mix with electric beaters. Add more milk if necessary, until creamy. Spoon filling onto one biscuit then sandwich with another. Dust with icing sugar and enjoy!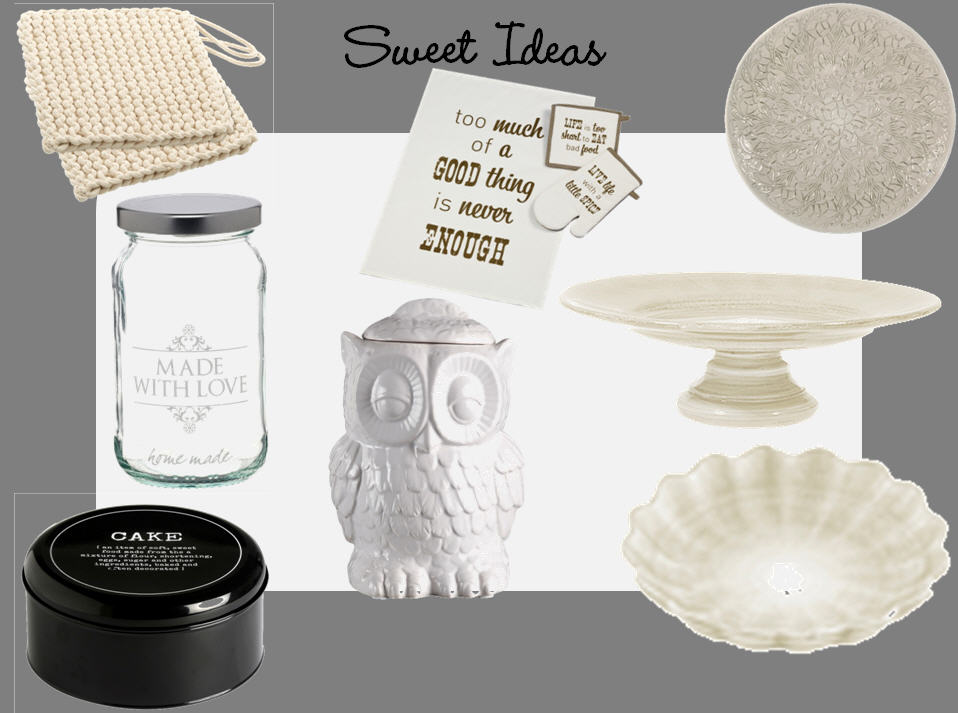 Clockwise from top left: Comforts Pot Holder, Comforts 3-Piece Kitchen Set, Mateus Lace Platter, Mateus Cake Plate, Oyster Bowl, Owl Cookie Jar, Cake Tin, Made With Love Jar