Five Minutes with Donna Hay
---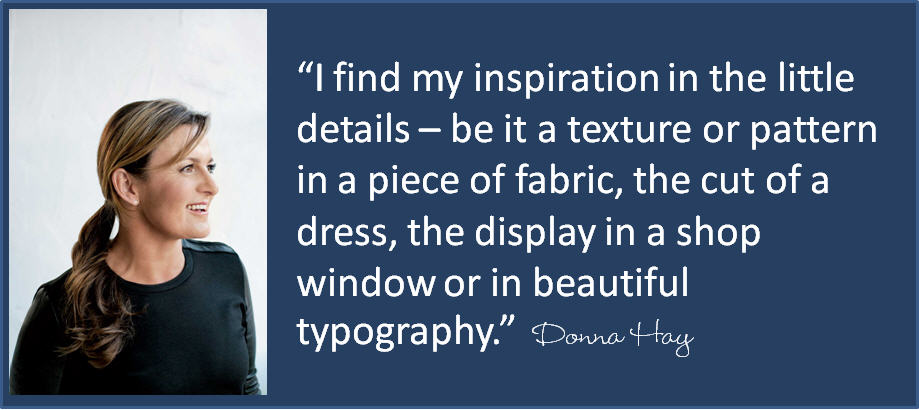 Readers of our blog will be well aware that we're huge fans of Australia's culinary queen, Donna Hay. Her exquisite range of kitchen-wares feature in our blog posts on a regular basis, as do her ah-mazing recipes – so it should come as no surprise that we positively leapt at the opportunity to chat to the food editor, cookbook author and mother (whew)! Here Donna reveals to Domayne her upcoming projects, summer entertaining dishes and her foolproof trick to get her kids to eat their vegies!
Christmas is just around the corner! What food do you look forward to cooking (and eating) during the festive period?
Like most people I tend not to stray too far from the classics but I do have a few little modern twists and shortcuts that I throw in – mainly to make my job easier and less stressful! I'm never a fan of cooking a whole turkey, as it can dry out quickly, and will usually cook the breast – it's on the table in less than an hour (you'll find this recipe in Donna's upcoming Christmas issue). I almost always make Christmas pudding – it's something I learnt to make from my late grandmother, so it's a tradition I like to keep going with my two little boys.
What inspires you on a daily basis?
I find my inspiration in the little details – be it a texture or a pattern in a piece of fabric, the cut of a dress, the display in a shop window or in beautiful typography. The world of style, design and fashion are huge influencers in what I do.
What is your go-to dish for that last-minute dinner party?
I'm pretty reliant on the barbecue for last-minute meals. I usually like to flatten a chicken, sprinkle it with smoked paprika, chilli flakes and lemon juice and barbecue it. Flattening the chicken means it cooks in half the time. Or I might cook a butterflied lamb leg and then serve it with a couple of salads, some hummus and flat bread.
Summer brings lots of fresh salads, which salad is going to be a staple at summer parties this season?
This summer is all about the slaw – and not just the standard cabbage and carrot number. Think ingredients like fennel and apple with buttermilk dressing, or finely shredded kale and red cabbage, or Asian slaw using Chinese cabbage and fresh herbs like coriander and mint.
What was your inspiration behind your dinnerware collections?
The Modern Classic White range celebrates my love for snow-white bone china – I love classic, simple, clean lines. I wanted to create something for every day that could also transition to a special occasion easily. The Pure Blue range introduces a touch of my signature blue with blue accents and dainty white stitching, while Modern Nostalgia features a dainty scroll inspired by my vintage favourites in my personal collection.
Kids can be difficult to satisfy when it comes to food – what's your hot tip on cooking for kids?
My biggest tip is to keep it simple (no confronting or spicy flavours) – and try to make it fun. I recently managed to get my kids to eat their vegetables by serving dinner in 'courses'. The vegies or salad was the 'entrée' and the meat or pasta was the 'main'. It worked!
What exciting things are coming up for Donna Hay?
We're gearing up for a really busy end of the year. My new book, The New Classics, will hit shelves in early November, plus we're launching our first mobile app called What's For Dinner. I call it a meal solution that fits in the palm of your hand! I'm also excited to announce that the recipes from our Christmas issue will be bought to life in a one-hour television special screening on Foxtel's The LifeStyle Channel in early December. It's about making this most special of days a little more manageable – with easy preparation, crafty tricks and a relaxed approach to cooking, styling and decorating.