Good Things Come in Green
---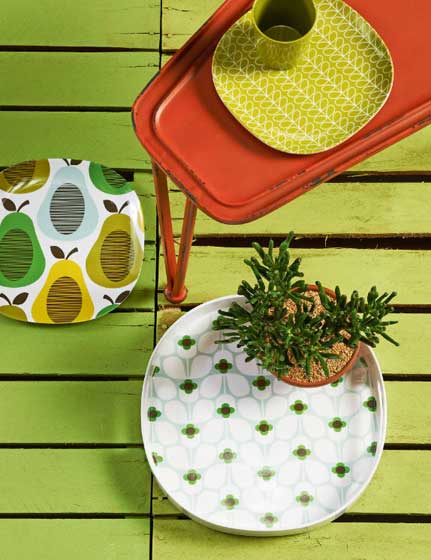 Rejuvenating. Versatile. Serene. Green.
Signifying renewal in the natural world, green is the go-to hue for giving your home decor a refreshing, harmonious spring makeover. While Kermit The Frog famously sang, 'it's not easy being green', we're thinking he just hadn't found the right shade…
Get Fresh
Looking to update your space with a cool, contemporary look for the new season? Team darker greens with blue-based greens – such as turquoise – for a stunning, oceanic reference. Prefer more of a contrast? Lighten up any room with the uplifting combination of bright white and grassy green for a clean, crisp statement.
Tip: Give the dining table a fresh edit by dressing it with pure white china and green serveware or napiery. Bring the colours of spring into the bedroom with pristine white linen and a green striped or patterned quilt cover.
As Nature Intended
Get back to nature with the earthy appeal of soft greens beautifully balanced with the rich warmth of rust and ochre hues. Try a tropical approach by teaming deep forest green with a palette of natural textures and materials such as jute, wicker, bamboo and driftwood.
Tip: Decorate your outdoor area or lounge room with a selection of lush green palms and ferns in terracotta pots.

Dripping in Jewels
Bring your decor roaring to life with a dramatic pop of jewel hues. As Pantone's Colour of the Year, emerald green is at the height of fashion adding a sophisticated, radiant appeal to any space. While not for the faint-hearted, the winning combination of emerald and hot pink accents adds flair and glamour while black and emerald brings a luxurious intensity.
Tip: Boost your lounge room's luxe appeal with emerald cushions in opulent silk or velvet fabrics – reference the colour elsewhere with vases and lamps in a similar shade.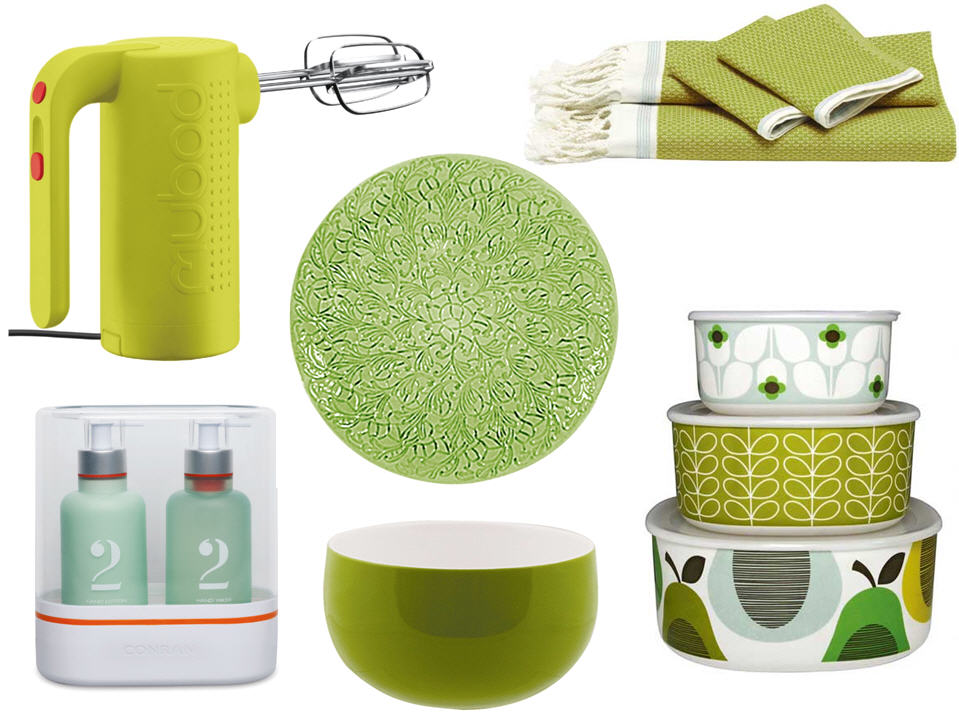 Clockwise from top left: Bodum Bistro Hand Mixer, Lace Platter Green, Santorini Towel Range, Orla Kiely Pear Mint Storage Bowls (Set of 3), Studio Noodle Bowl, Conran Body Set