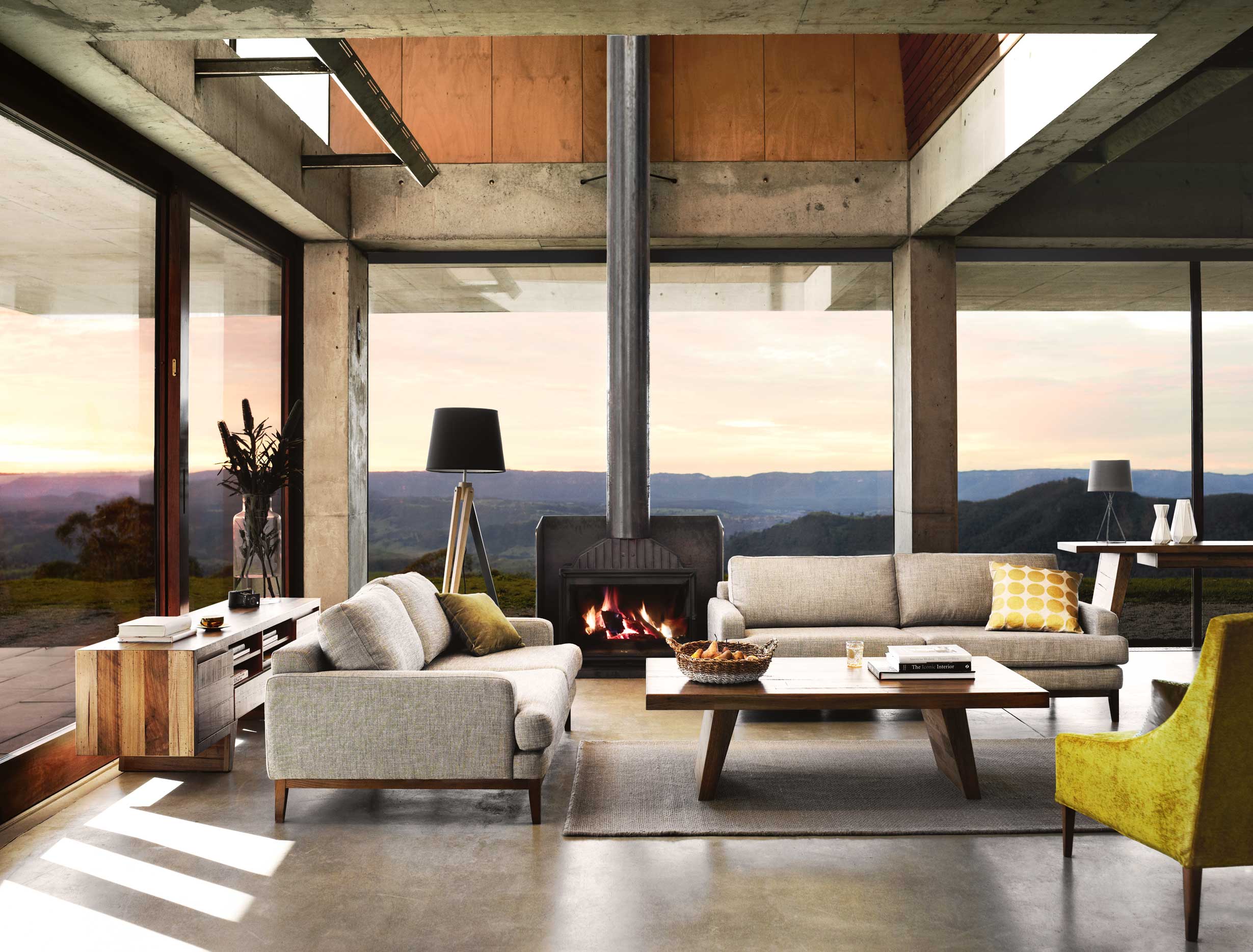 Great Southern Style: Domayne's Australian-Made Furniture
---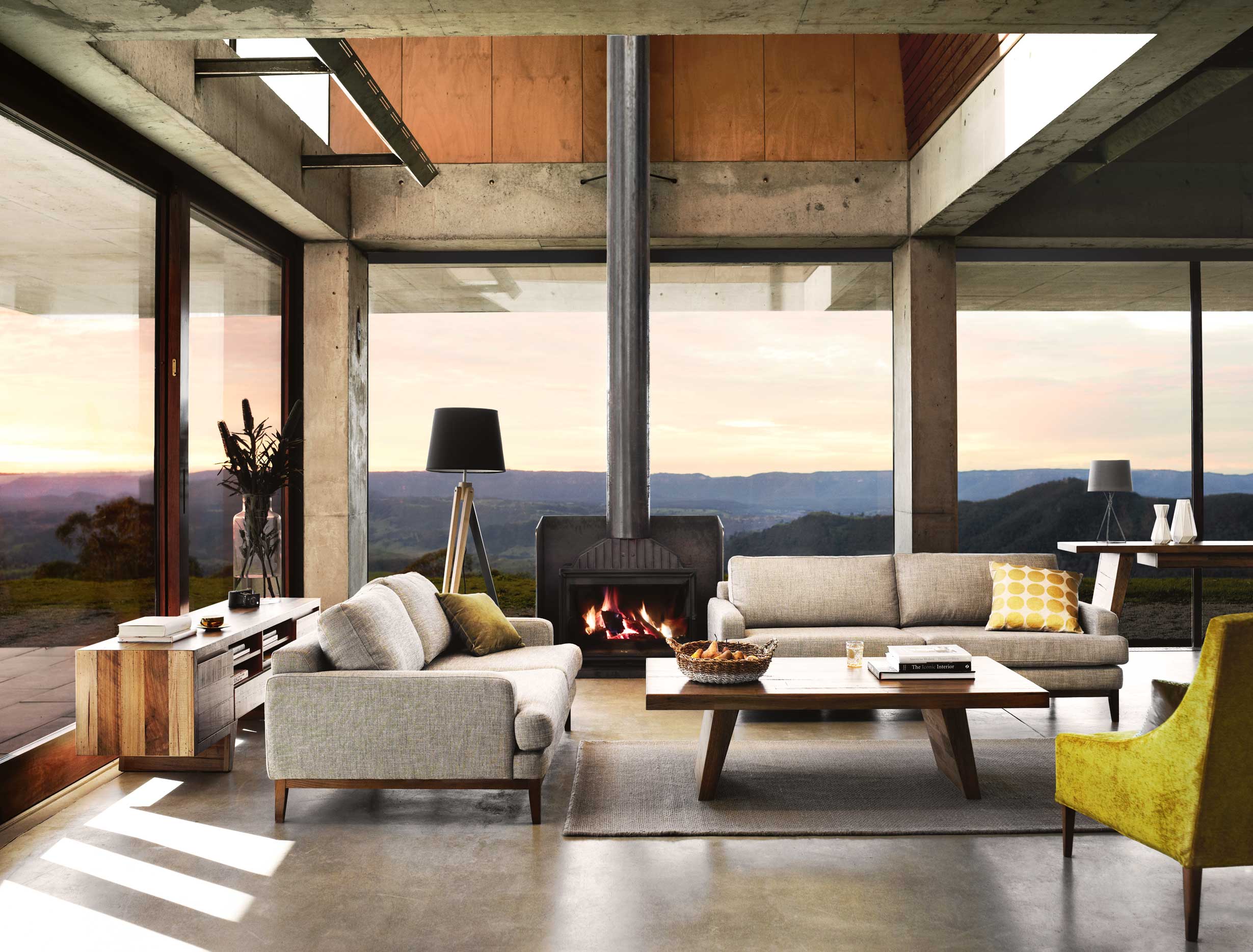 You don't need to have a home amongst the gum trees to celebrate the rare beauty of our great southern land. Discover Domayne's superb range of Australian-made furniture and be inspired to create your own bespoke piece with our fantastic range of customisation options.
For some serious homegrown eye candy, check out our Australian Story feature as seen in the gorgeous glossies: Vogue Living, Donna Hay, Country Style, Inside Out and Delicious. Make a coffee, put your feet up and peruse an outstanding collection of high quality fabric sofas, coffee tables, floor lamps, stylish accent chairs, timber dining tables, upholstered beds and much more. Here's a cheeky peek at a few of our fave shots (so difficult to choose!):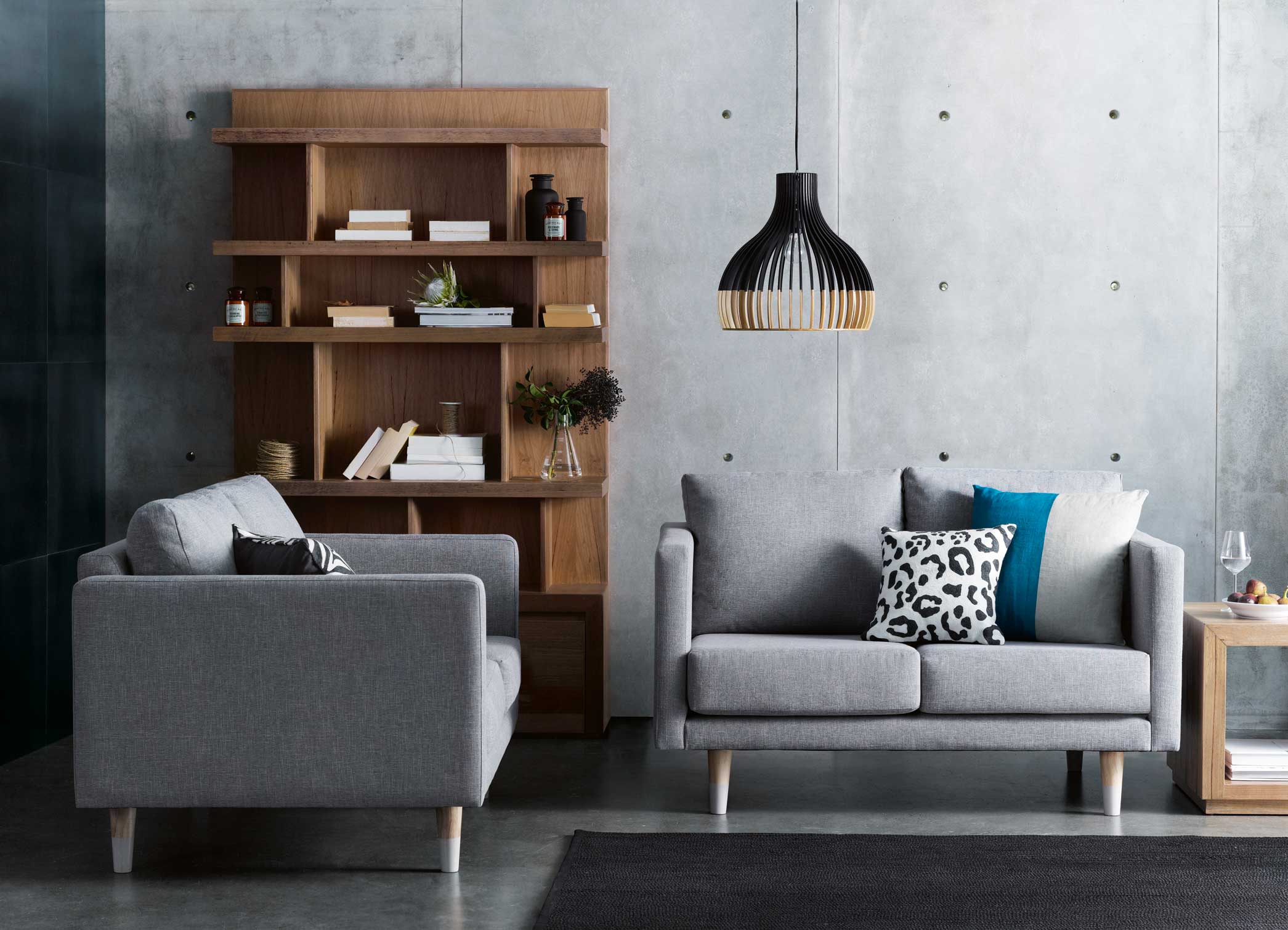 Don't you just love the uber-cool paint-dipped legs on the Scandi-look 'Tag' 2-Seater Fabric Sofa? Team the Australian-made 'Tag' with our expertly crafted recycled timber 'Pod' Bookcase and and funky 'Migo' Pendant Light for a minimalist style with an inviting appeal.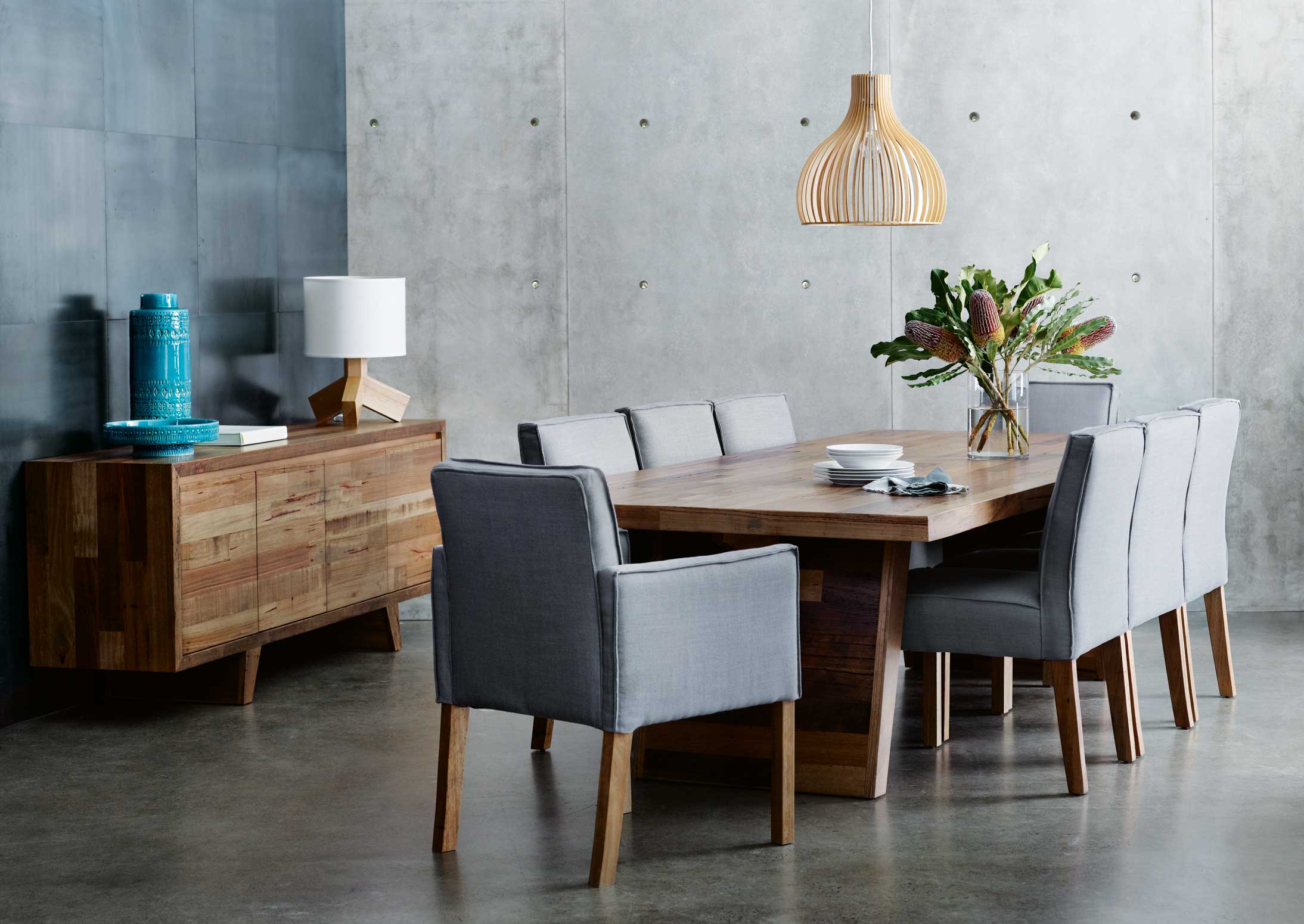 Bring nature's beauty indoors with the rich, rustic warmth and natural characteristics of Australian timber, as exquisitely showcased in the 'Ayers' Dining Table, 'Ayers' Fabric Dining Chairs and 'Ayers' Buffet in Silvertop Ash Timber. Customise this dining table to complement your decor by selecting your preferred finish.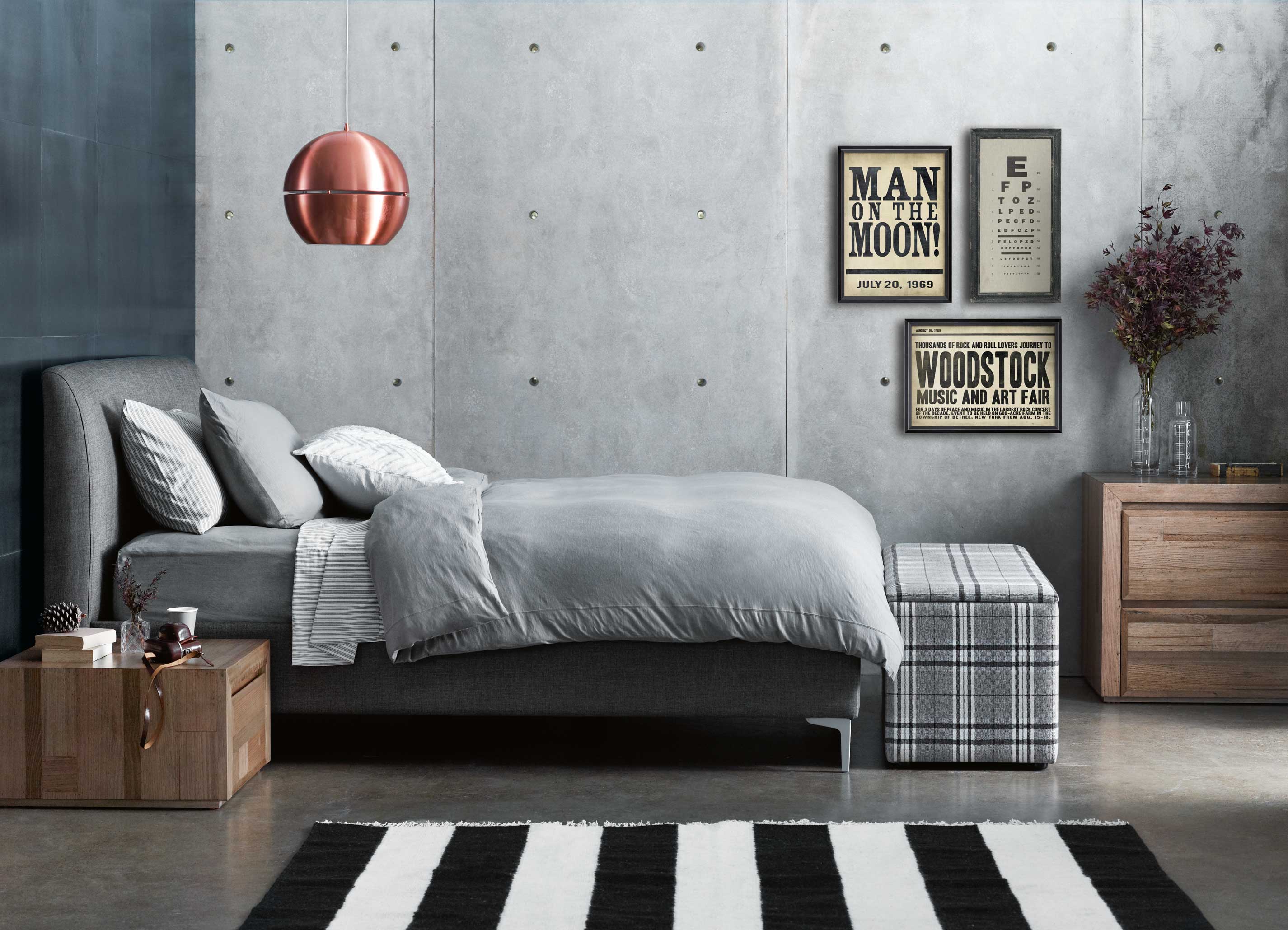 Simply sophisticated, the modern 'Lucci' Queen Bed boasts a timeless design that's versatile enough to suit any decor. The 'Lucci' features sumptuous upholstery in Zepel's 'Mega' fabric with top-stitched seams for a quality finish, adurable frame with kiln-dried plantation timber slats and fashionable metal legs. Customise this chic bed to suit your style by browsing our impressive fabric library and complement with the recycled timber 'Pod' 4-Drawer Dresser and 'Pod' 1-Drawer Bedside Table.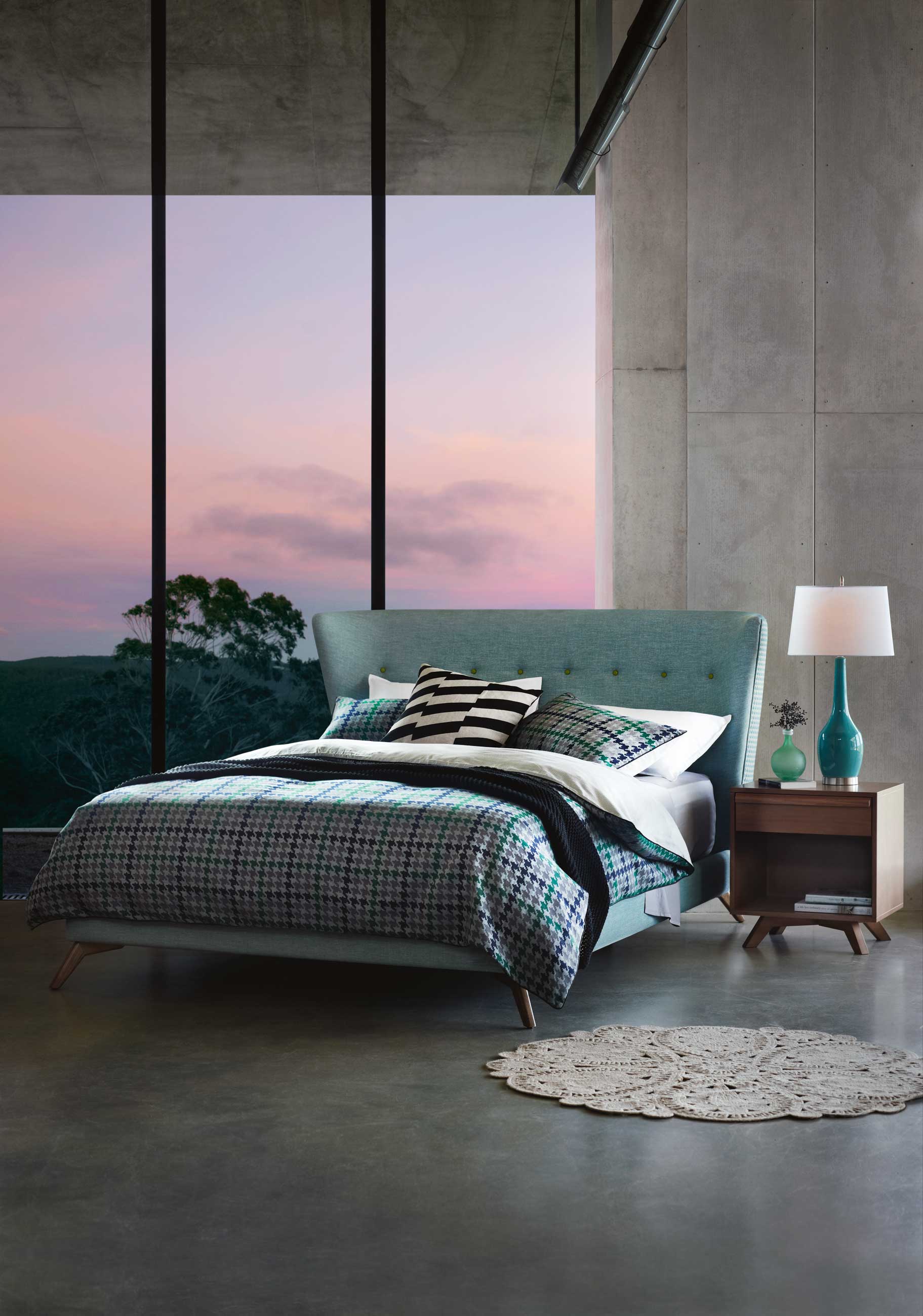 Wake up in style every morning with the retro-chic Australian-made 'Grace' Queen Bed stylishly upholstered in Warwick's 'Key Largo' fabric with a quirky houndstooth pattern on the bedhead reverse. As with all of Domayne's homegrown beds, personalise yours by selecting your preferred upholstery from our fabric library.
Want more? Head down to your local Domayne store and browse our extensive Australian-made collection or read our blog on tailoring a bespoke Australian-made bed.
Image at top: 'Ivy' 3-Seater and 2.5 Seater Fabric Sofa, 'Ayers' Coffee Table, and 'Malmo' Tripod Floor Lamp.