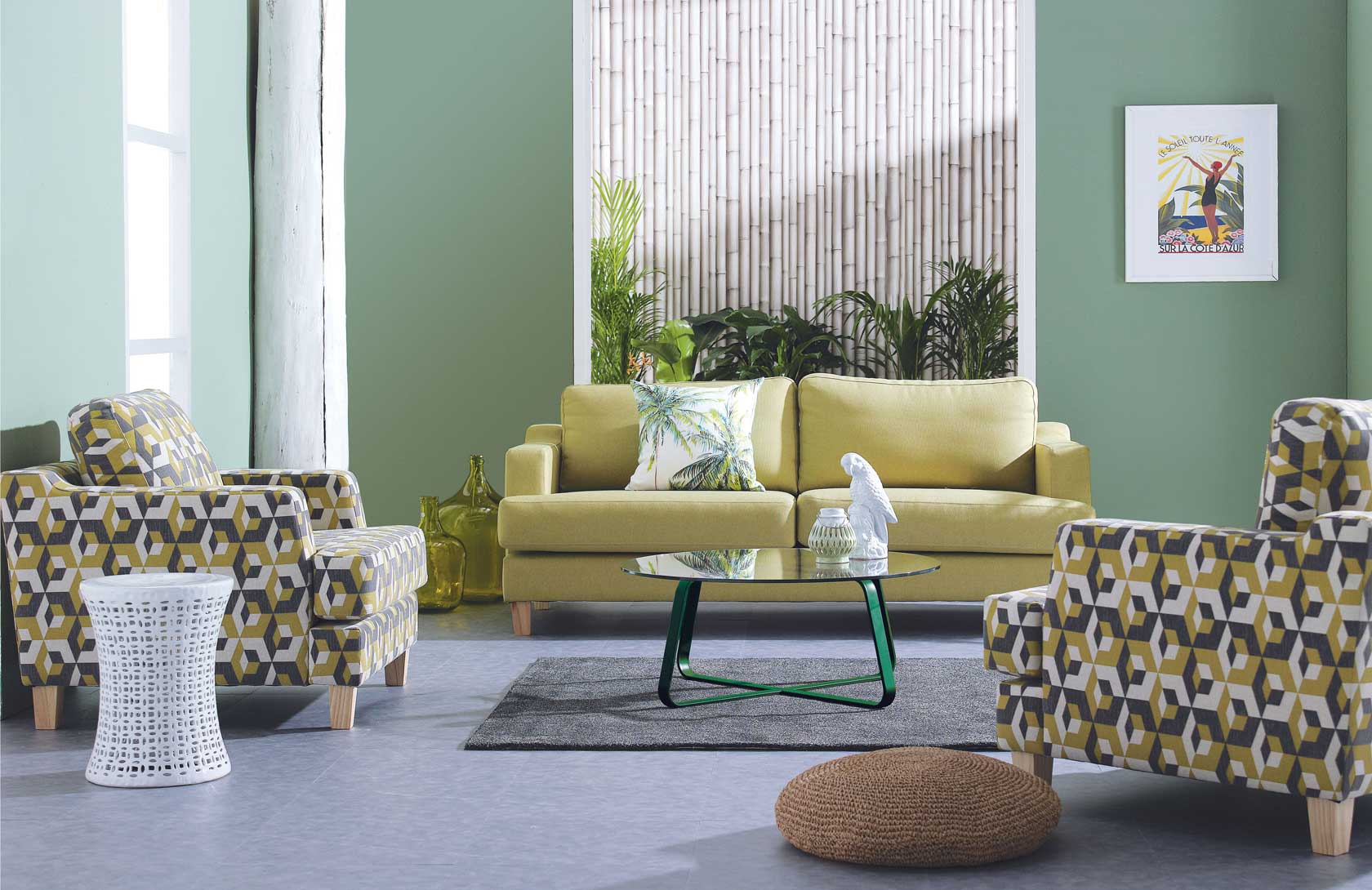 Domayne's Colour Characteristics: Harmonious Green
---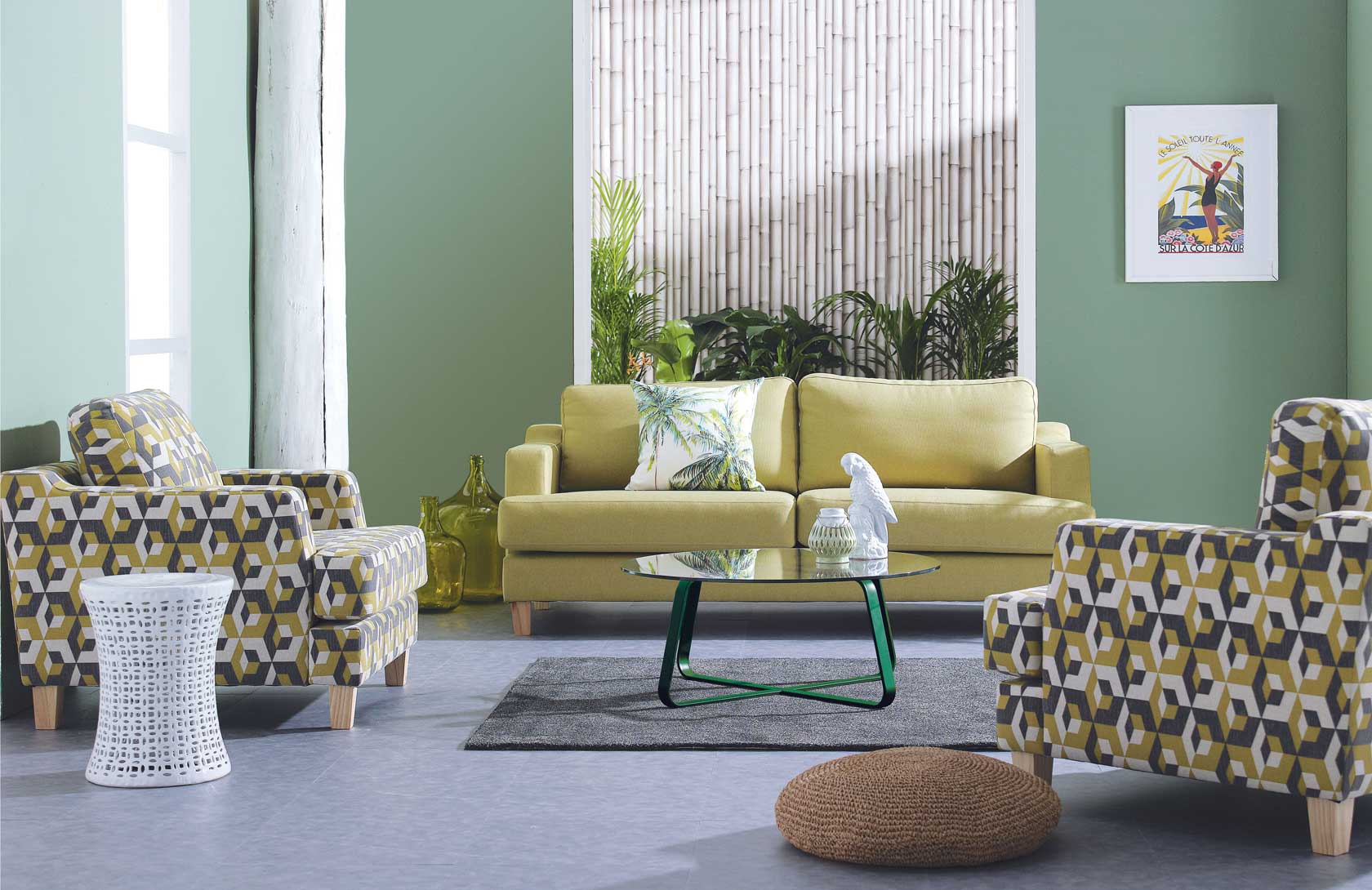 LOVE YOUR GREENS? They're good for you! If serene green is your go-to hue, it's fair to say that you're a peacemaker who seeks a life of balance and stability. You are deeply empathetic and this coupled with your nurturing side means that you can be generous to a fault. You enjoy socialising but home is where your heart is and you like to recharge your batteries by pottering about the garden or going on a nature walk. It's likely that you have very spoiled pets, as green personalities are known to dote on animals.
Materialistic at times, greens are also renowned for having an envious streak – so watch out for those possessive characteristics.

WITH COMPLEMENTS
They're positioned opposite each other on the colour wheel but unless you want your home to have a distinctly yuletide theme year-round, it's best to save the green and red accents for the festive season. That's not to say you should disregard this striking colour combo altogether – try teaming a subdued sage green with dark claret, a brick red with a soft celadon green or a pretty pastel pink with a classic hunter green. You can even try contrasting those powerful red accents with refreshing green flourishes from mother nature – think large palms in a glass vase or a bowl of shiny granny smith apples.

DREAM SCHEME
Revamp and rejuvenate your decor with these supremely green colour combinations.

NATURE LOVER Found so abundantly in nature, green and rich chocolate/mocha hues were made for one another. Enhance this lush, eco-inspired duo with the warmth of timber or the opulence of luxe leather and you'll never look back. Try a dark timber bed dressed in breezy olive and white botanical-print bed linen or brighten that chocolate leather armchair with an apple green and white chevron-print throw or cushion.

SERENITY NOW Known as analogous colours because they sit side-by-side on the colour wheel, blue and green schemes evoke a cleansing and peaceful atmosphere in the home. Punctuate the palest blue palette with measured pops of grassy greens in the form of cushions, a throw or a sophisticated table lamp – or add an unexpected touch to a cool turquoise scheme with a dash of zesty lime.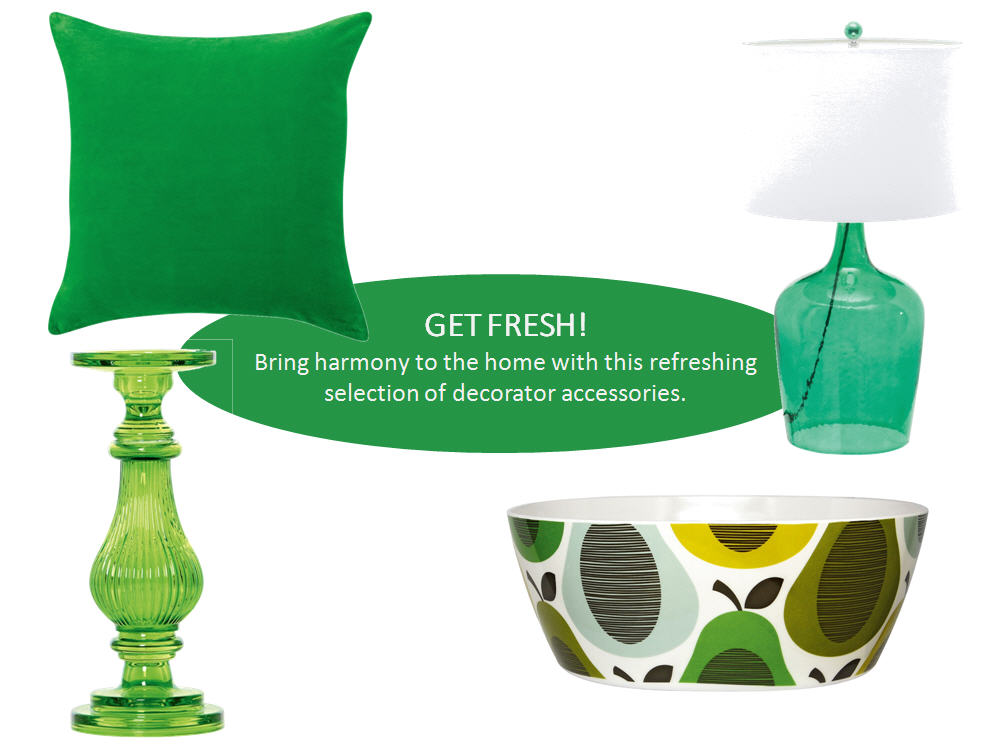 Clockwise from top left: 'Florida' Velvet Cushion, 'Hulk' Lamp, Orla Kiely Giant Pear Salad Bowl, 'Rio' Glass Pillar Candle Holder
For a greater selection of Domayne decorator pieces in this beautiful hue, visit our gorgeous green gallery – or discover more about Domayne's colour characteristics with our Zesty Yellow, Flamboyant Orange and Tranquil Blue posts.