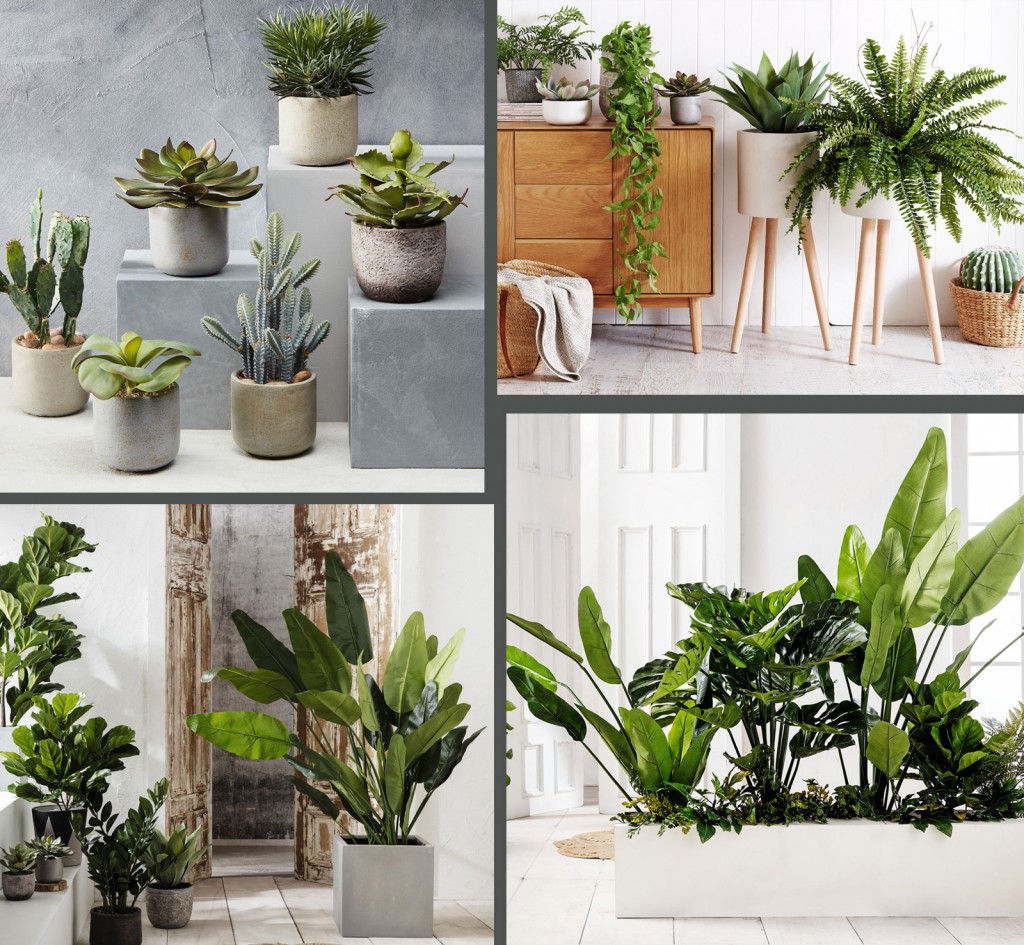 Here's Why You Should Fill Your Home With Gorgeous Greenery From Domayne
---
Indoor plants are trending in a big way – #jungalowstyle and #plantlife are very popular hashtags on Instagram, and there are hundreds of Pinterest boards dedicated to pot plants and indoor greenery.
The great thing about houseplants is the sheer variety available out there – small succulents, flowing vines, delicate ferns, leafy trees, trimmed topiaries – the list goes on!
However, if the idea of constant care and maintenance that comes with owning indoor plants intimidates you or you lead a busy lifestyle juggling a lot of roles then the vast array of gorgeous greenery from Domayne is a great alternative.
The beautiful botanicals from Domayne look so real, lush and lifelike, you'll be hard-pressed to tell the difference between them and the real thing – the distinctive details, colour variation and true-to-life textures on offer are truly astounding. Plus you don't have to worry about all the pruning, trimming, removal of dead leaves, watering, monitoring of sunlight intake, potting, re-potting , and mulching that comes with it!
We've compiled a list of all our favourite foliage to help you choose something for every corner of your home.
Potted Trees
Potted trees come in a variety of sizes but the large ones that measure at over 100 centimetres or even close to 200 centimetres are perfect for odd nooks and crannies that may look awkward while empty but transform into an eye-catching part of your décor with the right pot plant. We love leafy fiddle leaf trees, vibrant monstera split philo and neatly preened topiaries.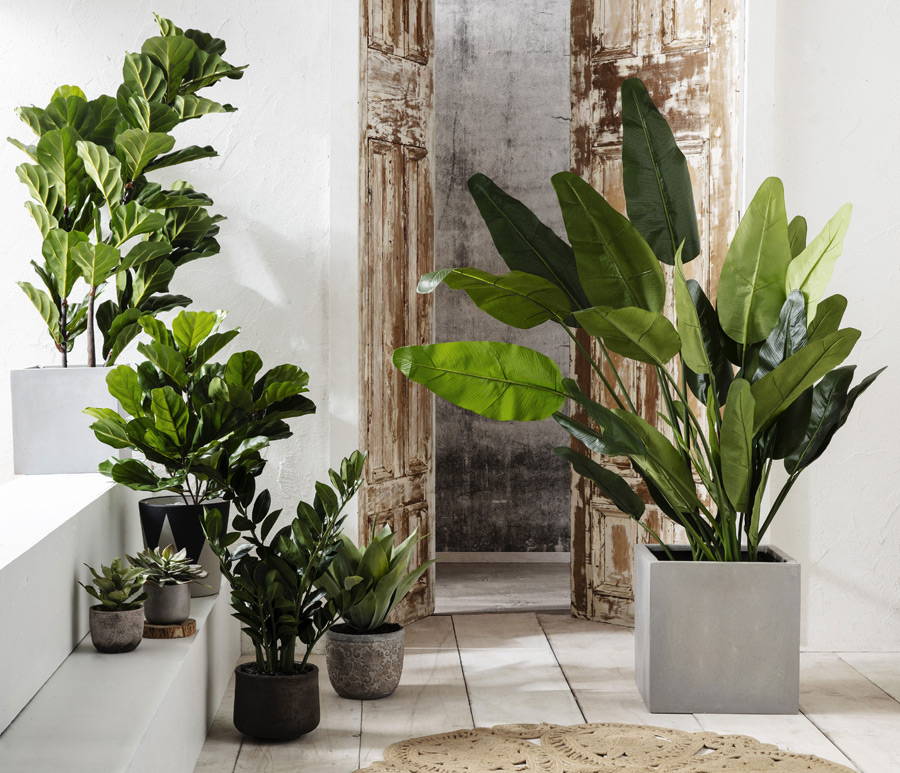 Pictured above:
Fiddle Leaf Fig Potted Plant 65cm | Simone Arrangement 50cm | Desert Succulent Potted 20cm | Spathiphyllum 100cm Potted Plant | Jagger Pot in Black Small & Large |Azure Cube Pot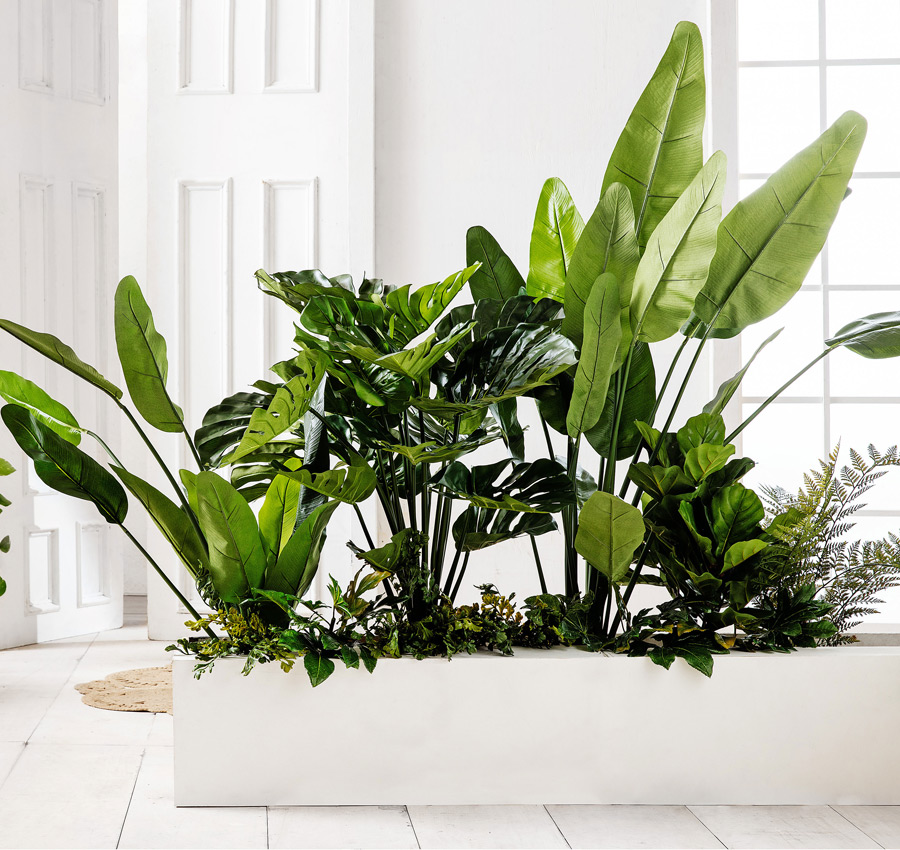 Pictured above:
Travellers 120cm Palm Leaves | Monstera Split Philo 98cm Plant | Travellers Palm 180cm Leaves | Fern 89cm in Grey Pot | Fatsia 75cm Leaf
Small Succulents
The soothing sight of succulents is highly appealing. With so many options to choose from – ranging from subtle shades of sage to jewel-like emerald green – you can place one in every room in your home. A beautiful agave bush is perfect for the kitchen windowsill, while a desert cactus works well next to an accent or armchair in the living room, and a small needle succulent is a great choice for your desk or home office.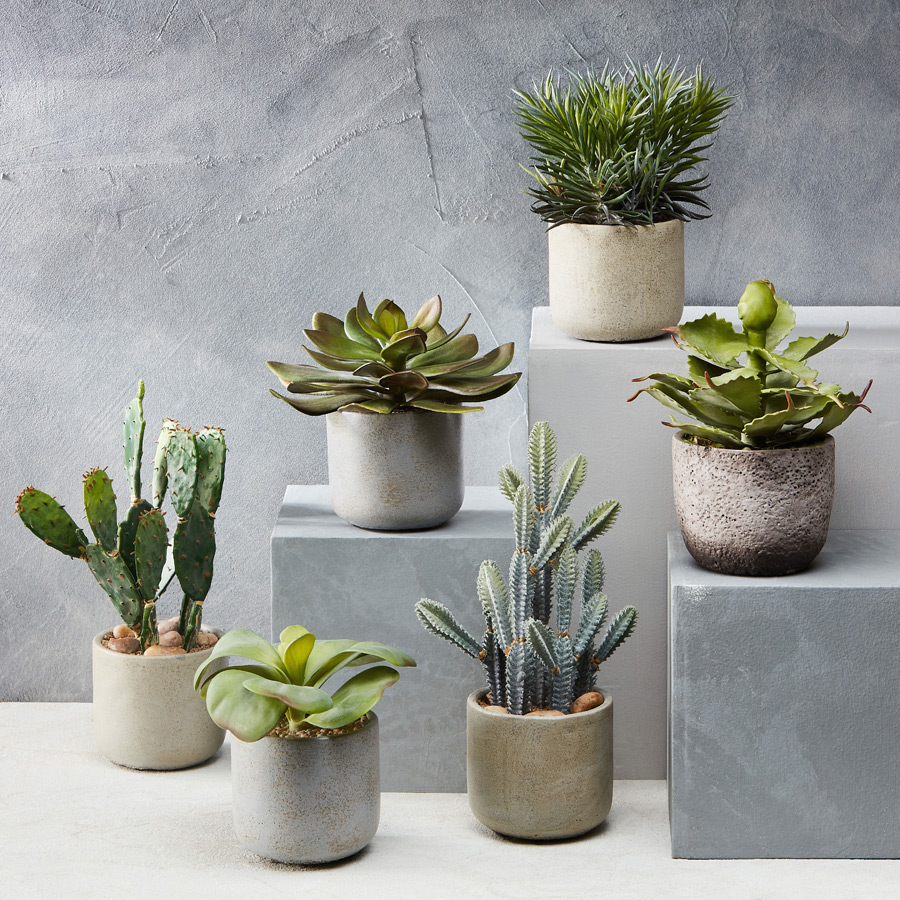 Pictured above:
Needle Succulent 23cm | Desert Cactus 58cm | Desert Succulent Potted 20cm | Succulent in Cement | Desert Cactus Small
Cascading Vines and Ferns
If you want to truly immerse your home in greenery, hanging leaf garlands draped on high beams in the living room, bedroom and dining room can really lift the mood of a room. If you don't have a place to hang your vines and ferns from, you can always perch them on a high window sill, raised alcove or on the topmost shelf of your bookcase or display unit.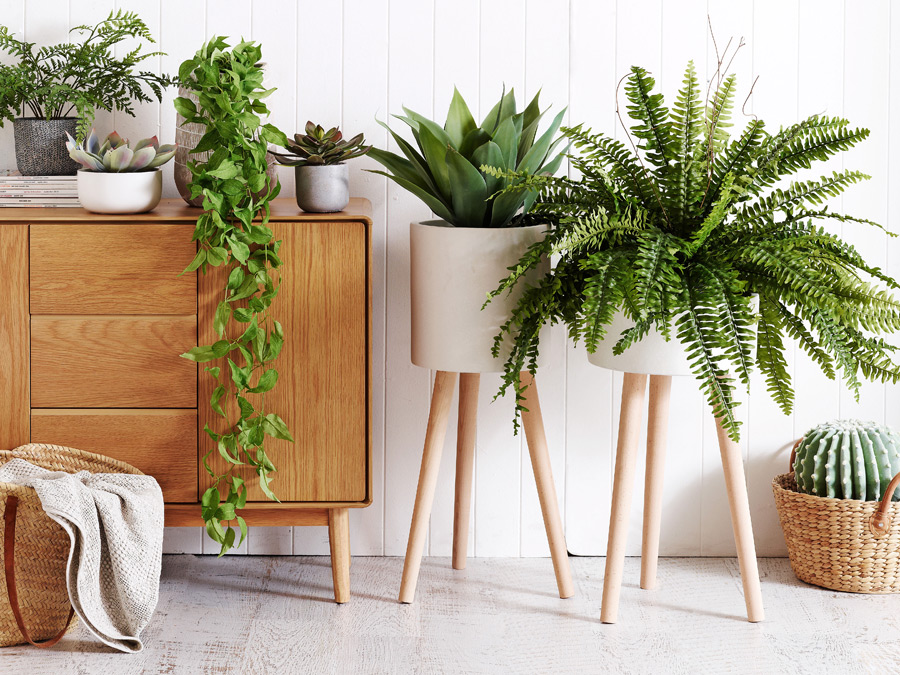 Pictured above:
Leaf Garland Hanging 160cm | Potted Fern 89cm in Green | Boston 80cm Fern in Black Pot | Simone 50cm Plant Arrangement | Daintree Echeveria 19cm in Bowl | Desert Succulent Potted 20cm | Namibia Cactus | Robert Gordon Natural Woven Baskets Set of 3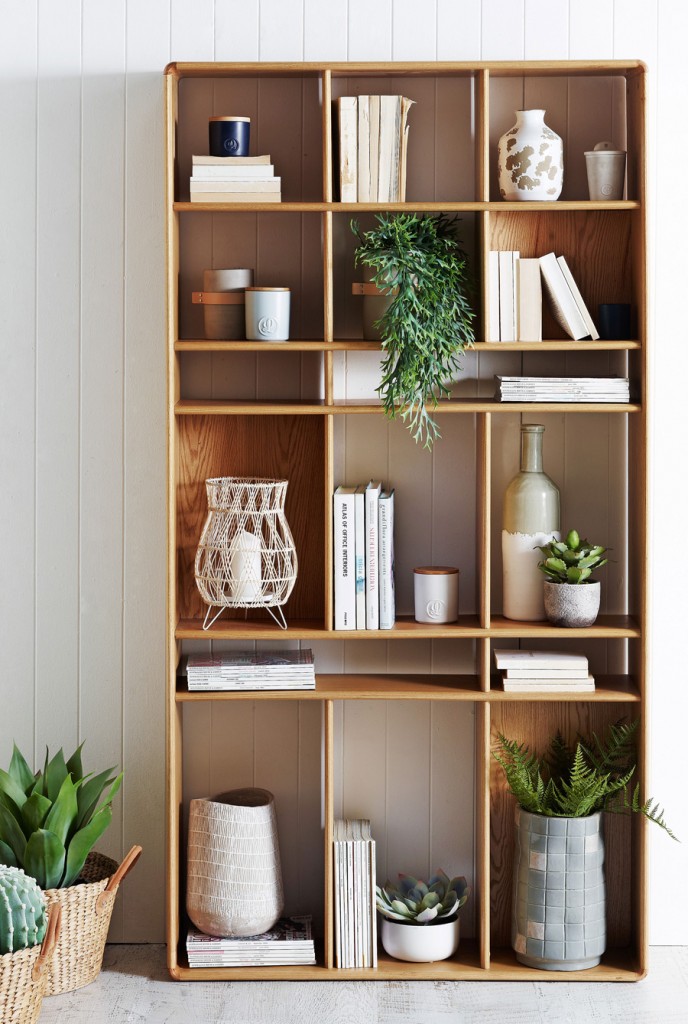 Pictured above:
Daintree Echeveria 19cm in Bowl | Laei Ceramic Vase in White Large | Metro Robbie Rattan Hurricane Lamp Medium | Nomad Check Terracotta Vase Large
Ready to brighten up your home with a vibrant and refreshing burst of greenery? Whether it's a fiddle leaf tree that's won your heart or a staghorn spray that's caught your eye, at Domayne you'll find a huge range of houseplants that look so real you'll want to take them all home!
Please note: Products are for indoor use and should be kept out of direct sunlight.