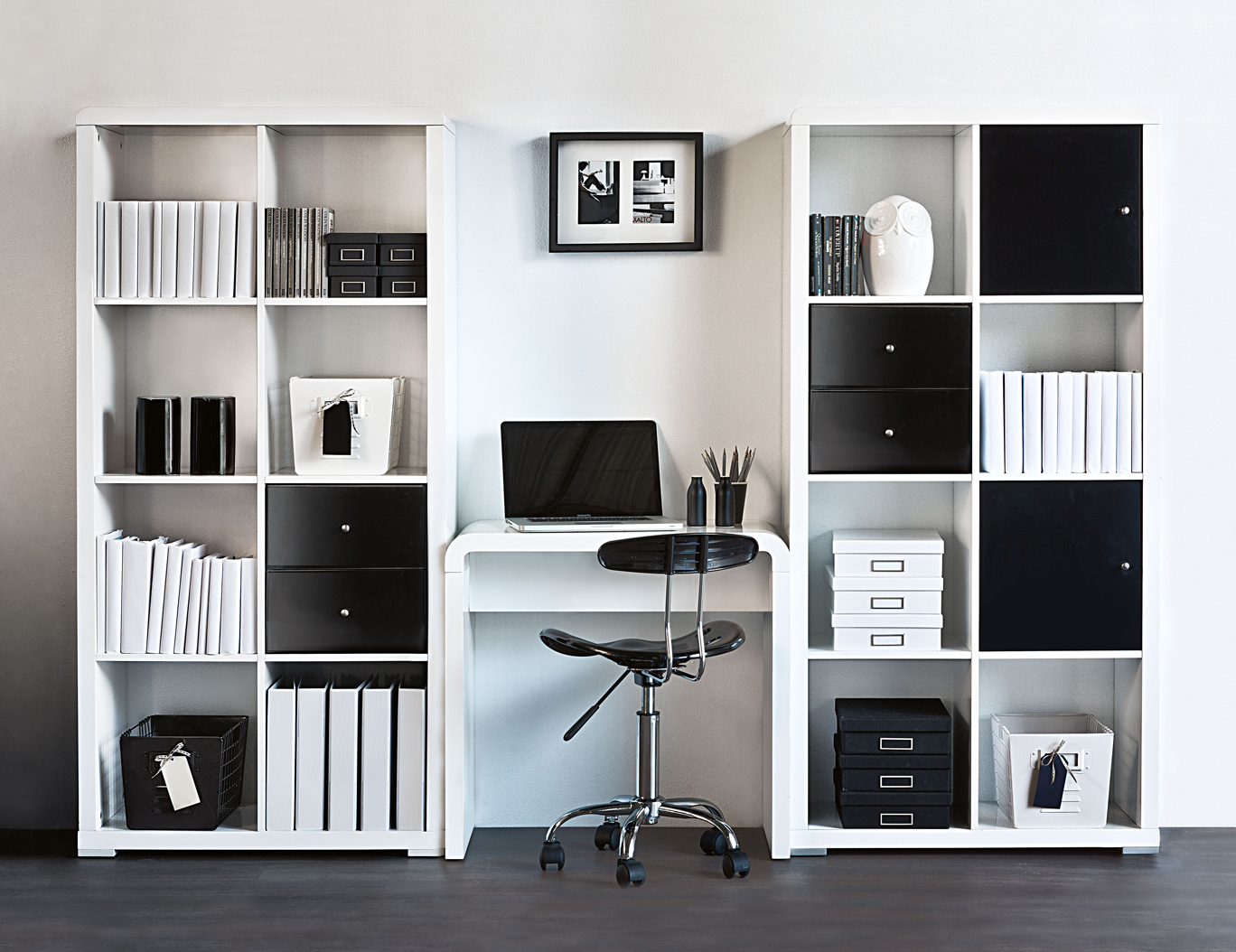 Work it! Multi-Function Home Office Furniture
---
Workstation not working for you? If your home office is more a case study in mismanagement than a productive smart-space, it's time for a makeover. Whether you're short on square feet, need storage solutions or are looking to create a dual-function home office/guest room – be inspired by these innovative ideas.
Dual-Purpose Office Furniture
Get that spare room working double time with stylish home office furniture that can do double the work! Want your office space to double as an easy entertaining area? Consider Domayne's chic, multi-functional 'Axis' Swivel Desk.
A true all-rounder, the adaptable 'Axis' Swivel Desk seamlessly transforms your home office into an entertaining zone. Thanks to its simple swivel action, the 'Axis' cleverly converts from a spacious desk with storage space for books and printer to a fashionable console table/divider/bookcase/casual dining table. Double the fun – and functionality!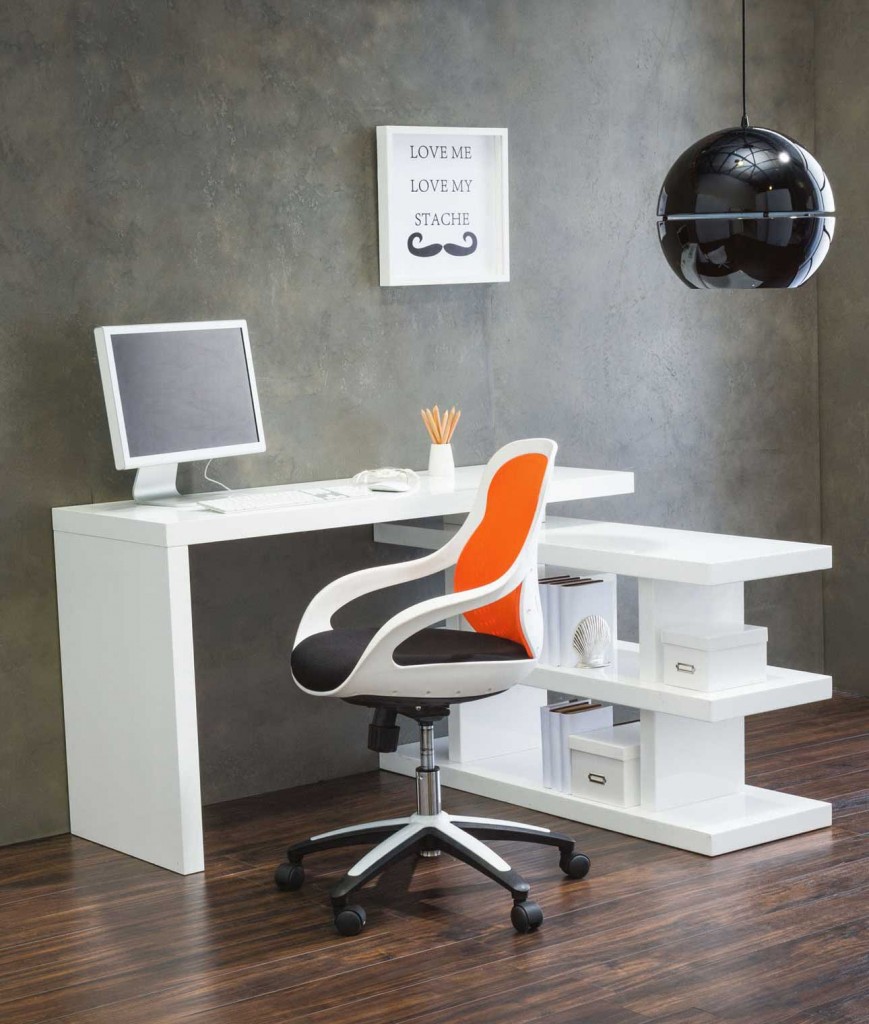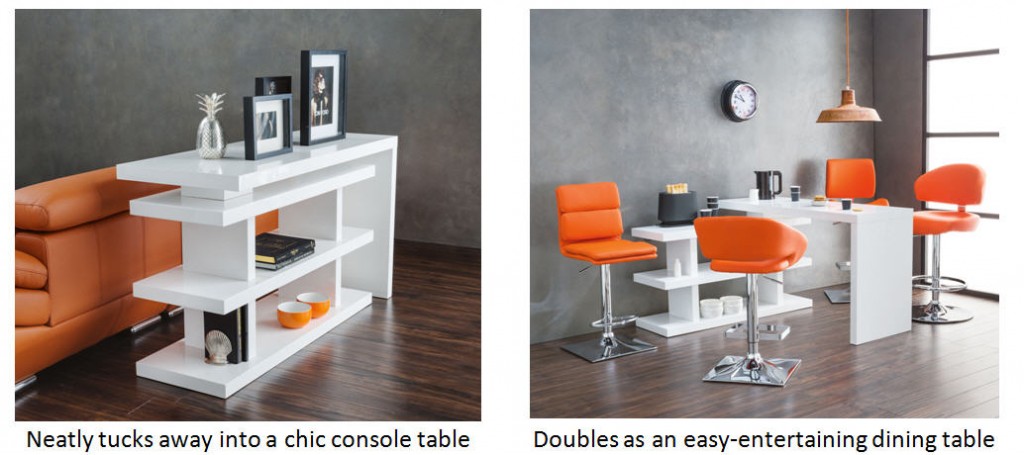 Want that tiny office space to also serve as a guest room? The simple solution is a quality sofabed that will instantly transform your room from office by day into comfy guest room by night. Our modern 'Slumba' Click-Clack 3-Seater Sofabed (pictured below) features a convenient 3-position locking backrest to adapt to any occasion. Rest, recline or catch some zzzs  – the 'Slumba' is just what your office needs for work, rest and play.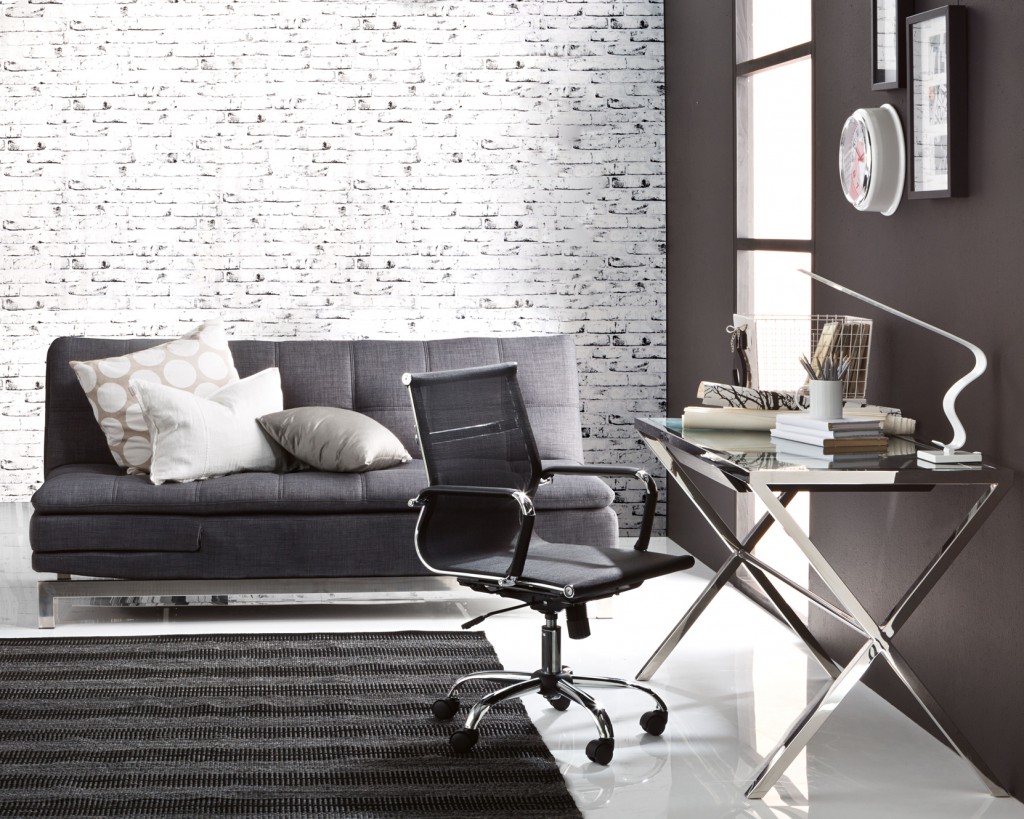 Smart Space-Savers
Ok, so perhaps you're not working out of a broom closet but floor space is somewhat lacking? Think outside the (scarce) square (footage) and choose office furniture that can be configured to seamlessly fit your space. The beautifully sleek 'Pinnacle' range offers a selection of space-saving styles with which you can tailor your own workstation to suit your needs and office layout.
Elegant and versatile, the 'Pinnacle' 3-Piece Office Desk (pictured below) enables you to maximise your desk space without sacrificing too much valuable floor space. Featuring a durable stainless steel frame and tempered glass top,  this sophisticated design will add a contemporary touch to any home. For a classic, ultra-compact desk consider the 'Pinnacle' 100cm (below left) or for more desk space plus a spot for your printer, check out the 'Pinnacle' Desk with Corner (below right).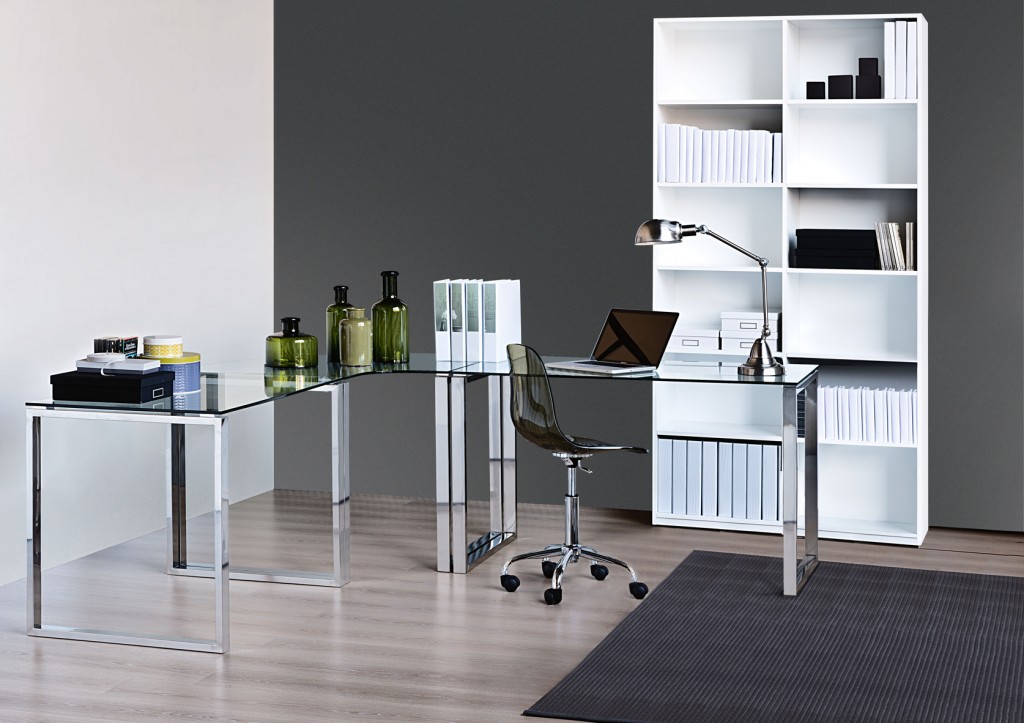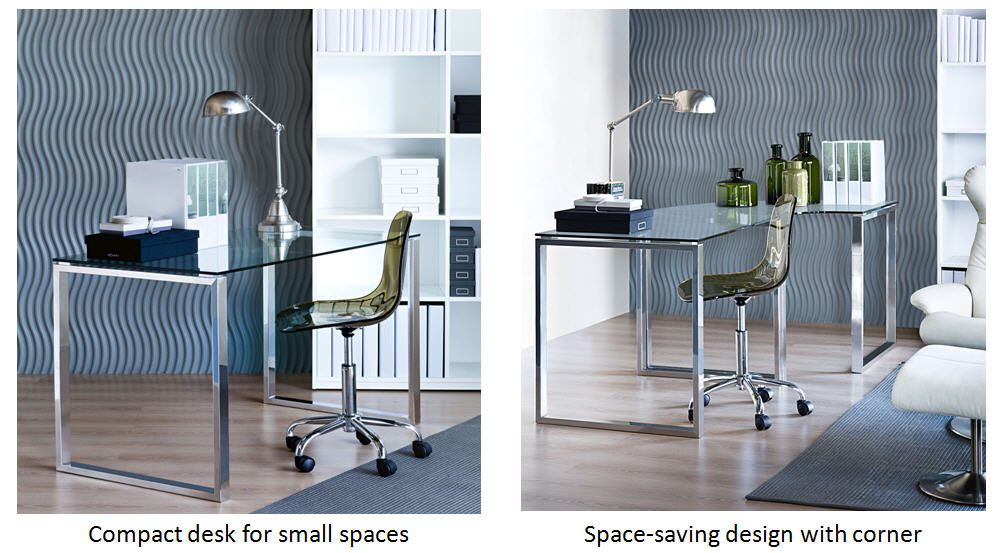 Storage Solutions with Style
Need to cut the clutter in your home office? Check out our comprehensive 'Omega' workstation and storage range, featuring a sleek silhouette and contemporary high-gloss finish. Whether you're looking to kit-out an expansive office space or create a compact workstation in the kid's room or spare corner, there's an 'Omega' piece to suit your needs.
Sort, file and style your paperwork and folders with the 'Omega' 4-, 8- and 12-Cube Bookcases. Hide away those necessary bits and pieces in the 'Omega' 1- and 2-Drawer Storage Boxes and modern Filing Cabinet. Complete the look with the 'Omega' Curved Office Desk or, if space is tight, the 'Omega' Laptop/Return Desk (pictured below between two 8-Cube Bookcases).