How To Add Sparkle and Style To Your Festive Photos
---
Deck the walls with shimmering tinsel.
Fa la la la la, la la la la.
'Tis the season to take selfies.
Fa la la la la, la la la la.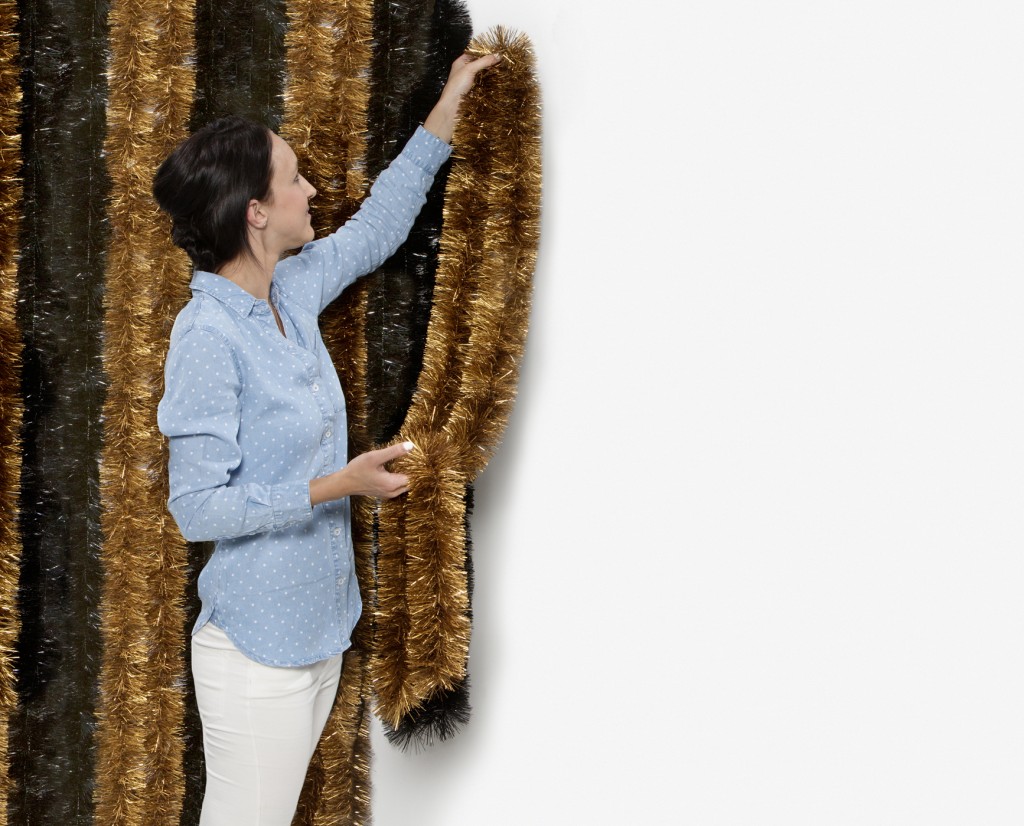 Give your festive snaps 'n' selfies an extra shot of Christmas spirit and sparkle with a dazzling D.I.Y. tinsel backdrop. Providing maximum effect for minimum effort, a tinsel wall provides a fun setting for those all-important Christmas card photos, Instagram shots or family snaps on Christmas Day. To get started, Domayne's talented stylist Danielle Kelly (pictured above) recommends choosing a blank wall with enough surrounding space to set the scene and strike a superstar pose.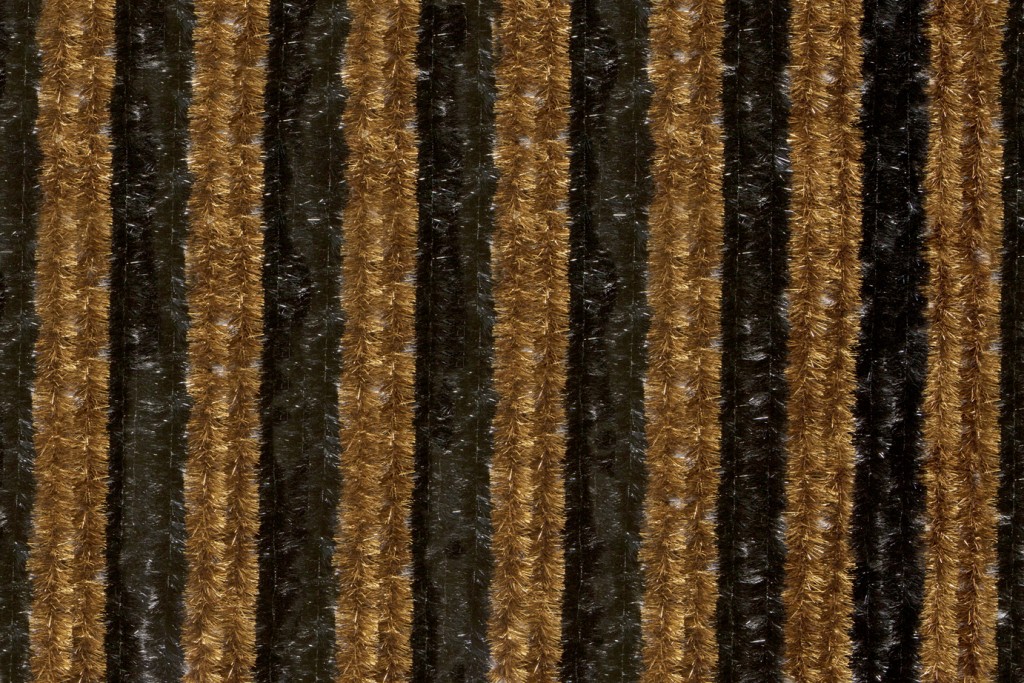 Alternating your coloured tinsel – we love this luxe black and gold look – double each length of tinsel for a full, lush effect and secure to the wall with Blu-Tack, double-sided tape or thumb tacks. For an over-the-top display, go all out with the glitz by hanging some baubles over your tinsel. You can never have too much of a good thing…right?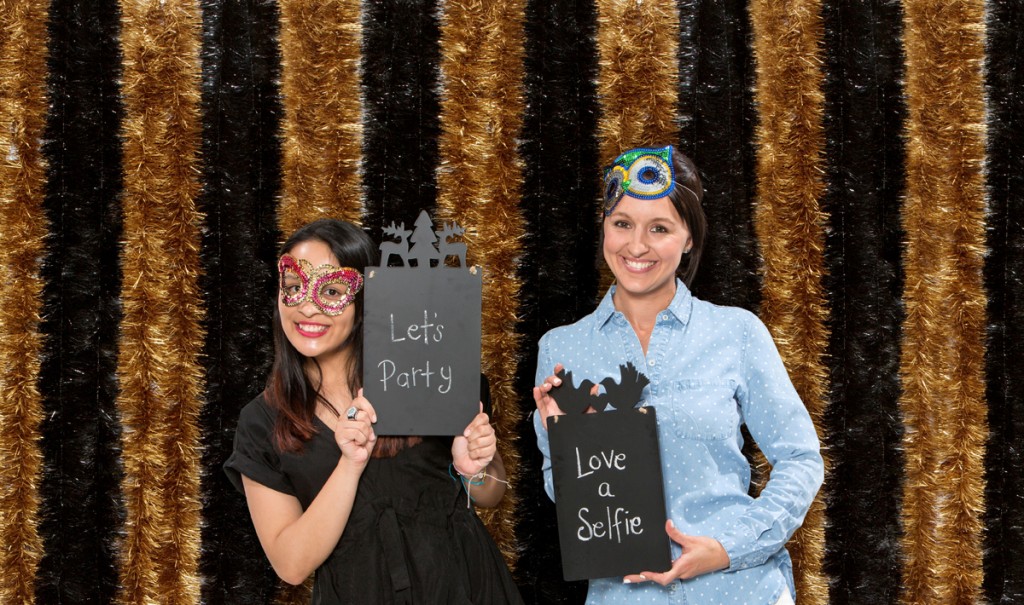 TOPS PROPS

Unleash your inner creative and let loose with fun, festive props that will tie in with your terrific tinsel backdrop for happy snaps that are merry and bright. Here are five of our faves:
1. Sequin Masks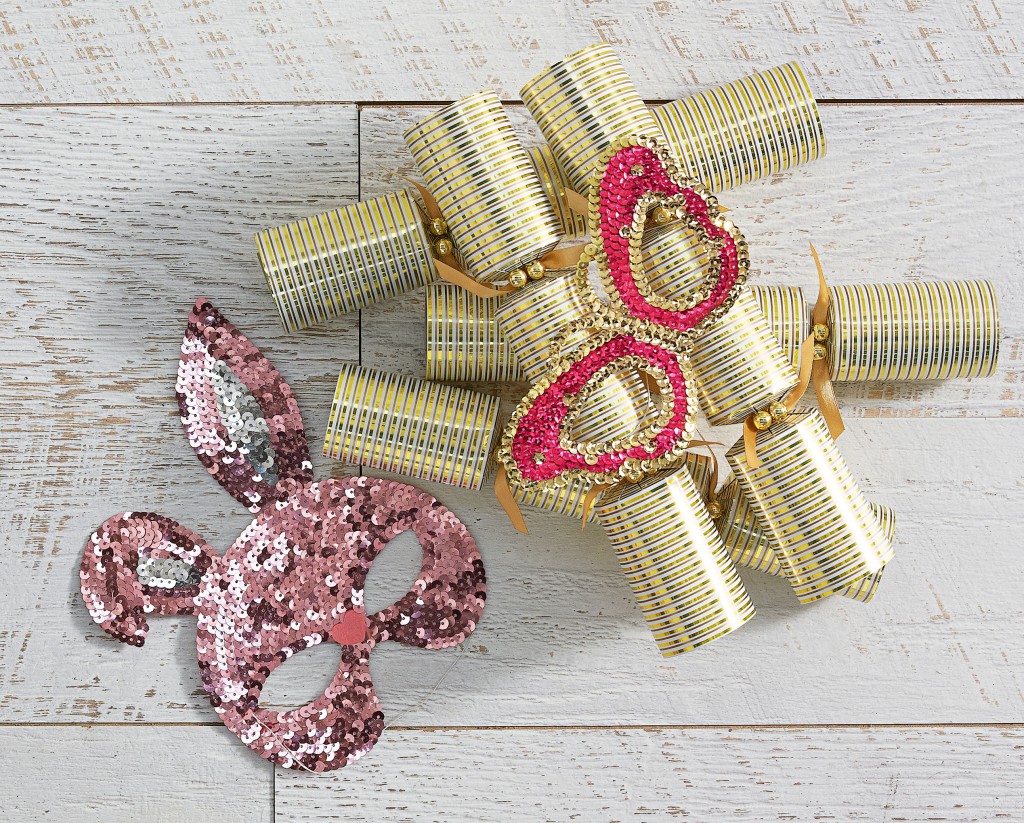 Hey party people! Let your wild side shine through with these stunning – and seriously sparkly – Sequin Animal Masks. Perfect for kids and the young-at-heart, choose from our red fox, brown deer, pink bunny, yellow bear, green owl or pink butterfly. Don't forget to work your duck face!
2. Novelty Deer Heads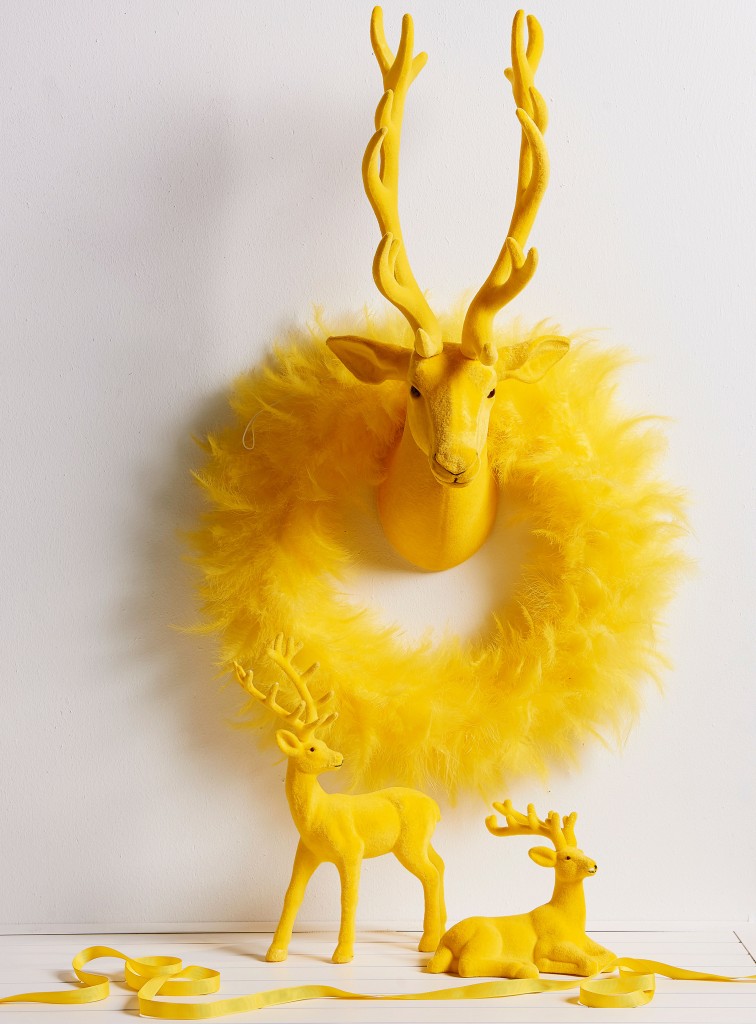 Heads up! Our vivid 'Felty' Deer Head in sunny yellow adds a vibrant element to your photo shoot at home. Stick it on top of your head, in front of your face or tuck it under your arm – whatever you like, just don't lose your (ahem) head.
3. Hanging Chalkboards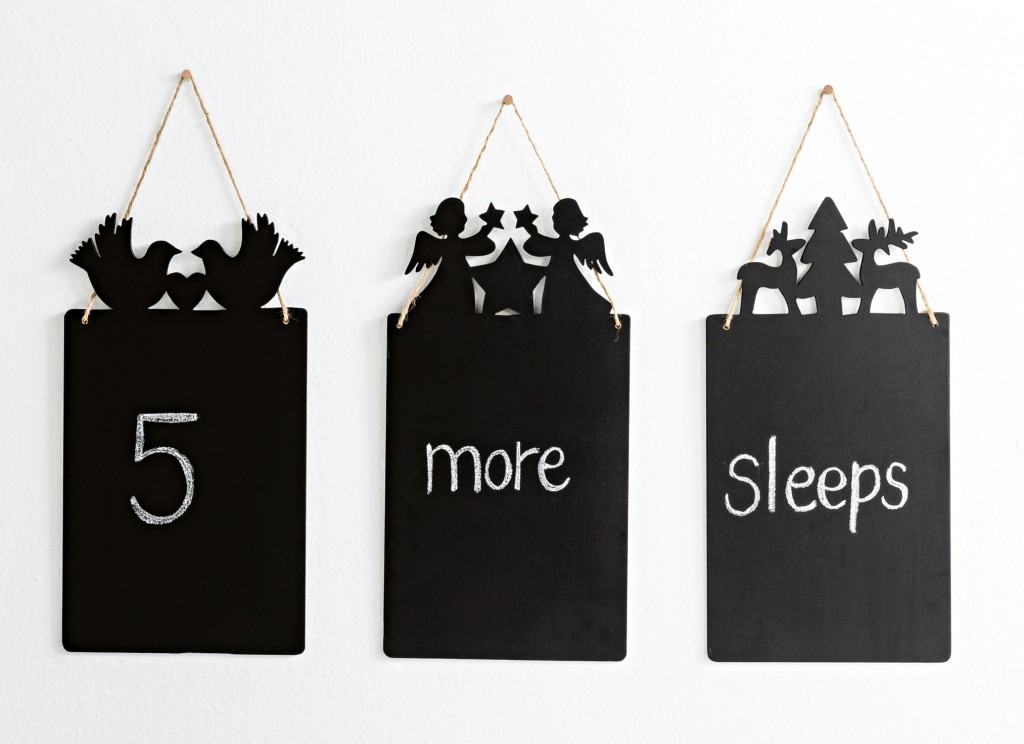 Enhance your Christmas photos with a personal message to family and friends on these must-have 'Menu' Blackboard Decorations. When they're not being used as props, they also look great hanging on the wall, door handles, or even the tree. Choose from Christmas Birds, Fairies or Reindeer crest.
4. Razzle Dazzling Tree Decorations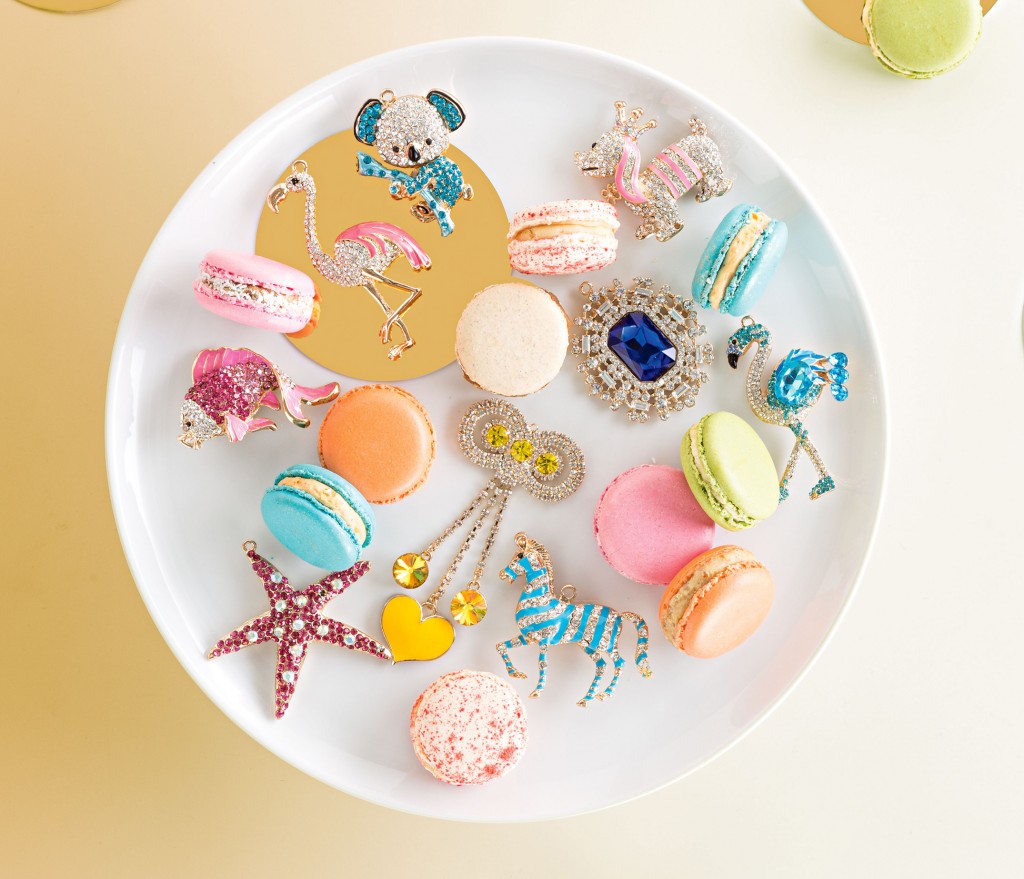 Ham it up and glam it up by bedazzling your festive photos with our stunning jewel-coloured 2014 Christmas Collectables. Hang them from your ears or clothes or wear them as a fabulous necklace – after all, diamantes are a girl's best friend. These exquisitely crafted pieces also make gorgeous gift-toppers and are a beautiful addition to a cherished collection.
5. Wreaths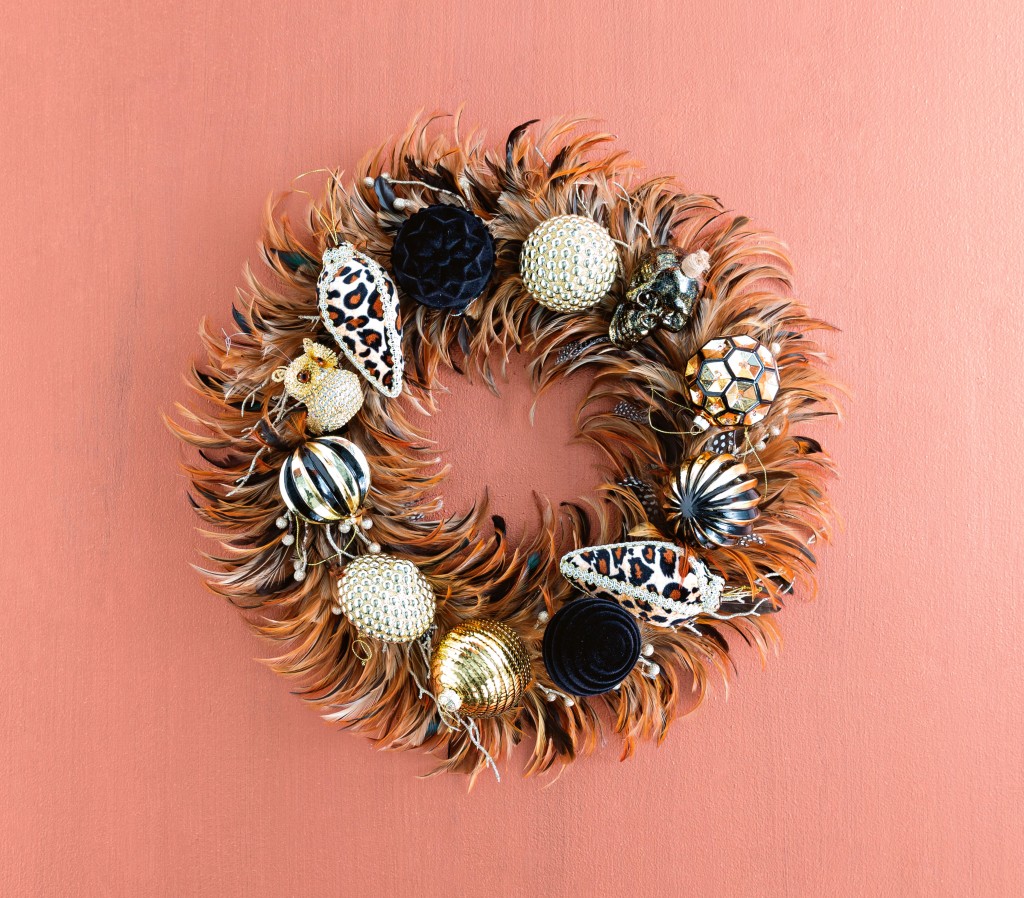 Christmas wreaths add a lovely festive touch to doors, mantles, walls and the tabletop – they also make a rather fashionable 'garland' for your head and a fantastic frame for your face! Happy snapping.
Like what you see?  Check out our comprehensive Christmas range online or head to your local Domayne store and chat to our friendly team. To learn more about festive styling, view our latest posts on styling a festive tabletop, dressing your Christmas tree, creating a Christmas vignette, and gift wrapping like a pro. Happy decorating!