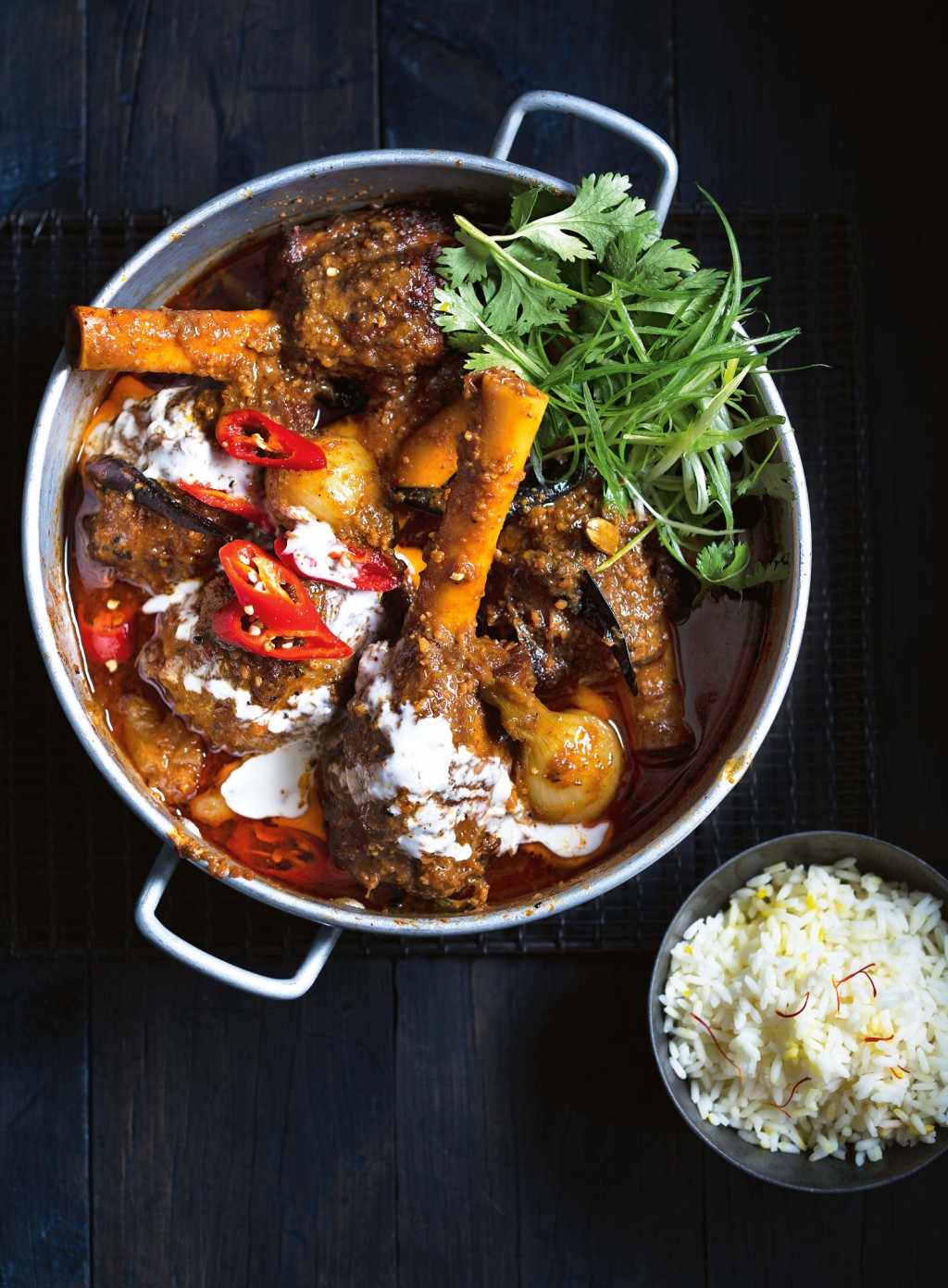 Indian Lime Pickle Lamb Shanks
---
Spice up your weeknight dinners with this fragrant lamb shank recipe that's full of warming aromatics and fresh ingredients that combine to create a flavour sensation.
Serves 4
Prep 15 minutes
Cook 8 hours (on low)
 Ingredients
2 tablespoons vegetable oil
4 French-trimmed lamb shanks
4 eschalots, peeled
3 garlic cloves, crushed
4cm piece fresh ginger, finely grated
3 cardamom pods, bruised
1 cinnamon stick
1/3 cup rogan josh curry paste
1 1/2 tablespoons lime pickle, plus extra to serve
6 small baby white potatoes, halved
400g can diced tomatoes
1/2 cup fresh coriander leaves
1 green onion, thinly sliced
1 long red chilli, thinly sliced
Plain Greek-style yoghurt and steamed basmati rice, to serve
Method
1 Heat half the oil in a flameproof slow cooker bowl over medium-high heat (see note). Cook lamb, in 2 batches, until well-browned all over. Transfer to a plate.
2 Heat remaining oil in bowl. Cook eschalots for 2 minutes or until golden. Add garlic, ginger, cardamom and cinnamon. Cook, stirring for 1 minute or until fragrant. Add curry paste and lime pickle. Cook, stirring for 30 seconds. Add potato. Stir to coat in curry paste. Return lamb to bowl. Pour over tomatoes and 3/4 cup water. Season with salt and pepper. Bring to the boil.
3 Place bowl in slow cooker. Cook on low for 6 to 8 hours or until lamb is very tender, turning lamb in sauce every 2 hours. Sprinkle with coriander, green onion and chilli. Serve with yoghurt, rice and extra lime pickle.
Cook's note: If your slow cooker can't be used on the stovetop, use a large frying pan.
 Small Appliance Wonder!
The Crock-Pot Saute Slow Cooker takes the hard work out of any recipe, making mealtime preps much easier!