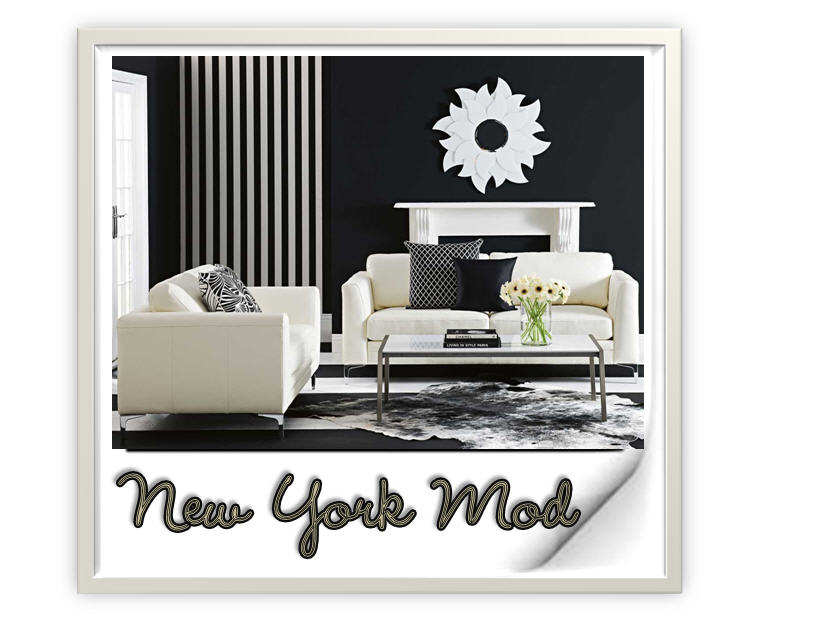 Interior Inspiration: New York Mod
---
This month we're indulging in a spot of global trend-spotting and we're turning our focus to that concrete jungle where home decorating dreams are made – New York, New York!
A sophisticated combination of glamour and contemporary design, the cosmopolitan New York Mod look is perfect for those looking to dress up their home with a touch of luxe and a generous serving of drama.
Domayne's resident travel bug and Product Development/Visual Merchandising Manager, Sue Kropp shares her tips on styling this polished look:
"When decorating in the New York Mod style, think clean, slick lines with little influence from colour. Decorate with a variety of sleek textures and finishes including glass, silver, white marble, black and white leathers with a modern feel.
While sophisticated tones of crisp white, black and grey dominate this theme, if using colour go for strong blocks to make an impact. Add dazzle and dimension with signature decorator pieces such as over-sized mirrors, large scale art and statement floor lights."
Love this high fashion look? We do! Take the time to check out our inspirational New York Mod Pinterest board as well as our Domayne gallery of city-chic homewares, below: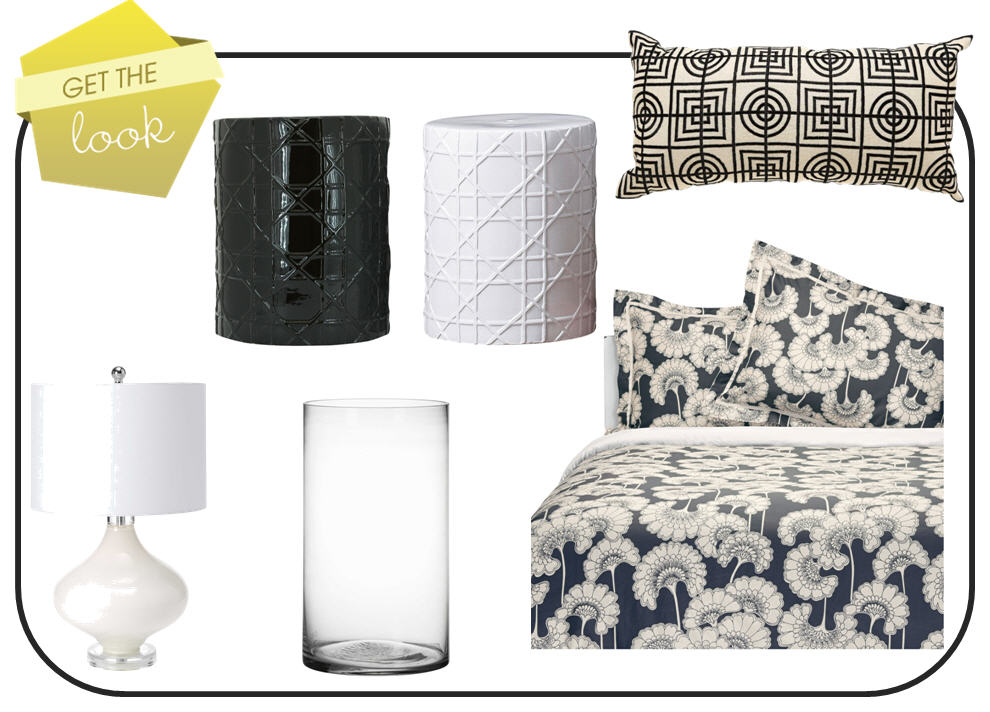 Clockwise from left: 'Macie' Table Lamp, 'Sadler' Stools, Florence Broadhurst 'Circle' Cushion, Florence Broadhurst 'Jap' Floral Quilt Cover Set, 'Vogue' Vase
Note: Image at top is of the stunning 'Conran' Sofa.