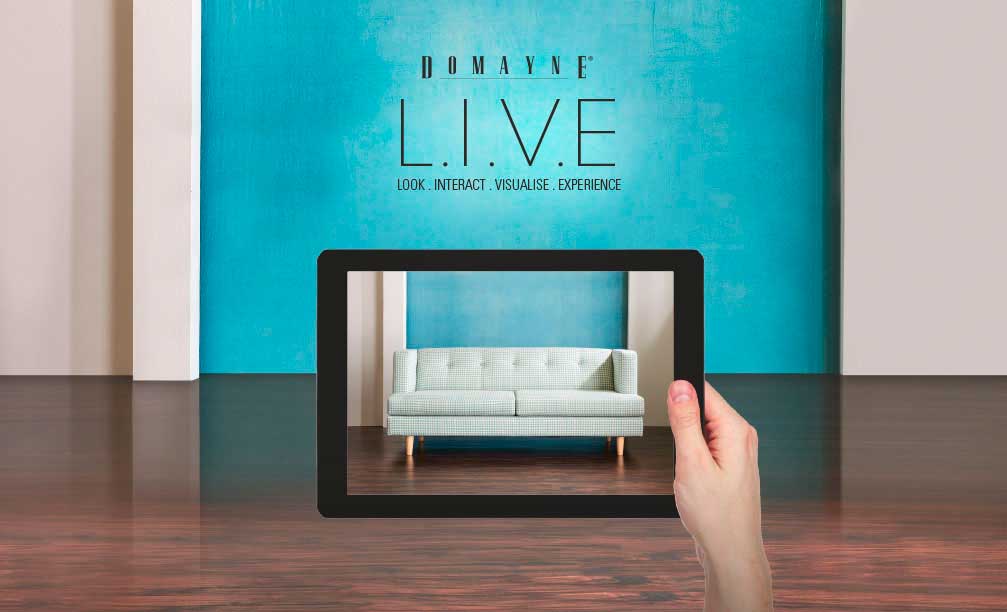 Introducing Our Groundbreaking New App: Domayne L.I.V.E.
---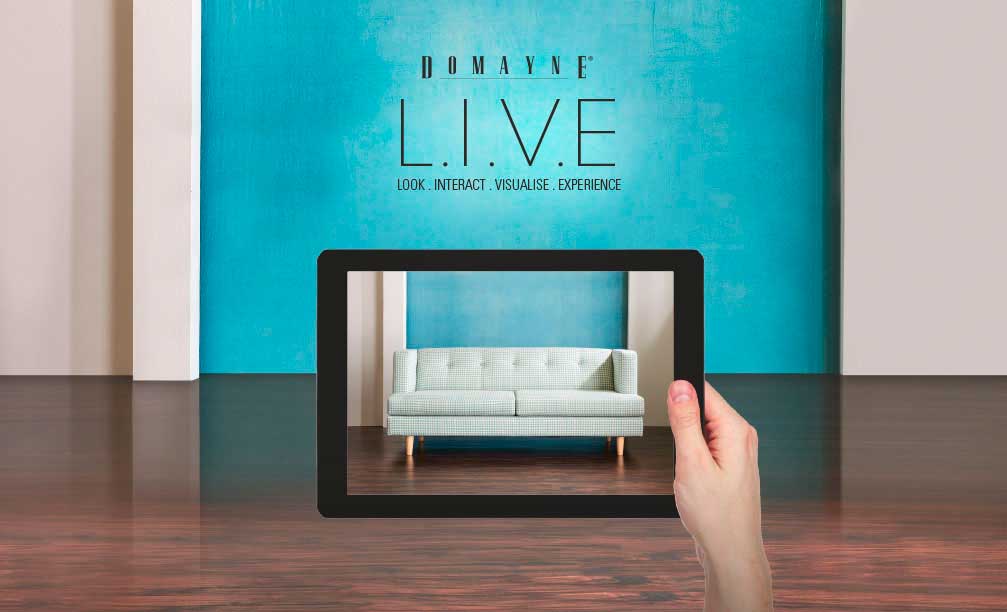 After months of intensive research, we are incredibly proud to debut our groundbreaking augmented reality app, Domayne L.I.V.E. The first of its kind in Australia – and exclusive to Domayne for 2014 – Domayne L.I.V.E. provides our valued customers with a revolutionary new way to shop by bringing our products to your home at the touch of a finger. Sounds too good to be true? Prepare to be amazed!
With the Domayne L.I.V.E. app you can 'try before you buy' by virtually previewing selected Domayne furniture anywhere in your home, from any angle – true to scale, dimension and colour! No more second guessing whether that lounge suite, bed or dining table will fit into a certain space or if it will suit your decor – now you can confidently style your room before setting foot in store.
So, how can you bring Domayne products to life at the mere touch of a finger? It's surprisingly simple:
• Install the free Domayne L.I.V.E. app from the App Store or Google Play onto your mobile device – iPhone 4 or 5, iPad or Android.
• Place your marker on the floor where you would like your L.I.V.E. product to appear.
• Launch the app and select the particular product you wish to see L.I.V.E!
• Point your device at the marker and…voila! Your selected Domayne piece is brought to life before your eyes – true to scale and colour. Now you can move the product around on the screen to view it from every perspective.
Learn more about Domayne L.I.V.E. here or get started by downloading the app. Install the Domayne L.I.V.E. app from the App Store onto your iPhone, iPad or Android device.
• Download on the App Store
• Get it on Google play
Share your L.I.V.E. shots! Show us your Domayne L.I.V.E. pics by tagging #DomayneLIVE on Facebook, Twitter and Instagram.