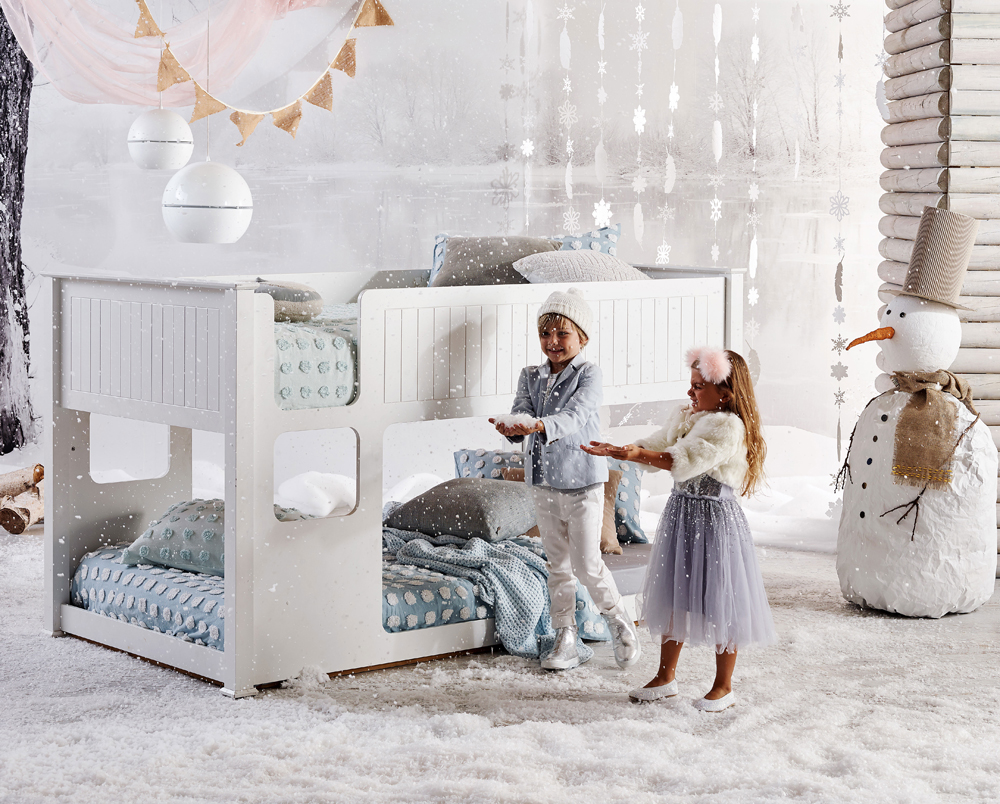 Kids' Beds For All Ages
---
As a loving parent, you want your kids to have fun and enjoy childhood while reaching their full potential. That is why a good night's sleep is so important, as is creating a sanctuary for your bundle of joy where they can rest, recover, learn, imagine and play.
At Domayne you'll find an extensive selection of kids' beds for every stage of childhood. We've gone through the Domayne Kids' Winter Launch Bedding 2018 catalogue and picked out something for every pre-tween, tween or teen in your household.
Pre-Tween Beds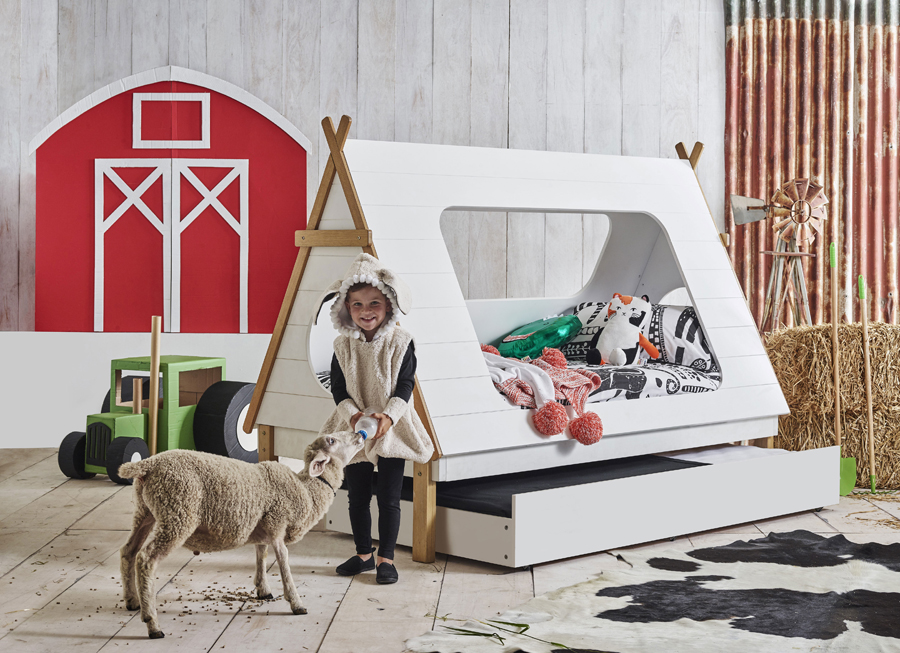 The Teepee Kids' Bed Frame is the perfect 'big kid bed' that will ensure your little angel sleeps soundly the entire night without ending up in your bed (and landing both you and your partner on the floor)! The Teepee's playful cubbyhouse-like exterior will appeal to a child's budding imagination and the bed's snug and welcoming interior will see them drift off soundly to sleep without any fuss. This range comes with the option of a trundle as well, making it a convenient choice for growing families.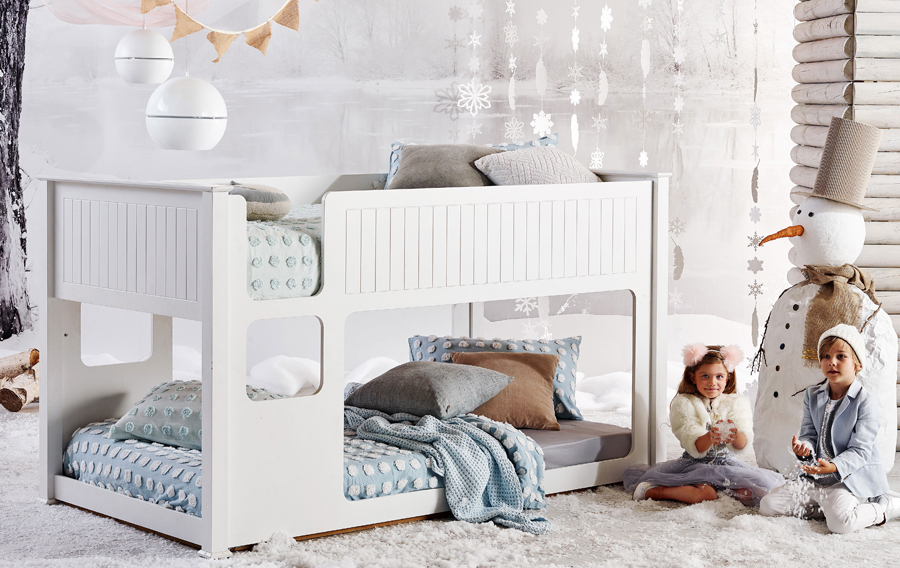 Featuring an AFRDI blue tick, which is the highest safety rating possible, the Morgan Bunk offers great assurance to parents. With the bottom bunk being so low to the ground, little hands and feet can easily climb in and out of bed without any help. The top bunk is great for an older sibling, who can access their sleeping quarters from either the right-hand or left-hand side – both are fitted with window-like steps. Made in Australia, the Morgan kids' bedding range also features a tallboy, lowboy, 2-drawer or 3-drawer bedside table, and a dressing table to name but a few of the pieces.
Tween Beds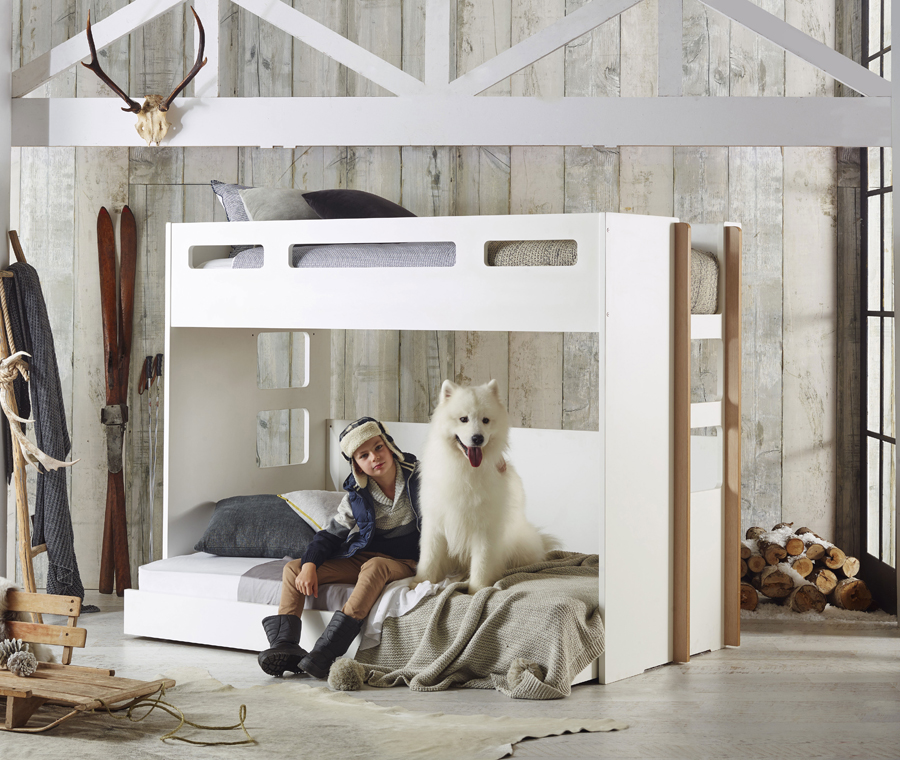 Kids that are a little bit older will love the freedom of the Nikko Single Loft Bunk Bed, which is an ideal option when space it at a premium. The additional area underneath the bed can be used to house dressers, drawers and even a study desk. Alternatively, a trundle bed is available so brothers and sisters can (learn to) share the space.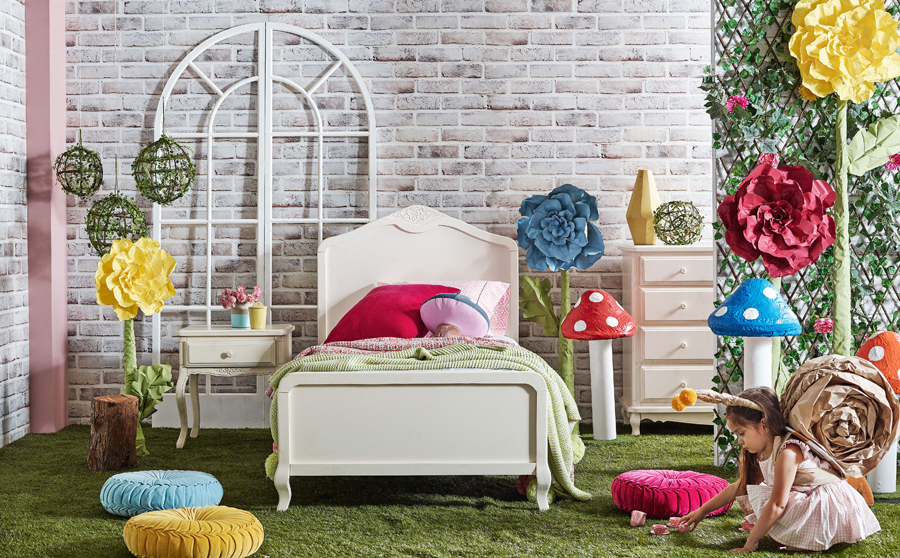 Another popular choice for tweens is Domayne's classic Amore Single Bed with its sweet French-inspired design of curved cabriole legs and delicate floral detailing. Available in either a white or black painted finish, this vintage-looking bed can be dressed in a variety of bed linens to change the look of it as your little princess transitions into her teen years.
Teen Beds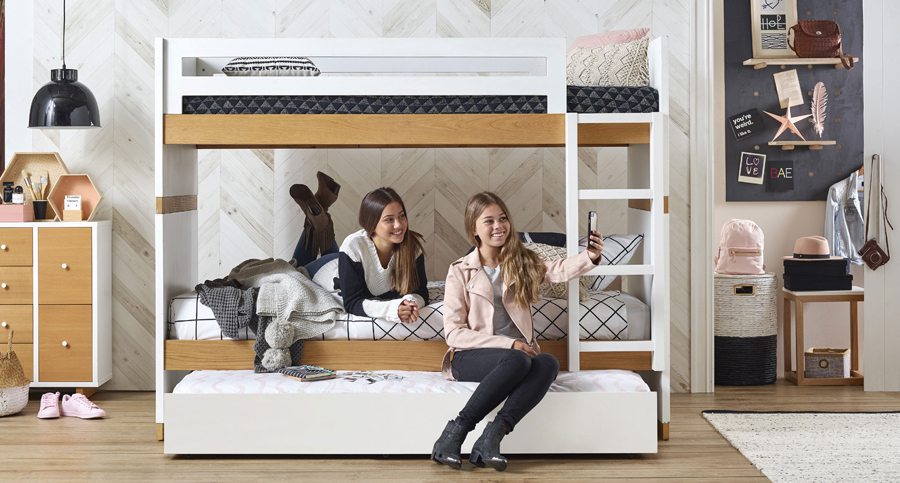 Teens hold friends quite dear to their heart, confiding in their BFF more than anyone else. That's one reason why they love slumber parties – staying up late, sharing stories, making memories and building lasting friendships (while taking endless selfies and dropping potato chip crumbs everywhere!). The Carter Bunk Bed is great for sleepovers, especially with the addition of a trundle! The Carter's two-toned timber and white facade gives it a grown-up edge that young adults will appreciate.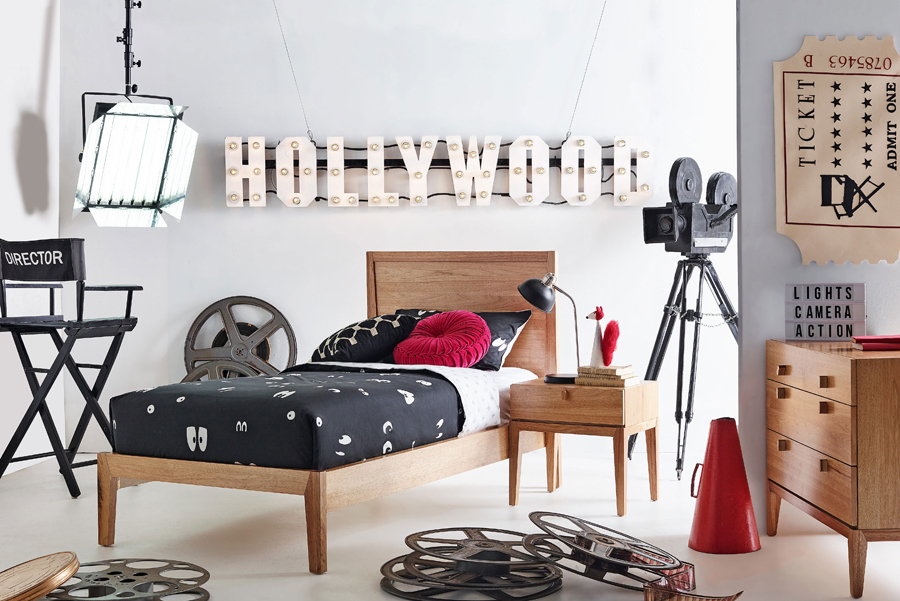 Another great choice for teens is the Lola Single Bed with its streamlined design and Mountain Ash veneer finish that will see it at home in any décor. Your independent thinker will love the flexibility this gender-neutral bed affords them when it comes to styling; allowing them to choose accessories and bed linen to showcase their unique personality.
Thinking of updating your child's bed? Browse more options online and visit your nearest Domayne store to check out all the bedding options in person.