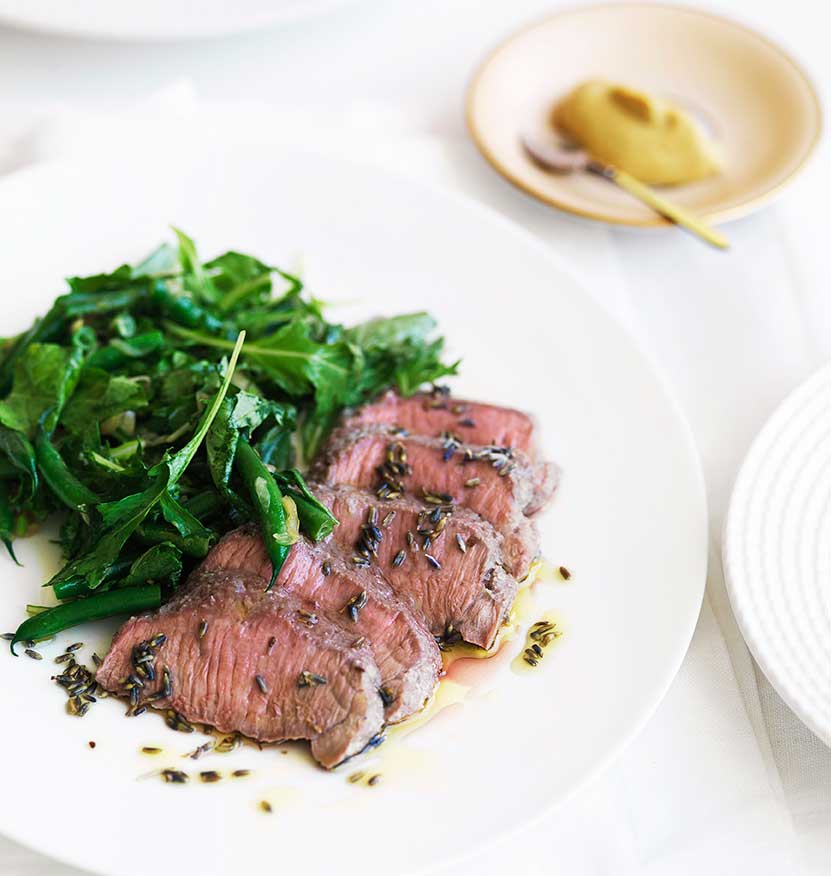 Valentine's Dinner: Gourmet Lamb in Lavender Salt
---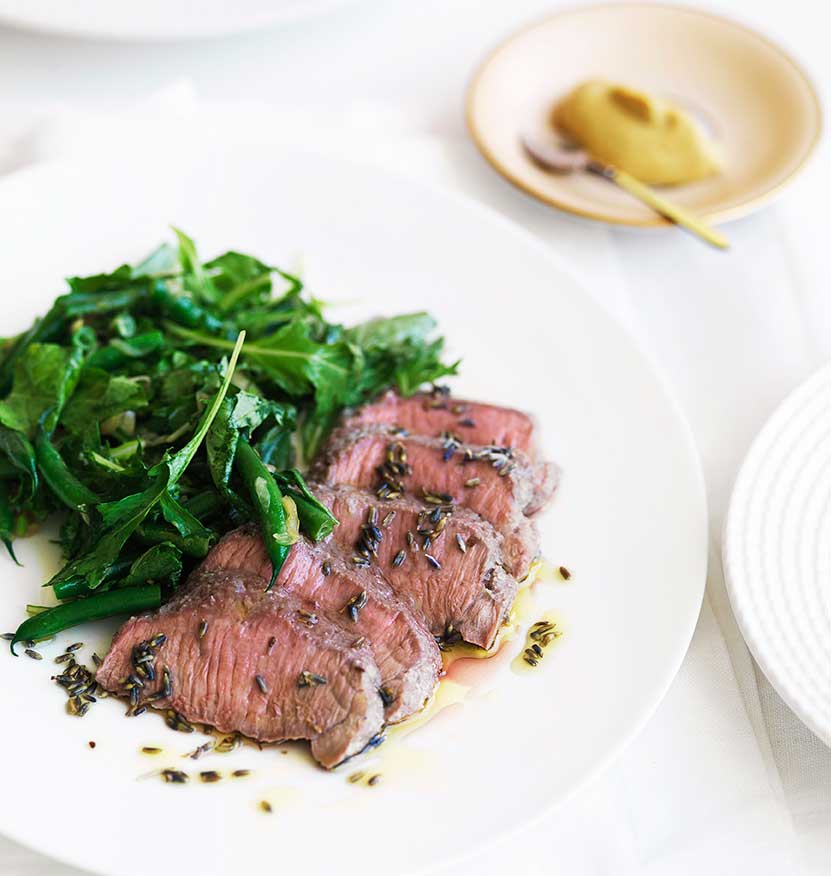 Recipe courtesy of Gourmet Traveller
Lavender and lamb is a Provençal classic and the perfect dish to cook for the one you love on February 14th.
Lamb baked in lavender salt with mustard beans
Prep time: 10 mins
Cook time: 15 mins
Serves 2
2 lamb backstraps (about 240gm each)
2 garlic cloves, finely chopped
2 tbsp Dijon mustard
300 gm coarse rock salt, lightly crushed
2 tbsp dried lavender, plus extra to serve
1 tbsp coarsely crushed black peppercorns
1 egg, lightly whisked
Mustard beans
100 gm green beans, halved widthways
2 tbsp extra-virgin olive oil
1 golden shallot, finely chopped
25gm mizuna or rocket leaves
1 tbsp lemon juice
½ tsp Dijon mustard
Note: If you use a very coarse rock salt you may need less liquid in the salt crust, so add it judiciously.
1. Preheat oven to 200C. Place lamb on a baking tray, rub all over with garlic and brush with mustard. Combine salt, lavender, pepper and egg in a bowl, adding a little water if necessary to make a thick paste. Spoon salt mixture over lamb, press firmly to form a crust, then roast until cooked to your liking (12-15 minutes for medium-rare). Rest for 5 minutes, then crack salt crust just before serving.
2. Meanwhile, for mustard beans, blanch beans until just tender (1-2 minutes, see cook's notes p178). Heat olive oil in a large frying pan over medium-high heat, add shallot and sauté until just softened (2-3 minutes), add beans and sauté until just warmed through (1-2 minutes). Add mizuna and sauté until just wilted (30 seconds-1 minute), then stir through lemon juice and mustard, season to taste.
3. Brush excess salt from lamb, slice thickly and serve scattered with extra lavender, with mustard beans on the side.
Wine suggestion: Pale, dry but full-bodied Provençal-style rosé.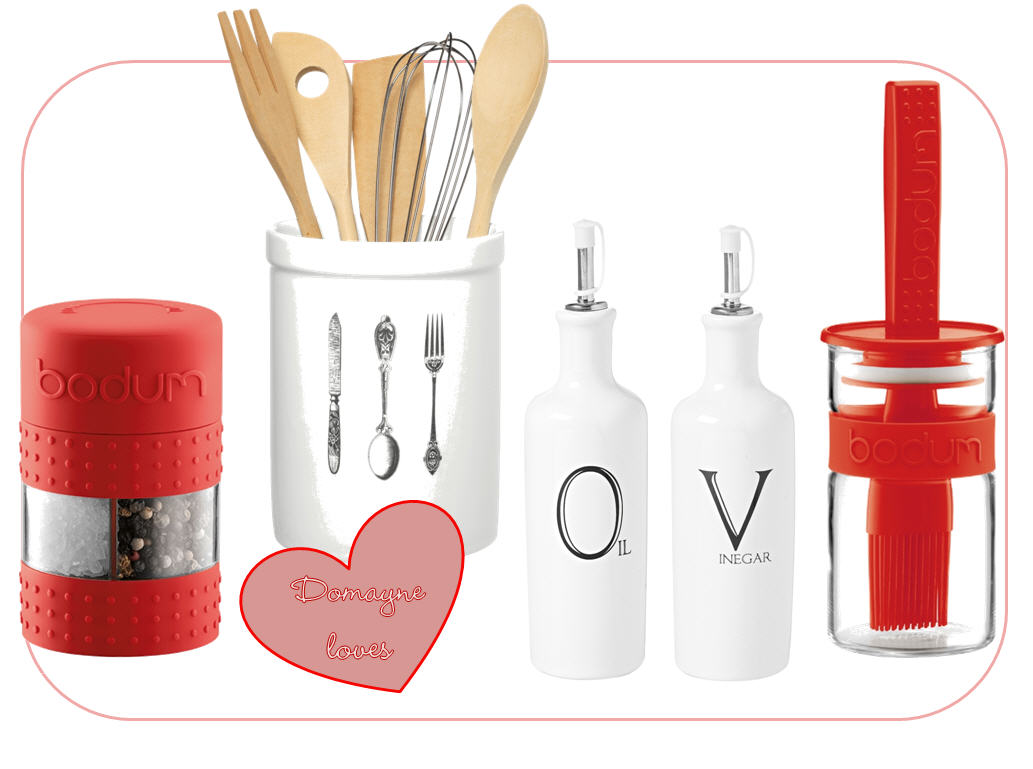 From left: Bodum Bistro Dual Grinder, Base Utensil Holder, Base Oil and Vinegar Set, Bodum Sauce Pot