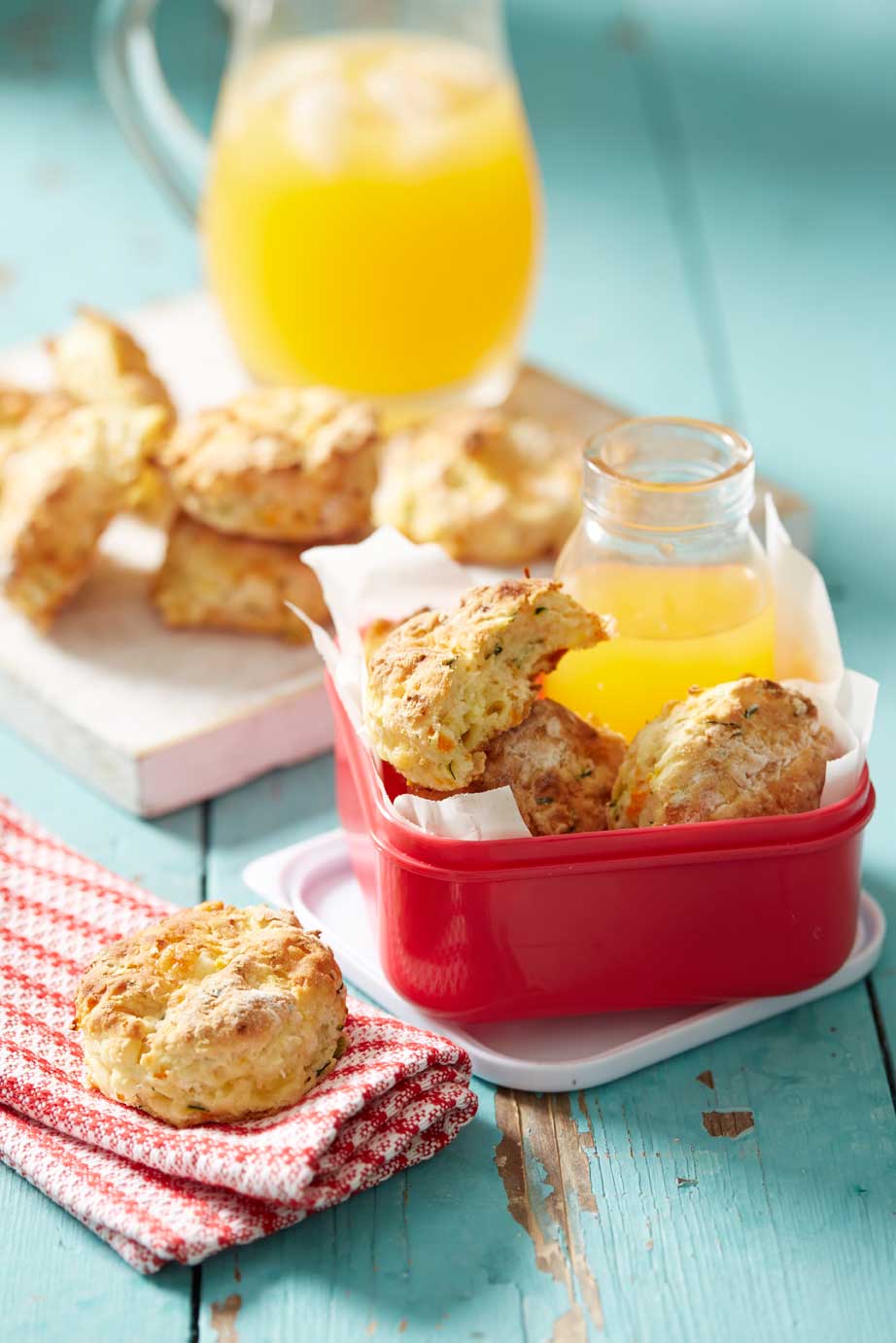 Lunchbox Snack: Cheese and Veggie Scones
---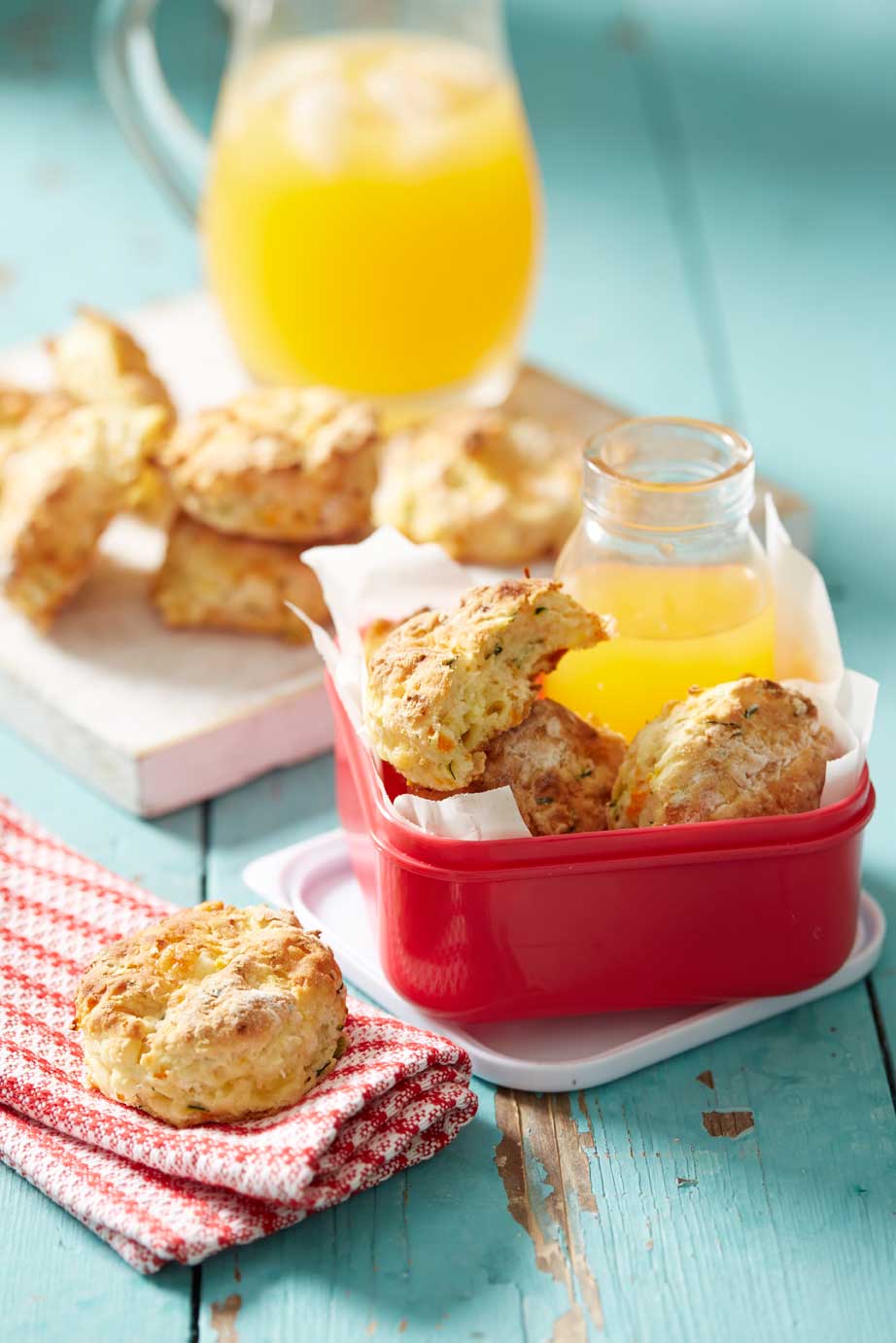 Recipe courtesy of  Better Homes and Gardens
Psst…heard about the super school snack that's simple to make, nutritious and (more importantly) a hit with the kids? Not only will these smashing savoury cheese scones go down a treat at recess, they also contain three different veggies – just don't mention that to junior!
Cheese and veggie scones
Prep time: 10 minutes
Cooking time: 20 minutes
Makes 24
1 medium zucchini, grated
1 medium carrot, grated
2 green shallots, finely sliced
1 clove garlic, minced
2 cups self-raising flour
1 Tbsp caster sugar
½ cup grated tasty cheese
½ cup grated parmesan cheese
1 tsp fine salt
1 cup milk
1 Preheat oven to 180°C. Combine the zucchini and carrot in a bowl, then squeeze firmly to remove excess moisture. Mix in the shallots and garlic.
2 Mix the flour, sugar, cheeses and salt in a large bowl and toss well, then stir in the carrot mixture and milk. Knead lightly until smooth, then flatten on a lightly-dusted surface and cut into discs with a 6cm biscuit cutter. Arrange on lined oven trays and bake for 20 minutes, until golden. Cool on a wire rack
Note: Change it up and fill scones with sliced ham and lettuce to make a delicious alternative to a regular sandwich.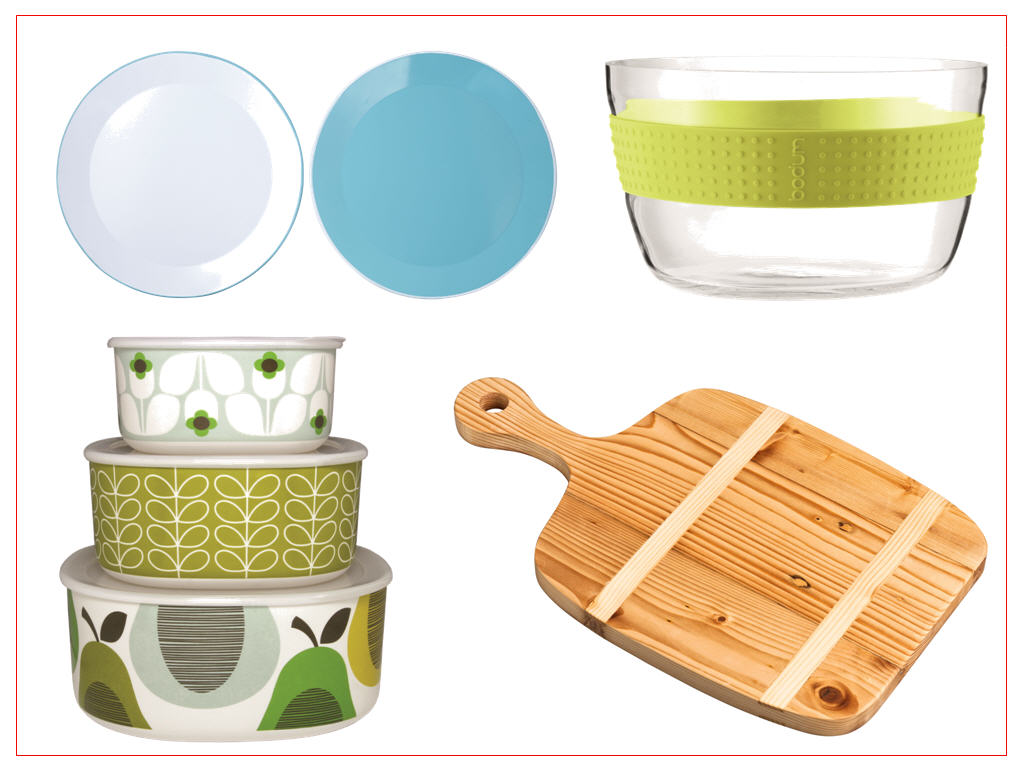 Clockwise from top left: Anna Gare Retro Metal Plates, Bodum Pavina Salad Bowl, Baltic Pine Rectangular Small Board, Orla Kiely Pear Mint Storage Bowls x 3