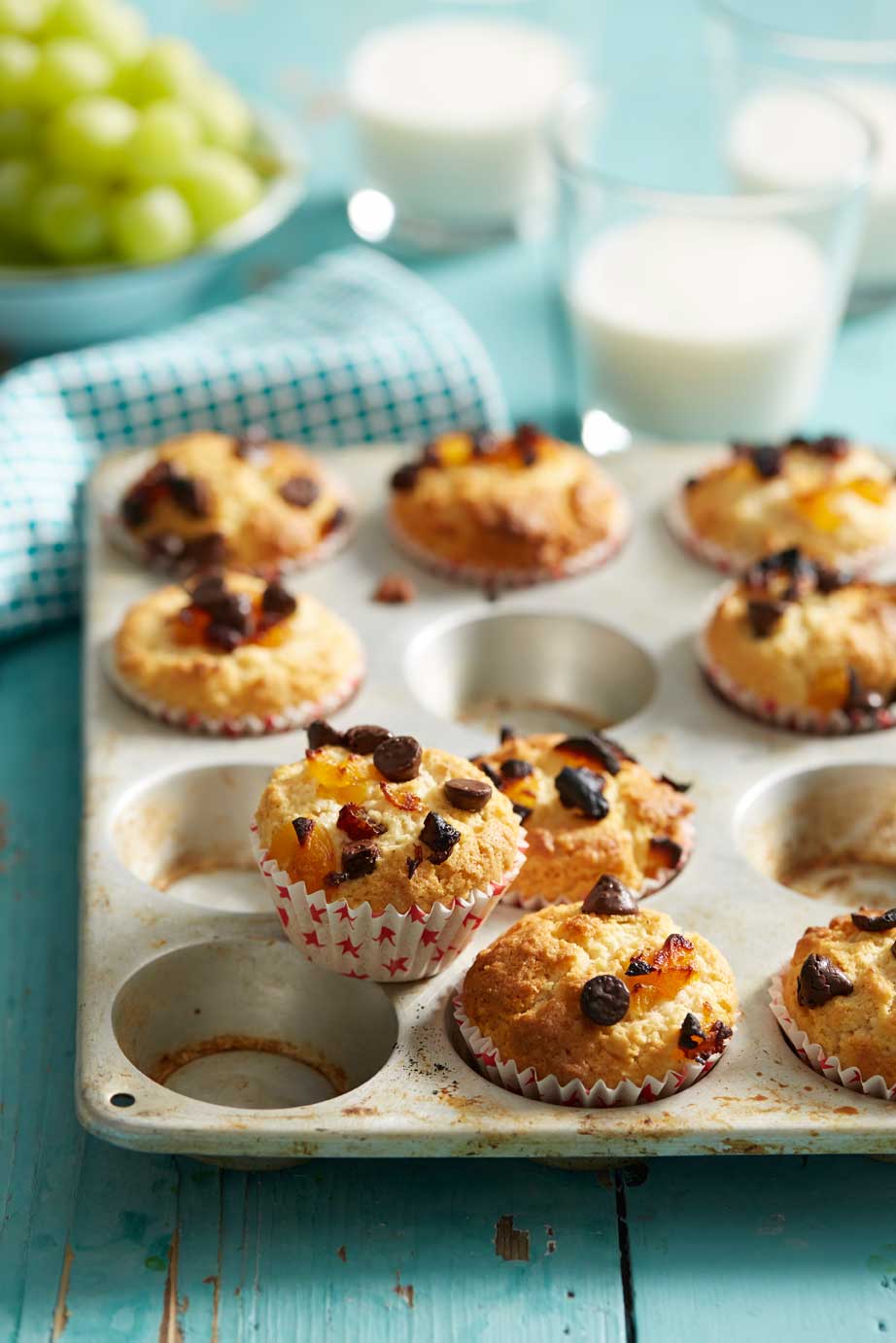 Lunchbox Snacks: Mini Muffins
---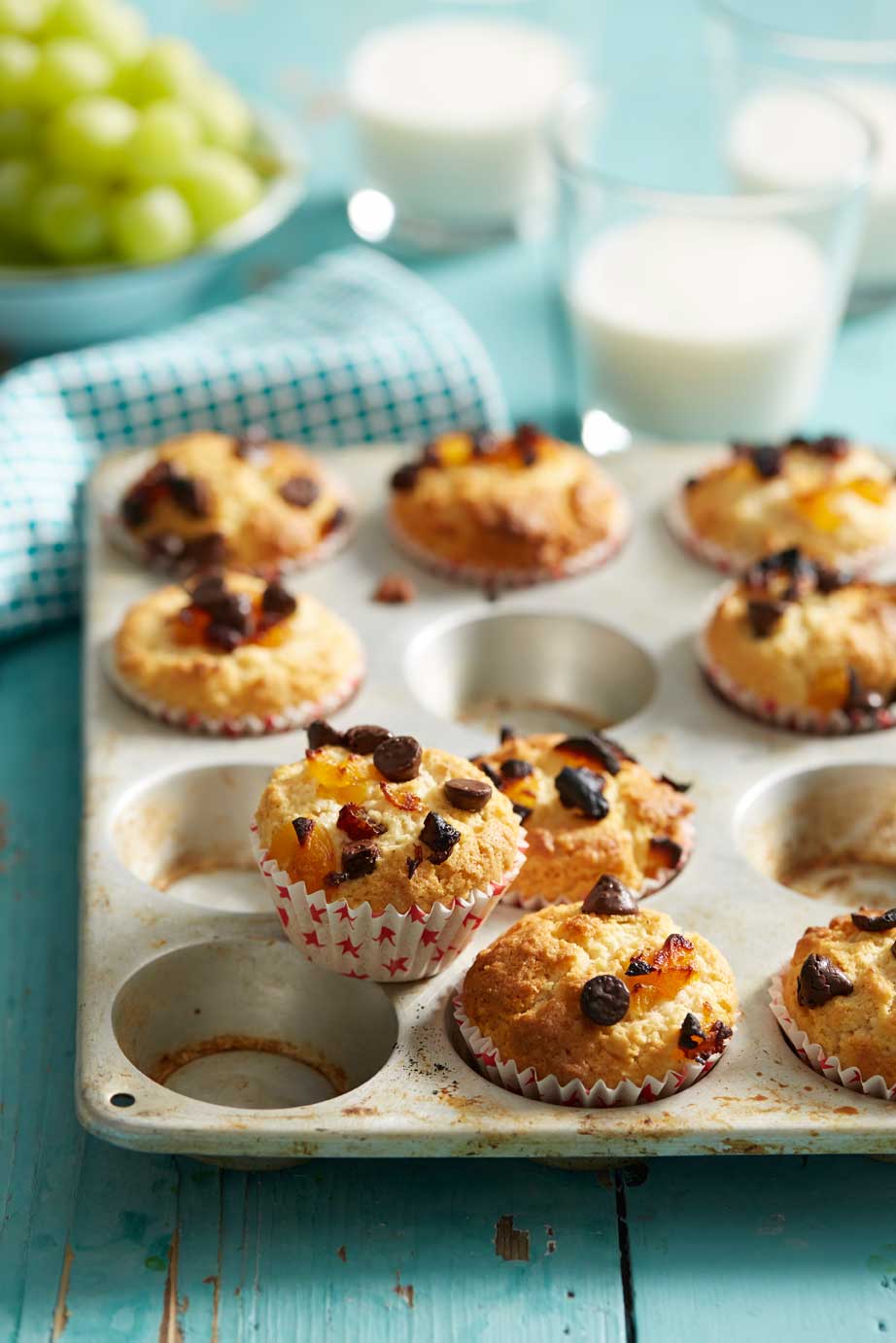 Recipe courtesy of  Better Homes and Gardens
A must-have munchy for those school lunch boxes, this sweet recipe is super-easy and versatile to boot! Whether you favour a fruity flavour or go nuts for chocolate – add your own touch of magic to these mighty li'l muffins.
Mini muffins
Prep time: 5 minutes
Cooking time: 25 minutes
Serves 4
2 cups self-raising flour
½ cup wholemeal self-raising flour
¾ cup CSR Smart sugar
¾ cup milk
1 egg
½ cup vegetable oil
2 tsp natural vanilla extract
fruit, nuts, choc chips to flavour
1. Preheat oven to 180°C. Combine the flours and sugar in a  large bowl and make a well in the centre. Add the milk, egg, oil and vanilla, then beat until smooth. Spoon into lined mini muffin cases then top with desired flavours. Bake for 20-25 minutes, until just firm, then cool on a wire rack.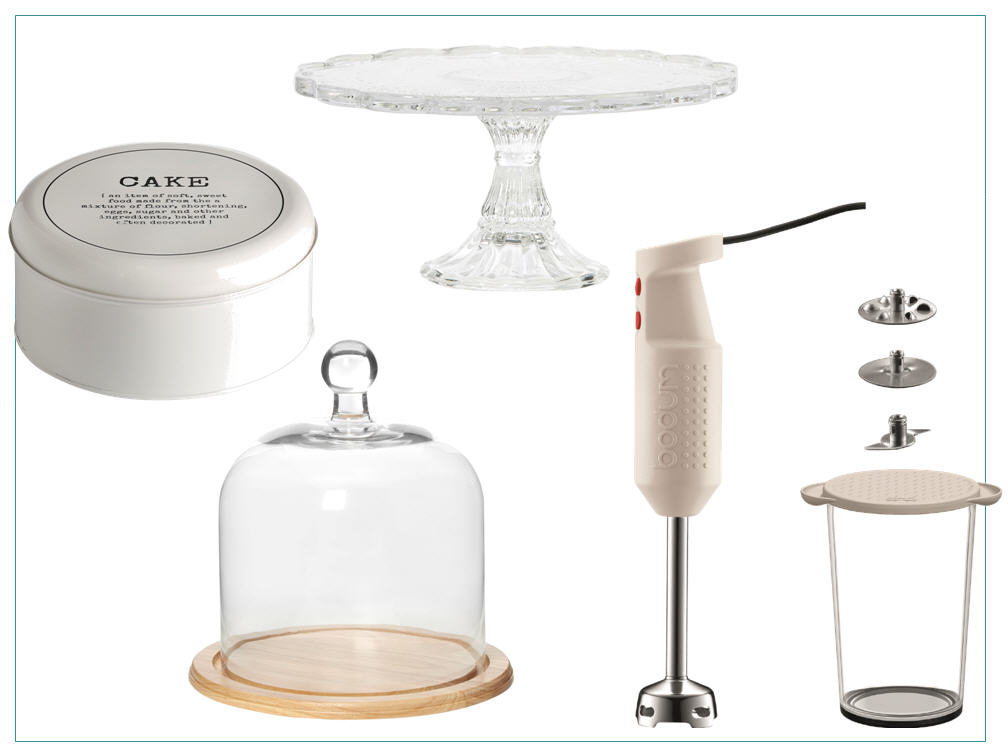 Clockwise from left: White Cake Tin, 'Marina' Cake Stand, Bodum Bistro Hand Blender, Pederson Food Dome