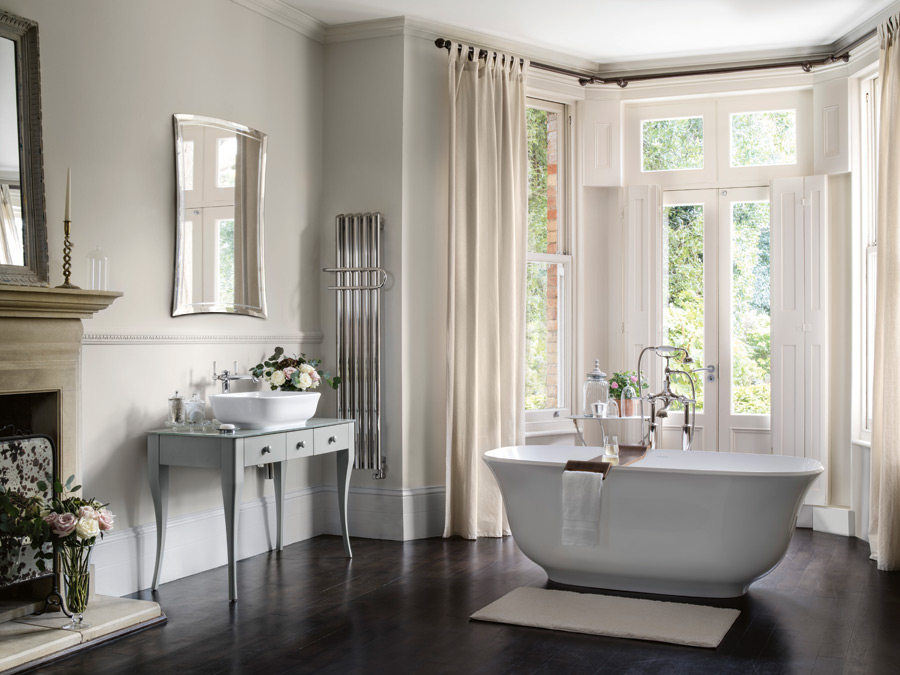 Luxury Bathrooms: 3 Trend Alerts
---
Thinking of renovating your bathroom? Looking for inspirational ideas that put luxury first? Then you need to consider these three bathroom trends for your home!
1.    Tub With A View
Nothing says luxury quite like a freestanding bath tub with a view. Whether you live near the ocean, are surrounded by wild flora and fauna or have created your very own inner-city garden in the middle of suburbia – why not enjoy the view as you take a soak in a blissful bath tub that's designed with indulgence in mind.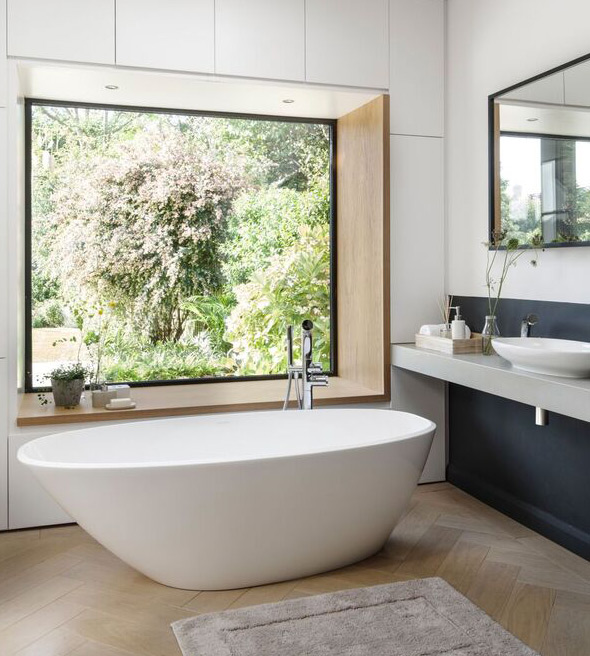 The Mozzano bath tub pictured above offers a curved, ergonomic design and is a beautifully crafted rimless freestanding bath that's perfect for both compact and sprawling spaces. This Victoria + Albert product uses QUARRYCAST® – an incredibly strong material that ensures no creaking or flexing of the bath will take place.
2.    Timber Tones
While porcelain has its place in the bathroom, don't shy away from the natural beauty of timber – especially with so many realistic timber-look products to choose from, you can add the warmth and effect of timber to your bathroom with confidence.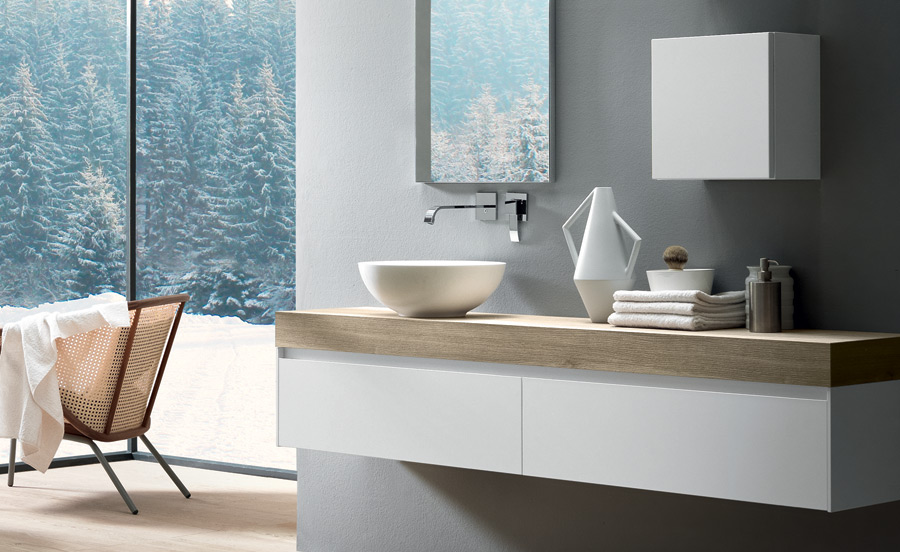 The Kokoon Elements Wall Hung Vanity features a HPL Rovere Wafer top construction to deliver the most realistic timber look to date. Plus, due to HPL's water-resistant qualities, it won't warp, swell or delaminate. As well as being fade-resistant and highly resistant to scratching, scuffing or staining, it will also prevent mould or mildew from forming.
3.    Feature Tiles
Traditionally bathrooms are a necessity and treated as a basic functional space that's given very little thought or design consideration. But recently, people have started recognising the importance of creating a welcoming space where you can freshen up, cleanse and re-balance your centre daily. And that's why having an inspiring design element in your bathroom is so crucial. What better way to make a style statement than with an eye-catching feature wall showcasing luxurious tiles?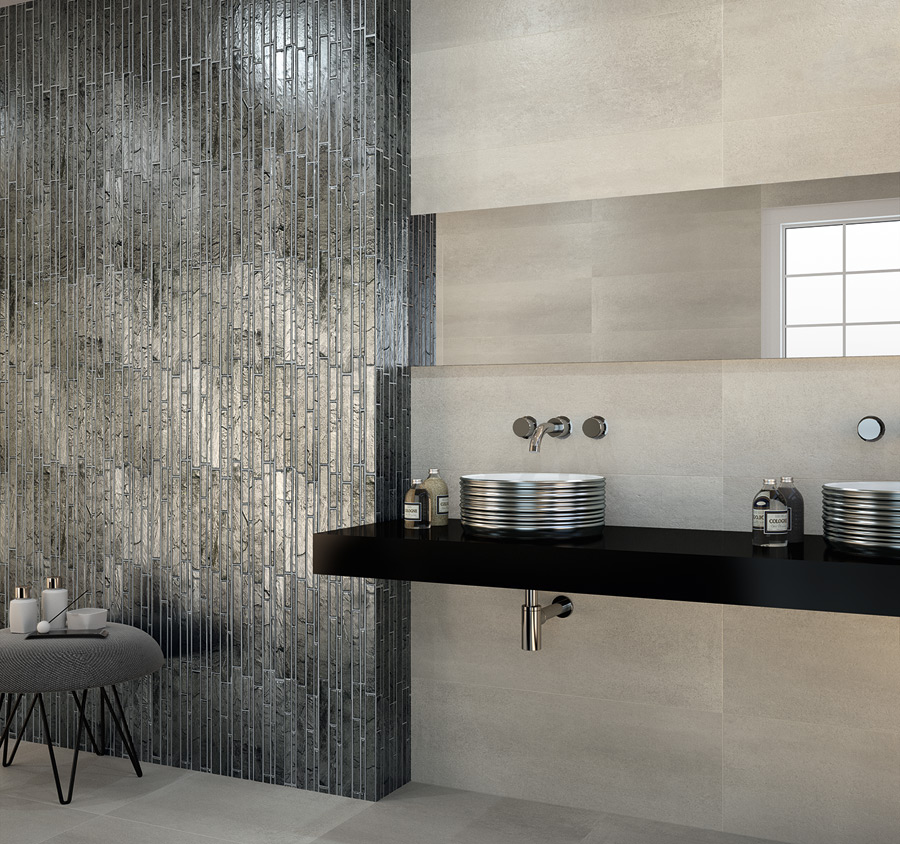 The Duende Platinum 300 x 300mm gloss mosaic tile will shimmer and shine as the focal point in your bathroom, creating a cascading waterfall effect that you can admire while enjoying a long soak or a refreshing shower.
Still researching? Browse our extensive gallery for more exciting and inspirational bathroom products.
Ready to get renovating? Fill out our easy online form to book your free consultation with one of our leading Domayne bathroom designers. Tell us your vision and explain your ideas – we will offer you tailored solutions to help bring your dream bathroom to life!
Image pictured on top of the page shows Victoria + Albert 'Amiata' Freestanding Bath.