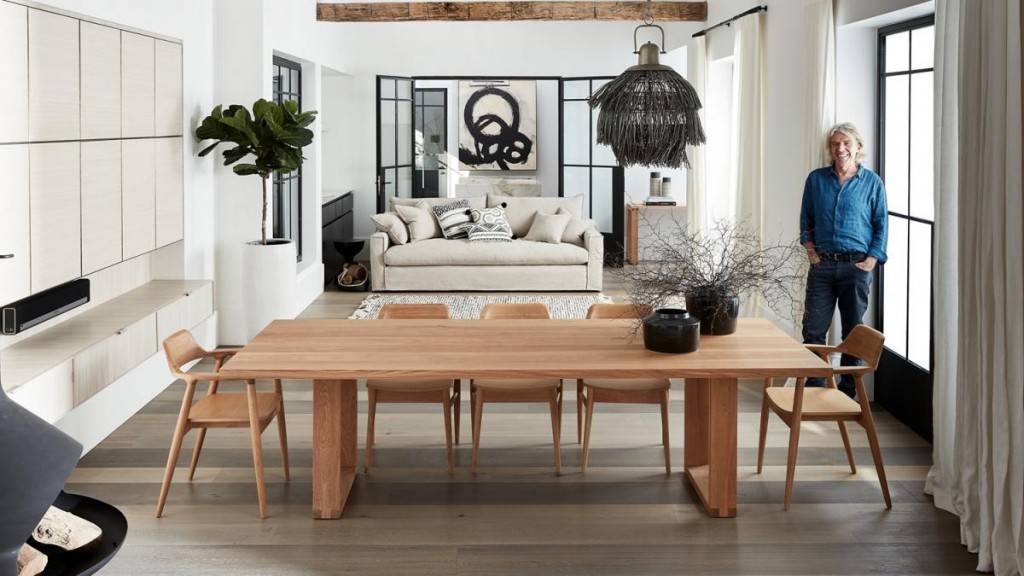 Mark Tuckey: The Man Behind The Bronte Furniture Collection
---
When talking about beautifully handcrafted, Australian made furniture, the name Mark Tuckey stands front and centre.
Timeless. Iconic. Built-to-last. Over the last 25 years, Mark's exceptional designs have found their place as the focal-point of many living spaces around Australia – and when you lay your eyes upon the Mark Tuckey Bronte Furniture Collection you understand why. Exclusive to Domayne, the collection is a combination of premium style and supreme workmanship.
Before we explore Mark's labour of love though, we felt that we should get to know Mark Tuckey; the man behind the design.
Mark Tuckey: Creativity & Ethical Design
When you sit down with Mark a few things immediately strike you. He's charming, laid-back and tremendously passionate about the design process from start to finish.
Mark has been skilfully handcrafting heirloom furniture out of Melbourne since 1990, but where did his love with design begin?
"I have been around a lot of creative people for a long time, so it really just happened by osmosis" Mark said. "I love the feeling you get when you are around aesthetically pleasing things. I love the creative process of thinking something up, creating it and having a happy customer."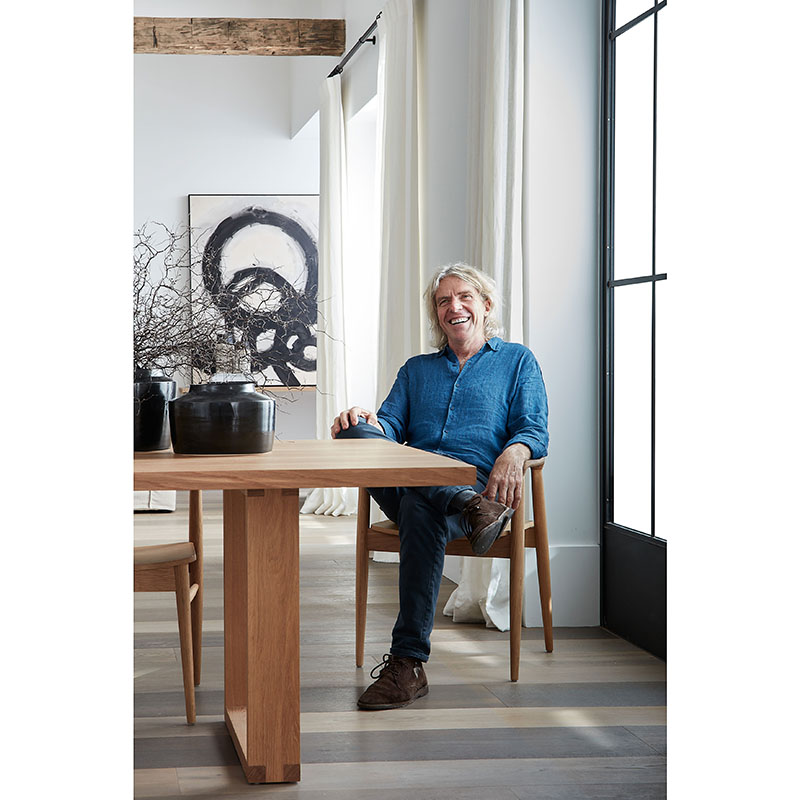 Beyond his many accomplishments, one of the most impressive things about Mark is his absolute unwavering belief in the importance of environmentally-sustainable, ethical design. This philosophy is at the forefront of Mark's creations, each having been produced with meticulously selected, sustainably managed timber.
"Ethical design is important to me for so many reasons. It's necessary now for humans to be kind to their fellow man and to the planet. Part of my original motivation for making furniture was to show people the environmentally friendly nature of using recycled or sustainably sourced timber.  
"In fact, my dream would be to have every non-polluting material known to man available on hand, so I could design and build not only furniture, but a house for it all to go in."
With a love for creativity and a commitment to the environment, this is a man who truly strives to live by his beliefs and nowhere is this more apparent than in his Bronte Furniture Collection.
Bronte Furniture Collection
Designed exclusively for Domayne, the Bronte Furniture Collection embodies the true spirit of Mark Tuckey's designs: high quality, heirloom furniture that will last a lifetime. Mark's design brief to himself has always been to create things he would love to have in his own home and, as he explained, the idea for the Bronte collection was born out of his personal desire for something beautiful yet simple.
On first look, what really catches-the-eye is that each iconic piece in the collection has been seamlessly designed and meticulously handcrafted from top-quality materials, including sustainably-sourced, solid American oak timber.  
"Solid American Oak is a material that is readily available, strong and full of character. It's the perfect material to create an heirloom.
"With its solid timber construction, the whole idea of our Mark Tuckey Bronte Collection is that it not only looks great but is also there to be used and enjoyed."
The raw beauty of the solid American oak timber construction is enhanced by an oil wax finish that has been applied by hand, which carefully highlights the superior craftsmanship of the collection.
Comprising of a dining table, coffee table, buffet, console table and a side table, each piece in the Bronte Collection not only characterises the timeless design and premium artisanal build you expect from Mark Tuckey, but also serves as an inspiration to create a streamlined ambience in your home with clean lines, sleek silhouettes and natural timber tones (3 timber stains are available, including Black, Ironstone or Natural).
Every item in this wonderful Australian-made collection offers something unique. Personally, we're in love with all of them, but that didn't stop us from being a little cheeky, and asking Mark just what his favourite piece was.
"Tough question! I'd have to say that the Bronte Dining Table is my favourite piece because the dining table is where we spend so much enjoyable time with family and friends, eating together and catching up."
And given that the dining table is so often at the centre of building solid, long-lasting relationships, it makes sense that the table top's strong design should embody this solidity.
In the end, every piece in the Bronte Furniture Collection works together to give your house a beautiful sense of character. From your dining space to your living space, the Bronte Furniture Collection serves to deliver a sense of awe right from the time you step in your front door.
Are you ready to achieve a streamlined cohesive look in your home with the Mark Tuckey Bronte Furniture Collection? Learn more about the range online or head to your local Domayne store and speak to our friendly team about this timeless collection.
*Header image features Mark Tuckey 'Bronte' Dining Table pictured with 'Bianca' Dining Chairs.